A dropshipping niche is like a pizza with pineapple toppings; not everyone will be a fan. Therefore, there needs to be a variety of options to choose from. Consequently, it is imperative to venture into the right niche to launch a successful dropshipping business.
But what are the 'ifs' and 'buts' of selecting a niche with a high probability of success?
Well, the best dropshipping niches are the ones that remain trendy and profitable throughout the year. 'Google trends' is a perfect tool to view the 'relevance' of different niches. So, if you are just starting and are confused about what to sell? Keep on reading.
Different dropshipping niches have their perks and demerits. Therefore, tailoring them to your needs requires market research and Google trends analysis. This article will help you with just that.
But, before all that, let's start with the basics. What really is dropshipping?
What is Dropshipping?
So, what exactly is dropshipping? Why do entrepreneurs so hype it up? Dropshipping means the entrepreneur sells products online without purchasing them themselves. The store owners partner up with vendors for dropshipping products.
Dropshipping has become the top choice of new business startups as it doesn't require the investment and time as traditional businesses do. The vendor keeps the inventory and ships packages on the store owner's behalf. All that is
Even though drop shipping has become the new business model, venturing into this field does require a lot of market and product research. Therefore, this guide will help you choose the best dropshipping niches for your e-store.
Shopify is the leading ecommerce platform for dropshipping with the highest number of sellers. So, if you wish to launch your Shopify store, follow the tips and tricks below to choose your dropshipping product.
Best dropshipping niches and products: Dropshipping Business Checklist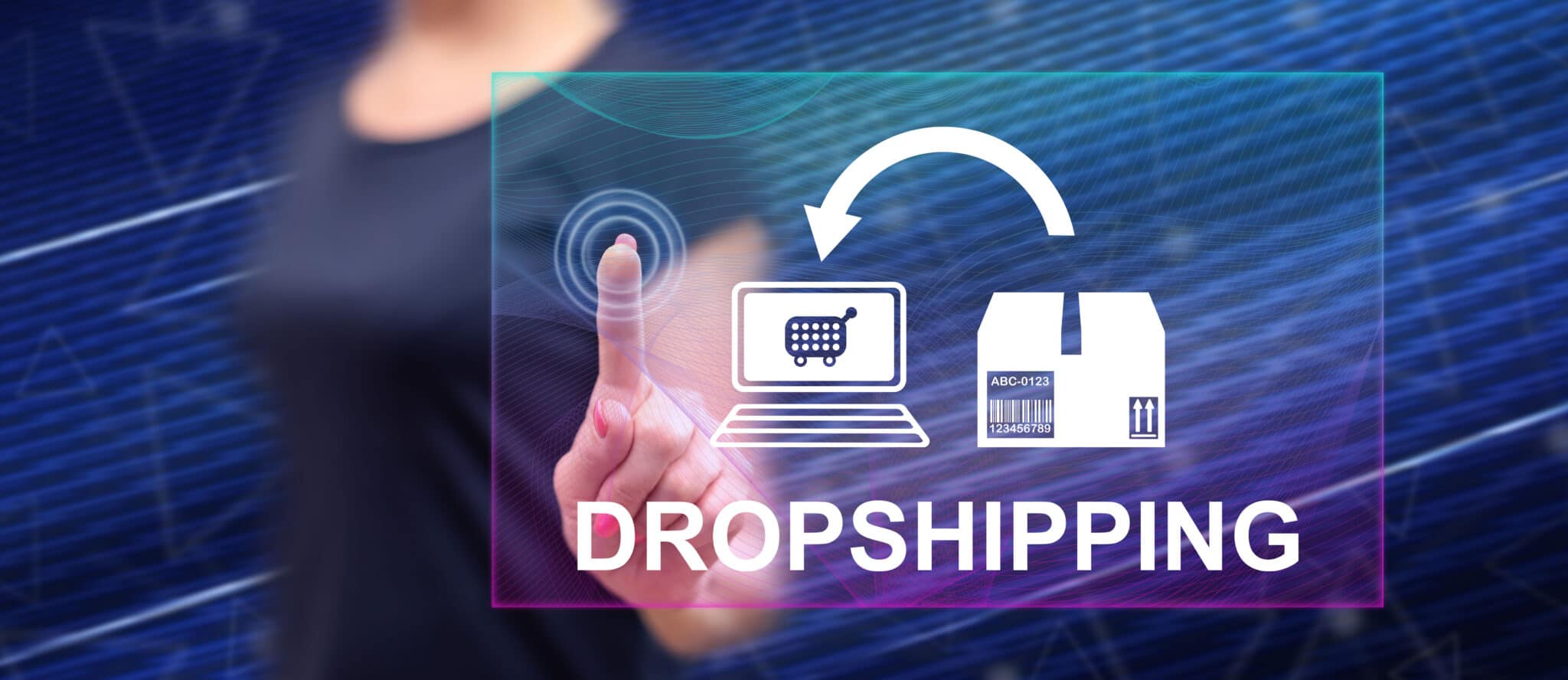 Most drop shipping businesses will rely on free traffic from search engines to build their ecommerce business. Therefore, choosing the right niche that is profitable and trending is essential. To get organic orders, your Shopify store needs to be fully optimized.
While bringing your idea to life, keeping some tips in mind to create a profitable dropshipping store is essential. The niche you select for your store will make or break it. To find the best dropshipping niches and products, follow the tips below.
Follow Google trends
Google trends is the top website to collect customer data and search results for products that the customers love. It also provides a complete analysis of user preferences.
Google trends show several features to help sellers amp up their products and choose dropshipping niches for their stores. Some of them are:
Google trends show the search volume of a particular niche or a product. For example, if you enter 'yoga mats' into the search engine will reveal the search volume. You can then observe if the search volume increases or decreases over time.
Apart from searches, you can also view the related searches section in Google trends. It displays the search results of items or products related to yours, which are mostly searched online. This information will then help you in marketing and search engine optimization.
Google trends also reveal the geographical location of people who search for a specific niche. It will help sellers identify the location of most of their potential customers. It will significantly help sellers to plan their shipping options.
Lastly, Google trends help identify the seasonality of a particular niche or product. For example, if Christmas trees are being hugely ordered during the winter holiday season, it is not a given that the same trend will continue throughout the year.
Knowing the seasonality of particular products will help sellers identify and deal with the customer's pain points effectively.
All these features combined make Google trends the top website choice for sellers. Following Google trends will help you avoid costly mistakes of introducing non-trendy items to the market. It will also help you improve the SEO of your products and select the best-suited dropshipping niches.
Try to crack the trending products quickly
In the current social media, age trends change every passing hour. If you can catch a trend in its initial stages and work on it, you can easily crack the dropshipping market.
Do your market research or use the apps like Facebook Analytics or Google trends to gauge which dropshipping niches can hit it off.
Then, try doing your e-commerce business around the products in that niche. Investing in emerging markets means more sales and fewer chances of loss.
If you can successfully catch a trend at the start, you can quickly cash it before the market becomes saturated. For example, after COVID, the health niche bloomed. Try to figure out the trends in the masses and cater to the niche that is rising slowly.
Target Least competitive dropshipping niches products'
This one goes without saying. Dwelling in the dropshipping niches with less competition and more sales will guarantee a successful dropshipping business.
Use the Google trends tool to search for products that are being explored but are not being sold commercially. Or, even if they are being sold, try to target the least competitive one.
Taking this route might initially give your business a slow start, but it will continuously boost sales as the relevant customers keep coming back.
For example, selling products in the insect niche like insect microscopes or glass boxes will target a market that has not yet been explored. The insect enthusiasts will come to your page for their needs.
A saturated market niche means a lot of competition to rank your products. Therefore, targetting emerging markets or low competition niches will benefit the long run.
Try to target the business community
A profitable niche is one that gets bulk orders from businesses. If possible, try to target products that can benefit businesses rather than hobbyists.
Try to market your niche products for big businesses; before you know it, you will be shipping dozens of office chairs for a big company. Partnering up with businesses helps generate high revenue in little time.
Therefore, select niches which are related to businesses. Selling a whole bunch of office supplies at a time is much better than a few pieces of furniture.
Target younger customers
Young people are more spend-thrift and can easily invest in products. Therefore targetting younger customers is a good marketing hack to sell online.
Profitable dropshipping niches for younger customers include gaming, fashion, sports equipment, etc. As young people are more prone to invest in products, they are an ideal customer group.
Look at the Google trends and search results of products trending in the younger audience and make your niche around those items.
Look for repeatable products
Even though new orders boost a business but repeated orders are the ones that keep it going. Rather than searching for new customers, regularly try to sell products that will be repurchased.
Repeat customer contributes a good 40% of the total sales revenue. Hence, you should take this seriously. Some of the best-selling dropshipping products are pet foods, beauty products, and food items, as they regularly run out and need to be restocked.
Repeatable products never go out of trend. Hence, choosing the right niche guarantees top-selling products that never die with trends.
Target women's products
One of the most buzzing industries is the women's clothing and product industry. According to statistics, women are involved in 80% of the spending in the household. It means there is a whole market that you can easily access.
Women's products are considered the best investments for businesses as fashion and beauty are always trending. Targeting women-related niches like cosmetics, jewelry, clothes, and shoes will be much more profitable than other niches.

Check the import and order ratio
Checking the supply-to-demand ratio of products is a good way of determining its sales success. Oberlo is Shopify's own dropshipping app that will provide these analytics.
You can go to Oberlo's library and view products 'import' and 'sales' ratios. After knowing how many times a particular product is imported and how many orders were made, you can single out the products.
Profitable dropshipping products are the ones that have high demand but not adequate supply. You can find best-selling dropshipping products through dropshipping apps data.
PRO TIP : Make sure to find the best dropshipping suppliers with fast shipping times when sourcing your products.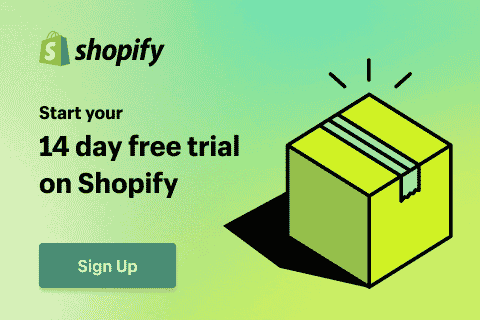 Look for lightweight items
A profitable dropshipping niche needs to have a good quantity of orders. Heavy items such as sofa sets or dinner tables are usually costly. The customers also prefer sticking to their established businesses for expensive purchases.
New sellers usually do not get a good response for heavy and expensive items. Therefore, smaller is always better in the e-commerce business. Plus, lightweight items have lesser shipping charges too.
Lightweight items also reduce the shipping costs, which in return increase sales. Hair accessories and baby accessory niches are good choices for lightweight items.
Check for the marketing potential
Not every niche has good marketing potential. The most profitable dropshipping niches are the ones that have the highest marketing potential. Dropshipping businesses are solely dependent on marketing for their success.
Therefore always see if certain products can be marketed easily or not. For example, you can easily send hair products or self-care items to bloggers and influencers to market them for you. It will be a less expensive marketing tactic with guaranteed results.
On the other hand, if you sell heavy furniture or big items, you can not market them easily. It will require effort and money to be able to send them to celebs or influencers for a review.
Therefore top dropshipping niches are the ones that have readily marketable products.
Try Cross-selling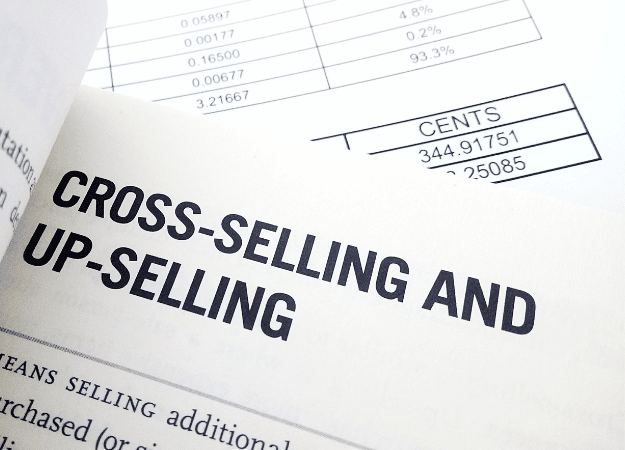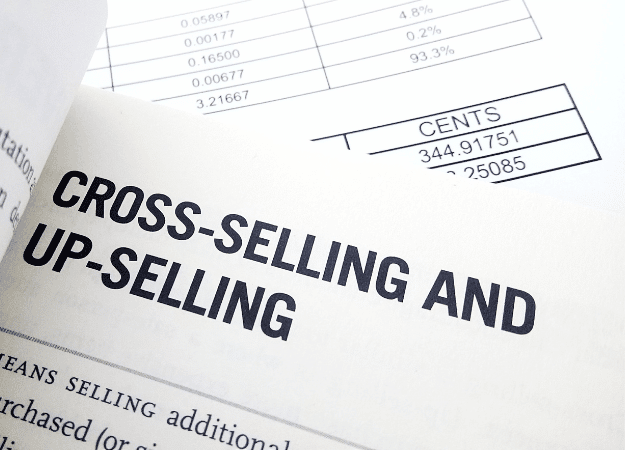 One of the tried and tested ways to increase customer orders is to try upselling and cross-selling strategies. Niches with products that promote cross-selling are in the top bracket of the most profitable dropshipping niches.
For example, if you sell car accessories like USB cables or phone mounts, try selling them in pairs to increase the order ratio. You can also add related products like Aux cable or car cleaners and sell them as deals.
Or, if you sell a security camera system, the customers will most likely order all the related parts of the system from the same seller. It increases sales and customer interest as well. The more time a customer spends browsing products, the ranking of the store increases.
When customers see products related to the ones they are ordering, they get tempted to order multiple products in a deal. Therefore cross-selling has a lot of potential in the dropshipping business.
Don't compromise on the quality
Retaining old customers is far more beneficial than getting new ones. Therefore, selling high-quality products even if the profit margin is low increases the value of the online store.
If you sell hats, try and partner up with the best dropshipping clothing suppliers who make the best quality hats. Most profitable dropshipping products are the ones that provide more value at a reasonable price.
Therefore, whatever niche you select or whatever products you choose, make sure to never compromise on product quality. If the products are not up to the mark, your dropshipping business will end soon.
Check FaceBook insights
With over 2 billion users, Facebook is the right place to look for top dropshipping niches and products. To facilitate businesses, Facebook provides the 'Facebook audience insights tool.
It is a free tool that compiles Facebook users' data to compare the market's niche potential. Different types of data access that the Facebook insights tool provides are mentioned below:
Demographics
It will show the age and gender of the audience. It also displays additional information like jobs and relationship status of users. It will help you determine the category of the audience to target for your niche product.
Likes and dislikes on page
A page's likes to dislikes ratio help determine what is trending in the masses. For example, if traveling pages are getting significant likes, you can introduce products related to the traveling niche. It will help in selecting a niche that has selling potential.
Location of users
Top niches target the majority of customers. The Facebook analytics tool will help you determine the location and the native languages of users. You can then target a specific location for your products to make bigger profits.
User activity
Lastly, you can also view user activity in the Analytics section. Like the ads they click and the promotions they redeem. This feature will also help identify the perfect dropshipping niche for your business.
Go for cheaper products
Online businesses are risky to invest in as they don't have any physical presence. Therefore, customers usually order products that are cheap and of good quality. Selling more affordable products usually means that it is a profitable dropshipping niche.
Do market research and come up with products that are not too expensive while being popular.
For example, selling a $3 hair band accessory will bring more sales than a $300 chair that is seldom ordered.
Additionally, reasonable product prices mean you can keep the profit margin without making much of a difference in the price.
Though the profits from less expensive products are initially low, over time, high sale volume increases the profit.
Social media
Over 4 billion people use social media regularly. It is a big market of potential customers. Therefore, social media apps like Twitter and Instagram can help select the best dropshipping niches.
Just open the Twitters explore page and see the hashtags. You can easily perform market research on these apps to gauge current trends and niches the public is taking an interest. You can also filter search results by location to get specific figures for users' preferences near you.
Social media apps are just like Google trends; they show customer interest and trends for different seasons but don't show search volume.
Set a particular theme for your eCommerce store
Your drop shipping stores are virtual marketplaces for the customers. Therefore, setting them beautifully increases customer interest.
If you have a Shopify dropshipping store, try setting it up with customized themes and good product images.
If the store looks good to the eyes, the customer will click on it despite your dropshipping niches. Customer clicks and time spent on your store's page will also increase the search engine optimization of your store.
Profitable Dropshipping Niches and Product Ideas
You need a lot of research before introducing a dropshipping product on the market. Knowing the Google trends and in-demand dropshipping niches will make it easier for a new business to make its own name.
Therefore, below are some of the best-selling dropshipping niches and products in 2022.
Women's clothing
Women's clothing is one of the most profitable dropshipping niches. It is also a heavily saturated niche. Don't let this put you off; this niche will likely grow by 5% by 2025.
Therefore, diving into the clothing niche is an excellent idea to make your dropshipping business profitable. Try to introduce classical pieces one can wear throughout the year to increase sales.
The top five profitable product ideas for this niche are:
Women's jogger pants
Velvet headbands
Bucket hats
Seamless undergarments
Hoodies
Jewelry
The jewelry market is expected to cross the $400 mark by 2025. Jewelry will never go out of fashion as it is timeless and considered a sign of wealth. Jewelry items are also lightweight and small in size, hence easier to package and ship.
From the new and trending pieces to old and classic designs, the jewelry niche has the potential to become the top dropshipping niche sooner than later.
The top five dropshipping product ideas for this niche are:
Chunky Hoops
Name necklaces
Layered necklaces
Beaded bracelets
Boho styled earrings
Health and beauty products
After the devastation caused by COVID, people are now taking their health very seriously. Hence, the health and beauty niche is blooming. The cosmetic industry is worth $93 billion, which clearly indicates how much potential this niche has.
Also, because the health market is currently trending, it is the best time to invest in health products for a profitable dropshipping business.
Some of the top-searched dropshipping products in the health and beauty niche are:
Air purifiers (Thanks, COVID)
Wigs and hair extensions
Eyelash extensions
Makeup brushes
Face slimmers
organic products like lavender oil, peppermint oil, etc
Office products
Traditional offices and home offices are both good dropshipping niches to invest. With increasing home office setups, the customers are inclined towards office supplies to decorate their spaces.
With over 70% of the employees now planning to work from home, office products are the best dropshipping niches to invest in currently. Also, a business's average order value is far more than individual customers.
Your online store can benefit from investing in this niche if your target audience is business and office owners. You can also sell online in bulk to increase your sales and revenue. Some of the best dropshipping products in this niche include:
Note pads
Writing supplies, e.g. pens, pencils, and markers
Desk organizers
Footrest
Sticky notes
File organizers
Thumb pins
Desk lamps
Baby products
Baby products and kids' items are always in trend due to high demands. It is evident by the fact that the children's market will increase to around $239 billion by 2023. Therefore, it is the best time to invest in the kid's niche.
From infants to teenagers, kids need many more clothes and products than adults. Their continuously changing sizes are a significant factor in baby products being required constantly.
The top dropshipping products in the kid's niche are:
Infant clothes (body suits, pyjamas etc)
Baby swings and bouncers
Baby spoons and plates
Organic baby wipes
Diaper bags
Teething toys
Baby diapers
Bottle nipples
Phone accessories
According to statistics for 2021, almost 85% of Americans own a smartphone. This percentage is continuously growing as well. With such a big market, phone accessories have become one of the best niches with high search volume.
Phone accessories will always be in demand as most people own at least one smartphone. As social media influencers and YouTubers are also increasing in number, phone accessories sales are on the rise.
Some of the products that are gaining popularity are:
Power bricks
Mobile tripods
Clear phone cases
Screen magnifiers
Screen protectors
Mobile gaming controllers
Charging cables
Universal Adapters
Electronics
Even though the bigger electronics market is already established, there is a lot of business opportunity in the niche of small electronic items. You can also practice reverse dropshipping to build your brand in places where not many options are available.
With over 1 trillion dollars in revenue, the electronics niche is the best dropshipping niche to invest in. Crucial factors to keep in mind are not to sell extremely expensive or heavy gadgets.
Some of the best dropshipping product ideas for this niche can be
Automatic keys
Airpods cases
Video game controller skins
Handsfree
Waterproof cases for earphones
Charging bricks
Power Banks
Portable fans

Toys
This 78 billion dollar industry is undoubtedly one of the top dropshipping niches. Your dropshipping store will always have sales if you offer toys and kids' items. Toy trends are also constantly evolving and changing.
It might be a difficult niche to break into due to competition. But rest assured, if you bring in some interesting products, you can easily be the part of the industry with an annual growth rate of 7.1% globally.
Some of the winning products in the toys niche are:
Montessori toys like shapes and number
Outdoor tents
Bubble guns
Home trampolines
Painting and coloring kits
Lego blocks
Racing cars
Stuff toys
Car Accessories
Estimated to reach more than $500 billion in revenue by the end of 2022, the car accessories industry is one of the best dropshipping niches to invest. You can further niche down to specific car models and types to start selling high-demand products.
According to statistics, almost 93% of households in the USA own at least one car. It brings a massive opportunity for dropshipping stores to start selling car accessories.
Some of the top-selling items in this product category are:
Cell phone mount
Aux cables
Seat covers
Dashboard cleaners
Mini fridges
Cupholder coasters
Window blinders
Car chargers
Tools
The tools market is expected to grow by over 4% by 2025. It means the tools niche has a huge potential to become one of the best dropshipping niches. Customers are always on the lookout for tool kits, from fixing the light bulbs to repairing broken furniture.
Hand tools will always be in demand no matter how many automatic tools are introduced in the market. Do your product research and introduce the tools that have less competition.
Some of which can be:
Specialized toolkits for different purposes
Folding step ladder
Screwdrivers
Customized nails
Small hammers
Rubber gloves
Toolboxes
Nuts and bolts
Pets
The pet industry has turned out to be worth more than $100 billion in recent years. Pet owners love their pets and spoil them like anything. Therefore, there is a huge scope for dropshipping stores in the pet niche.
Try sticking to one or two pet breeds to increase your sales further. Some of the best dropshipping products for this niche are:
Pet food
Dog beds
Litter mats for cats
Raincoats for dogs
Paw plunger
Food bowls
Claw clippers
Name tags
Gaming
The gamer community is increasing day by day. The 'e-gaming' market has hugely increased in number and is expected to surpass $2 billion by 2025.
Naturally, this new emerging market has a lot of potential to become one of the best dropshipping niches. You can invest in the dropshipping niche of gaming and bring gaming accessories for avid gamers.
Some of the best dropshipping products for this budding niche are:
Gaming headphones
Mics/audio devices
Keyboards
Gaming mouse
Mousepads
Speakers
Signal extender
Kitchen items
Food items are the need of every household. You can stop buying clothes, but food will always be a necessity. Therefore this industry is in the top dropshipping niches around the globe. With high demand, the competition is also high.
Nevertheless, if you are able to introduce some unique dropshipping products, you can definitely hit success. Big companies largely sell food items; therefore, try introducing small kitchen items to your target customers.
Some of the best dropshipping products ideas can be
Coffee beans
Plastic food containers
Spice jars
Cake molds
Toaster
Cutting boards
Knife sets
Oven gloves
Home decor
People spend almost 93% of their lives indoors. Therefore home decor dropshipping businesses are always trending. People love decorating their homes; therefore, home products are always in season.
Try to go towards products that are not big or bulky. The home furniture market is already very saturated with big businesses. Hence, it is wise to venture into small decor items.
Some of the best products in this dropshipping niche are:
Artificial plants
Smart mirrors
Organizers
Pillows
Inflatable swimming pools
Small vases
Table mats
Coasters
Fitness and Sports
COVID forced all the outdoor activities to come to a halt. 2020 saw a decrease in gyms and sports activities. But, things are constantly changing. With 'home workouts' being the new normal, this industry is on the way to success.
The sports industry is on its way to growing by around 6% by the end of 2022. Home gym equipment is now rising to fame slowly. It is now the best time to sell products in this niche for a successful dropshipping store.
Some of the top products in this niche are:
Running shoes
Yoga mats
cycling glasses
Bicycles
Battle ropes
Pull up bar
Weighing machine
Skipping rope
Conclusion
With every passing day, more home-based businesses are investing in the dropshipping market. A decade ago, people couldn't even imagine the ease of business dropshipping now offers. You can venture into a totally different market to create your brand image in a different demographic.
With the ease of business comes a lot of saturation in the market. Hence, choosing the best dropshipping niche for your e-store is essential to survive in the vast market. We hope you learned a thing or two about the in-trend dropshipping niches from this guide.
So, are you ready to start your dropshipping business today?