Dropshipping has exploded in popularity in recent years as one of the best business models for ecommerce entrepreneurs. It's a relatively simple concept: dropshipping store owners creates their own online stores and partner with suppliers who ship products directly to the customer on their behalf. This allows the dropshipper to sell a larger number of products without carrying inventory, which can be a significant advantage, especially for startup businesses.
However, before you can start your dropshipping business, you'll need to choose the best ecommerce platform for dropshipping. While there are a number of great ecommerce platforms available to build an online store, not all of them are created equal, especially when it comes to the specific needs of an ecommerce dropshipping store.
Spoiler alert: Our personal favorite is Shopify for many great reasons, which we will outline in this article. However, we wanted to play it fair and compare all of the best ecommerce platforms since it's not really one size fits all. Because there are so many platforms to build ecommerce stores out there, we thought it would be a good idea to highlight the most important details for all of the top choices. So to help you make the best decision for your business, we've compiled a list of the best ecommerce platforms for dropshipping, along with all the information you should know before choosing one for your dropshipping store.
Best Ecommerce Platform For Drop shipping
Before we go into the best ecommerce shipping platforms, it's essential to understand exactly what an ecommerce platform is and what they usually include. Simply put, an ecommerce platform is an online solution that helps businesses build and run their online store. This can include everything from hosting your website to managing inventory, marketing your store, and processing payments.
While there are many different features that an ecommerce platform might offer, they all share one common goal: to make it easy for businesses to sell products online. Some of the features offered by ecommerce dropshipping platforms include customizable built-in templates or themes, payment processors, SEO features to help you rank in search, security measures, and automation tools.
What separates the best ecommerce platforms from the rest is a combination of features, ease of use, price, and customer support. So with that in mind, let's take a look at some of the best ecommerce platforms for dropshipping businesses.
Most Used Ecommerce Platforms For Dropshipping
Although there are probably hundreds of available ecommerce platforms for dropshipping, there are really only a handful of quality options that we would recommend to you. Below is a list of the best ecommerce platforms for dropshipping stores so that you can compare each one before deciding which will work best for your dropshipping business.
As we mentioned, we're pretty big fans of Shopify. In fact, we think it's hands down the best ecommerce platform for dropshipping stores for a number of reasons.
Shopify is one of the most popular ecommerce platforms on the market with hundreds of thousands of stores built on its platform. Not only are they one of the easiest ecommerce platforms to use, but they're also pretty affordable and provide new sign-ups with a generous 45-day free trial when you use this link.
When you sign up with Shopify, you get access to your very own online store with over 100 paid and free shopify themes to ensure your store is designed well and functions in a way that is user-friendly. Shopify provides you with a built-in payment processor via Shopify Payments, you can skip signing up with a 3rd party payment processor, ensuring that the checkout and payment process is streamlined and simple for your customers. When you use Shopify Payments you'll be able to accept all major credit cards and Paypal all while ensuring low transaction fees. Seemingly simple features like a well-designed website and an easy checkout and payment process are huge for increased conversions, so these features aren't to be overlooked.
Shopify also comes with a ton of helpful built-in tools like an email marketing service, abandoned cart recovery, SEO features, and more. In addition, Shopify has an app store with thousands of apps that you can easily integrate into your store as you grow and scale. You can even download their mobile app so that you can manage your business from your phone when you're not near a computer.
We truly think that most businesses, especially ecommerce dropshipping businesses, will find everything they need with Shopify.
Pricing: Basic plan starts at $29.99 per month
Pricing: Starts at $29.99/month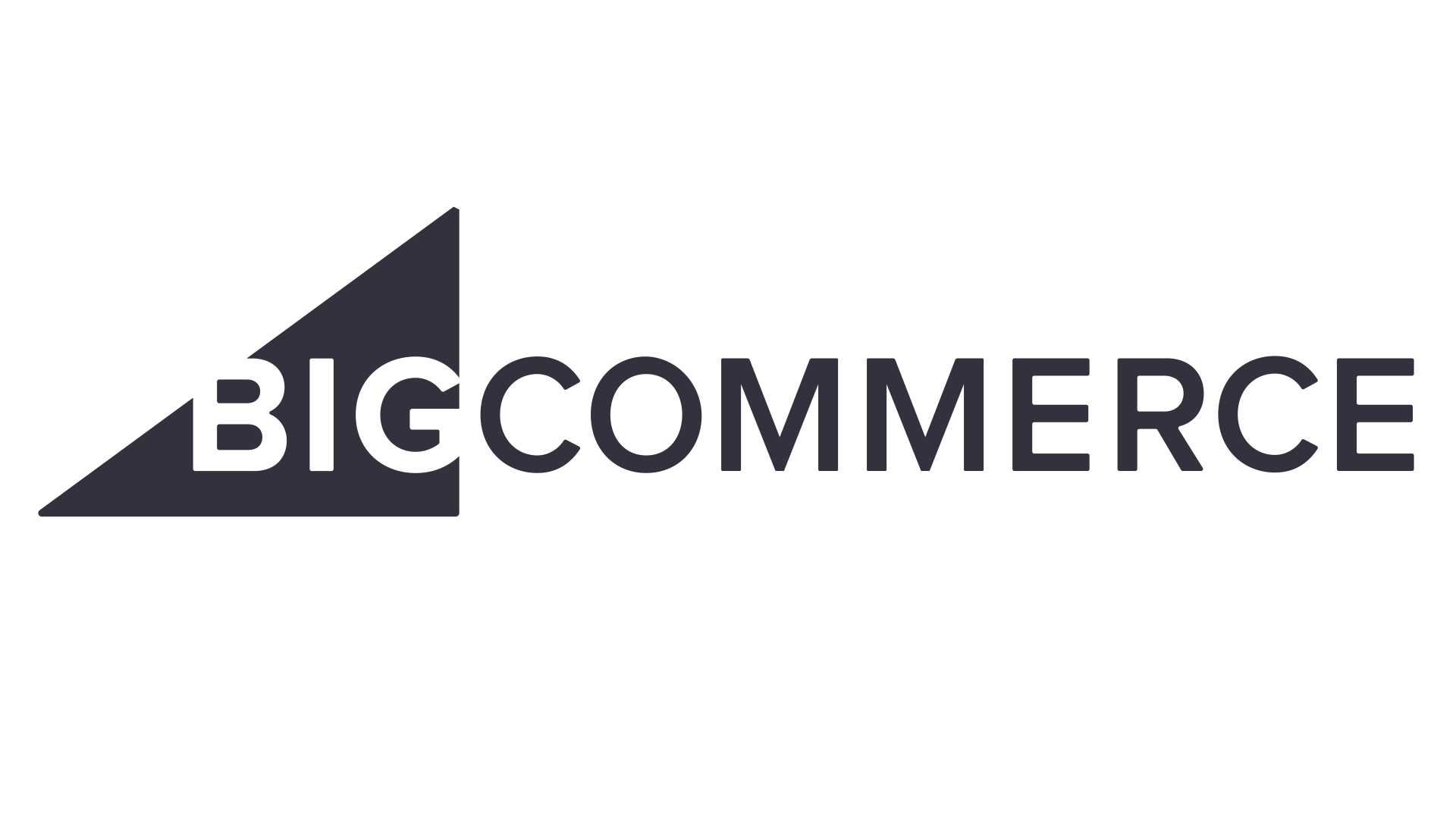 BigCommerce is one of the top ecommerce platforms that is commonly used among dropshipping businesses. Like Shopify, they have a wide range of features that make it easy to start and run your online store without any coding or design knowledge needed. BigCommerce is geared more towards larger, enterprise-level companies but can work just fine as an ecommerce website for dropshipping as well.
One of the things we like best about BigCommerce is its ability to help you scale your business as you grow. With features like custom coupons, SEO tools, and the ability to sell on social media, BigCommerce is a pretty strong contender for the best ecommerce platforms for dropshipping with no transaction fees. However, one of the cons to BigCommerce is that they don't have as many worthwhile themes to choose from. The free themes available tend to be a bit outdated and clunky, so using a paid theme or hiring a designer might be your best bet for making a good impression with BigCommerce.
Pricing: Starts at $29.95/month
Wix tends to be a popular choice among beginners in the online business space because they advertise as a "free website builder". Free sounds great, right? Because it has a user-friendly drag and drop builder and has a free plan available, people tend to favor it when they're just getting started. Keep in mind, however, that the free plan won't work for building a dropshipping store and has some pretty severe limitations. You will need to upgrade your plan to a paid Business plan to use Wix as an ecommerce dropshipping platform.
When it comes to design, Wix is best known for its website builder, which allows you to easily create a website without any coding knowledge. While Wix does have an ecommerce platform, it's not as comprehensive as some of the other platforms on this list. If you're going to be dropshipping just a couple of products and don't mind manually updating inventory due to the lack of inventory management features, then Wix could be a decent option for your dropshipping store.
Pricing: Starts at $27/month
If you're a diehard WordPress user who's tech savvy, you might want to consider WooCommerce. WooCommerce is a free plugin that you can add to your WordPress website to turn it into an ecommerce store. It's a great way to add a dropshipping store onto a content-based website, like a blog, so if that sounds like your situation, then a WooCommerce dropshipping store may be your best option, especially if you have an existing website you don't want to move.
Because WooCommerce is a plugin for WordPress rather than a standalone dropshipping solution, WooCommerce can be a bit more complex to set up than some of the other ecommerce platforms on this list which are already set up for you and ready to customize and add products. However, it does offer a lot of flexibility and customization options for those who are willing to spend a little more time learning how to use it or with more technical knowledge. WooCommerce is best for those who are familiar with WordPress and are comfortable working with plugins and code. Otherwise, it can be helpful to hire a developer to help you install and customize your WooCommerce store to prepare it for dropshipping.
One thing to keep in mind about WooCommerce is that because it's not a hosted ecommerce platform and is installed on your website, you will have the added cost of web hosting your website or blog. In addition, it doesn't have PCI compliance which is a security risk when processing payments. These are both pretty important aspects to keep in mind when considering WooCommerce.
Another option if you're already hosting a website on WordPress, or just love the platform and want to start a dropshipping store, is to add a Shopify Buy Button to your WordPress website so you get the benefits and functionality of a Shopify store while still being able to run your website via WordPress.
Pricing: WooCommerce is a free to use plugin that you can install on your WordPress website. However, you'll need to consider the costs of additional dropshipping plugins and website hosting.
Squarespace is another popular ecommerce platform known for its beautiful templates and user-friendly drag and drop website builder. This makes it extremely popular for building a website or a blog, but some people also use it as an ecommerce platform with much success. While Squarespace does have some great features to build an ecommerce store, it falls a bit short when it comes to the best ecommerce platforms for dropshipping specifically.
The main issue with using Squarespace for an ecommerce dropshipping store is that it doesn't have dropshipping integrations like some of the other platforms, so it does lack some of the necessary features and integrations that are useful for dropshipping stores. This means that you can't install apps to help automate your dropshipping business, making things quite a bit more complicated and time-consuming. In addition, Squarespace only has two payment integrations available: Paypal and Stripe. These are more than sufficient for processing payments, but if you were hoping to use a different payment gateway, you're out of luck if you have a Squarespace online store. In addition, there are some inventory tracking tools available, but you'll likely have to sync them with your supplier's stock manually to ensure you don't sell items that are out of stock.
One advantage of SquareSpace is that once you get to the higher-tiered plans, you can sell gift cards and subscription-based products, which can both be used to increase your dropshipping store's profit margins.
If you're already hosting a website on SquareSpace and want to build a dropshipping store, there is also the option to add a Shopify Buy Button to your Squarespace website. This way you get many of the benefits and functionality of a Shopify store while still being able to host your website via SquareSpace.
Pricing: Starts at $30/month for the basic commerce plan
Big Cartel is a lesser-known ecommerce platform that's growing in popularity, especially among artists and small businesses. Big Cartel is known for its simple, user-friendly interface, which makes it great for those who are just getting started with ecommerce and don't want a complicated platform crowded with too many features.
While Big Cartel does have some features that make it suitable for ecommerce, dropshipping with Big Cartel can be kind of a challenge. While there are beautiful, customizable templates and marketing tools, one limitation with Big Cartel is that it has a limit of five product photos per item, which can be a challenge when you're trying to show off your products to potential buyers.
The most significant advantage of Big Cartel is that there is a free plan for up to five products. So if you're planning to start a tiny dropshipping store with just a few products, this could work for you. However, keep in mind that the features are pretty limited, so you're not going to get the same tools and automation you would find with more suitable ecommerce dropshipping platforms like Shopify.
Pricing: Free for up to five products. Paid plans start at $9.99 for up to 50 products.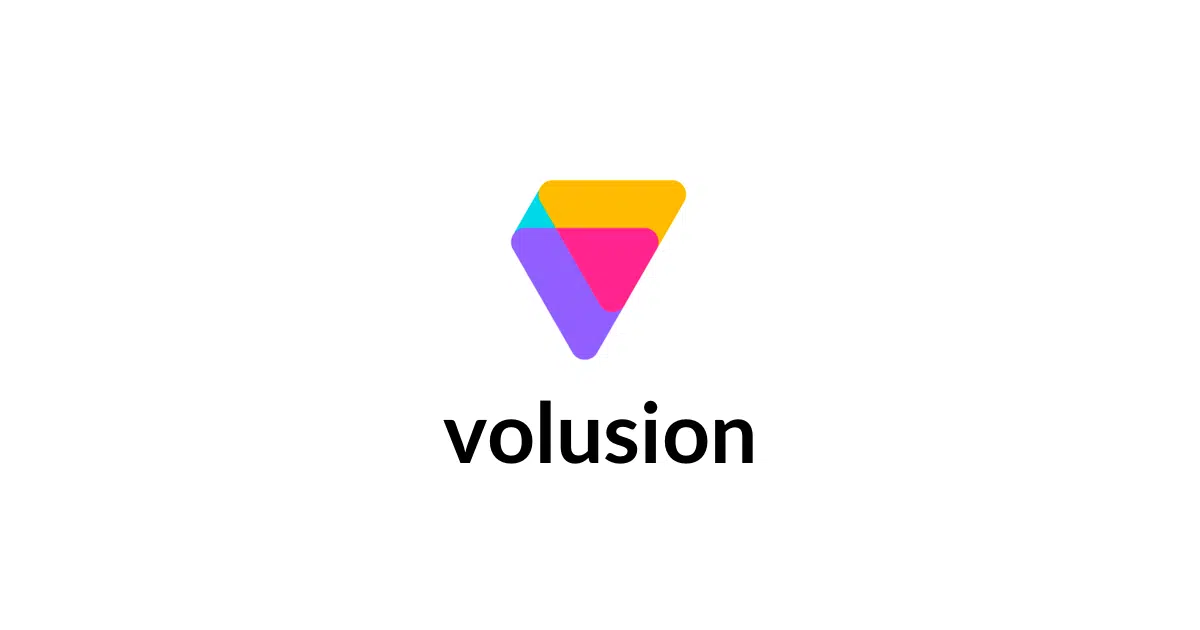 Volusion is one of the oldest ecommerce platforms and has been around since 1999. Volusion is a popular platform for small businesses and entrepreneurs who are looking for an all-in-one solution for their ecommerce needs. With Volusion you can build your website and product pages and set up integration with over 30 payment gateways. Another great advantage of Volusion is that you can sell unlimited products without restriction.
While Volusion does have a lot of features, it's not necessarily the best platform for dropshipping specifically. One of the main issues is that finding and installing apps can be difficult. While Volusion does have an app store, it's not as extensive as the ones available for Shopify or BigCommerce. In addition, you'll likely need to either buy an expensive premium template or hire a developer or designer to help you design a professional dropshipping store.
Pricing: Starts at $29/month
The Best Ecommerce Platform For Your Online Store – Features
Now that we've gone over some of the best ecommerce platforms for dropshipping, you may have a top contender in mind. But how do you know for sure that it's the best ecommerce platform for your specific needs? Let's talk about what to look for when you're trying to decide which one is best for you and your new dropshipping business.
Ecommerce Features
The first thing you want to consider is the built in features each platform offers. You'll want to make sure that the platform you choose has all of the ecommerce features you need to build and run a successful dropshipping business.
Because the appeal of starting an ecommerce dropshipping store is that it can be easily done from anywhere with minimal time investment once you're up and running, you want to make sure that you have plenty of features, tools, and automation available to help you run ecommerce site as hands-off as possible.
Some of the key features to look for include:
● Automated product and inventory management
● Integration with dropshipping apps
● Payment gateway integration
● Shipping and fulfillment automation
● Dropshipping Suppliers Integrations
● Customer management
● Marketing and advertising tools
● Live Chat and Support
● Hosted platform vs self hosted platform
Marketing Features
When considering the best ecommerce platforms, it's helpful to go with one that has built-in marketing features or integrations. At a minimum, you want to be able to add dropshipping apps or plug-ins that will help you with marketing your dropshipping store. Platforms that include email marketing and SEO tools will help you market your store more effectively and drive traffic to your site without even having to leave the platform.
Reports and Analytics
You also want to consider the reports and analytics each platform offers. Having access to data about your store's performance is essential for understanding what's working, what's not, and where you need to make changes to improve. Look for platforms that offer robust reporting so you can make informed decisions about how to grow your business, better satisfy your customers, and make more money.
Customer Support
Another important consideration is customer support. When you're just getting started, it's likely that you'll have a lot of questions. You want to make sure that the platform you choose has excellent customer support so you can get the answers and help you need when you need it. The best ecommerce platforms have 24/7 customer support available and an extensive knowledge base that can help you problem-solve on your own when possible.
Conclusion : Shopify Is The Best One
When choosing the best ecommerce platform for your dropshipping store, Shopify wins as the best ecommerce solution. With an almost unlimited list of dropshipping apps, built in ecommerce features, a simple user interface, and a built in payment gateway with Shopify payments. It's a clear winner when comparing it to any other ecommerce platform for dropshipping.
If you're thinking about starting a dropshipping store and want to learn more about the best ecommerce platforms, be sure to sign up for our newsletter. We'll send you weekly updates with the latest tips, tricks, and resources to help you build a successful dropshipping