When it comes to dropshipping solutions, there are a few popular platforms that every entrepreneur looks into when finding dropshipping products to sell. While both offer great features, they also have their drawbacks. If you need help determining whether Oberlo is the right tool for your dropshipping business, read on for our breakdown of the best Oberlo alternatives.
These Oberlo alternatives offer similar (or even better!) features than Oberlo without some disadvantages of using the tool. So if you're looking for the best Oberlo alternative, one of these dropshipping tools is worth considering!
What is Oberlo?
Oberlo was an online dropshipping app that allows entrepreneurs to find products to sell online. It is a great platform to start an online Shopify business because it takes care of all the logistics involved in selling products online, including sourcing best selling products, managing inventory, and shipping orders.
Oberlo is also perfect for entrepreneurs who want to add dropshipping to their existing brick-and-mortar business. It has a wide selection of Aliexpress products, which makes it easy to find items and select products that are high quality and in demand.
Oberlo easily integrates with Shopify, which makes it easy to import products from dropshipping suppliers and start selling.
You only need a Shopify account, and you can start using Oberlo in just a few clicks. There's no risk involved in using Oberlo – you don't have to worry about stocking inventory or paying for product upfront, and the dropshipping suppliers will take care of this.
Pros and Cons of Oberlo
Pros –
Quick and easy integration with Shopify stores
Quickly secure Aliexpress products imports
Access to a great dashboard with a modern UI
Product order fulfillment automation features
Inventory and pricing automation features
Save a considerable amount of time and money
Cons –
It does not work with standalone websites
Only supports Aliexpress as a product supplier source
Products are not edited within Oberlo
What to Look for in an Oberlo Alternative for Your Dropshipping Business?
Oberlo is a great dropshipping app, but there are other options. If you're looking for Oberlo alternatives, you should keep a few things in mind.
First, Oberlo is explicitly geared towards Shopify Ecommerce store users. If you're not using Shopify, you must search for Oberlo alternatives.
Second, Oberlo offers a limited selection of products. If you're looking for a wider variety of products, some Oberlo alternatives might be better.
Third, Oberlo has a monthly subscription fee. If you're on a tight budget, then consider going for alternative Oberlo alternatives or dropshipping apps with a free plan.
The 10 Best Oberlo Alternatives for Shopify and WooCommerce Online Store
As we talked about above, Oberlo is available just for Shopify websites, and it is the most-used platform for Shopify brands. However, other Ecommerce platforms require dropshipping solutions.
Next, we will look at the best Oberlo alternatives available that you can consider using for your online store.
The best Oberlo alternatives for WooCommerce store –
WooDropship
WooDropship is an Oberlo alternative plugin you can use on your WordPress site to sell most Aliexpress products conveniently. It's easy; install the plugin with Shopify and connect it through their API – then allow Woodropship access, so they know what stores have products in them!
There's also a google chrome extension that lets users import products straight into their online stores without any hassle. This feature lets customers view prices and other important information about each item without clicking on each product. This makes browsing multiple Ecommerce platforms like Walmart faster and easier.
WooDropship Features –
Unlimited products imports and orders from AliExpress
Priority customer support
Variant mapping to map different product variants into a single product
Chrome extension to make product imports easy and convenient
Dropship.me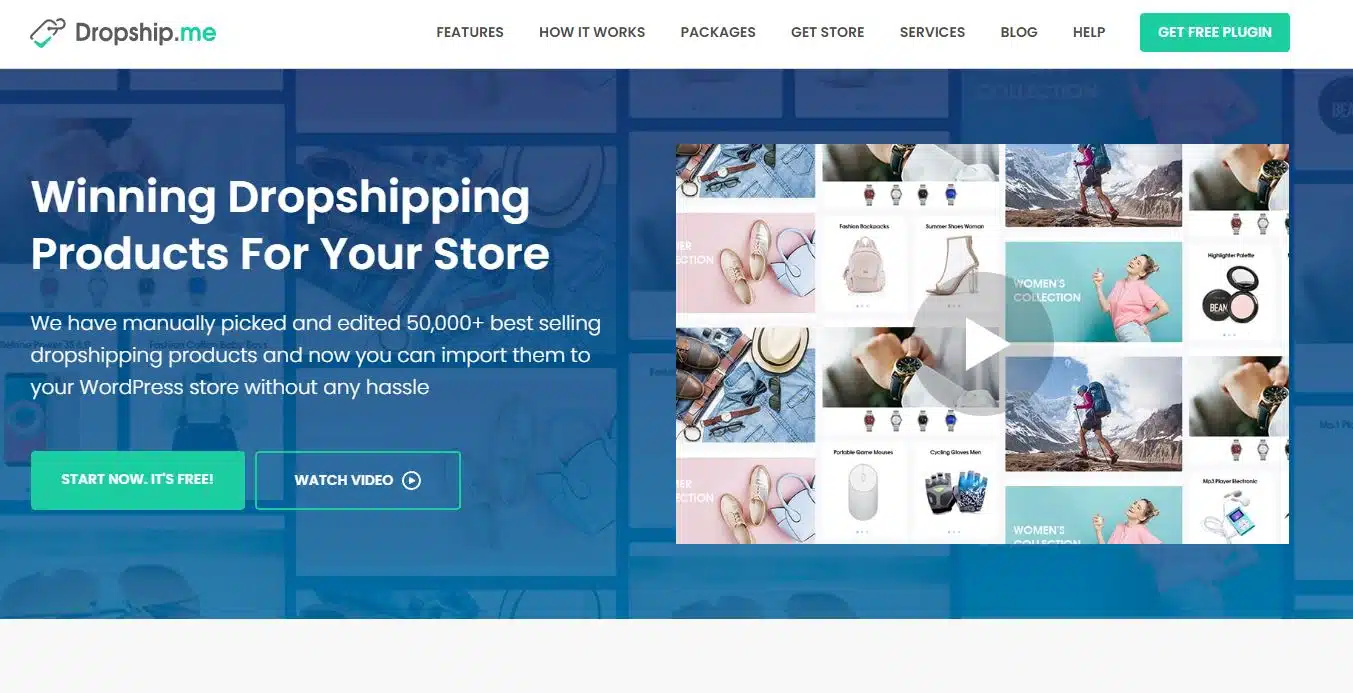 Dropship.me is an excellent Oberlo alternative and one of the most popular tools available for WordPress entrepreneurs who want to start a business selling their products on sites like Amazon or eBay through WooCommerce stores and other third party Ecommerce platforms like AliExpress. It is an excellent choice for anyone searching for Oberlo alternatives.
You will find over 50 thousand manually picked items in this dropshipping app and can import products into any website with a single click. This means you don't have to worry about quality issues-the supplier does it all behind the scenes, so your customer never knows how tough things were for your dropshipping store.
Dropship.me Features –
It has a free and easy-to-install WordPress plugin
More than 50000 handpicked existing products that you can import
Every product has an SEO-optimized title, product descriptions, images, etc.
Import positive reviews from Aliexpress products directly
Suppliers need to pass at least 23 criteria for inclusion in Dropship.Me list
It is super fast, and you can import over 100 products in one click
One time fee and lifetime customer support
Recommended pricing formula for each product, so you don't have to worry about pricing rules
Great filters and search tools to import products with top reviews, ratings, and profits.
Beeketing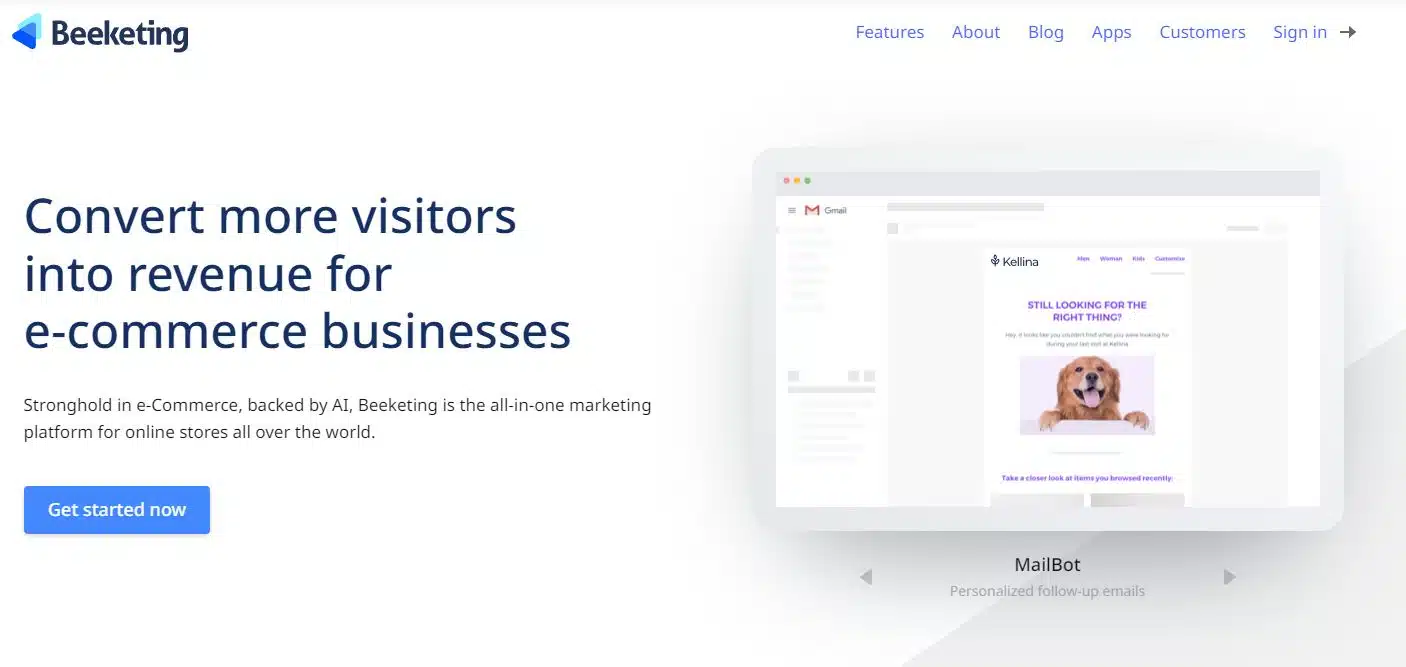 Beeketing is among the top Oberlo alternatives for WooCommerce, helping 32,000+ merchants globally since 2018. The plugin's 10+ extensions allow you to track your customer's behavior and analyze what products they seem interested in or passionate about so as can help increase sales online through smart campaigns allowing Beeeks' AI-powered technology to learn from past successes!
With 350k businesses trusting Beeketing already (with 20K positive reviews) alongside seamless integration capabilities across various platforms like Bigcommerce & Weebly and access to multiple suppliers, there aren't many Oberlo alternatives like it.
Beeketing Features –
Loyalty Program, which offers customers discounts on paid Beeketing apps through loyalty points
Sales notifications for every order fulfillment
Sales count down timer
Easy and automated cross-selling and upselling with various product bundles
Increase checkout rate through discounts, free gifts, and free shipping method
Over 5 product recommendation types and custom product templates
Customer segmentation and automatic email campaigns
Spocket is another great dropshipping app for online stores on WooCommerce. You can sell the most in-demand and hot products from genuine dropshipping suppliers across the world. There are no limits on where they come from or how many orders can be fulfilled with trustworthy suppliers through this Oberlo alternative.
You don't have to worry about ordering goods that won't make it in time because this platform provides useful strategies like Pickup.
This allows customers who want their order now rather than later to pick up items at local stores near them without paying additional fees associated with shipping addresses outside America's borders, as well as providing incentives when someone purchases multiple products.
Spocket Features –
Order product samples and try them before you begin to sell products online
Integration with Shopify, BigCommerce, WooCommerce dropshipping stores, etc.
Superfast dropshipping through more than 80% reliable suppliers across Europe and USA
Showcase your unique brand through branded invoicing and represent your online store
Best offers and huge discounts of up to 40% on many products
Dropified
Dropified is a great way to automate dozens of daily tasks so you can save time, sell better products and focus on growing your dropshipping store. With Dropified into ecommerce without having to invest in inventory. You simply find a product you want to sell, source it from a supplier, and then list it on your store. When someone buys the product, you simply purchase it from the supplier and have it shipped directly to your customer. This process can be automated using tools like Dropified.
Second, private label products can be a great way to differentiate your store from others. With Dropified, you can create and sell your own branded products without having to worry about manufacturing or shipping. Simply find a supplier who can produce the product for you, set up your branding, and start selling. Again, this process can be automated using Dropified.
Dropified Features –
Easily and quickly add products from AliExpress, Alibaba, and eBay suppliers
Automatic order placement that is sent quickly to your dropshipping suppliers
Find profitable products through the AliExtractor tool
Create credibility and boost conversions through positive product reviews
Profit dashboard along with 60-day dropshipping business training and support
The best Oberlo Alternatives for Shopify Store –
Printful
Printful is the perfect dropshipping app for anyone who wants to start printing their quality products on demand and sell them online with fast shipping. It's an easy, quick & hassle-free tool to begin your online business with no upfront investment required!
You have to connect your Shopify account by installing this Printful app onto it and instantly import products that can be manufactured into custom orders, including apparel or anything else you desire.
All this is available at discounted prices, thanks partly because they're fulfilled directly from printable templates. There's less work needed upfront than if this process were handled manually (which could take hours).
Printful Features –
No upfront costs and no need to pay for warehouse renting and expensive machinery
Worldwide shipping and quality products testing
Create custom labels for products and sell them under your online store name
Order fulfillment, tax rate, and fast shipping automation
Importify
With Importify, Ecommerce business owners can easily automate their dropshipping services and sell trending products as quickly as possible. It supports multiple ecommerce stores: Shopify, WooCommerce, or even Wix.
They have created a fantastic interface that lets users filter through a vast range of suppliers, dropship products, and wares in seconds. I'm sure no wonder it has gained so much traction among retailers all over – be they newbies who are looking to boost their online sales or experienced dropshipping business owners.
Importify Features –
Built-in editor for your product descriptions where you can edit titles, tags, images, etc.
One-click order automation that allows customer address change, supplier change, etc.
A dropshipping business training program
Spreadr
Spreadr is a Shopify app that lets you dropship Amazon products and earns affiliate commissions. You can easily edit the title or description of any product to import from Amazon into your store with just one click!
The platform supports Shopify stores and other ecommerce platforms like WooCommerce Big Commerce. It also allows users 10%commission for every purchase made while amazon manages inventory & customer service for these stores through their program called "The Amazon Affiliate Program'.
Spreadr Features –
Use the Dashboard to track commissions and orders
Provide Amazon product link for easy imports along with bulk import capability
Automatic updates for imported product availability
Markup pricing, geo-localize, auto-tags, currency conversion, etc.
Modalyst
Modalyst is here to help you take your dropshipping business up a notch. The app lets store owners add products from US, European and AliExpress suppliers with just one click of the mouse – no need for tedious manual work! Plus, there are 10 million high-quality choices available in Modalys' catalogs, so finding what you're looking for on this platform will be challenging.
In addition, every order placed through Modalyst gets shipped straight away thanks to its automation software which automatically sorts out shipping details like customs forms paperwork or any other associated tasks needed when importing goods into different global markets.
Modalyst Features –
Choose unlimited products for dropshipping and import products details
Categorize products based on themes and upload them to your online store
A central place for order management, lists, payments, conversations, etc.
Notifications for low inventory levels, real-time inventory tracking, etc.
Use the profit calculator to sell profitable products online.
ProductPro
We all know the feeling of being so busy with our day-to-day tasks that we can't take care of everything at once. ProductPro is the best free Oberlo alternative for automating order fulfillment for your Shopify, WordPress, or WooCommerce customer store. You'll never have to worry about shipping orders or handling customer service again!
Allowing dropshipping companies time to grow and scale their business while ensuring customers get happy, satisfying dropship products from quality suppliers in no time flat.ProductPro has made it as easy as you can imagine it.
ProductPro Features –
Almost 98% of all orders are fulfilled within 1 or 2 days
Each dropshipping supplier goes through quality testing before being available
Over 50000 different types of products
WooCommerce and Shopify integration
Available in a free plan
Conclusion : Best Oberlo Alternatives
Oberlo is among the most popular dropshipping tools for Shopify store owners, but dropshipping merchants can also go for free Oberlo alternatives.
Online business stores get multiple product pages, customized product descriptions, trusted suppliers, automated processes, free plans, and many other benefits through these dropshipping software.
Ecommerce store owners can start a profitable dropshipping business through a reliable dropshipping automation tool that provides access to retail solutions, over a million products, high shipping speed, wholesale prices, and custom products with just a few clicks.
A dropshipping solution is the right choice if you run a Shopify, BigCommerce, or WooCommerce dropshipping store.
We talked about the best Oberlo alternatives in the above blog. Each dropshipping tool has its pros and cons, so make your choice based on what is best for your dropshipping store.