Are you wondering what private label products sell the most? Or want to begin your private label journey? We are rounding down 21 private label items that sell like hot cakes. As manually selecting the most profitable products to sell can be a struggle.
But don't worry. This article will answer your concerns about your 'private label' and 'product idea' issues. A private label is a form of business created around selling a product manufactured by others.
A company partners up with a private label manufacturer that makes the products on its behalf. It then labels the products under its name and sells them. Private labeling is getting famous due to the ease of business it provides.
On the other hand, white label products are the ones that a manufacturer sends to different retailers. Private label products are sold under one company name, but different companies sell white label items. The products are generic rather than unique.
Hang in there to learn more about private labeling and its benefits.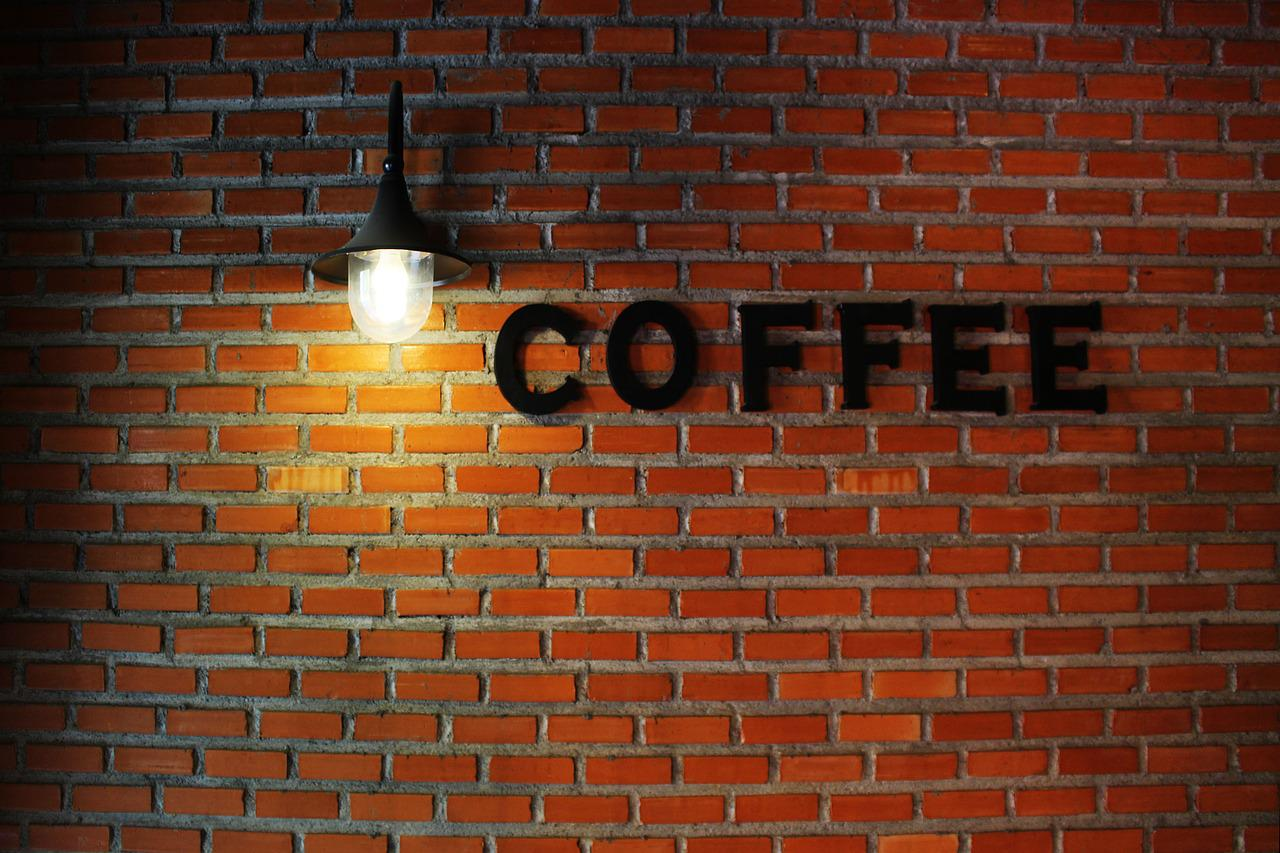 What is a private label product?
Let's start with the basics about private labels. What is a private label? Why is it important?
A private label also called a private or private label brand, is owned by a company that doesn't manufacture the selling products. Instead, the products are manufactured by a third party or contract-based manufacturer and sold under the label's name.
The private label instructs the manufacturer about all the aspects of the products. For example, if you want to sell pants, you can instruct the manufacturer about:
The material used in the manufacture
The color of the pants
Its design and logo
How it will be packaged
And the label
Rationally speaking, the private label has the authority over everything about the product. The manufacturer will just make the product using its resources and workforce.
Partnering with the right manufacturer is vital for a private label's reputation and image. The manufacturer and the label need to work together to create good products.
If the manufacturer makes low-quality items or delivers them too late, it can ruin your reputation. Hence, finding a good and reliable manufacturer is a must if you want to sell good quality products.
Benefits of private label products
Starting a private label business comes with its pros and cons. Private labeling is a relatively easy way to do business as the company makes the products themselves. Here are some benefits of private label products:
Easy to change products with trend shifts
Not every trend sells throughout the year. When you run a business, you'll realize how fast trends change and how quickly people stop buying fast fashion items. For example, if rose seeds sell well during spring and summer, they won't sell at all during winter.
A business model that has good adaptability will succeed in the trading world. It is where running a private label will benefit the seller. You can easily shift from offering one product to another as the seasons and trends change.
As your company doesn't have a stake in manufacturing products, you can easily switch the manufacturer and start from scratch without bearing monetary losses.
Product Customization
Private label products are easily customizable and can be printed. You can partner with private label manufacturers and get every aspect of the product custom-made and printed on demand. There are virtually unlimited customizations available for every product.
Suppose you are planning to start a printed T-shirt apparel business; you can partner up with a good manufacturer and get the shirts made to your own choices.
You can get it colored into any shade, get animated characters or logos printed, and change the cuts and designs.
Profit margin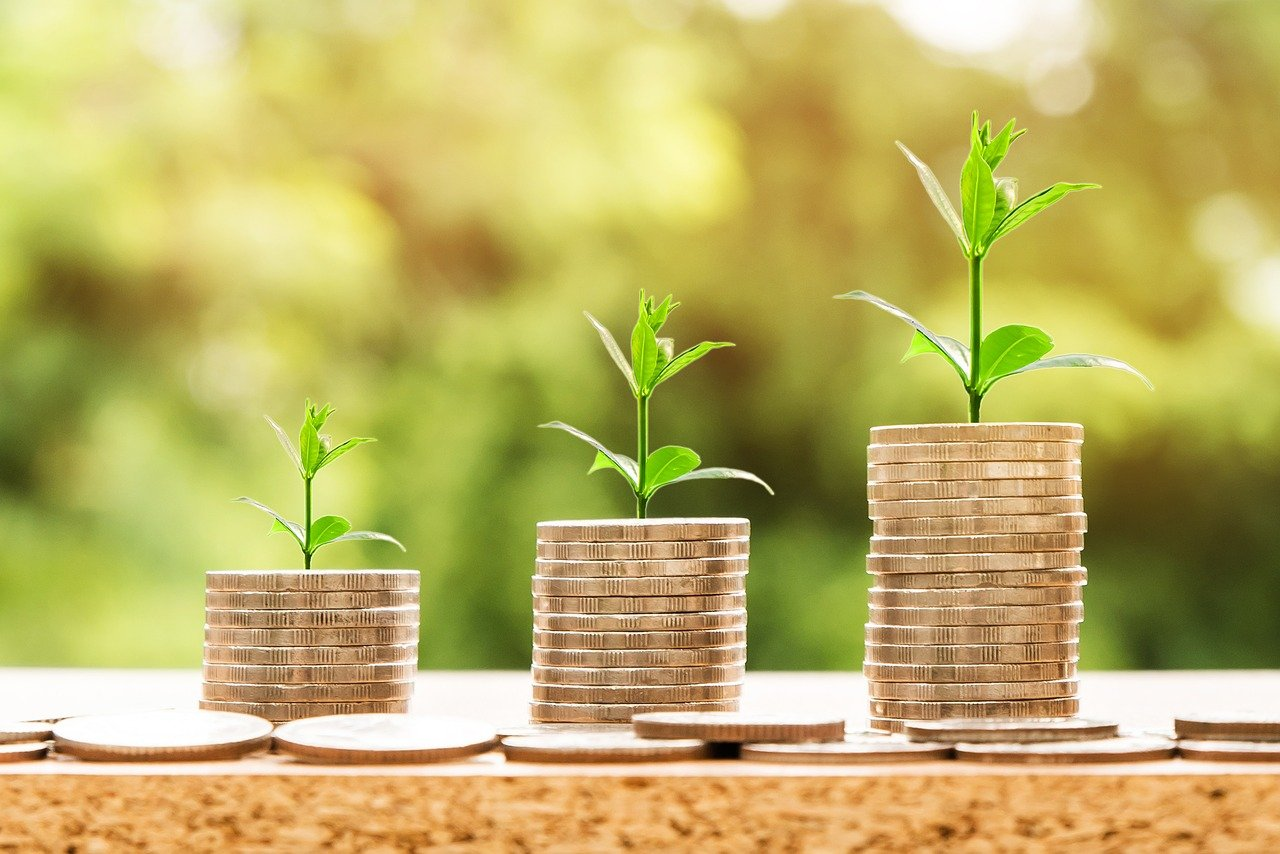 Every private label product can sell at your set rate. As you won't be making the clothes yourself, you can save on all the resources and get items at a wholesale rate. Manufacturers give further discounts if you purchase in bulk.
You can then private label those products and put in your profit margin to sell them further. Your company with act as a middle man between seller and buyer and you can make a good profit out of it.
Branded Products
Private label products are easily brandable. It is because the manufacturers that partner with private labels don't have a brand name; hence you can easily tag them under your label.
If you have a private label brand, you can easily buy generic stuff and put your brand tag on them. You'll get the benefits of the brand name without using your company's resources for manufacturing your products.
Cons of a private label business
Even though a private label business has a lot of perks and benefits, it has some cons too. Here are a few reasons a private label can damage your business:
Dependent on the maker
Your company will not have its manufacturing unit and resources. It means you will depend on the manufacturer and every small and significant issue. For example, you won't have the freedom to decide launch dates or production time on your own.
Partnering with a manufacturer means you'll have to co-depend and plan everything with the maker before announcing launches. You'll also have to deal with delays and unforeseen manufacturing issues.
High Competition
Private label is indeed profitable. New and emerging platforms are pushing this kind of business. However, this sector has a lot of saturation and high competition. As a result, a private label product won't easily sell, especially if you're a new seller.
Hence, your journey to becoming a great private label will take perseverance, hard work, and a lot of patience.
Quality issues
When partnering with manufacturers, you must be entirely sure of their quality. A lot of manufacturers decrease the product quality to make it affordable. Before contacting a private label manufacturer, you must ensure the quality standards.
Your brand will be your identity, and selling low-quality stuff will negatively impact your image. So, this is a risk all such businesses have to take.
How to sell products online?
If you have manufactured a private label product, you can quickly sell it by following the steps mentioned below:
Product Research
Remember to perform thorough product research and generate a product idea that is in demand and trendy. Keep your interests in mind before starting to research the products. You can use product research tools to help you guide product selection.
Competitor research
Once you finalize the product, you must look at the competitor sellers. Explore the online markets and retailers and go through the product list. Observe whether the product is in demand or if there's too much saturation.
Choose Manufacture or Product Suppliers
Once you complete your research, you must look for potential manufacturers. Keep the cost of the product in mind and figure out if you can sell it for profit. Then, partner up with reliable and reputed manufacturers or product suppliers that offer the products you're looking to sell.
Order & Select Products
Once you select and partner with a manufacturer, you can kick start the manufacturing process. First, give your manufactures instructions on the product features and delivery time. Lastly, order the first batch of the items.
Remember to give the manufacturer a time margin to cover up unforeseen delays.
Launch your store
When all the product details are sorted, you can put up your online seller accounts or make an ID on different platforms like Amazon, Shopify, etc. Remember to make your online store look professional with decent themes and fonts.
Promote Your Online Store
The business industry is dependent upon good marketing. You can do creative marketing and branding online if you have a unique product. Make our social media accounts or go for paid ads to market your store.
Sell your product
Once you establish your online presence, you can start the business. Take your first order and provide good customer service to attract customers and improve your store.
Private label products which sell
Choosing the right products for your labels is important. You must know the ongoing trends and popular items to select the ones with good potential. Trends evolve as the season's change, so businesses need to keep that in mind.
Here are the top 21 product categories for 2022 in the private labels business:
Beauty products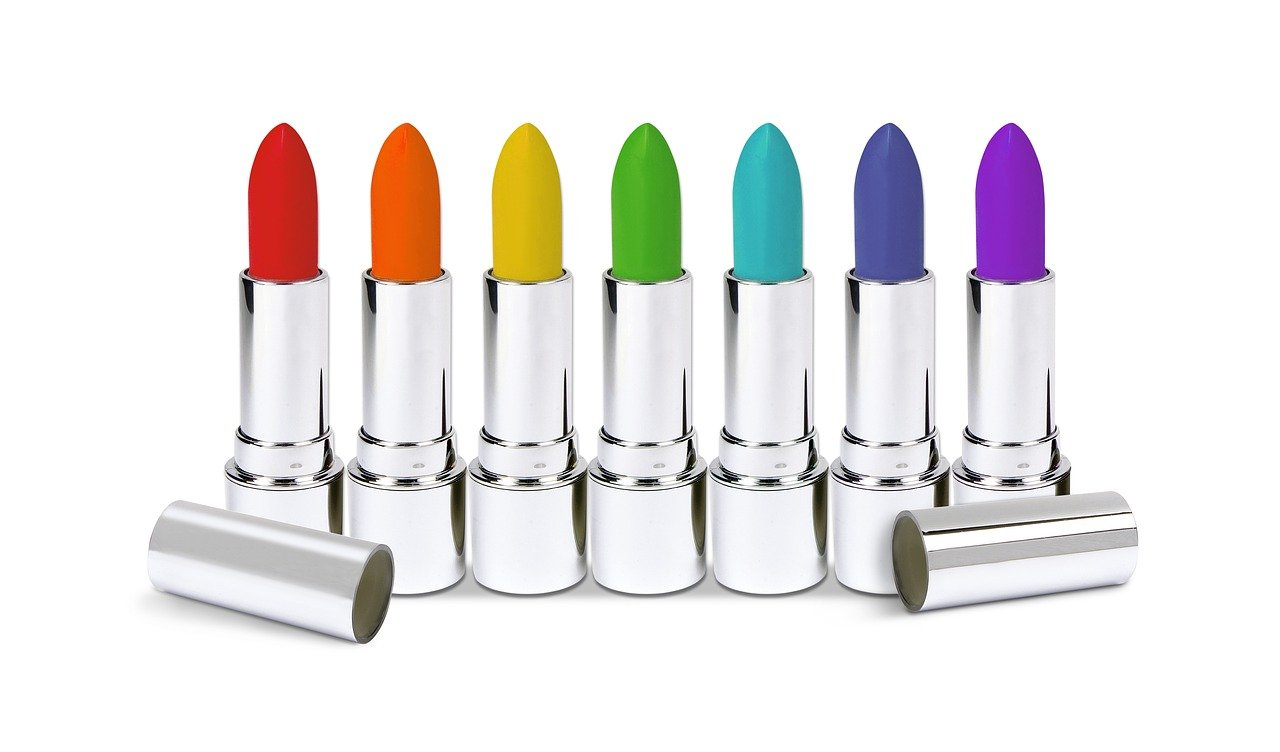 Private label beauty products are all-time popular thanks to the good quality and affordable prices they offer to the customers. Towards the end of 2020, the cosmetic industry was around $180 billion. It is because people know their bodies and what they put in them.
As a result, cruelty-free and organic cosmetic products are now being sold like hot cakes. As a result, synthetic and chemical-laden beauty products are no longer in demand and have decreased value.
With the change in customer behavior, the beauty industry is also shifting from synthetic to more natural and organic cosmetics and beauty products. As the industry is currently on the rise, it gives new startups and businesses a good opportunity to grow.
Starting a private label, you can easily crack the cosmetics industry by introducing the right products.
The best part? You can easily make the products your own. Cosmetic products are brandable, which means no matter who manufactures them, you can sell them under your private label. Just select some affordable private label products and incorporate them into your brand.
You can profit from selling those products under your brand name. But, as the cosmetic products trend keeps changing due to product sensitivity, remember to do complete market research before introducing a product.
List of products to sell – cosmetics and skincare
Selecting popular and in-demand items is a good start for new entrepreneurs. Therefore, here is a list of private label products that have a great potential to sell:
Cruelty-free lipsticks and makeup
Elf Beauty ( a cruelty-free cosmetics brand)
Lemon essential oil
Shea body butter
Organic sunblocks
Organic deodorants
Coffee scrubs
Health Products
Healthy snacks and hydration are two important requirements of a healthy body. Normal adults must drink a few liters of water daily for a healthy body. The quantity will increase if you perform physical exercises.
On the other hand, new diet forms are also regularly introduced. People are desperately trying to get healthy and fit, from keto to intermittent fasting and crash diets. The health niche market is saturated because there are too many products.
But, if you niche down to certain products and items that the competitors do not sell, you can easily create a successful business model.
If you wish to start a private labeling business related to the health niche, you'll have to do product research and start selling unique and necessary items. A water bottle brand is a different business idea capable of making a good profit.
List of products to sell – Health
Though the health niche is diverse, there are dozens of products you can sell. Here are some unique product ideas for the health market:
water bottles ( in demand private label product)
Breakfast snacks
Granola bars
Water bottle sleeve
reusable water bottles
keto snacks
Diet teas
Fishing Equipment
Fishing is a healthy activity loved by (most-if not all) people. Sitting by a lakeside trying to catch fish is a refreshing vacation idea. Hence, it is understandable that people of all ages love it.
Fishing equipment is a big industry, with new and advanced equipment being introduced regularly. Fishing gurus and enthusiasts are always looking for fishing apparel and equipment. But there are tons of low-quality and faulty items being sold.
Naturally, this leaves a huge gap in the demand and supply market. You can avail this opportunity and introduce fishing items to the customers. All you need is to contact some private label manufacturers and get our label products made.
List of products to sell – Fishing-related
Here are some product ideas for your private label products related to fishing:
Fishing apparel (hoodies, shorts)
Fishing rods
Baits
Buckets
Hooks
Fishing flies
Camping Equipment
Camping will always be in trend. Whether you pack up for a lakeside camp or trekking on a mountain base, camping equipment will always be necessary for camping enthusiasts. People are starting to go on outdoor vacations and camping now that COVID is at bay.
Naturally, they will need reliable and good quality equipment for a memorable camping trip. Camping and outdoor gear have excellent selling potential. To begin a private label, you need a private label manufacturer that'll create high-demand products for campers.
What's better than fulfilling people's desire for adventure and getting paid? With an increase in the number of people wanting to go outdoors for a getaway, the camping industry has excellent selling potential.
Camping tools also have an excellent selling potential due to high demand. Remember to do proper market research and invest in good quality products.
List of private label products to sell – Camping
Who doesn't love harmonizing with nature? Below is a list of private label products that you can sell in the camping equipment category by private labeling them:
Sleeping bags
Camping tents
Knives
First aid boxes
Foldable beds
Outdoor survival kits
Water bottles
lunch boxes
Packaged Food
After COVID hit the globe, customers and private labels changed their buying and selling strategies. Businesses started going online and creating online stores to cater to customer demands. In addition, private label manufacturers make gluten-free, and organic food items as their sales keep increasing.
If you plan to start an online store, offering a wide variety of packaged food can help kick-start your business model. A successful ecommerce business always targets the customers' pain points, and gluten-based edibles are one of them.
If you're starting a private label, you can introduce gluten-free, vegan, and organic packaged food to the target audience that is against these.
Best selling private label products – Packaged Food
Packaged food sells really fast due to ease of use and portability. Here is a list of private label products you can sell in the packaged food niche:
Gluten-free snacks
Vegan snacks
Keto snacks
CBD gummies
Organic baby food
Matcha powder
Travel accessories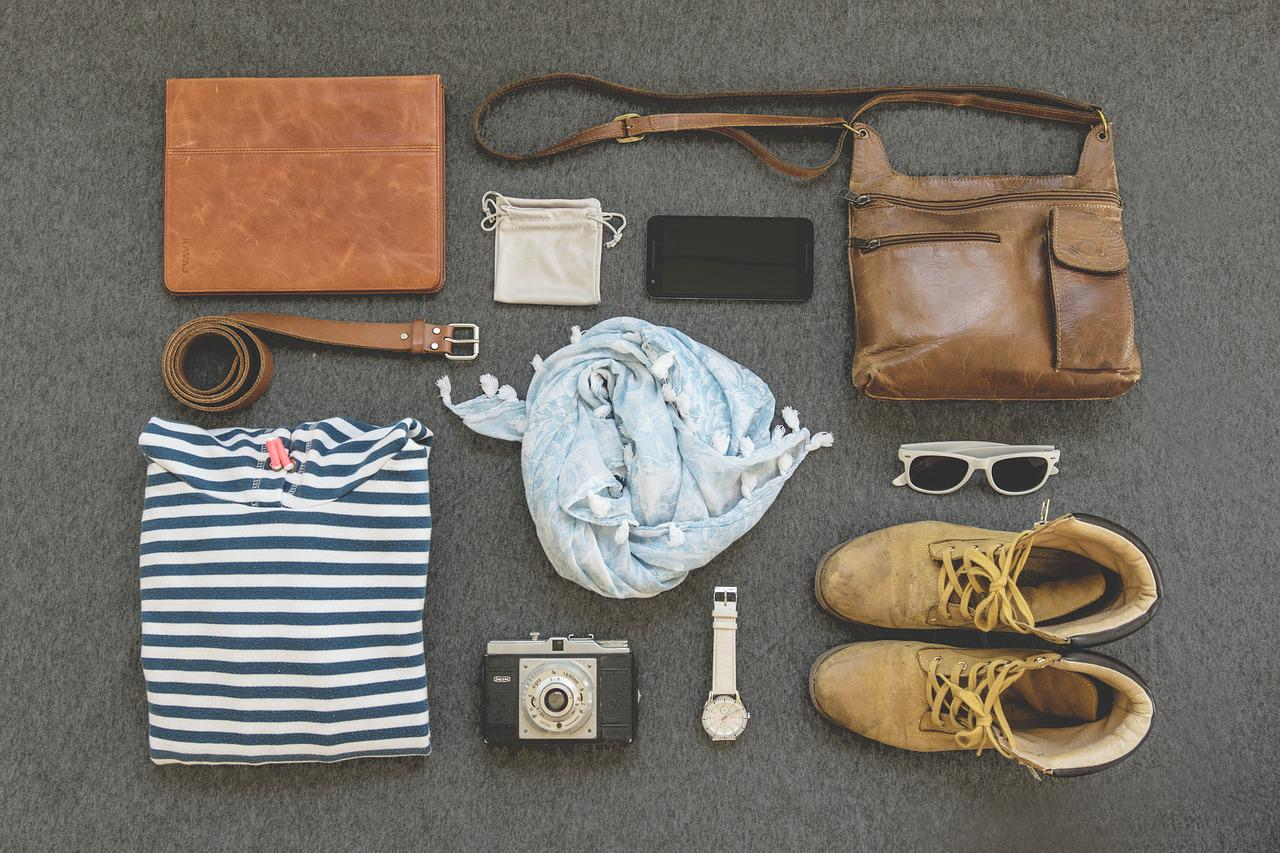 According to UNWTO, around 1.4 billion people travel internationally within one year. It means that the travel market is huge and demands a lot. However, customers prefer quality over quantity when it comes to travel accessories.
Similarly, if you plan to base your private label around travel accessories, you'll have a lot of options to select from. From big and small suitcases and duffle bags to passport covers, travel mugs, and everything in between, the traveling niche has enormous selling potential.
As the target audience is huge for traveling equipment, so are the product ideas. There are dozens of products to choose from for your online store. You can base your private label around luxury products like passport covers, traveling straws, etc.
Or you can target a group of people like corporate job holders, frequent travelers, or hobbyists. It will help you narrow down the items to sell and help focus on a few items simultaneously.
Private labeling travel accessories is easy as their range varies from small to big and expensive to cheap.
Selling private label products – Travel
Mentioned below is a list of product ideas for the traveling niche:
Private label suitcases
Washbags
Duffle bags
Traveling iron
Passport covers
Travel mugs
Travel cots
Eye masks
Grilling accessories
Now, who doesn't love a good ol' BBQ? Grilling and barbeque have always been a mass favorite. People love to eat-especially roasted meat. The grilling niche market has a great selling potential that businesses have not properly tapped into.
Grilling is not going anywhere in the future. If you plan to start a private label business, you can easily do that. Private labeling a few grilling accessories with your brand name can help your online store grow.
Grilling tools are necessary for vacations and family gettogether; therefore, there is a good market for such items. Just do market research and introduces grilling accessories under your private label.
Sell private label products – Grilling
Starting your private label based around grilling items, you can easily introduce some generic utensils under your brand name. Here are a few product ideas for the BBQ market:
Sauce bottle holders
Grilling utensils
coal
Firewood
Grills
Remeber that grilling item come in all shapes and sizes. From lightweight and small sauce bottle holders to the big and bulky BBQ grill itself, the product idea has a lot of variations.
Though the profit margins are higher for bigger, more expensive items, shipping them and dealing with online customers can be difficult. So remember your target market before finalizing the products.
Gardening tools
Gardening is more than just a hobby. People are now actively trying to indulge in gardening and care for their plants. It also releases happy hormones and improves the sense of self. Hence, experts advise people to go out in the garden every once in a while.
A private label business model based around gardening equipment can generate good profit. If you plan to start a private label, look into private labeling gardening tools of different kinds. Many private label manufacturers can easily make them, and you can also brand them.
Your ecommerce store can easily benefit from selling good quality gardening equipment, plus they are relatively easier to make.
Private label product ideas – Gardening
If you've selected the gardening market, here is a list of tools you can introduce in your ecommerce store:
Shovels
Flower pots
water pipes
Flower seeds
small fertilizer packs
Remember that the sales of gardening items will decrease as the seasons shift towards winter. Most flowers and plants thrive in spring; hence the losses will balance as spring starts blooming.
Yoga Accessories
Staying fit is not only in trend but also good for your physical health. Yoga is a form of a workout that exercises the body and also relaxes the mind. That is why yoga and yoga-related routines are getting hyped up in recent years, and yoga pants are becoming popular.
The cherry on top is that yoga can be done at home and doesn't require a lot of fancy equipment. Then, you are good to go; just grab a yoga mat and a pair of headphones. So, a private label business can work well in the health and fitness niche, especially the yoga department.
Yoga is practiced mainly by job-oriented, financially independent people, so most of the target audience has purchasing power. It allows a private label brand to grow. Just partner up with good private label manufacturers and get started.
Best selling private label products – Health and Wellness
When you niche down to the yoga accessories for your ecommerce business, you can introduce a bunch of products in the market. If you are still confused about the product ideas, here is a list of yoga-related items your private label can sell:
Yoga mats
Yoga pants
Ab rollers
skipping ropes
Small dumbells
Resistance bands
Home Decor
After COVID, a lot of things changed for the better or worse. First, the people were stuck in their homes, so home decor items started getting sold. COVID might have slightly boosted the sales, but people have always loved decorating their homes.
That is why a private label business based around home decor items has a great potential to make a good profit. It is because home decor items are usually priced high up, and keeping more significant profit margins is possible.
Creating a private label business around these products can be a good idea if you love the interior and home furniture items. People love adding small and big furniture items to their homes. So, even though DIY projects are on the rise, the furniture market is here to stay.
Do your market research and go for products with high demand but insufficient supply. You can base your private label around big, bulky items like beds or tables, but they seldom sell online.
Or you can find a manufacturer and start making your small items such as candle stands. It'll help you keep the manufacturing costs and shipping costs low.
Best selling private label products – home decor
Here are a list of lightweight and easy-to-ship home decor product ideas for your online store:
Candle stands
Cushions
Artificial flowers
Vases
Table mats
Tissue boxes
Wall art
Party Games
The party games are a relatively new but colossal market to tap into as it is expected to generate over $20 billion in revenue by 2025. People love partying and playing games, so basing your private label products around games can be a smart move.
The games don't have to be just online or in-person; you have the option for both. Trust me; it'll boost your online store if you market it for both online and in-person use. Don't you love a good novelty game?
When it comes to board games, people don't like investing in used or knock-off kits; therefore, brand equity for your private label can improve. Additionally, such games are created once and sold for years and years.
You can conceptualize a few gaming models and make them available for online and offline use. Also, board games are cheaper to make and brand, so you can easily profit from each board that sells.
Private label products – Party games
Party games are diverse, and creating a new one needs creativity. Here are a few game ideas that'll get you started with making or re-introducing party games for your audience:
You can create your own game under your private label
Or go for private labeling existing generic games like monopoly, ludo, etc
You can introduce adult games or drinking games too
Card games
Though private labeling any existing board game is the easier route, creating a new one will increase your brand novelty and loyalty. If people like playing your games at parties, your online business will bloom sooner.
Smart Backpacks
Backpacks are no longer just for storing your books and devices. New and advanced backpacks are getting more popular daily due to their additional features. For example, wouldn't you love charging your phones on the go? A smart backpack will help you will this.
School-going students or office-going employees mostly use backpacks to carry their gadgets or books. Advance in technology and trends greatly affected smart backpack sales. People always look out for portability and features when making a purchase.
A private label putting up high-quality smart backpacks can increase sales and generate more revenue. However, this niche is hardly tapped into as backpacks focus on a specific user group.
Here are some features a private label can introduce in their backpacks to generate better sales:
A charging port
Anti-theft pockets
A data cable
Electronic calculator
Waterproof fabric
Insulated water bottle
Smart backpacks are the future. However, it is a product that is currently not adequately sold in the market. Therefore, your brand has a good opportunity to start introducing them.
Reusable Bags
It is no secret that our world is going towards eco-friendly and reusable products, especially ones regularly replaced. Moreover, with the rise in global warming and population, citizens are now moving towards environment-friendly and reusable products.
It is understandable why reusable bags are in demand, as an average plastic bag takes about 400 years to decompose. In addition, the world is moving towards resource management and environmental planning; hence reusable products are trending.
With each trend comes an opportunity for private labels to thrive and make a brand name. Similarly, any private label business that takes this opportunity can make it big in the market.
Product ideas for reusable bags
If you plan to base your private label around reusable bags and some other items. Here is a list of the best private label products for your niche:
Jute bags
Tote bags made from Cloth
Woven synthetic fiber bags
The best thing about introducing reusable bags in the market is less competition and high demand. Your target audience can range from small kids to adults and older people. And, you can sell in bulk to increase the profit margins.
Clothing
The clothing sector has always been in demand throughout the year. So naturally, there are a lot of private label products for this market. However, tapping into an already established and highly saturated market can get complex, especially for a new online business.
To sell clothing items under your private label, you must adopt a good marketing strategy and product idea. For example, selling just plain white T-shirts can be difficult for new brands because there are hundreds of established sellers.
But, if you start selling unique trench coats or neon bucket hats, your online business can thrive with little effort. First, try to limit your target audience to a certain group like children, the elderly, or youngsters to tap into a certain age group.
The apparel industry is a complex market to crack, and selling generic stuff will not help. Instead, you can address customers' pain points and manufacture something that addresses those issues. For example, something like rain ponchos for rainy days is a good idea. People are now moving towards using rain ponchos rather than traditional umbrellas and coats as they are both fashion statements and utility items.
Private label products – Clothing
Here are some diverse and unique apparel ideas for your audience:
Rain ponchos
Bucket Hats
Wrap dress
Bell sleeve tops
Maxi dresses
BONUS TIP
Clothing and fashion items are the top selling private label products. There are thousands of sellers in this market. Therefore, a private label business must be creative and bring unique items for a good sale season. Here's a good source to find some of the best dropshipping clothing suppliers.
Phone Accessories
The phone accessories market is worth over a hundred million dollars and is expected to grow exponentially yearly. The reason is that almost every American owns a smartphone, meaning billions of people need new phone accessories regularly.
If you plan to launch phone accessories under your private label, you can make good sales and provide better deals to your customers, especially if your branding and marketing tactics are at par.
Private labeling of already manufactured phone accessories is also good for an online business. People love buying accessories for their phones; therefore, a private label can easily sell phone accessories under their name.
People are always on the lookout for a good phone and user experience. You can introduce accessories to improve their user experience or cater to the pain points of phone users. Wan to take zoomed-out photos? A fish eye lens is the best option. Or introducing a battery pack can benefit people who work outdoors.
Private label products – phone accessories
People will gladly buy your private label products if they increase their smartphone experience and fix their issues. Here is a list of products you can introduce to your target audience:
self-charging phone
Wireless phone charger
Screen protectors
Power Banks
Batteries
USB cables
Fish eye lens
Remeber to not compromise on the quality of the accessories. Customers don't trust a private label that sells cheap and low-quality stuff.
Organic cotton products
Google Trends shows that organic cotton products like shirts and sheets or organic pads are always in high demand. This is because people prefer wearing breathable and airy clothes not laden with synthetic material or polyester.
Organic cotton has a big customer base; therefore a great opportunity for a private label business to thrive. You can easily find manufacturers for your organic cotton apparel. For example, AOP+ is a manufacturer that customizes and prints cotton shirts. It specializes in organic cotton garments.
Partnering with a private label manufacturer can boost your brand name as you'll have the opportunity to private label the items. Cotton apparel is a broad niche that includes shirts, trousers, socks, sheets, etc.
You can narrow down the items to sell. The thorough product research will help you find a gap in the market. You can then sell the high-demand items under your private label. You can customize the products to make them unique to your brand.
Sell private label products – Organic cotton
The apparel market will always be in demand. Many private label manufacturers are available for making or customizing organic cotton products. As this market is vast and there are a lot of product ideas, here's a list of things you can sell under your private label:
Customized T-shirts
Cotton bedsheets
Cotton pads
Cotton socks
Cotton scarfs
BONUS TIP: Organic cotton is eco-friendly and breathable, so that you can target your customers with good branding and marketing strategies. Just tap into their eco-friendly side to increase customers.
Essential oils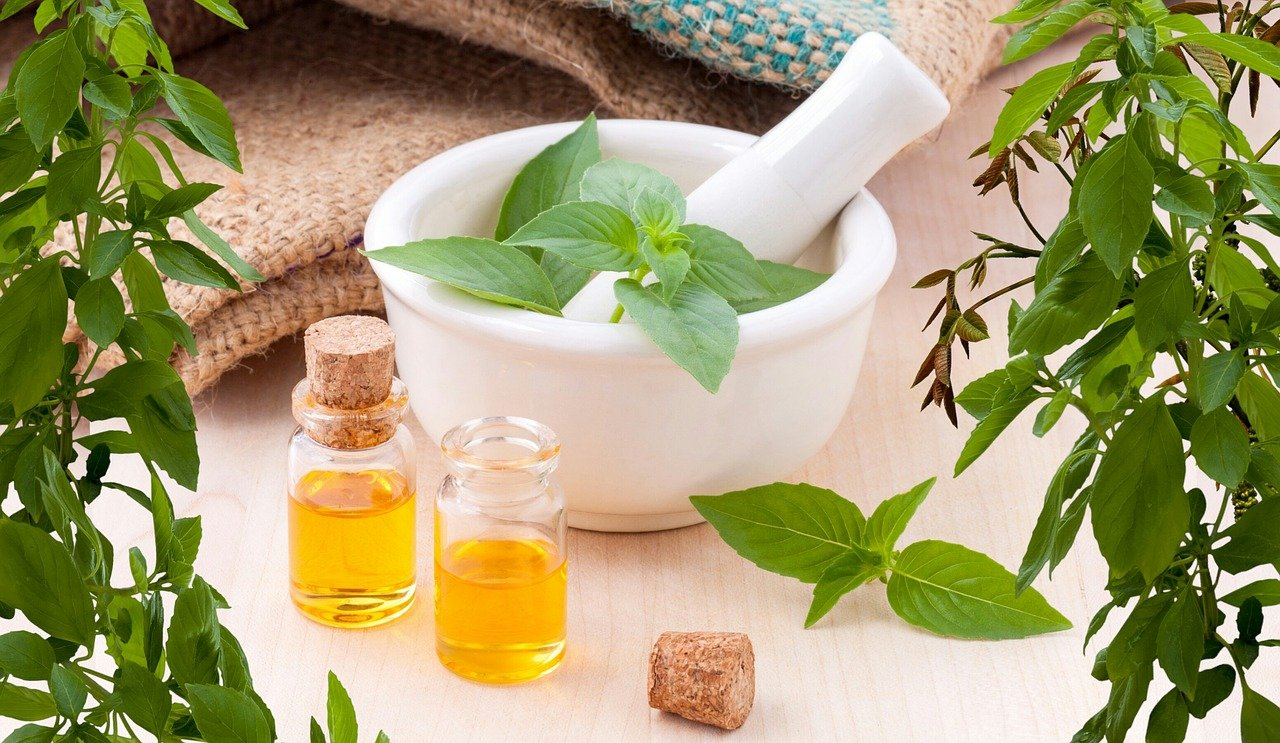 In 2020, the essential oils industry had around 8 million dollars. But, as COVID hit and people started investing in self-care and health, this industry bloomed. As a result, essential oils are no longer some fancy and hardly used products.
Now, the essential oils industry has reached a private label level. They have their selling category rather than being in the cosmetic or self-care niche market. They are also replacing traditional medicines and anti-depressant pills.
People like to use them to:
Have a calming effect
To aid in sleep
As colognes
For aromatherapy
During massages
For health issues
and relaxation techniques
All these benefits make essential oils great items to sell. You can start your private label business by partnering with a certified manufacturer and private labeling the essential oils. There are over 200 different essential oils to choose from.
Though the sale revenue and profit margins for selling these volatile oils are great, a private label brand must be careful to follow the FDA regulations when making and selling them.
Health benefits aside, volatile oils are also famous for their scent and aroma. It is why the oil market is estimated to grow a whopping 9% between the years 2016-2024
List of private label products for essential oils
Here are a few top-selling oils that you can include in your business model:
Lavender essential oil
Peppermint essential oil
Clary Sage essential oil
Lemon essential oil
Stationary
New and improved note-taking and electronic writing gadgets and apps are being introduced for students and job holders. But, the traditional note-taking features of a pen and paper can't be replaced. People still prefer a good ol' notebook for jotting things down.
Additionally, schools and colleges work with notebooks and pens rather than iPads and laptops. Therefore, there will always be a want and need for stationery items. Most of the audience for these products are young school-going children, but offices and startups need stationary too.
A huge opportunity means any private label can benefit from selling privately labeled stationery items. It'll be a bonus if you can get cute and attractive items manufactured for your ecommerce business.
Selling unique and affordable charcoal pencils or desk mats can increase your sales and benefit your business. Here's a short list of best-selling stationery items you can include in your store:
Notepads
Cartoon pencils
Customized stickers
Desk dustbins
Footrest
Neon color pencils
If your brand is a luxury setup, you can introduce designer stationary and notebooks for kids and elders. It'll increase your profit margin and create a brand image as well. Or, you can take bulk orders from offices and schools and supply customized stationery with engraved logos.
Hair products
The hair care industry is diverse and vast retail with a huge audience. Men and women use hair products, so the selling potential of serums and hair care items is high. In addition, it brings an opportunity for your private label business to grow.
Everyone has a different hair need, so the target market has a lot of buying capacity. If you want to start a private label based on hair products, you can introduce generic items like shampoos, conditioners, or products for specific issues like anti-frizz serum or anti-hair fall oil.
The hair care market is expected to cross $100 billion globally by 2028. It means new online stores or ecommerce businesses can benefit from selling hair-related items. As a result, there is a virtually endless customer base for hair products.
From old and balding men to young curly-headed people, a hair product is needed for every group of people.
Good products – Hair
Here are a few products and hair-related items you can get manufactured under your brand name:
Shampoo for hair growth
Hair mask
Beard oil
Anti-frizz serum
Oil replacement
Organic shampoo
Remember that the hair needs of every individual are different. For example, a shampoo that works well on straight hair might not work on curly hair. Similarly, a conditioner for colored hair might not suit virgin hair.
Before starting a label, you need to brainstorm whether you want to target a segment of people or the whole audience. Then, you can divide the items into product categories and sell them in bundles or deals.
Supplements
Revenue generated from selling supplements crossed the $100 billion mark in 2021 and is expected to grow yearly. This niche has a lot of potential for sale for your ecommerce business. There are plenty of private label sellers.
Celebrities and entrepreneurs are jumping on the bandwagon and introducing their private label products. In addition, with the rise in artificial and health hazardous food items, people are moving towards synthetic and natural supplements to fulfill their nutritional needs.
Additionally, supplements are used for better sleep, gut health, and mood boosters. Though multivitamins are the most sold types of supplements, sleep gummies and hair capsules are also popular among the audience.
You need to figure out whether to want to target gym enthusiasts or regular people. Then, it'll help you niche down and introduce the best products for your target audience.
Hair care vitamins can be your brand's perfect private label product if you want to target the hair care industry. Similarly, protein powder is a good label product for gym freaks.
Here are some other supplements you can introduce:
Skin gummies
Nail vitamins
Protein powder
Collagen powder
Vitamin E capsules
LED lights
It is not a secret that the earth's natural resources are depleting at lightning speed. People are moving towards conserving water and other nonrenewable resources. LED lights were introduced to conserve electricity and protect the environment.
LED lights look aesthetic and cute apart from being energy efficient and having a long life span. People love decorating their homes with fairy lights and small LED bulbs. People also include them in their DIY projects and outdoor events; therefore, introducing private labeled lights can benefit your brand.
Customers love LED lights because they are cheap, cute, and easily available. There are a lot of established sellers, but you can surely crack into the market if you are creative and have a good strategy.
For example, by partnering with a private label manufacturer, you can manufacture snow flake-shaped or flower-shaped fairy lights. Similarly, you can introduce new colors in the neon bulbs like matt grey or gold.
Product idea for Lights
Here are a few private label product options for your brand:
Leave-shaped fairy lights
Colored light bulbs
Christmas lights
Chinese lanterns
Neon signs
White label vs. private label
Private label and label are not the same. Here are a few things that set both of these apart:
Private Label Products
The products are custom-made for every retailer
You can put your brand name on the products
The items are exclusive to the seller
It is a step above white label marketing
White Label Products
The products are generic and sold to a lot of retailers
It's a quicker solution for selling certain items
The products that you want to sell are readily available
Good for startups
FAQs
What are private label products examples?
Almost all everyday and basic products can be privately labeled and sold. Examples of such products can be:
Personal care items like shampoos and conditioners
Cosmetic products like mascaras, lipsticks, and blushes
Beverages like soft drinks and frizzy drinks
Frozen food like nuggets and patties
Dairy items like milk and cheese
Can you sell private label products ?
Yes, you can sell private labeled products. You can put your labels on the products and sell them online if you have a brand. The product categories are diverse for labels.
Just remember to do proper research and introduce products that can be shipped easily and have a good profit margin.
What are the best private labels?
We see many big brands that are also popular labels. Some are online, like Shopify and Amazon, while others have a physical presence like Walmart and Tesco.
Mentioned below is the list of some of the best ones:
Amazon
Tesco
Walmart
IKEA
H&M
What are private labels items?
Any item manufactured and sold by brands can be privately labeled. Therefore, almost all the items and products can be labeled privately. The top products in this category are:
Clothing items
Hair care products
Supplements
Eco-friendly items
Vegan and organic foods
Conclusion
This guide was focused on the best products for your brand and helped you create an image for your new business. Remember that no matter how trendy certain products are at a time, they will go out of fashion eventually.
If you're looking to start your online store, you can invest in the abovementioned categories and products to increase the chances of making a great brand online. Lastly, your perseverance and hard work in branding will dictate the outcome.