In today's fast-paced digital economy, there is no doubt that drop service has become increasingly popular as a way for businesses to reach potential customers and generate revenue. Drop servicing often involves providing products or services on behalf of third-party platforms without the end user's involvement, allowing companies to maximize their profits by automating certain processes.
The benefits are abundant: from scalability, cost savings, access to global markets, and faster delivery times, drop service offers an enticing opportunity to business owners. However, it also comes with its own set of challenges that can be difficult to manage if not handled properly. In this post, we will explore what drop servicing is, how it works, and what benefits and risks may come with leveraging this type of digital service in your business model.
What Is a Drop Service Business?
A drop service business is a unique opportunity for those looking to enter the entrepreneurship world with a low entry barrier. Essentially, a drop service business acts as the middleman between the clients and service providers. The business owner finds clients who need a specific service, then subcontracts that service to a team of freelancers specializing in that field. The drop service owner takes a percentage of the payment from the client and pays the freelancers for their services.
Drop-servicing business ideas allow the owner to avoid the overhead costs of hiring employees, leasing a building, and purchasing equipment. Drop service businesses can offer various services, such as web development, social media management, graphic design, and more. This business model is an excellent way to monetize your skills and expertise without investing too much upfront capital.
With hard work and dedication, a drop-servicing business model can be a lucrative and rewarding venture in the long run.
How Does Drop Servicing Work?
Drop servicing is a new and exhilarating approach to earning money online. It is a model that enables individuals to leverage their skills and expertise to offer services to clients without performing the actual work themselves. Essentially, a drop service provider acts as a middleman between the client and the service provider. They find clients who need particular services and then outsource the work to a highly-skilled professional to complete the job.
The drop servicing model is an excellent online business model for individuals who want to grow their online business without taking on the burden of managing multiple clients or performing the work. As a result, entrepreneurs can focus on the critical aspects of running a business, such as finding clients and developing relationships with service providers, while the expert handles the task at hand. This approach allows for a low-cost overhead, minimal risk, and high-profit potential, making it a fantastic option for anyone looking to establish an online presence quickly.
Benefits of Starting a Drop Service Business
Here are some of the advantages that come with operating a drop service business:
Low Startup Costs
If you're looking to start a new business but don't have much money to invest, a drop service business is an excellent option. This type of business doesn't require a physical storefront or inventory, meaning you can keep your startup costs low.
With a drop service business, your primary focus is on providing a service to clients by partnering with other businesses and outsourcing the work to them. This means you don't have to worry about the expenses associated with manufacturing or delivering physical products yourself. Instead, you can focus on building a solid client base and providing exceptional customer service.
With the low startup costs and potential to generate a significant income, a drop service business may be the ideal solution for entrepreneurs who want to start a new venture without breaking the bank.
Increased Flexibility
Starting a drop service business can offer several benefits, one of the most enticing being increased flexibility. Unlike traditional brick-and-mortar businesses, drop-service businesses allow you to work from the comfort of your home with just a computer, an internet connection, and some quality marketing. This means you can set your own hours, work at your own pace, and have more time for other important aspects of your life, like spending time with family, pursuing hobbies, or traveling.
Additionally, a drop service business allows you to tailor your workload to your schedule, work on multiple projects simultaneously, and even outsource some work when you need a break. Overall, the increased flexibility offered by a drop service business can help you achieve a better work-life balance, essential to maintaining your health and happiness over the long term.
Reduced Overhead Costs
One of the most significant advantages of drop servicing is the reduced overhead costs. Unlike traditional businesses where the owner needs a physical store, employees, and inventory, drop servicing requires minimal overhead expenses. You only need a computer and internet connection to start your drop servicing examples.
You can also have drop servicing works outsource tasks such as customer service, product delivery, and inventory management to third-party companies, further reducing your costs. This way, you can focus on growing your business without worrying about fixed expenses eating into your profits. As the demand for online services continues to skyrocket, drop servicing presents a lucrative opportunity for entrepreneurs looking to minimize overhead costs and maximize profits.
Increased Scalability
If you're thinking about starting a drop service business, you'll be happy to know that there are many benefits to be gained. One of the most valuable benefits is the increased scalability of your business. Unlike traditional businesses requiring a physical storefront or manufacturing facility, you can run a drop service business entirely online. This means that there are no limits to the number of customers you can serve or the amount of revenue you can generate.
With the right systems and processes in place, you can easily scale your drop service business model to meet the demands of a growing customer base. Whether you're looking to build a side hustle or a full-time business, the scalability of a drop service business can help you achieve your goals faster and more efficiently than ever before.
So why wait? Start exploring the benefits of a drop shipping service today and experience the unlimited potential of online entrepreneurship.
High-Profit Margins
Another advantage of a drop service business is that you can charge a premium or a lower price for your services. By starting a drop service business, you can leverage your digital skills to provide services to clients without actually doing the work yourself. This means you can scale your business quickly without being limited by your own ability to complete tasks.
Additionally, because you don't have to pay for overhead costs like equipment or office space, your profit margins can be significantly higher than in other businesses. In fact, drop service businesses can often achieve profit margins of 50% or more! So, if you're ready to take your entrepreneurship to the next level, consider starting a drop service business and watch your profits soar.
Variety of Services
Establishing a drop service business is an exceptional approach to broadening your customer base. With services ranging from graphic design, digital marketing services, content writing, social media marketing, search engine optimization, and social media management, you can cater to various types of customers with different needs.
Diversifying your offerings can bring about more opportunities for growth in the long run! Moreover, you can expand into new markets and specialize in services currently in demand. This way, you'll be able to stay ahead of the competition by offering various services that customers cannot find elsewhere.
Minimal Risk
If you're looking for a business venture that doesn't come with a high level of risk, beginning a drop service business could be the ideal solution for you. The beauty of this business model is that it requires a minimal upfront investment, meaning you don't need a lot of money to get started, nor do you have to risk your own capital. Instead, you act as a middleman, connecting clients with service providers and taking a commission on each transaction. This way, you're not responsible for actually providing the services yourself, but you're still able to earn a profit.
Drop service businesses have become increasingly popular in recent years thanks to their low risk and potential for high returns. So if you're looking for a way to start a business without taking on too much financial risk, a drop service business could be just what you need.
How to Set up a Drop-Servicing Company
The following steps will guide you through setting up your drop service business in the most efficient way: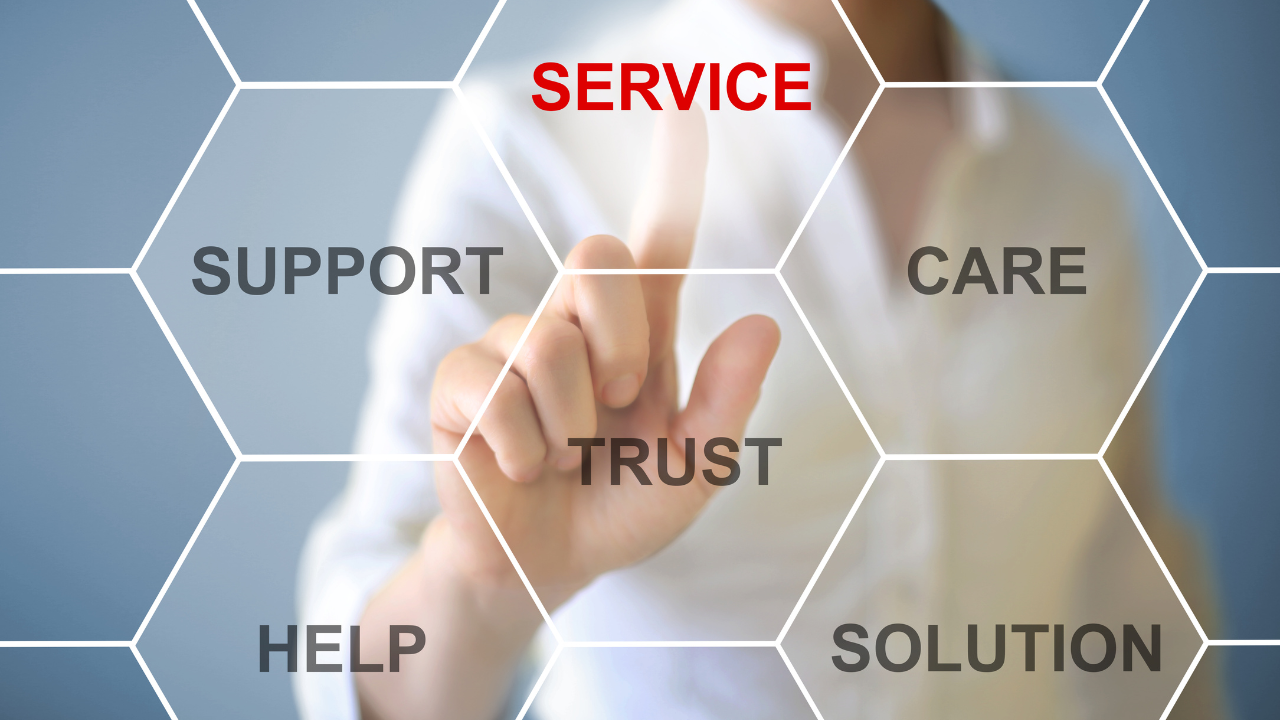 Choose a Niche
The first step to setting up a drop-servicing company is to choose a niche. A niche is a specific market that you will target with your services. When choosing a niche, it is essential to consider the needs of your target market and the types of services they are likely to need. You can offer countless services to clients, but it's critical to find a niche you are passionate about and that aligns with market demand. Consider your own skill set and interests and research popular services in your chosen niche.
Specializing in a specific service will help you stand out from the crowd and give you an edge in marketing and pricing your services. For example, if you have a strong background in graphic design, you could specialize in creating social media graphics or branding materials. Or, if you have a writing talent, you might focus on content marketing or blog writing. Ultimately, choosing a niche is the first step in setting up a successful drop-servicing company.
Find Service Providers
Once you have chosen a niche, you will need to find service providers who can offer the services you plan to sell. It is vital to partner with quality service providers who are experts in their field and are willing to deliver quality services to your clients. You can start by searching online freelance marketplaces or social media platforms for professionals in your niche.
Take the time to review their profiles, portfolios, and reviews from other clients to ensure that they are the right fit for your company. You may also consider reaching out to your personal or professional network to see if they can recommend any service providers.
Remember, your success as a drop-servicing company depends on the quality of services your providers offer, so choose wisely!
Create Service Packages
Another necessary step in setting up your drop servicing company is to create service packages. By offering service packages, you can provide your clients with a curated selection of services that align with their needs. When creating your packages, focus on bundling complementary services together to create a comprehensive offering.
Additionally, remember to price your packages accordingly. Keep in mind the time it takes to complete each service, as well as any additional expenses you incur. Don't be afraid to adjust your pricing as you go to ensure that you're providing a fair value for your time and expertise. With well-crafted service packages and smart pricing, you're on your way to building a successful drop-servicing business.
Set Up Payment Processing
If you're looking to set up a drop servicing company, payment processing is a vital aspect of your business that you can't afford to ignore. Luckily, today, many payment processing options are available that make it easier than ever to accept and manage payments. When choosing a payment processor, consider factors such as fees, security features, ease of use, and the types of payments accepted.
Common payment processors used in drop-servicing businesses include PayPal, Stripe, and Square. Once you've selected a payment processor, set it up correctly to ensure smooth transactions for both you and your customers. This includes creating and verifying your account, configuring payment settings, and integrating the payment gateway with your website or platform.
By setting up payment processing correctly, you'll be able to confidently run your drop-servicing company and offer your customers a seamless payment experience.
Create a Website
Ready to take the next step in setting up your successful drop-servicing company? The next crucial step in this journey is creating a website that is both visually appealing and user-friendly. When designing a website that caters to your drop-servicing needs, pay attention to details such as layout, logo design, functionality, and accessibility. Ensure that your website reflects your brand image and highlights your core values.
A well-designed website not only creates a lasting first impression but it propels your business forward by improving your online presence, marketability, and credibility. For those with limited web design experience, plenty of website providers and design templates are available to cater to your specific needs. Remember that your website is an investment in your business, and it can ultimately make or break the success of your business.
So work on creating a website tailored to your drop-servicing company and watch your business take off.
Promote Your Company
After you have set up your drop-servicing company, the next step is to promote it. One effective way is to create a website that showcases your services, prices, and benefits for prospective clients. Make sure your website is visually appealing and user-friendly to help keep visitors engaged. After publishing your website, you can also market it through social media platforms like Facebook or Twitter. This way, you can reach out to a wider audience and potentially attract more customers.
Another good way to promote your company is by networking with other industry professionals. Attend conferences, webinars, and online events to meet people who may need your services or who can refer potential clients to your business. Finally, don't forget to invest in paid advertising, like Google Ads or Facebook Ads. With a little bit of effort and careful planning, you can successfully promote your drop-servicing company and find success in the industry.
Convert Leads into Clients
Creating a drop-servicing business can be an effective way to make money online, but it's not enough to just set it up and hope for clients to come flooding in. If you want to succeed, you need to be able to convert leads into paying customers. To do this, you'll need to start by identifying your target audience and developing marketing strategies that will resonate with them.
Make sure to communicate the benefits of your business ideas and services clearly and show potential clients what sets you apart from other drop-servicing companies. Once you've captured leads' attention, build trust by providing excellent customer service and delivering high-quality work.
Finally, always follow up with your clients to ensure you've met their needs and encourage them to refer others to your business. With these tips and strategies, you'll be well on your way to building a successful drop-servicing business.
Frequently Asked Questions on Drop Servicing Business
The following are some frequently asked questions about setting up a drop servicing business:
What is the best way to find reliable providers?
When it comes to finding reliable providers, many factors come into play. First and foremost, you have to do thorough research. You can start by asking for recommendations from family, friends, and colleagues who have utilized similar services. Look for online reviews on various websites, but consider both positive and negative feedback.
Additionally, perform background checks on each service provider you consider, which includes checking their credentials and licensing. Another excellent way to find reliable providers is to consult with professional organizations related to your required services.
By taking these steps, you'll be better prepared to make an informed decision on trustworthy providers who will deliver exceptional services.
What should I consider when pricing my services?
As a service provider, pricing your services can be challenging, especially if you're just starting your business. However, it's crucial to understand what to consider when pricing to get the most out of your hard work. One consideration to remember is the value of the service you're offering. You need to determine how much you want to earn from providing the service and if it aligns with what your competitors charge for selling services.
Another factor is your target audience. Who are they, and how much are they willing to pay for your services? Additionally, factor in your production cost, including overhead expenses such as rent, software tools, and other resources necessary to provide the service.
Finally, consider the demand for your services; if your service is high in demand, you may want to adjust your pricing accordingly. By keeping these considerations in mind, you'll be able to price your services competitively and attract the right target market.
How do I create a drop-servicing website?
Creating a drop-servicing website can seem daunting, but with the right tools and mindset, it can be easier than you think. First, choose a platform that will allow you to create a professional-looking website without any coding. WordPress, Squarespace, and Wix are popular options.
Second, choose a niche or area of expertise you feel passionate about and can provide value. This will help attract customers and differentiate you from competitors. Next, create a clear and concise service list and pricing menu with transparent terms and conditions. Be sure to feature your unique selling proposition (USP) with testimonials, previous projects completed, and professional images.
Finally, embrace marketing your website through social media, email marketing, and word-of-mouth referrals. By following these steps, you will be well on your way to establishing a thriving drop-servicing website.
How can I find the right clients for my drop-servicing business?
If you want to start a drop-servicing business, finding the right client is crucial to success. The first step is identifying your target market and creating a clear marketing strategy. Research your niche and find out who your ideal client is – their interests, pain points, and demographics. Once you have a solid understanding of your audience, use social media and online platforms to reach out to potential clients.
Networking with industry professionals and building relationships can also help connect you with the right clients. It's important to remember that not everyone will be a good fit for your services, so it's okay to be selective. Focus on providing excellent service and delivering results to retain clients and attract new ones through word of mouth.
With patience and persistence, finding the right clients for your drop-servicing business is possible.
How do I ensure the quality of my drop-servicing services?
Ensuring the quality of your drop-servicing services is crucial in gaining and retaining clients. One way to achieve this is by thoroughly vetting and selecting the freelancers or service providers you work with. Do they have the necessary experience and expertise? Can they meet deadlines? Are they responsive and professional in their communication? Conducting a rigorous screening ensures you only partner with qualified and reliable individuals.
Additionally, setting clear expectations and guidelines for your freelancers can help them deliver high-quality work that meets your client's needs. Providing ongoing feedback and promptly communicating concerns can also help address any issues before they escalate.
Finally, investing in tools and systems that aid in project management, communication, and quality assurance can streamline your drop service's legal workflow and help you deliver the best possible assistance to your clients. By implementing these strategies, you can establish a high-quality drop-servicing business that is reputable and reliable.
Are there any risks associated with setting up a drop-servicing company?
Starting a new drop-servicing company can be an exciting and rewarding venture. However, like any business, it is not without its risks. One of the most significant risks associated with drop-servicing is quality control. As a drop-servicing company, you are essentially the middleman between your clients and service providers. If your service providers don't meet the standards and expectations of your clients, then it reflects poorly on your company.
A lack of proper communication and management can result in unhappy clients and negative reviews, ultimately damaging your reputation and credibility. Additionally, there is always a risk of not being paid by clients or dealing with chargebacks. That said, you can mitigate these risks with proper planning, communication, and quality control measures in place.
If you are willing to put in the work, a drop-servicing company can be a profitable and rewarding business venture.
Conclusion
Drop-servicing is a great way to offer high-quality marketing services without doing all the work yourself. It can be a lucrative business, but it's critical to understand the risks and challenges associated with it. Finding the right clients, ensuring quality control, and mitigating potential risks are all essential steps in setting up a successful drop-servicing business.
With the right strategies in place, you can provide clients with the services they need while building a successful and profitable business.