Ecommerce is an ever-growing billion-dollar industry, and ecommerce payment gateways are the foundation of collecting payments from consumers. Ecommerce Payment Gateways are what allows ecommerce merchants, such as dropshipping stores, to accept payments in different forms like credit cards, debit cards, PayPal, digital wallets, etc. As more advanced technology is developed, dropshipping payment gateways are becoming more sophisticated, and it's essential to keep up with the trends to ensure that your ecommerce store can meet the needs of your buyers and accept payments without any issues.
With more advanced payment options such as digital payment systems like Paypal and several digital wallet options, more and more customers are looking for simplified, faster, and more convenient ways to pay for their online purchases. This is especially true with younger generations like Millenials and Gen Z, who are used to using digital wallets and contactless payment options. In fact, 65% of young Millenials used digital wallets in 2021, which is up from 59% in 2020. In addition, Gen Z went from 50% using digital wallets in 2020 to 57% in 2021. This number is just going to keep increasing. It's safe to say that if you're not using an up-to-date ecommerce payment gateway that offers these more convenient payment options on your ecommerce store, you may be missing out on a large portion of the market and your sales could suffer.
When it comes to ecommerce, your customer's payment experience is just as important as the product or service they're purchasing. Dropshipping payment gateway providers continuously strive to offer the best possible experience for customers while ensuring security for online businesses and their customers. There's nothing worse than getting to a checkout page and having the payment process be complicated or inconvenient. To ensure customers have a positive experience and are encouraged to return to your ecommerce store, you need to offer a variety of payment options that are fast, secure, and convenient.
However, choosing which dropshipping payment gateways you want to use for your own store can be a daunting task with all of the available options and features. This is especially true if you're new to ecommerce payment gateways and all they have to offer. To help make your decision easier, we've compiled a list of the best ecommerce payment gateways for dropshipping businesses. But first, it's important to cover how to go about choosing the best payment gateway for your dropshipping store.
How To Choose The Best Payment Gateway For Your Ecommerce Store
All dropshipping stores need to have an ecommerce payment gateway to take payments from customers. While there are many payment gateway providers to choose from, not all of them will be a good fit for your ecommerce store.
When it comes to choosing the best payment gateway for your ecommerce store, there are a lot of criteria that need to be considered. While it may be tempting just to choose the one with the lowest fees or the company that you've heard of, take some time to consider all of the options and what they each have to offer to make the best decision possible for your dropshipping store.
Here are some criteria that you should consider when choosing the best ecommerce payment gateway for your business:
Low transaction fees: Running a business can be expensive, and when it comes to collecting payments, the lower the fee, the better. The difference between even a portion of a percent in transaction fees can be a difference of thousands of dollars so it's smart to compare transaction fees across all of your options.
Popularity with your audience: One thing that needs to be considered is the ecommerce payment gateways that your customers are used to using in their day-to-day life. When providing digital payment options, for example, make sure to do your research and try to provide well known options among your target customer base.
Compatibility with dropshipping stores: Because of the potential for higher refund rates among dropshipping stores, some ecommerce payment gateways won't work with dropshipping companies. Make sure to check that the payment gateway you want to work with doesn't have any restrictions on dropshipping stores before signing up.
International availability: If you plan on selling on a more global scale, you'll need to make sure that your ecommerce payment gateway has options for international customers. Some ecommerce payment gateways only work with specific countries, so it's essential to check before signing up if that's important for your dropshipping store.
Integration with ecommerce platforms: Most dropshipping businesses use some sort of ecommerce platform to run their stores, such as Shopify, Magento, or WooCommerce. When choosing a payment gateway, make sure that it integrates well with the ecommerce platform you're using for ease of use and to avoid any potential headaches down the road.
Variety of payment methods: As mentioned earlier, customers are looking for convenience and simplicity when paying for their online purchases. Offering a variety of payment methods will give customers the flexibility to choose the option that works best for them.
Positive customer experience: Using a payment gateway that provides a positive customer experience is vital for any ecommerce business, but it's especially important for dropshipping businesses. Make sure that your payment gateway makes it easy for customers to navigate the payment process and complete their purchases.
Top 8 Most Used Payment Gateways In Ecommerce
Now that you understand what to look for in dropshipping payment gateways, it's time to consider the available options. Here is a list of the eight ecommerce payment gateways that we recommend, along with their key features.
PayPal
Most people have heard of Paypal, and it's one of the most commonly used ecommerce payment gateways. Because it's accepted in over 200 countries and supports all major credit cards (Visa, Mastercard, American Express, Citibank, and more), it's a popular payment gateway for ecommerce stores. The majority of people shopping online already have a Paypal account and can simply sign in to use their card or bank account to make a purchase without the need to type in their payment information, making it a convenient choice for many customers.
Stripe
Stripe is a popular US-based ecommerce payment gateway that is used by many businesses, both small and large. Like many of the main dropshipping payment gateways, Stripe accepts all major credit cards. One of the key features of Stripe is that it offers instant payouts, which can be helpful for businesses that need access to their funds quickly. Additionally, Stripe has built-in fraud detection, which can help reduce the chances of chargebacks, and integrates with most popular ecommerce platforms making it easy to use.
2Checkout
2Checkout is a popular ecommerce payment gateway that offers a variety of features for ecommerce businesses. They are available in over 87 countries and support different types of payment, including all major credit cards, PayPal, and even Apple Pay. In addition to a wide range of payment options, 2Checkout also offers fraud protection and easy integration with most ecommerce platforms.
Authorize.net
One of the original payment gateways is Authorize.net. This company has been around for a long time and is one of the most trusted payment gateway providers. They offer a variety of features, including support for all major credit cards, fraud detection, and easy integration with many ecommerce platforms like WooCommcerce.
Skrill
Skrill is an ecommerce payment gateway that is available in over 40 countries, making it easier to send, accept, and store payments from a variety of countries. They have a 1.9% checkout transfer fee that should be noted when considering Skrill. An official extension integrates Skrill with WooCommerce making it a good option for dropshipping stores built on that platform.
Wepay
For dropshippers who want to add a seamless and fast payment gateway to their stores, WePay is a good option. However, it's important to note that while WePay is a customizable dropshipping payment gateway, it also has a limited number of payment options, so it may not work if you want more of a selection of payment options for your customers.
Google Pay
Everyone knows and trusts Google, so Google Pay is a dropshipping payment gateway that you should take into consideration. This ecommerce payment gateway can help increase sales and conversion rates due to brand recognition and trust. Because many shoppers in the US and Europe use Google Wallet to store money and payment information, it can be a user-friendly, seamless solution for your customers.
Apple Pay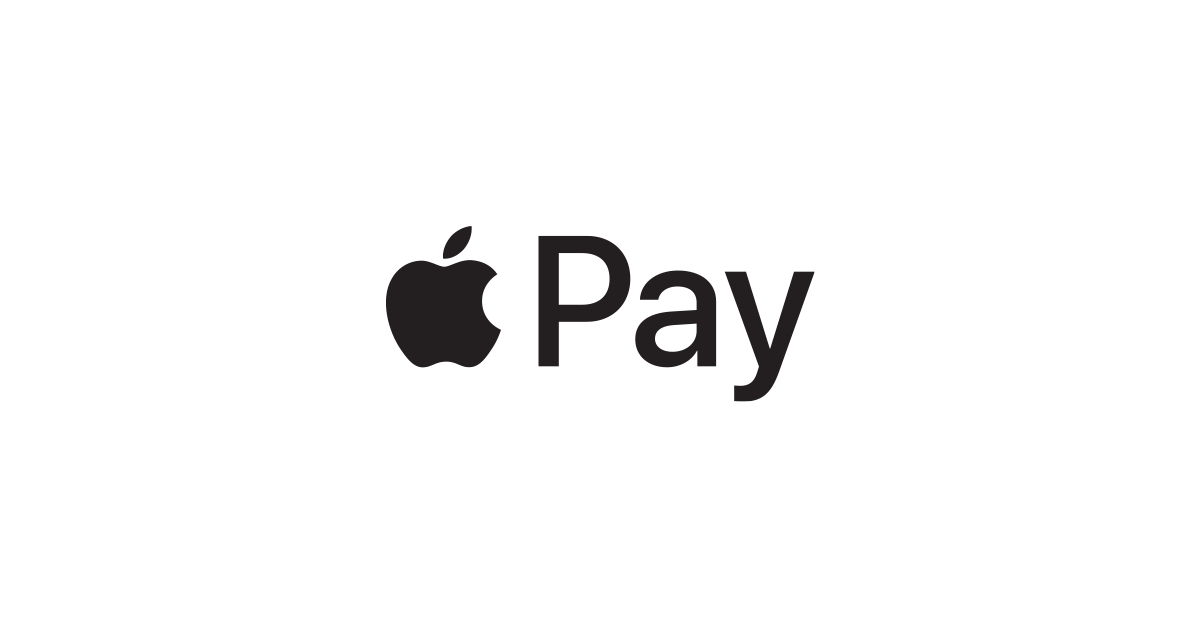 Since there are over 118 million iPhone users in the US alone, Apple Pay is an ecommerce payment gateway that should be strongly considered. It's one of the most widely used contactless payment gateways meaning many of your customers probably already use it and are familiar with how it works. In fact, because customers can often pay with the click of a button, it can even help you increase conversions because your customers don't have to get up and find a credit card to pay with.
What Is The Easiest Payment Gateway For Ecommerce Starters?
While the best dropshipping payment gateway may differ based on your store's needs, the most commonly used and easiest to integrate for beginners is Paypal. Because Paypal is so widely used, available in many countries, and integrates easily into a lot of different ecommerce platforms, it's one of the most straightforward ecommerce payment gateways to get started with.
When you use Paypal as your dropshipping payment gateway, you can offer your customers the option of paying with any major credit card or signing into their own Paypal account to use one of the payment methods they already have stored. This makes it easier for your customers and makes them more likely to complete the transaction if they're in a situation where they don't have their credit card in hand.
Not only is Paypal easy to use for your customers, but it's also pretty straightforward and simple to sign up for and start using in your ecommerce store. In addition, using Paypal adds trust to your transactions because your customers can take advantage of their buyer protection which can help reduce the chances of chargebacks and fraud.
What is the cost for Ecommerce Payment Gateways?
Although we've covered the basics of ecommerce payment gateways and some of the best ones to use, you might be wondering how much they're actually going to cost your business. The truth is, there isn't a one size fits all answer to this question, as the cost of ecommerce payment gateways can vary based on the gateway itself, your business needs, and even the country you or your customers are located in.
However, we will try to provide some insight into the dropshipping payment fees you can expect to pay with some of the most popular dropshipping payment gateways.
For sales within the US, you will pay 2.9% + $0.30 per transaction. Sales outside of the US can be a little more expensive at 4.4% of the transaction plus a fixed fee based on the country the purchase came from.
Stripe keeps their dropshipping payment fees pretty simple at 2.9% + $0.30 per credit card transaction. International cards are charged an additional 1%. If your customer pays via ACH, there is a 0.8% transaction fee that maxes out at $5.
One thing to keep in mind is that Stripe does offer customized pricing and discounts for unique businesses and high volume payments, so you can get in contact with Stripe to find out if that's an option for you.
With 2Checkout, you can expect to be charged a fee of 3.5% plus $0.35 for each transaction. This is the fee based on the base level plan, 2Sell. They have several other plans with higher fees that provide more features.
The all-in-one option from Authorize.net will cost you $25/month plus a 2.9% and $0.30 fee per transaction. If your business processes over $500,000 per year, you can get in touch with Authorize.net for customized pricing for your business.
When you accept Google Pay, your transaction fees vary a bit based on your monthly sales, with fees going down the more you collect each month. For businesses that do less than $3,000 in monthly sales, the fee is 2.9% plus $0.30 per transaction. The transaction fees go as low as 1.9% plus $0.30 per transaction for dropshipping businesses that do more than $100,000 in monthly sales.
Sign Up To Our Newsletter To Receive Weekly Updates
We hope this article helped you better understand ecommerce payment gateways and which ones might be best for your dropshipping business. If you're looking for more tips and insight for ecommerce store owners, make sure to sign up for our newsletter, where we send out weekly ecommerce tips straight to your inbox!