Starting a dropshipping store is an excellent way for entrepreneurs to start their ecommerce business with minimal overhead costs. You can create a successful ecommerce business without buying inventory upfront or worrying about shipping and fulfillment with dropshipping.
However, one of the most important factors in running a successful dropshipping business is finding the right products to sell online. There are so many products out there that it can be hard to know which ones will bring in consistent sales and profits for your online store.
That's why we've put together this list of evergreen products that make great choices for any dropshipping business. These products have proven track records as reliable sellers, meaning they should help keep your online store stocked with popular evergreen products that customers love buying again and again!
What Are Evergreen Products?
Evergreen products are goods that have a consistently high demand and are not influenced by current trends or seasonal changes. These products meet basic human needs and are required regardless of the time of year, making them a dependable source of income for businesses.
Examples of evergreen products include food, clothing, personal care items, and household goods. These products are often essential for daily living, making them a staple in consumers' lives and ensuring a steady demand.
What Makes A Product Qualified As Evergreen?
For a product to be considered evergreen, it must have several qualities. First, the product should be widely accepted and familiar to customers. People need to know and trust the item to purchase it regularly.
Second, the demand for the product should remain consistent throughout all seasons. If a product's popularity is based on seasonal trends, it doesn't qualify as an evergreen product.
Third, the product should be relatively easy to store and ship. If a product is bulky or fragile, it won't make sense for dropshippers since they typically don't have warehouses or fulfillment centers.
What's the Difference between Evergreen and Trending Products?
Evergreen and trending products are different types of products in terms of demand and popularity. Evergreen products have a consistent and stable demand over time and are not affected by changes in fashion or current trends. Examples of evergreen products include basic clothing items, household essentials, and everyday items like toothbrushes.
On the other hand, trending products have a temporary surge in popularity, usually due to current events, fashion trends, or seasonal changes. For example, people may purchase a particular type of toy because it is popular or buy an item related to a newly released movie or show. While these items may generate considerable profits in the short term, they usually only remain popular for a short time. They can be challenging to predict regarding sales volume and profits.
In terms of marketing, evergreen products are often marketed as reliable and essential, while trending products are marketed as new, exciting, and fashionable. When starting an ecommerce business, selling evergreen products can provide a stable and consistent income over time, while selling trending products can be more unpredictable and dependent on the current market trends.
However, selling trending or seasonal products can lead to quick and substantial profits if timed and marketed correctly. Ultimately, the choice between selling evergreen or trending products will depend on the goals and resources of an ecommerce business, as well as its target market and target audience.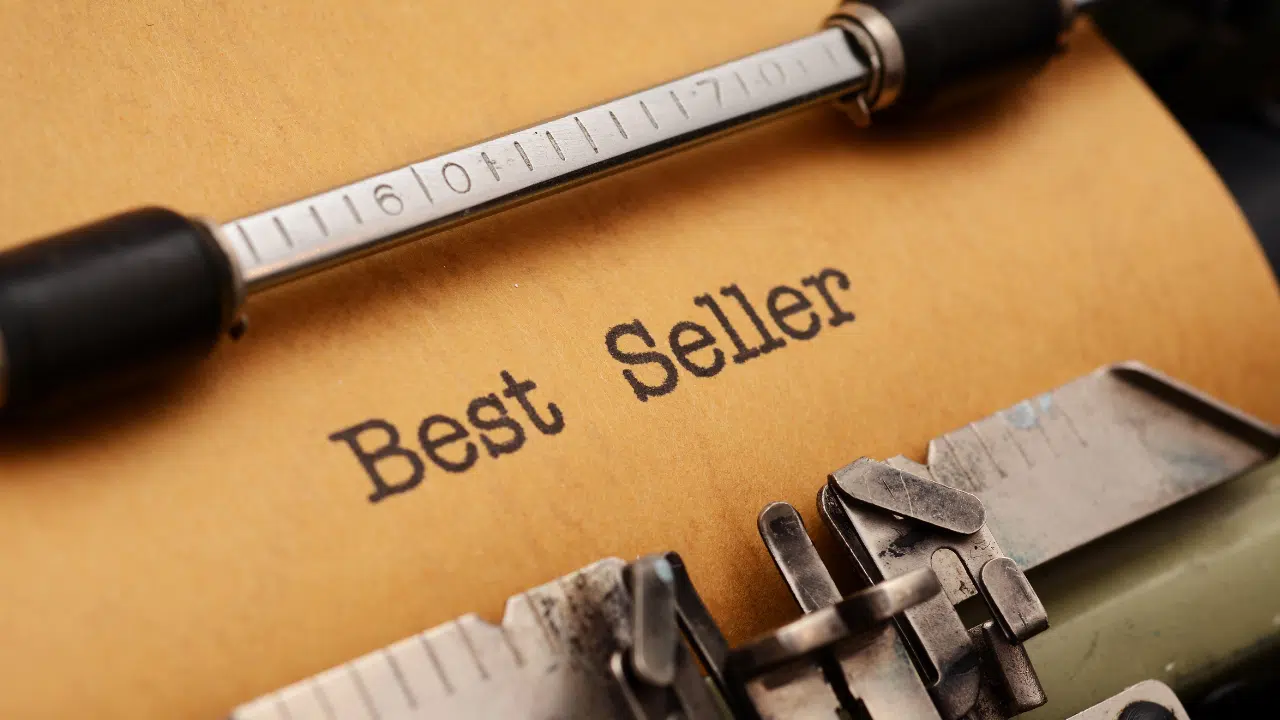 20 Best Evergreen Products For Your Online Store
Now that you know the difference between trending and evergreen products, let's look at the best evergreen products to dropship in 2023. These items are popular, widely accepted, and consistently in demand—making them excellent choices for your dropshipping business!
Smart Devices
The world of smart devices continues to expand and evolve, with new products constantly coming out. Smartphones, tablets, home assistants, and other connected devices are becoming increasingly popular and offer great potential for dropshipping businesses.
These products are essential to modern life and have a steady demand and high perceived value, making them great evergreen products. Smart devices are also relatively easy to store and ship since they don't take up much space or require special packaging.
Clothing
Clothing is another excellent option for dropshipping businesses as it has a high demand and is relatively easy to store and ship. Clothing items like basic t-shirts, hoodies, jeans, and other versatile items are always in high demand and can be used to create unique collections or product bundles that customers will love. Women's clothing is in demand, so it's an excellent option for dropshippers targeting female customers.
Home Decor
Home decor items make great evergreen products because they are essential for making a home comfortable and stylish. Things like pillows, area rugs, wall art, curtains, and other home decor pieces are always in demand and offer great potential for dropshipping businesses.
These items also have a high perceived value and can be used to create unique product collections or bundles that appeal to customers' style preferences.
Kitchen Appliances
Kitchen appliances are essential items in any home and have a consistent demand, making them great evergreen products for dropshipping businesses. Popular items include coffee makers, blenders, toasters, mixers, and other small kitchen appliances. With the proper marketing, these items can be presented as essential and stylish additions to any home.
Fitness Equipment
Fitness equipment is an excellent evergreen product to dropship, as it appeals to people of all ages who want to stay active and healthy. This includes resistance bands, dumbbells, yoga mats, and more. With the growing trend of home workouts, fitness equipment is expected to remain in high demand in 2023 and beyond.
Supplements
Supplements are popular for those looking to improve their overall health and well-being. This can include protein powders for muscle building, multivitamins for daily nutrition, and probiotics for digestive health. Dropshipping supplements allow customers a wide range of options, making them a highly profitable evergreen product.
Skincare Products
Skincare is a growing market, with people of all ages looking for ways to improve the appearance of their skin. From face creams to acne treatments, a wide range of skincare products can be drop shipped, making it a highly profitable evergreen product. Men and women increasingly turn to skincare products to maintain their skin's health and appearance.
Household Essentials
Essential household items such as towels, bedding, and kitchenware are always in demand as they need to be replenished regularly. Dropshipping these essentials allows for a steady stream of sales and can be a profitable evergreen product. Every house needs these items, and people always look for ways to upgrade or update their homes.
Pet Products
As pet ownership continues to rise, so makes the demand for pet supplies. This includes items such as pet toys, food, and grooming products. Dropshipping pet supplies can be profitable, as it appeals to a large and growing market. Pet owners are often willing to spend more on their pets, making pet supplies a great evergreen product for dropshipping businesses.
Office Supplies
Essential office supplies such as pens, paper, and folders are always in demand, making it a profitable evergreen product to dropship. Additionally, with more people working from home, the demand for office supplies has risen, making it an even more attractive option. Offices and home offices will always need basic supplies, making this a highly profitable evergreen product.
Luggage and Travel
Exploring the evergreen luggage and travel goods market could be very lucrative. With borders now open to international travelers, why not create your own brand shop featuring one product? You can offer stylish suitcases, cozy neck pillows, sumptuous blankets, chic laptop bags, plus many more items that any traveler needs! Not only will this provide you with an excellent income opportunity, but it is also looking after the comfort of people taking on remote work from different places around the world.
Wedding Products
Showing support on a bride's wedding day is an unmistakable sign of love and devotion, which is why many bridesmaids, mothers, or other female relatives give small tokens of appreciation. From sprucing up the decor to adding meaningful touches in thoughtful places – these wedding items are always highly sought-after and have a significant market size! Whether you own your online store or plan to open one soon – selling quality products tailored explicitly for weddings can be highly beneficial for business growth. These wedding items can range from personalized photo frames to cravats, flowers, and hats.
Sports Equipment
Sports equipment has a growing market, making it an evergreen product for dropshipping businesses. Popular items include golf clubs, basketballs, soccer balls, tennis rackets, and other sports gear that can appeal to various customers. The market base continually expands, making it a profitable evergreen product for an online business.
Gardening Supplies
As people become more interested in gardening and caring for their gardens, the demand for gardening supplies has increased. This includes planters, soil, fertilizer, tools, and other garden essentials. Garden supplies are an evergreen product in high demand and can be an excellent choice for dropshipping businesses.
Mobile Accessories
Mobile accessories such as phone cases, screen protectors, and chargers are popular and profitable evergreen products to dropship. With the increasing popularity of smartphones, the demand for mobile accessories is expected to remain high in 2023. Dropshipping these accessories allow for a wide range of custom options and can be lucrative for businesses. It's essential to stay up-to-date with the latest smartphone models and their corresponding accessories to offer customers the most relevant and in-demand products.
Watches and Jewelry
Watches continue to be a popular and profitable evergreen product to dropship. Customers have many options, from fashion watches to luxury timepieces. Jewelry is another evergreen product that is popular and profitable to dropship. Customers have a wide range of options, from fashion jewelry to fine jewelry. Additionally, offering personalized jewelry such as monogrammed necklaces, personalized silver jewelry, or custom bracelets can be a unique and profitable offering for customers.
Car Accessories
The automobile industry is one of the world's biggest and most profitable markets. Dropshipping car accessories such as seat covers, dash cams, phone holders, and other car items can boost profits and appeal to a wide range of customers. This evergreen product can bring in consistent sales throughout the year.
Camping Gear
Wherever and whenever you look, campers will always be found. People love to explore the unknown, especially during the off-season or peak season; that's part of why camping is so popular! When deciding to dropship camping gear, finding your target audience can become tricky – which is precisely why discovering an effective way to reach them and showcase your product becomes paramount. Fortunately for you, compared to other evergreen niche markets such as women's clothing or cell phone cases, far fewer dropshippers sell camping gear – meaning less competition!
Home Security IP Camera
Security cameras have dependably been popular. They are among the most popular and evergreen products for dropshipping business in 2023. Home security IP cameras can help to keep an eye on your home from any remote place. They come with motion detectors, intelligent alerts, night vision mode, two-way audio, etc., making them more attractive to customers looking to secure their homes.
Baby Products
Babies are born every day all over the world, just like weddings! And parents are always on the lookout for baby products that are safe and easy to use. They love to adorn their babies in charming apparel. They crave buying an array of nontoxic kid toys and all the necessities like baby wipes, backpacks, and a playpen needed to take complete care of their little ones. With the right product assortment, you can gain profits from the evergreen baby products market.
How To Search For Evergreen Products For Your Ecommerce Business?
When looking for evergreen products to dropship, it is essential to research and finds popular items, widely accepted and always in demand. To search for products in evergreen niches to dropship, you can use a combination of the following methods:
Check Reddit and Quora
Join different communities to check what people are interested in and want to buy. Reddit and Quora are two popular platforms for this, as people often post questions about the latest trends and products they're looking for. This can give you insight into the products in demand and the potential to capitalize on them.
Research Competitors
Researching your competitors is always a good idea when starting or expanding a business. This can give you insight into which products are popular and in demand, allowing you to determine which items may be suitable for your dropshipping business.
Investigate Online Trends
Keeping up with online trends is vital to staying ahead of the competition. Checking popular websites such as Pinterest and Instagram allows you to stay informed about current trends and find products that appeal to customers. Additionally, researching keywords on search engines can give you insight into what people are looking for and which products they're interested in.
Amazon and AliExpress Trending Products
Checking trending products on Amazon and AliExpress can give insight into what people are purchasing, allowing you to determine if those items would suit your dropshipping business. You can also use these platforms to research the average price of certain products, compare prices with other suppliers, and determine which items have tremendous potential for success.
Frequently Asked Questions
Why are evergreen products essential for dropshipping?
Evergreen products are essential for dropshipping because they provide a stable and consistent source of revenue. By selling products that are in high demand, businesses can reduce the risk of inventory shortages or slow sales periods.
Which products to stay away from?
Products that require much maintenance must be updated frequently or have a short shelf life should generally be avoided when dropshipping. Additionally, products with low perceived value, such as generic items or commodities, may be better for a dropshipping business.
What are the attributes of the best-selling ecommerce items?
The best-selling ecommerce items typically have a broad appeal and high perceived value and are always in demand. Additionally, they should be quickly shipped and have low shipping costs. Lastly, the products should be accessible to the market and stand out from competitors.
Is it necessary to sell only evergreen products for a successful dropshipping business?
It is optional only to sell evergreen products for a successful dropshipping business. However, offering a mix of evergreen products can help ensure a stable and consistent source of revenue while also catering to changing customer needs and preferences.
Bottom Line
Evergreen products are a great way to ensure consistent sales and profits for dropshipping businesses. These items are always in demand, have a broad appeal, and can be quickly shipped with low shipping costs. When choosing products to dropship, it is essential to research the market and determine which items will be most successful for your business.
Additionally, many evergreen niches can be tapped into, such as skin care products, household essentials, pet supplies, and office supplies. By diversifying your product mix to include evergreen items and trending products, you can ensure your dropshipping business is successful in 2023.