What if you could easily target potential customers based on their demographics, interests, and behavior? It would make it easier than ever to optimize your advertising to get in front of people who are most likely to purchase from you, saving you time and money. Luckily, you can do all of this with Facebook Ads for ecommerce. It is one of the most powerful tools you can use to grow your business so if you're not using Facebook Ads already, you're missing out!
Whether you're just starting out or looking to take your sales to the next level, Facebook Ads are an effective form of online advertising that allows businesses to target specific audiences with their marketing messages. Facebook Ads can be used to promote a business's website, products, and services to Facebook users who match the advertiser's target criteria. So if you're an ecommerce store owner looking to reach more customers and grow your sales, you're going to want to keep reading. In this article, we're sharing the top 10 reasons to use Facebook Ads for your business and some tips for successful Facebook ads.
Why Use Facebook Ads?
We've all heard of Facebook and most of the people we know are on the social media platform daily sharing all about their lives. But did you know that Facebook Ads are one of the most powerful tools available to ecommerce store owners today? Here are a couple of major reasons why you should advertise your ecommerce store with Facebook ads.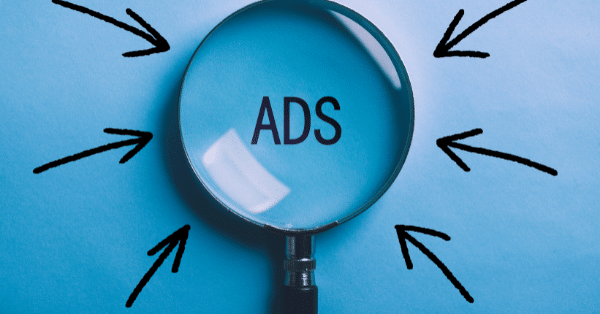 Facebook has an engaged user base
Did you know that there are over 2.9 billion Facebook users as of the beginning of 2022? This is one of the biggest reasons that Facebook is a powerful platform for reaching new customers and growing your sales. It's an online space that people check daily and spend a lot of their time browsing. It's a habit that people have built over the years to keep in touch with friends meaning anyone advertising on Facebook has access to getting their store and products in front of billions of users.
Additionally, let's not forget that Facebook also owns Instagram, another huge social media platform with over one billion active users. When you think about the sheer volume of people using the platforms, it's a no-brainer to use Facebook ads for ecommerce stores.
Target customers by demographic, interests, and behaviors
Like it or not, Facebook has a lot of data on users, which they've collected over the years. Facebook knows more than you'd think about people from places people are visiting, where they're shopping, what they're buying, links they're clicking on, and more because people are sharing this information daily. Facebook then allows businesses who use Facebook Ads to access this data to target ads more effectively. This data is incredibly valuable to businesses because it allows them to target specific audiences with their marketing giving your business a better chance of reaching your ideal customer.
Generate brand recognition and connect with customers
Most businesses are on Facebook to connect with customers and fans via social media. Since people are already spending their time on this social media platform, it makes sense to ensure that your brand is regularly putting out content and interacting with potential customers.
When you're advertising with Facebook Ads, you have the opportunity to connect with people on a deeper level than with typical ads. When you advertise your ecommerce store with Facebook ads, it's posted from your brand page, so anyone interested may click on the product being advertised, or they may even click on your brand's page to learn more. This exposes more people to your brand and gives you the opportunity to build lasting relationships with customers. Facebook even allows users to leave feedback on ads and pages, which can give your business a good indication of how people are responding to your Facebook marketing efforts.
10 Reasons Why You Should Use Facebook Ads For Your Ecommerce Store
If you're looking to grow your ecommerce store and reach more customers, Facebook Ads may be the perfect solution. Here are 10 reasons why you should use Facebook Ads for your ecommerce store:
Market products
The goal of any business is to get people to buy your products. With Facebook Ads, you will be able to market your products to billions of users on the platform. Not only that, but as we've mentioned, you can market your products to people who are more likely to buy based on their demographics, behaviors, interests, location, and more.
As an ecommerce store, getting your products in front of more people is key to generating more sales and profit, and when you advertise your ecommerce store with Facebook ads, you have access to an advanced platform that helps you create effective ads and get them in front of the right people.
Reach your target market
Facebook collects a lot of data from its users such as the types of actions they take, their location, what ads or posts they pay attention to, and more. That means that Facebook knows its user base extremely well and can put those users under specific categories based on factors like age, location, interests, language, behaviors, etc.
If you're new to ads, it may be easy to overlook how beneficial it is to be able to target a specific audience. Rather than paying to have your ad shown to any random Facebook user, with Facebook ads, you can target very specific users. That means that if you know what types of people are more likely to buy your products, you can set up your ads to target those people. Just as importantly, you're able to leave out the people who are least likely to buy your products. This makes it so that your ads are more effective, and you're not wasting money paying for ads to be shown to people who are likely to buy anything from your store.
Target cold and warm audiences
One of the ways that you can target your audiences when you use Facebook ads for ecommerce is by separating warm and cold audiences. If you're not familiar with the terms here are the basic definitions:
Cold audience: people who have not heard of or interacted with your brand, products, or social media accounts
Warm audience: people who have seen your ads or interacted with your brand, product, or social media accounts.
With Facebook ads, you're able to easily target your ads to either warm or cold audiences and create ads specifically tailored to one or both. Because you would market to someone who already knows your brand and products much differently from someone who still needs to be introduced to your brand or products, this can give you a huge advantage and make your ads more successful.
Retargeting
Have you heard of retargeting? It's one of the most effective Facebook marketing strategies, and it's a key reason why Facebook Ads can be so successful.
When you create Facebook ads for your warm audience (the people who already know of and have interacted with your products, brand, etc), this is called retargeting. Facebook tracks these types of interactions which allows retargeting of people who have already engaged with your business.
What are some of the things that Facebook tracks that you can use to retarget potential customers?
website visit time
customers who have added items to cart
people who have gone to the checkout page
product reviews
newsletter sign ups
purchases
One thing to keep in mind is that to track all of this you will need to make sure you have the Facebook Pixel installed on your website. In fact, that's the first thing you should do. This way, you can start collecting that data for when you're ready to start your ads. Even if you're not quite ready to start with Facebook ads at the moment, go install the Facebook Pixel because the sooner you do, the more valuable data you'll have to work with when you're ready.
Product reviews
Positive product reviews can sell your products to people who are unsure of their purchase or those who heavily rely on user reviews before making any purchases. Why? Because they show social proof, and happy customers, and it all comes from someone who has already spent their money on the product. In fact, product reviews can increase conversion rates and are usually more effective than most types of marketing that come directly from the business. Users tend to trust other users and this is something that Facebook ads can help you with.
The problem is, getting product reviews isn't always easy. Not everyone thinks to leave a review or wants to take the time to do so after purchasing from a business. Chances are most customers won't do it, and it's not because they didn't enjoy the product. It's simply because they're not reminded to do so.
One thing people overlook when it comes to Facebook ads for ecommerce is using them to retarget customers who have already made a purchase and reminding them to leave a product review. This simple reminder will usually increase the number of people who leave reviews significantly. You can even customize the ad and provide some incentive by giving them a discount code as a thank you. This can make people even more willing to leave a review because they feel appreciated. This is an effective, and affordable, strategy to get more product reviews and likely increase your sales!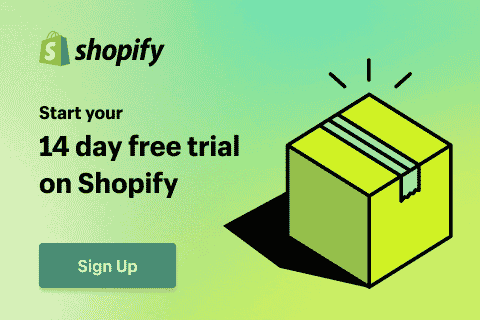 Facebook's Algorithm
As you probably gathered, Facebook has become one of the most powerful companies in the world. Along with all of the data they are able to collect about billions of users, they have also been developing a robust artificial intelligence system for Facebook Ads. This system is able to do things like predict which users will take certain actions. This is beneficial to you because you can easily target your ads to people who will take the actions you want them to. This is, of course, beneficial to Facebook because the more successful your ads are, the more money you'll spend on ads. It's a win-win and it works really well.
But how does this work?
When you set up your Facebook ads for ecommerce, you can select from different types of options based on what you are hoping to achieve. If you want more traffic, you can select "Traffic" and Facebook will target those who are most likely to click. If you want engagement on your ad or post, you can click "Engagement" and Facebook will target those who are likely to engage.
There are plenty of other types of actions that you can target, such as:
App installs
Video views
Lead generation
Messages
Conversions
Catalog Sales
Store Traffic
These types of things would be hard to target without Facebook's machine learning and AI system and when you advertise your ecommerce store with Facebook ads you get access to these powerful tools to help build successful campaigns.
Lookalike Audiences
Have you heard of lookalike audiences? This is a powerful feature when it comes to Facebook ads for ecommerce. With lookalike audiences, Facebook can take a look at an audience you select and then create new audiences that behave similarly.
For example, if you provide Facebook with an audience of people who have purchased from your ecommerce store, Facebook can then look at that list and generate a whole new audience of people who behave similarly. This is a great way to target an audience that has a good chance of converting without making generalized guesses about what type of audience to target. As long as you can give Facebook an audience to replicate, they will do all the work in finding a similar audience for you to target in your next set of Facebook ads.
Test ads and optimize
As with all things in business, it's always a good idea to be optimizing whenever and whenever you can. Luckily, Facebook ads make this extremely easy. When you go into the Facebook ads platform to create an ad, you have an option to test different ad variations. That means you can test out different content like varying text and headline options, and Facebook will automatically test all the combinations on your behalf. Over time, Facebook ads will see which combinations are performing best and gradually optimize your ads so only the best performing ads are being used.
With many things in business, optimizing like this is something you usually have to do manually and becomes very complicated and time-consuming. However, when you advertise your ecommerce store with Facebook ads, you get to use tools that automate this for you!
Real time ad campaign tracking
Another great benefit to Facebook ads for ecommerce is that you get access to real-time ad campaign tracking. This means when something happens in your Facebook ad, you will be able to see it in your Facebook ads dashboard almost immediately. Why is this important? Because you're spending money on ads, keeping an eye on how they're performing is crucial. If something isn't working right, you need to be able to fix it quickly, or else you're just wasting money. Alternatively, if something is working really well and converting at a high rate, you want to be able to put more money into that ad.
A few things you can track in real-time in your Facebook ads dashboard:
Reach
Impressions
Cost per result
Amount spend
Click-through rate (CTR)
Cost per click (CPC)
Cost per purchase
The ability to track all of these metrics will ensure that you're on top of which ads are performing well and which aren't, so that you can ensure you're putting money behind profitable ads and constantly optimizing your Facebook ads strategy.
Advertise on multiple platforms
With Facebook ads, you don't just have the option to advertise on Facebook. Is your audience more active on Instagram? Great! Because Facebook owns Instagram, you can also set up Instagram ads within the Facebook ads platform. Adding ads to Instagram feeds, stories, and more is made easy with Facebook ads, and this means you can manage ads on both platforms in one space.
Additionally, you can place your ads on the Audience Network and in Messenger. These are less commonly used but available and could be beneficial depending on your business and target audience.
Tips For Successful Facebook Ads
Now that you're aware of all of the different reasons that you should advertise your ecommerce store with Facebook ads, it's time to take action. Before you do so, here are some tips for successful Facebook ads.
Get inspiration from the Facebook Ads Library
Did you know that you can see the ads that other businesses are putting out on Facebook? In fact, you can use the Facebook Ads Library to see what kind of ads your competition is running on Facebook to help you with inspiration for your own ads. With the Facebook Ads Library, you can search by brand or company to find current ads being run to promote their products. This can be a great starting point for brainstorming your own Facebook ads for ecommerce.
Be authentic to your brand
Sometimes, especially if you're new to writing ads, it can be hard to figure out your tone of voice. Most people start off very professional sounding and kind of salesy, but is that your brand's tone of voice? Consider the other types of media and content you put out for your brand on social media, in your emails, in your website copy, etc. If your brand is corporate, fun, witty, sarcastic, etc., make sure that this reflects in your ads as well. People are more likely to interact with your ads and want to learn more about your brand and products if you come across authentically.
Try out different ad types
When you think of Facebook Ads, you may just think of a photo with some text. That seems to be the most popular type of ad. However, it's always smart to test out different ad types when you advertise your ecommerce store with Facebook ads. Videos are a great way to capture someone's attention and tell a story. Trying out different videos, images, and ad types to test which work best for your audience will allow you to optimize and put your money behind what's working well.
Images of people perform best
Think of what people usually see when scrolling on Facebook. Most people see lots of photos of other people. Their friends, their family, maybe some videos of people they follow. Rather than posting videos that only feature your product, it's much more engaging to use photos and videos of someone using or benefiting from your product. These tend to capture people's attention better and look more genuine than a simple product photo.
Be selective about campaign objectives
Which metrics matter most for your business? Consider this before you start your first ad. It can be easy to go in and just select a campaign objective randomly, but it's smart to really put some thought into this before jumping in. Are you looking to increase brand awareness? Or do you simply want more traffic to your website? Taking a deep dive into this and considering what will be most impactful to your business can help you create a stronger ad campaign.
Try out ads on multiple platforms
As mentioned, Facebook Ads don't only cover Facebook. Although Facebook is a wildly popular platform and Facebook ads can be effective, it's not the only platform you should consider. Facebook Ads also cover Instagram, Messenger, and the Audience Network. These are all platforms with a lot of users that can help you reach your target audience.
Consider click to messenger ads
One less commonly used type of Facebook ad is click-to-Messenger ads. This isn't because they don't perform well, but more because a lot of businesses aren't sure how to use them. When you run Facebook ads with Messenger placement, you can create automations that your customer can interact with such as answering common questions and encouraging them to place an order. Playing around with this type of ad can be highly beneficial because it really engages potential customers.
Conclusion
Facebook Ads for ecommerce can be extremely beneficial for your businesses if done correctly. Whether you're a beginner or have created Facebook ad campaigns in the past, there are so many ways to use Facebook ads to market your business and grow your sales. By following some of the tips above and putting some thought into your ad strategy, you can create Facebook ads that will help increase traffic to your website, create brand awareness, and generate more sales.