Dropshipping is a business model in which ecommerce entrepreneurs sell products without having to carry any inventory. They partner with a dropshipping supplier who ships products directly to the customer on their behalf.
Although dropshipping is legal, there are some restrictions you should know about. For example, whether dropshipping using Shopify or using a marketplace like Amazon or eBay, there are still some limitations you must be aware of. Furthermore, You'll need to take all the legal precautions and pay taxes accordingly to avoid issues with your government.
You could get sued if you don't comply with the dropshipping laws. So it's important to know the dropshipping laws and how to avoid getting sued.
Disclaimer: Although we have plenty of experience dropshipping, this article or any information provided. Does not constitute legal advice. Please make sure to contact your legal professionals for laws pertaining to dropshipping or related business practices.
Is Dropshipping legal?
It's important that we make it clear from the start: dropshipping is legal.
Is it legal to dropship in the United States?
Yes, dropshipping is legal in the US.
Is dropshipping legal in Canada?
Dropshipping is legal in Canada.
Is dropshipping legal in Australia?
Yes! Dropshipping is legal in Australia as well.
Before you begin dropshipping, you should be aware of some concerns, such as being fooled by fishy suppliers who may be illegally exploiting other companies' intellectual property (e.g., copyrighted logos or trademarks).
Legal considerations for your dropshipping business
Avoid skipping legal obligations when running an online store. If you ignore this initial step, it will end up in legal and court costs. In some cases, it could even hurt your business. To help you out, we've compiled a list of common legal questions and concerns. Remember that this is not exhaustive; always consult with an experienced attorney before making any decisions. Ready to get started? Let's take the plunge!
Do I need a business license to start a dropshipping business?
Although drop shipping is a legal business, you don't have to obtain a business license to start an online store. Dropshipping companies are frequently formed without a business license, especially among new startups.
However, just because obtaining one isn't necessary doesn't imply that you shouldn't consider it. You'll be taken more seriously and avoid legal implications if you obtain a business license if your country or state.
Trademark and Copyright Infringement
The most overlooked part of dropshipping is selling copyrighted or trademarked products. This is due to the fact that most of the goods sold by drop shippers are sold without the proper licensing, causing intellectual property infringements. Ensure you understand any intellectual property laws and follow ethical business practices.
It's also recommended that you only work with the dropshipping suppliers you trust to avoid any legal issues. To find vendors that sell copyright-free products, use a wholesale directory. Even though you're not the one producing these types of products, you can get sued for selling them if you're not careful.
Get Business Insurance for your Ecommerce Business
Registering your company is an effective way to reduce your company's financial and legal risk. Getting a business license can reduce your personal liability if you are unable to deal appropriately. Although licenses can also boost your reputation in the marketplace for ecommerce, getting business insurance is recommended as an added level of protection.
Business insurance can protect you from legal risks and help with legal fees and court costs. You'll also want to ensure that the business insurance company you choose offers product liability insurance.
Pay taxes for your dropshipping business
The tax implications across these different jurisdictions can vary wildly, and compliance is essential if you're to prosper as a legitimate business. There are many taxes to consider, such as sales tax, income tax, and employment taxes.
If you don't comply with your tax obligations, it could result in costly fines and penalties that could put an end to your business. We've talked about how knowing how to take advantage of tax deductions can help increase profits, but if you're not sure where to start, seek out help from a professional tax attorney.
After you've obtained your business license, you'll also want to apply for an EIN or Employer Identification Number. The government utilizes this number to monitor your company for tax purposes. If you're using an ecommerce platform like Shopify, you'll want to ensure taxes are automatically calculated with each order.
To avoid being audited and paying taxes on your sales, invest in eCommerce software that can calculate shipping and sales taxes for you. This will save you time and money in the long run.
Do I need to form a business entity?
When establishing a dropshipping business, keeping a minimum amount of legal liability is imperative. Forming a legal entity such as an LLC or Corporation will help protect your personal assets and limit liability if any legal issues arise.
We recommend you decide on an organization with the assistance of a tax specialist and a company such as COMPANY to help create your legal business entity.
Affiliate Disclaimers
If you plan on having affiliates or influences promote your products, you'll want to make sure you have Affiliate agreements and affiliate disclosures in place. Affiliate Disclosures are legal agreements between an ecommerce website and their affiliates.
For example, Amazon affiliates receive commissions when customers either click on an affiliate link or make a purchase from Amazon's website. T
These affiliate links are usually placed in blogs and video descriptions on youtube, TikTok, and similar social media channels. Any links that might provide a financial benefit, such as any monetary payments received, must be disclosed by you to the federal government.
Health & Safety Disclaimer
Several legal issues may develop if you sell any health or beauty items. These goods are required to meet the highest consumer expectations. Therefore eCommerce sites have the right to ensure that they appear correctly.
If you're promoting or selling products in this category, you'll need to figure out how to use health warnings in your marketing plan. These disclaimers usually inform the public that the FDA has not evaluated the product or supplement. Furthermore, it can't take the place of medical care and advice if a person is suffering from a medical problem.
Is Dropshipping Legit?
Dropshipping is a completely legitimate business model. The main reason dropshipping legitimacy is questioned is that bad actors have tried to take advantage of consumers by selling poor quality goods and low priced goods at higher prices. This has caused the dropshipping industry to suffer a bad reputation over the last 12 years. This leads many to ask, "Is dropshipping a scam?"
To avoid having issues with asking, "is dropshipping legit?" make sure to do the following :
Create a Brand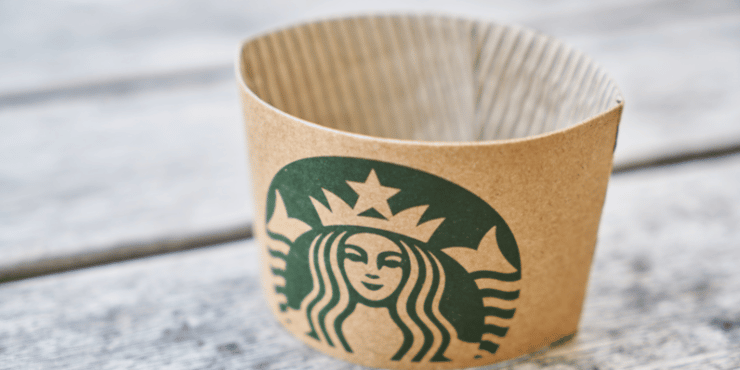 One of the best ways to start a legitimate dropshipping store is to focus on creating a brand. Too many ecommerce stores simply resell the same unbranded products. Customers notice this and shy away from these online stores.
The first step to starting your own online store is to use the best website builder for dropshipping. The next crucial step is ensuring your site has a branded logo and finding a dropshipping supplier that will add your branded logo to your dropshipping products. Even if you don't create the products you sell, you still want your customers to connect your business with them.
Choose the best ecommerce platform for dropshipping
To run a successful dropshipping store, the first and most essential step is choosing which ecommerce platform to create your dropshipping store on. You must also look for dropshipping solutions features and some basic characteristics that all eCommerce platforms must have to ensure a smooth operation and earn a reasonable profit.
A platform like Shopify offers a payment gateway, automated tax collection, dropshipping apps, supplier integrations, and more.
Create a Return and Shipping Policy
Not having an easy-to-find shipping or refund policy is one of the biggest turnoffs for online shoppers. If companies lack transparency, it becomes more challenging to earn customers' trust, and you risk damaging your brand.
Because some dropshippers have exhibited shady behavior in the past, customers are now weary of doing business with them. Therefore, dropshippers need to have ironclad shipping policies. Setting up your shipping and refund policy will help boost your customer service for dropshipping.
Use honest and transparent marketing
Dropshipping companies that don't employ an effective ecommerce marketing strategy are usually destined to fail. Be truthful about your products and sell your brand in an easily-digestible way.
While it might be tempting to use deceptive subject lines or misleading language in your dropshipping ads to turn a profit, doing so quickly will damage your brand image and lead to unhappy customers in the long run. Unfortunately, this is a common issue that plagues dropshippers and has forced many of them to close their businesses.
Find and use the best dropshipping suppliers
It's essential you know how to find reliable suppliers. Finding the best dropshipping suppliers is vital to running a profitable dropshipping business. With drop shipping, you almost never touch or see the actual product, so you want to make sure you find and use reputable suppliers for your dropshipping products.
We suggest looking for suppliers directly or utilizing wholesale suppliers, despite the fact that low-cost sources may be readily located on an internet marketplace. You're more likely to find high quality wholesale products to sell and, as a result, have fewer returns and customer service issues.
Finding reliable suppliers is key to scaling your dropshipping business and how to make money dropshipping.
Amazon dropshipping requirements
Amazon dropshipping can be an extremely lucrative business venture. You can reach a much more focused audience as people go onto Amazon with the intent to purchase something. Yet, if you want to maintain your status as a platform merchant, you must follow their guidelines strictly.
Is dropshipping legal on Amazon?
Yes, dropshipping is perfectly legal on Amazon, but you can get suspended anytime if you don't abide by their rules.
Amazon Drop Shipping Policy
Drop shipping, is a retail fulfillment method where you allow a third party supplier to fulfill orders on your behalf, is only allowed if the customer knows you are the seller. If not, this policy violation may result in a restriction of your ability to sell on Amazon.
If you are intent on dropshipping on amazon, you must follow the strict policies below:
Write into your agreement with the supplier that they will only identify you as the seller of your products on all packing slips, invoices, external packaging, and other information included or provided in connection with the product. Have an agreement with your supplier that they will identify you (and no one else) As a seller of your products on all packing slips, invoices, external packaging, and other information included or provided in connection with the products
Remove any packing slips, invoices, external packaging, or additional information identifying a third-party drop shipper before shipping the order
Be held accountable for accepting and processing customer returns of any products you sell
Follow all other terms of your seller agreement and applicable Amazon regulations.
Dropshipping risks to Consider
A key advantage of dropshipping is that it requires little up-front investment, which makes it appealing to entrepreneurs with limited capital. However, this dropshipping business model also has a number of unique challenges.
As markets become more saturated year over year, the costs of products and advertising also continue to increase. With sellers' profit margins being squeezed as a result.
Below are some key risks to consider before starting a dropshipping business.
Low Profit Margins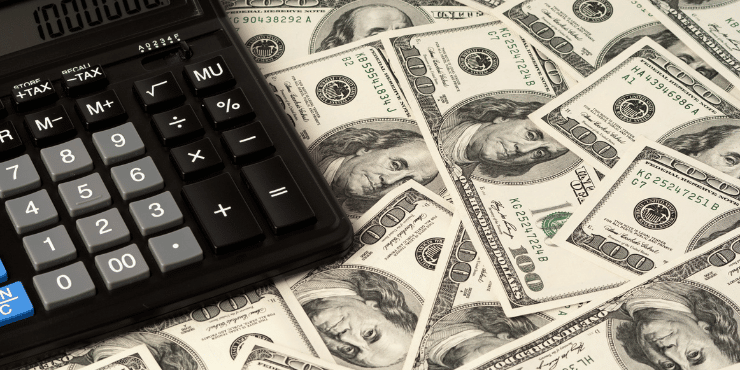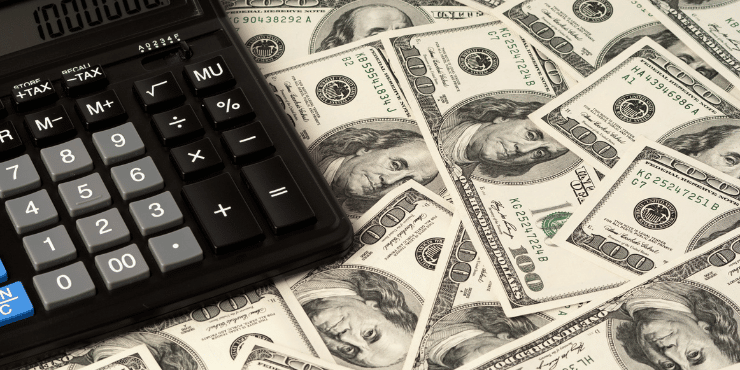 One of the biggest issues that plagues most dropshippers is low profit margins. With the average profit margin for dropshipping being around 15 to 20 percent, it's no wonder why many online stores never last. Those business owners who succeed are usually those with more experience and more control of their overhead expenses.
By having various suppliers who sell the same products, you can compare prices and select whichever supplier offers the best deal at any given time. Advertisement costs are continually rising, so the best thing you can do is be aware of your cost per conversion.
High Competition
There's no doubt that dropshipping is a competitive business. With relatively low barriers to entry, anyone can start a dropshipping business with just a few clicks.
This abundance of competition can make it difficult to stand out from the crowd, but it's not impossible. There are a few things you can do to set yourself apart from the competition:
1. Offer lower prices
2. Offer faster shipping
3. Package your products differently
4. Sell branded products
5. Create a unique store design
You can make your ecommerce store stand out from the competition by offering lower prices, faster shipping, or a unique product offering.
Quality Control Issues
As an online store owner, it is important to be aware of quality control issues that may arise with your products. This is especially true if you are sourcing from overseas suppliers. There are a few key things to keep in mind when it comes to quality control:
First, ensure you know what materials and components are used in your product. This will allow you to identify any potential issues that could arise from using inferior or recycled materials.
Second, ask your supplier about their quality control procedures. Find out how they test products and what kind of standards they have in place.
Finally, keep an eye on your own stock. Regularly check products for defects and return anything that does not meet your standards.
By following these simple tips, you can help ensure that your products are of the highest quality.
Shipping times and costs
Regarding shipping, one of the most important things to consider is the cost. You want to ensure that you are not overcharging your customers, but you also need to make enough to cover the shipping cost. In addition, many suppliers will cover the shipping cost in their selling price, so shoppers don't have to worry about hidden fees.
It is suggested that once you believe your business is ready, you should find a dropshipping agent. They will help source different shipping methods and other things quickly and affordably.
Ensure that your shipping policy is very clear and that you use a tracking application on your online store. This will cut down on the complaints you receive and avoid any chargebacks.
Handling Returns
On average, 10 to 20% of ecommerce purchases are returned. Returns may be due to a poor quality product, incorrect size, or even buyer's remorse.
Return policies allow businesses to protect their brand image while potentially converting shoppers into repeat customers—as long as they are handled correctly.
A refund policy must be clear and water-tight, adhering to local online retail laws. What you include in your policy might not be legally binding otherwise.
Fraud and Scammers
When you're running an ecommerce business, you need to be on the lookout for fraud and scams at all times. Unfortunately, scammers and frauds are usually only detected once the crime has occurred.
The most secure way to protect yourself and your business are by only dealing with other businesses through secure ecommerce platforms. In addition, it likely is if a deal sounds too good to be true.
Inventory Shortage
If your supplier runs out of products or there is any supply chain issue, it can be a major headache. Not only will you have to find another supplier, but they could charge more, which could result in a loss. To avoid this problem, ask your supplier in advance about their typical inventory levels and how quickly they can fill an order if they run out of stock.
You can also minimize the danger of running out of supply by having a fallback provider on hand in case one supplier goes out of business. Remember, the supply chain includes many working parts, so it's always good to have alternative suppliers for your products.
Payment Gateways
Many different payment gateway providers are available, and each has its way of handling international payments. It's essential to do your research and choose a provider that will work well for your specific needs. Some gateways may have higher fees for international transactions, while others may hold funds when chargebacks occur. Finding a balance that works for you and your business is important.
When it comes to international payments, always be sure to compare exchange rates and fees before choosing a payment gateway. This can help you save a lot of money in the long run. Remember, profit margins are already low, so every little bit counts!
Tax purposes
Taxes have a similar perspective to business licensing. Depending on the geographical location, the difference may be slight for businesses in a jurisdiction other than one country. Nonetheless, this remains a key factor that can help you legitimize your company and have the recognition of your customer as well as your country.
Some tax considerations include sales tax on goods or income tax on earnings. As this component of the e-commerce world has changed, you can always consult an e-commerce tax expert.
Conclusion : Is Dropshipping Legal ?
Dropshipping is a business model in which online retail stores sell products without having to carry any inventory. Instead, when a dropshipping store receives an order from a customer, they simply contact the supplier, who will then ship the products directly to the customer's door. Dropshipping is legal in most countries, but there are a few things to keep in mind if you want to start a dropshipping business.
First and foremost, it's important to find suppliers that you can trust. There are many scams and middlemen out there, so doing your research is essential. Once you've found reputable suppliers, make sure to set clear expectations with them regarding shipping times and costs. You should also have a clear returns policy in place to protect your online business. Additionally, it's important to be aware of potential fraud and scams and to only conduct business through secure platforms.
Finally, keep in mind that inventory shortages can occur, so it's always good to have a fallback supplier on hand. When it comes to international payments, compare exchange rates and fees before choosing a payment gateway. Dropshipping can be a great way to start an online business, but it's important to be prepared for anything that might come up.