Print-on-demand enterprises are thriving thanks to consumer demand. Everyone wants unique and 'limited stock' items for themselves; hence all POD companies offer custom-made products.
Printify and Printful are two print-on-demand companies that have been in the dropshipping business for around a decade. They've made a name for themselves and are the top choices for most people wanting to start a POD business.
Both sites are at the top of the game, be it the fantastic customization and designing tools that Printful offers or a wide variety of products available on Printify. But, when it comes to who's the better choice, there's some confusion.
When you start a print-on-demand dropshipping store, you might be asking yourself "Printify vs Printful". There are a lot of POD services in the market ranging from basic and affordable to expert-level ones.
Some people love Printify's cheaper pricing, while others enjoy Printful's fast delivery services. We have rounded down their features in different avenues to decide which one's better. So, buckle up and put on your reading glasses to learn more about these top-tier POD services.
What is print on demand and how does POD work?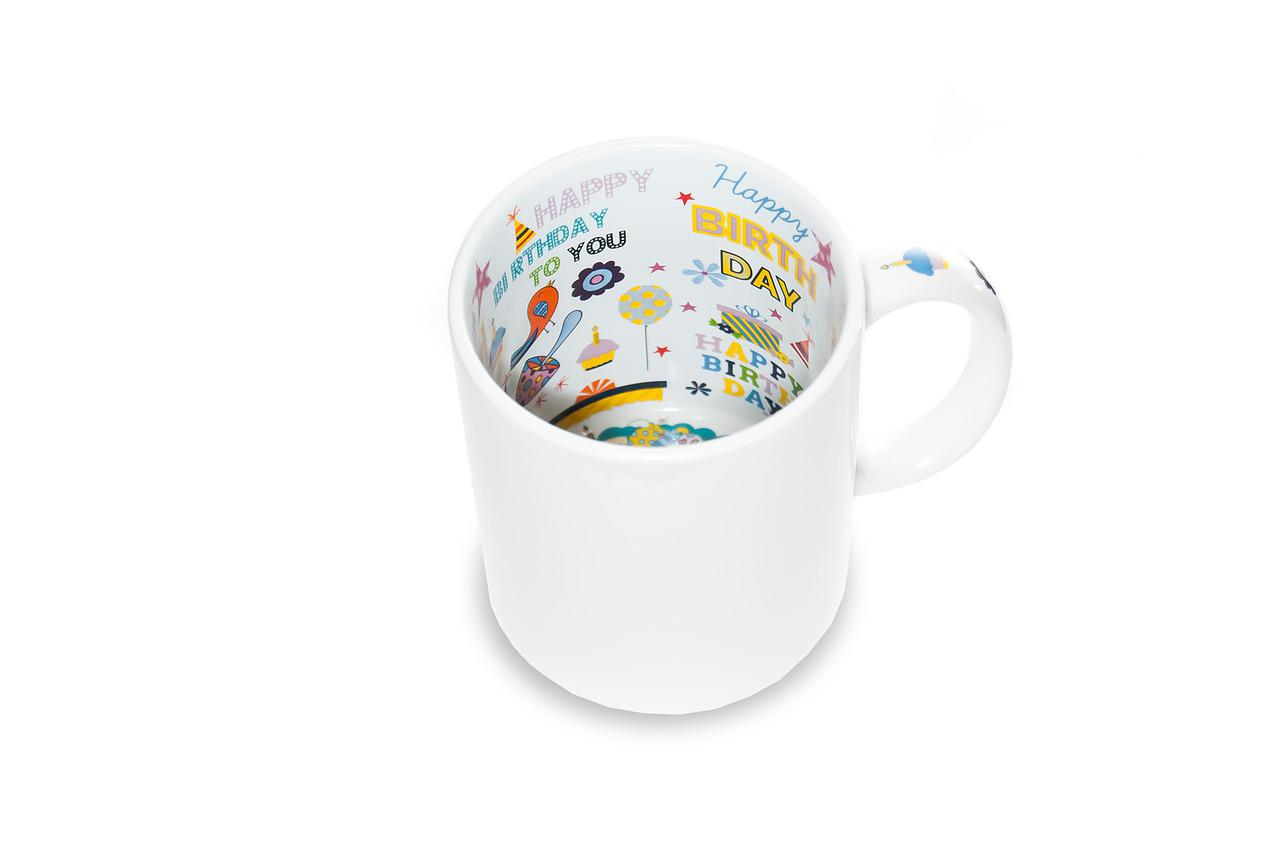 As the name suggests, print on demand means the seller partners with online services like Printify or Printful to make custom-designed products. Platforms usually offer printing services, printing warehouses, and an online presence.
Users can then get printed products made under their name, also called white labeling. In addition, almost every apparel item and accessory can be customized. Here's a list of popular customizable items:
Hats
Caps
T-shirts
Tote bags
Leggings
Hoodies
Pillows
Curtains and the list goes on.
The P.O.D selling model is similar to drop shipping as it allows the users to sell products without inventories or buying them beforehand. This way, new startups can test the waters without suffering huge losses.
The fulfillment of orders is done by the manufacturer, including the production and shipping. While the seller just uploads and sells the items online. If you have a decent social media following or know the right online marketing tactics, starting an online store can help.
Printful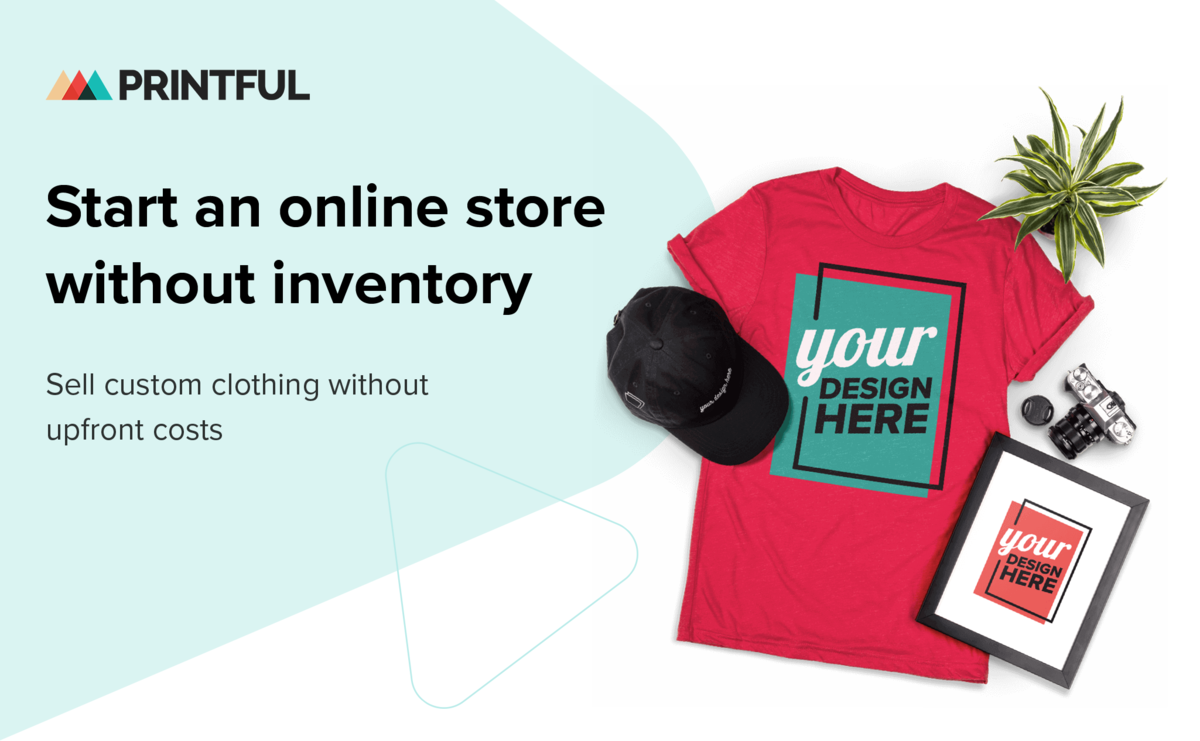 Printful is a print-on-demand company that stores manufactured products too. It is considered one of the best POD services and has more than 200,000 customers worldwide. They manufacture and ship the products themselves rather than partnering with third parties.
Printful is an easy-to-use and reliable platform for all e-commerce businesses. Users can browse the products and select the ones that best fit their needs. The most popular items that Printify sells are print-on-demand shirts.
With production houses in different regions, including the USA and Europe, Printful delivers customer orders on time.
To start, a user needs to make an account on Printify, which is an easy process. Open the Printful website and enter your email/password to create one. You can then start creating your unique items.
Printful Best Sellers
Here's the list of top selling products on Printful:
Clothing items like T-shirts, hoodies, and leggings
Accessories like phone cases and bracelets
Bags including totes, fanny packs, and backpacks
Home items like mugs, blankets, pillows, etc
Printify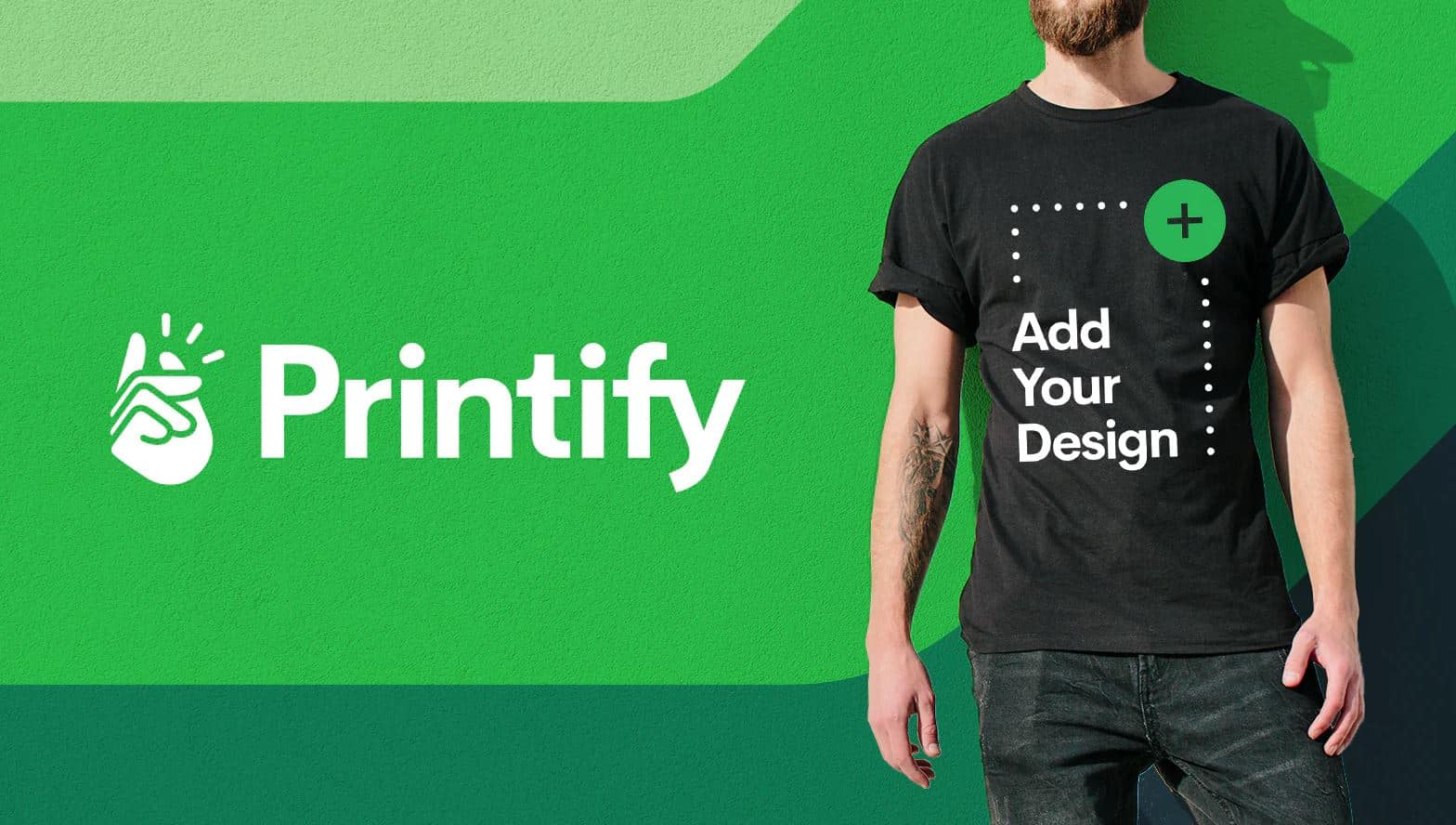 Printify is another print-on-demand company that provides customized products and accessories to buyers. However, Printify works differently than Printify as they don't manufacture the products.
There are various third-party manufacturers on their websites that customers can choose from. Every manufacturer provides different quality, price, and delivery times; therefore, selecting the best suits you is essential.
This print on demand service has a whole list of manufacturers that are listed according to their:
Location
Pricing
Best seller items
The option to choose the seller gives new startups the convenience of selecting ones they can afford and work with. But on the other hand, third-party sellers are always risky regarding print quality and delivery time.
Printify and Printful use a mockup generator to make the designing process fast and easy for users. Both have simple and practical editing tools to help users further. It also has a good team of customer support and a well-curated website to answer customer queries and take orders.
You can create a 3D high-quality product picture as Printify offers users a wide range of colors. Additionally, they have a wide variety of products in the catalog.
Printify Bestsellers
Here's a list of the best sellers on Printify's site:
Jersey shorts
Long sleeve shirts
Unisex crewneck shirts
Unisex short sleeve T-shirts
Tank tops
Printful vs. Printify: Pricing
When comparing these two POD services, looking at their performance in different selling departments is essential. So, here's how they perform in different selling and delivery departments.
Pricing plays an integral part in any brand's success. Products will typically sell well if the prices are reasonable for good quality items. The same goes for Printy and Printful pricing techniques. So let's take a look at which one does better in the pricing department.
To start, both the companies are pretty straightforward and fair with their pricing and platform fees. There are no hidden charges, and you can open a new account on both platforms for free.
Printful and Printify have zero subscription fees and no additional charges for buyers.
So, which print-on-demand company does better pricing? Keep reading to find out.
Printful pricing
Printful charges upwards of $2.49 per label for every white label company. It is a pretty reasonable deal considering that print on demand is an in-demand dropshipping niche. You can even get a custom-made product label for your apparel products.
Product labels are essential to promote your dropshipping products. You can get information like garment type, size, and makers' data printed on the label. In addition, Printful provides all kinds of customization options for product labels. So, many entrepreneurs use this tactic to promote and brand their companies.
Just pick a label from premade templates, and you can customize it according to your brand's image. Here's a list of options Printful provides to drop shippers:
Labels on the outside: $2.49 per label
Long sleeves printing: $5.95 per sleeve
Short sleeves printing: $2.49 for every sleeve
Logo: $2.95
Printful also offers free options to its partner companies besides these paid features. For example, you can get free logos printed on the packing slips. It is a beneficial feature for most companies as they use it for branding, promotions, and offering discounts.
Also, there's a minimal fee to get custom packaging and pack-ins like flyers, business cards, and stickers. It is around 0.75 dollars which is negligible for the branding it offers. Therefore, most ecommerce platforms use this too.
Printful is a decent print-on-demand company when it comes to prices and services. So, you might wonder how much profit you can make per item.
Printful advises companies to keep at least 30% profit margins for the products. There's also a profit margin calculator to set reasonable prices for products. They also give the users pricing advice that primarily works.
And the best part? Once a user reaches a set volume of orders in a month, Printful gives further volume discounts to them.
Printify Pricing
Printify's pricing strategies are a bit different than Printiful's. They offer three other plans for its users. Some standard services drop shippers get for each plan include:
Users can create orders manually
Twenty-four hours of live support
A mockup generator
Flawless integration with Etsy, Shopify, and other selling channels.
Here are the plans this print-on-demand service provides:
Free plan
As the name suggests, the free plan has no fees. Printify recommends this plan to new startups and online store owners. In addition, users can upload an unlimited number of product designs on their websites.
Premium plan
Priced at $29 per month, the premium plan offers a few more features to the users. So, if you are an entrepreneur running many stores, this plan is for you. It lets you connect around ten stores.
The best part about the premium plan is that it offers around a 20% discount to the drop shippers. Additionally, drop shippers can sell personalized items in their online stores.
Enterprise plan
The most extensive plan that Printify offers is the enterprise plan. It is specially curated for sellers who manage more than 10000 orders in one day. In addition, you can sync a huge number of stores to your account as you'll get a custom API integration.
This plan also offers the users their customer support team to resolve queries. Printify keeps the users informed about new services and features they add to the enterprise plan.
Printify vs. Printful Pricing : Winner Printify: Who wins the pricing and subscription war? In this case, Printify has a clear advantage over Printful.
Their services are cheaper than Printful but are not clearly defined. Printful though a little expensive, has a lot of custom labeling services like print label costs, in-label costs, etc.
Additionally, the cheapest T-shirt on Printify costs $7.73, while the lowest Printful offers are $8.95. Therefore, it can give a general overview to the customer regarding the more affordable option.
Printful vs. Printify: Integrations
Integrations are an essential part of all print-on-demand companies. Printful and Printify offer drop shippers' built-in custom API integration to connect with other ecommerce platforms. Shopify and WooCommerce are some common selling channels these platforms can integrate with.
Other ecommerce platforms that Printful is compatible with include:
BigCommerce
Squarespace
Ecwid
Weebly
PrestaShop
Big Cartel
Gumroad
Magneto
3rdCart
Wix
Launch Cart
Webflow
Amazon
Shopify
WooCommerce
Printful offers more API integrations as compared to Printify. For example, Printify can only integrate with Shopify, Etsy, eBay, etc., if you purchase their premium plan. On the other hand, Printful offers many ecommerce platforms to sync to, including Amazon and Wish.
If you wish to start selling custom-made products on a variety ecommerce platforms, Printful advises to use one of the following:
Shopify
Etsy
Ecwid
BigCommerce
The common aspect of all these selling channels is that they are easy to set up and run. Printful's API helps automate the selling process and offers plugins for all the connected stores.
If you want to sell on platforms like Magento, you will have to partner with a web developer to launch your POD store.
On the other hand, Printify integrates with the following ecommerce business platforms:
Shopify
Etsy
eBay
WooCommerce
Wix
Prestashop
BigCommerce
Printify vs. Printful integration: Printful wins this department. It offers flawless integration with many other ecommerce platforms, while Printify offers only just a few.
Printful vs. Printify : Delivery costs
Delivery time, shipping costs, order fulfillment, and ratios are essential for every ecommerce business to make more sales. However, a company can quickly plunge if the delivery time takes too long. Therefore, one prominent feature of Printful is that it offers a guide on how order fulfillment is undertaken.
Printful
For example, the order fulfillment task starts just as a customer places an order. Printful has a general timeline of about 2-7 business days for apparel products fulfillment and 2-5 days for non-apparel products.
Then comes shipping; Printful states that shipping time depends on the customer's location, but anything around four working days is expected. Printful also partners with many international shipping services worldwide to send over 3 million orders annually.
Some of their partner shipping companies are:
When it comes to shipping costs, Printful provides a guide for the customers to calculate them. Sellers can tell the customers the shipping costs at checkout or when browsing the products. Here's a list of shipping costs for different items on Printful:
If you order one product like T-shirts, crop tops, or other apparel items, these are the shipping costs you'll have to pay for different regions:
Canada: $ 6.49
Europe: $ 4.39
USA: $ 3.99
Australia/ New Zealand: $ 6.99
Rest of the Globe: $ 5.99
If you add additional products to your order, this is the shipping cost you'll have to bear:
Australia/ New Zealand: $1.25
USA: $1.25
Europe: $1.09
Canada: $1.25
Rest of the globe: $1.25
Remember that additional customs fees will sometimes have to be paid depending on the customer's geographical location—Check in with your region's customs rules to get an idea. Also, Printful shipping time can vary from 4 to 12 business days, depending on customer location.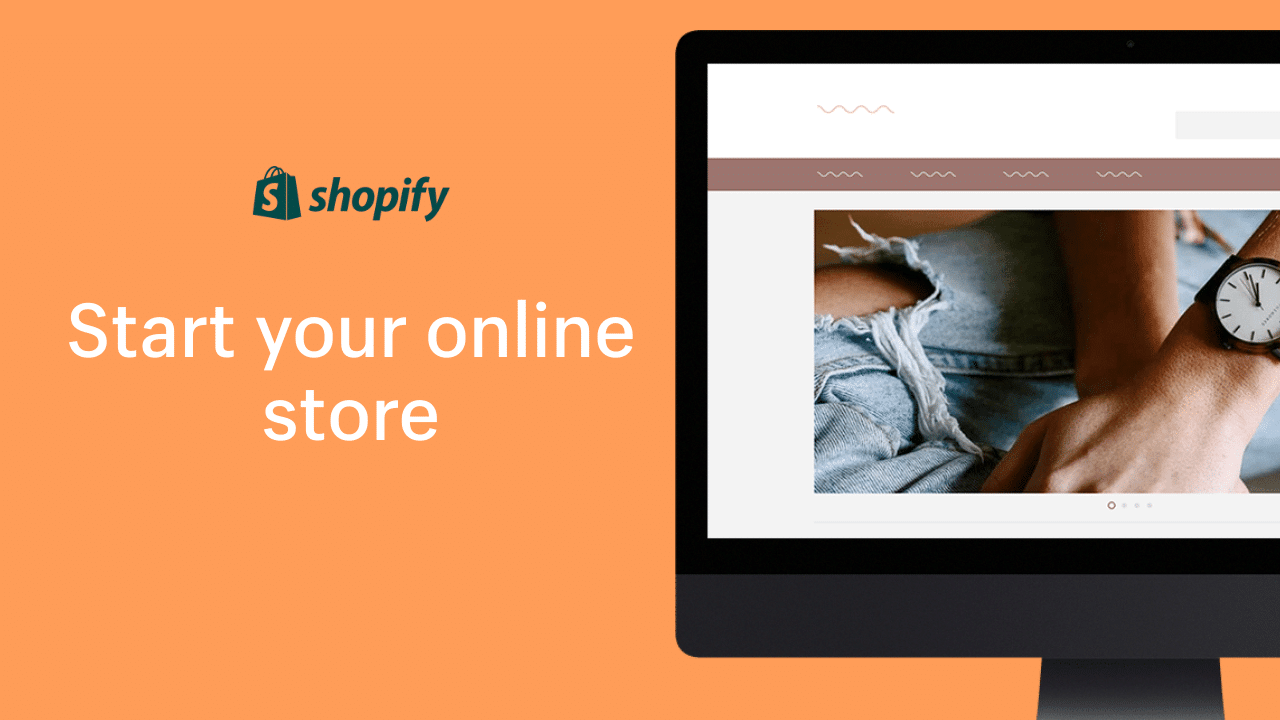 Printify
Printify also fulfills customer orders with their partner shipping companies. They also partner with domestic/ local fulfillment companies for their country. So it helps cut down the shipping time and deliver packages with security.
Printify uses the same USPS, FedEx, DPD, and DHL services to deliver orders. Additionally, WooCommerce and Shopify users can get express shipping to reduce shipping time.
Printify takes longer for international order fulfillment as their fulfillment centers are limited. Here's a breakdown of 'Printify shipping times' to different countries:
Canada: 10 to 15 business days
USA: 7 to 15 working days
Rest of the Globe: 10 to 30 business days
Customers can view the shipping costs at checkout. Also, the sellers using the Advanced Shopify plan can leverage Printify as they provide faster solutions for the drop shippers. Additionally, different dropshipping suppliers on Printify have different shipping costs.
Therefore, it is wise to stick to one supplier at a time to lower the cost. It will also help users get packages within the delivery date.
Printify vs. Printful Shipping: Printful is a clear winner in the shipping and order fulfillment category. It provides a detailed guide on the shipping times, cost, and the whole fulfillment process.
Printify though good for local orders, doesn't have optimized solutions for international shipping. Printful has generally lesser shipping costs than Printify. In addition, Printful better manages fulfillment and shipping of orders.
Printful vs. Printify: Customer support
After-sales support and customer support help a brand to make a name and image for itself. In addition, customer engagement helps brands function better. Here are the customer support facilities that Printful and Printify provide.
Printful Customer Support
They provide onboarding sessions for new users to connect printful to their ecommerce store. In addition, they have snappy and fun engagement features with the customers. Printful also has a blog section on their site where users can find vlogs, informative articles, and advice to start their print-on-demand companies.
Additionally, users can swiftly connect with customer support via email, call, or message. They have a few more options for the customers to communicate with customer support.
Printify Customer Support
It also offers customer support and after-sales services to the customers. Printify also has a help center to inform the users about integration, payments, designs, fulfillment, etc. It also has a blog about information on marketing, custom branding options, success stories, etc.
Though helpful, customer support is not available 24 hours a day. Therefore, it lacks proper issue-solving abilities.
Printify vs. Printful customer support: The verdict is clear- There's no winner. Printful has a better support team, but its reliability is doubted by many customers on Facebook groups and reviewing platforms.
Printful provides help, but it is not around the clock and optimized. Therefore, both platforms have their perks and demerits.
Printful vs. Printify: Product designs and product lists
All print-on-demand companies need to have various apparel options for the buyers. Though customers get print on demand products made, having a list of available products adds to a platform's reliability.
So, how many products do these sellers offer? Here's the list:
Printful products
Printful has worked hard for its product listings and options. In addition, they do market research to bring in-demand and high-value opportunities for the buyers. As a result, Printful currently has more than 300 products in its inventory.
They sell apparel items, including:
Shorts
Athletic shorts
T-shirts
Tank tops
Sweatshirts
Hoodies
Crop tops and many more
Some non-apparel items like handbags, hats, jewelry, canvas prints, and cell phone covers are also sold on Printful.
Printify products
They offer more than 400 products for buyers. They have a wide selection of apparel products, including:
T-shirts
Hoodies
Shoes
Long-sleeved shirts
Sports tees
Sweatshirts
Leggins
Skirts
Tank tops
Dresses
Swimsuits
Socks
Hats
Scarves
Baby clothes
Here are some non-apparel items Printify sells on their site:
bibs
purses
bags
backpacks
jewelry
phone cases
wall art
towels
shower curtains
bath mats
blankets
duvets
pillows
mugs
water bottles
stickers
custom journals
Printify has a lot more product options as compared to Printful. The best platforms depend on the customer's needs and print-on-demand options.
Printify vs. Printful products: This one is a tie too! Do you prefer Printfy's extensive product listings or Printful's unique and different designs? The answer depends on the customer demand and preference as both of them are decent product sellers.
Printful vs. Printify: Product Quality
People might compromise on the number of products, but product quality has to be top-notch. With apparel drop shipping businesses rising daily, having low-quality items will never work for a Shopify store. So, here's a breakdown of 'Printify vs. Printful product quality.
Printify Product Quality
Printify connects the buyer to different manufacturers. They have different quality products, and the buyer can get samples made to select one. There are two types of printing methods this print-on-demand drop shipper follows:
Direct-to-Garment printing:
This method is mainly used in garment printing as it is cost-effective and cheap. Manufacturers used specialized inkjet technology to print garments.
All-over printing is done by the use of dye sublimation. Manufacturers use intense heat and a lot of pressure to transfer the print onto the shirts.
Printify's print quality is not that great. Many customers complain about the print coming off in a few washes. One of the main factors of their low print quality is they act as middlemen between buyers and sellers.
Printify's manufacturing department doesn't print the garments themselves. Instead, they provide a list of manufacturers to the customers. That is why it lags in the Printify vs. Printful quality print quality comparison.
Printful Product Quality
This print-on-demand company seems to be doing better at manufacturing quality items to win customer confidence. As a result, it is ranked to have a better print quality than the rival company.
This print-on-demand platform uses the following printing techniques:
Direct-to-garment printing
All over printing
Screen printing
Embroidery for hats
This print provider gives the customers a lot of customization and fabric options. You can choose between 100% cotton, poly blend, and tri-blend garments. Printful has invested more than 49 million dollars in their printing equipment, therefore, providing better print quality.
Printify vs. Printful print quality: When it comes to product quality Printful easily wins the war. They have better print facilities and product quality. Printify provides users with different options, but their prints are not as reliable and long-lasting.
Additionally, print quality also depends on the type of fabric and ink used. Printful's manufacturing team leads the fabric quality and printing department too. So, you know where to go if you want to sell high-quality products!
Printful vs. Printify: General Features
Apart from the regular shipping rates, production cost, and product quality, many other features separate these companies. Let's take a look at the different services they offer.
Printful's photography service is one of the unique features of this ecommerce platform. The ecommerce photography feature is hardly found on any other print-on-demand service providers. They will provide aesthetic and high-quality images for your brand.
The best part? Buyers can get a good discount on bulk orders.
This print-on-demand service can make and photograph your product providing a 20% discount. What's better than that? You can also get premade samples to gauge if their photography services are worth taking.
On the other hand, Printful fulfills orders made before noon on the same day. Their shipping times are less than most of the competitors. The order fulfillment process is fast and effective. Besides, their pricing calculator can help your ecommerce store set a competitive market price for the products.
Printify, on the other hand, helps online stores select multiple providers around the world to make and fulfill orders. It allows users to create their own online store. Additionally, they have a wide variety of products to choose from.
This print-on-demand business also offers graphic designing services for the users. They will make business cards, provide branding options, and design accessories for your Shopify store. You can go through the list of graphic designers on their site and choose one for your platform.
Printify vs. Printful general features: When it comes to overall featured and general services Printful takes the lead. Printful's photography services and good customer support will aid your journey if you make an online store based around apparel items.
Printful vs. Printify : Google Search Trends
Google trends tell a lot about a company's popularity. People love Googling the things they want in today's world of social media and electronic media. So what do the Google trends say about the demand for these providers? Here's the answer:
Printful enjoys more clicks and searches according to the popular search engine results. It is searched for and mentioned more than the rival. But there's not much difference between the average interest rate between the two stores.
In the span of around five years, both platforms have increased in popularity with more searches every year. Factually, both of the POD companies enjoyed the highest search rates during May of 2020.
In the USA, the first five states that search for Printful services are:
Montana
Maine
Rhode Island
Delaware
West Virginia
So, whenever people search for Etsy or Shopify, they usually end up looking at both these print-on-demand companies too.
Printify vs. Printful Google search trends: So, what does the trend say? In the USA, Printful wins the trends competition in almost every state and region. Though the numbers are close at times, Printful's search numbers generally exceed Printify's.
Printful vs. Printify: Suppliers
You must know by now that Printify doesn't make the apparel themselves. Like many other POD companies Printify instead uses a fulfillment company which varies depending on where the product will be shipped. Instead, many third-party POD companies and manufacturers customer orders. Therefore, the quality and printing services may vary.
Printify Suppliers
Having POD companies fulfill orders has its perks and demerits, which are:
Compatibility
If a print-on-demand service doesn't make and ship the customer orders, they get the option to choose a reliable manufacturer. In addition, many third-party companies provide products to other platforms and selecting the one best suits a platform's needs is easy.
Additionally, if a POD company doesn't work well with the selected manufacturer, they can easily replace it without many losses.
Cost cutting
Buying low-cost items from third-party manufacturers can, at times, help with keeping the production cost low. Additionally, as the parent company doesn't store the items and materials themself, they can save a lot of company resources and time.
Lower Quality
Unfortunately, some third-party print providers make low-quality and roughly printed items. In addition, it can harm the reputation of the POD company if customers start complaining. So, whenever you want a different manufacturer, remember to get samples made first.
Shipping time
Lastly, another drawback of partnering with different manufacturers is the delivery time. Suppliers might delay production or shipping for undue reasons. Additionally, POD companies might need to wait or cancel launches depending on the time the supplier takes.
Though suppliers might be a hit or a miss, Printify doesn't investigate all the ones available on their site. Instead, users can go through customer reviews, FaceBook posts, and Reddit threads to look for reliable ones.
Also, remember to get samples before entering bulk orders. This way, you can correct any printing mistakes or shortcomings. There are a lot of suppliers on Printify. Choosing the best print provider depends on individual needs.
Printful Suppliers
Print-on-demand services that Printful provides are all in-house and fulfilled by their team. As a result, it makes it easy for the fulfillment company to correct any printing, alignment, or design errors.
Their print-on-demand setup helps companies launch products faster and keep launch dates customized to their needs. Unfortunately, if you don't like the printing abilities that Printful provides, you won't have an option to change the supplier.
As Printful fulfills each order, the printing quality and techniques are consistent. They also have quality control for the manufacturing facilities.
All these issues aside, Printful has a lot of positive reviews, and problems rarely occur. Furthermore, it means most buyers are satisfied with their services. So, if you want to start a print-on-demand business choosing this platform can get you started.
Printify vs. Printful suppliers: The best POD companies might vary for different users. So, if you want compatibility and save some production costs, Printify is the best option. On the other hand, if you are after timely deliveries, consistent quality, and customizations, Printful is the way to go.
Printful vs. Printify: Profit Margins
Both these POD companies have a good selling potential as they provide print-on-demand services to the buyers. Printify and Printful are both popular in the print-on-demand products niche.
Keep reading if you are a new entrepreneur and want to sell products with a good profit margin. The earning potential of any product depends on quality and marketing.
So, here are the earning potential of the products from Printful and Printify:
Printful Profit Margins
If you sell through Printful, there are two types of costs you'd have to pay:
The production cost
The shipping cost
The supplier usually discounts production costs if you order in bulk. They are usually fixed for each item. Shipping rates, on the other hand, are different for different regions. Let's discuss the costs using an example of the best-selling Bella canvas 3001 T-shirt from Printful.
If you order this shirt within the USA, you'd have to pay the following charges:
12.95 dollars for the base price of the shirt
3.99 dollars for shipping costs
This means a total of 16.94 dollars
So, if you sell this shirt on your e-commerce store, you'd have to price it at a higher price to keep the profit margin decent.
Printify Profit Margins
Generally, Printify provides a better profit margin to the customers. Let's calculate the cost of the same Bella canvas 3001 T-shirt on Printify. Here's the breakdown of the production cost and shipping rates:
8.82 dollars for the production
The shipping cost of around 4 dollars
This means a total of 12.82 dollars
So, Printify and Printful have a difference of around 4 dollars for the same T-shirt. The quality Printful provides may be slightly better, but the profit margin is lower. A lesser overall cost automatically increases the dropshipping store's profit margin and selling potential.
Printify vs. Printful profit margins: Printify offers better selling potential for e-commerce stores as their costs are low. So, Printful, although it has better print facilities selling potential is lower.
Printful vs Printify: Ease of Use
All the quality and costs aside, an online store must be easy and straightforward for the customers. If you provide ease of use to the buyers, they will come again. So, how user-friendly are Printful and Printify? Let's compare:
Printify: Easy to Use
It is an elementary and straightforward site for users. Additionally, this print-on-demand service has no hidden fees or extra charges. The first package, ' essential,' has several features and is free for a lifetime.
Using their basic package, you can use Printify's services and design tools like the mockup generator on three separate accounts. Plus, you can easily create as many product designs as you want; there's no limit to them.
When you want to use Printify, you don't need to enter too much information. The signup process is relatively simple. Here's how it goes:
Open Printify's website using your web browser
Enter the 'Sign up button if you're a new user
Just enter your email and password or sign up using Google
Tap the 'I am not a robot option and select the icons displayed
Voila! your account is ready to use
When you start working on your items and Printify, you'll notice the theme and website layout is simple and decent. The dashboard of the e-commerce platform is simple, essential, and has a clean design. It'll help you browse and select products easily.
You'll probably need no assistance going through the website, but you can quickly contact their help center if a difficulty arises. In addition, when browsing different products, users can easily compare and contrast different manufacturers and items and choose the ones that fit the demand.
Printify's design tools are also easy to use and made for basic designing. You can even upload images to the store and customize the designs via Printify's editing window. In addition, the drag-and-drop editor is perfect for simple and basic editing and designing.
Lastly, Printify's integration with e-commerce stores is like a breeze. Thanks to the pre-built apps. If you want to sync your Shopify store to Printfy, just go to Printyfy's dashboard and add the Shopify account link. Then install the Printify app using Shopify's app store and get started.
Printful: Ease of Use
Right off the bat, Printful has no basic/free package for users.
This fulfillment company makes revenue by selling products; therefore, signing up for new users is not an issue. In addition, you won't need to pay subscription fees or hidden charges when signing in.
Here's how you can create an ID on Printful:
Open Printful's website using your web browser
Just enter your email and password to get started
Printful's website is also easy to use and affordable. Users can browse product categories, read blogs and even edit designs. If you want to create a custom design, Printful and Printify offer basic editing software.
Additionally, users can upload pictures, make prints, do integrations with their e-commerce store and publish products on their e-commerce store. The print designer is again a drag-and-drop editor with limited customization options.
So, basic and new users can easily create their designs on Printify.
Printify vs. Printful (ease-of-use): Printify and Printful are straightforward and easy-to-use software. Especially when it comes to drawing and editing designs, both print-on-demand services provide amazing features.
Printify and Printful have neat and organized website layouts and simple browsing techniques. Both the platforms provide seamless services in just a few steps. A user just needs to:
Open either of the print-on-demand companies
Choose the products
Customize and edit designs/ prints
Integrate the website's system with their store
Put up the products on their site
Start selling
So, when it comes to using the platforms and accessibility, both Printify and Printful win.
Printful vs. Printify: White labeling
A white label product is an item manufactured by a company, and other companies rebrand it to make it their own. For example, water bottles, passport holders, or cosmetic products can easily be white labeled.
So, when you begin your print-on-demand business, think about the long term rather than launching below-par products. When you keep the goal in mind selecting Printful or Printify will get easier. The one that resonates with your brand image should be your choice.
Both Printify and Printful provide white label services. It means that the manufactured products won't have their name on them. You can easily rebrand the products as your own.
Here are the branding options each of the print-on-demand services provides:
Printful Branding
Printful has the following branding options for different items:
Labels inside the garments and outside ones
Sleeve prints of the garments on the left and right sides
Logo designs on hats front, back, or parallel sides
Customized packaging material like packaging slips and pack-ins
Black and white logos or brand statements outside the package
These customizations seem like a great branding opportunity, especially regarding the low costs. Here's the price of each service mentioned above:
Label: $2.49 per label
Short sleeve: $2.49 per sleeve
Long sleeve: $5.95 per sleeve
Hats: $2.95
Packaging slips: free
Pack-ins: $0.50 (only available in fulfillment centers)
Printify Branding
Printify has different branding options as it depends on third-party manufacturers to make the products. Apart from four print providers, all others have the option of adding custom branding elements to the T-shirts (front and back side).
The following print providers have additional customization options currently:
Merch Made Easy
OPT OnDemand
SameDayPOD
Textildruck Europa
Printify is not offering customizations for hats currently.
When it comes to packaging Printify only adds the brand name as text on the package and doesn't support custom messages/texts to shipping labels. Additionally, their customizations and branding options are limited as they don't manufacture the products.
Printify vs. Printful (Branding): Printful is a clear winner when it comes to branding and marketing options. It provides a bunch of customization options for garments and packages.
When a customer receives an order, the first look is what creates a positive brand image. Unfortunately, Printify doesn't provide any package customization options. Therefore, it is not recommended if you want to focus on creating a brand name.
Printful vs. Printify: Ultimate Verdict
Now you might be wondering, Who will win the Printify vs. Printful debate?
Both these platforms are among the top print-on-demand services currently available. In addition, both platforms have made a name for themselves, from shipping rates to parcel fulfillment.
The Printful vs. Printify will help users start their dropshipping journey and make a name for themselves in the print-on-demand industry. Though Printify is almost equally good at fulfilling orders, product quality is what almost always dictates a winner.
So, clearly, Printful takes the lead in the Printful vs. Printify comparison. Though the products Printify has are cheaper than Printful, the quality is also lowered. Therefore, Printful has the edge over Printify despite their higher-priced items.
Printful also has various in-house fulfillment centers in different countries, including the USA, Canada, and Europe. Therefore, the shipping time is significantly reduced. Apart from that, Printful also wins in Printful vs. Printify (integrations department).
So, if you are after quality and customer satisfaction, Printful wins.
Alternative Print-on-demand services
Print-on-demand businesses are thriving thanks to dropping shippers wanting to rebrand products as their own. Additionally, the print-on-demand services help buyers create unique and aesthetic pieces for their online stores.
Any print provider that offers good quality products at affordable rates has the opportunity to grow big. So even though Printful or Printify is the top print-on-demand service, many others are out there.
Printify vs. Printful vs. Spring
Spring or Teespring is a rounder platform that helps users in:
Setting up their shop
print the products
Launch the store
Do marketing
Spring also has the option to start your store on their platform. It is just like Shopify and Amazon marketplaces and is easy to use for new business owners. Additionally, you will get a bunch of different printing methods to choose from and get good-quality items printed.
Here's a list of services Spring offers:
Order fulfillment
Shipping facilities
Marketing (within the platform)
Promotional tools
A good customer support team
Though Spring seems like an excellent alternative to the traditional Printful vs. Printify options, it has one downside. Spring has a set limit of minimum orders. If you are not able to match the number, they won't make your item at all.
So, if the sales are low or the minimum limit is not achieved, Spring will stop the item's production. Therefore, established businesses can benefit from this service.
Printify vs. Printful vs. Teelaunch
Teelaunch is made explicitly for Shopify sellers. However, the best part about Teelaunch is the customer support team that is at par with giant platforms like Printify and Printful. Here's a bunch of features that make Teelaunch an excellent alternative to the Printify vs. Printful services:
Teelaunch has a lot of hard-to-find and unique items like printed bracelets, smart bagpacks, and shower curtains in stock.
It has an exceptionally good customer support team for the buyers
But what makes it less popular is the shipping time. Teelaunch has various manufacturers who make the products. But, like Printify, Teelaunch also doesn't manufacture the items themself. Partnering with third-party services means package fulfillment will get delayed.
Teelaunch is a newbie in the dropshipping industry. Therefore, it has a lot to learn from these established sites. Besides, just, good customer support never helps in getting regular orders.
Printify vs. Printful vs. Print Aura
Print Aura can be a good alternative to Printify vs. Printful services if you want fast fulfillment of the orders. It takes three to five days for Print Aura to deliver packages, but that's the only benefit it has over others.
The service is essential and not too impressive. However, its customization and editing tools like the mockup generator, drag and drop editor, and design tools are below par compared to Printify and Printful.
If you're a beginner drop shipper, you might benefit from using Print Aura. But honestly, users complain about the lousy interface and workflow options.
Conclusion
The Printify vs. Printful debate ends here. The answer is clear, Printful has a clear advantage over the rival print-on-demand company. Be it extensive branches of fulfillment centers or a well-optimized mockup generator, Printful helps users get high-quality products in no time.
Working since 2013, Printful has made a name for itself with customers and rivals alike. In contrast, its close rival was launched in 2015. Fortunately, print-on-demand businesses are becoming increasingly popular every day, so there's an opportunity for new platforms.
Ultimately, the best print of demand platform for every user will vary according to the needs and requirements. To search for the POD service that best suits you, try these techniques:
Try looking at different platforms on the internet like Reddit, Twitter, and Google trends to see which one offers the services you want
Run a market analysis by going through the pros and cons of every platform
Order a few samples from different POD sites to gauge the product quality and printing standard
Or you can jot down different POD services and test them separately
Mentioned below are the aspects users can compare while choosing between different print-on-demand platforms:
Shipping rates and fulfillment time for every order
Product options and quality
Customization features and tools like the mockup generator
Integrations with different marketplaces
Branding and marketing options
Unique features and services
Pricing and packages for sellers
By following these hacks, you'll find the best print on demand company for your e-commerce store. So, get started with your dropshipping business!