Dropshipping is the new 'it' factor in the e-commerce market, and for all the right reasons. Thanks to the ease of business it provides, the dropshipping industry is on its way to glory. With new sellers onboarding every day, Shopify is becoming the most loved e-commerce site.
Traditional business models require a lot of time, energy, and currency investment to startup but running a dropshipping business is the opposite.
Times have changed after dropshipping business model became mainstream. A startup business can quickly establish itself by partnering with a dropshipping supplier and becoming a big business without paying for the inventory upfront.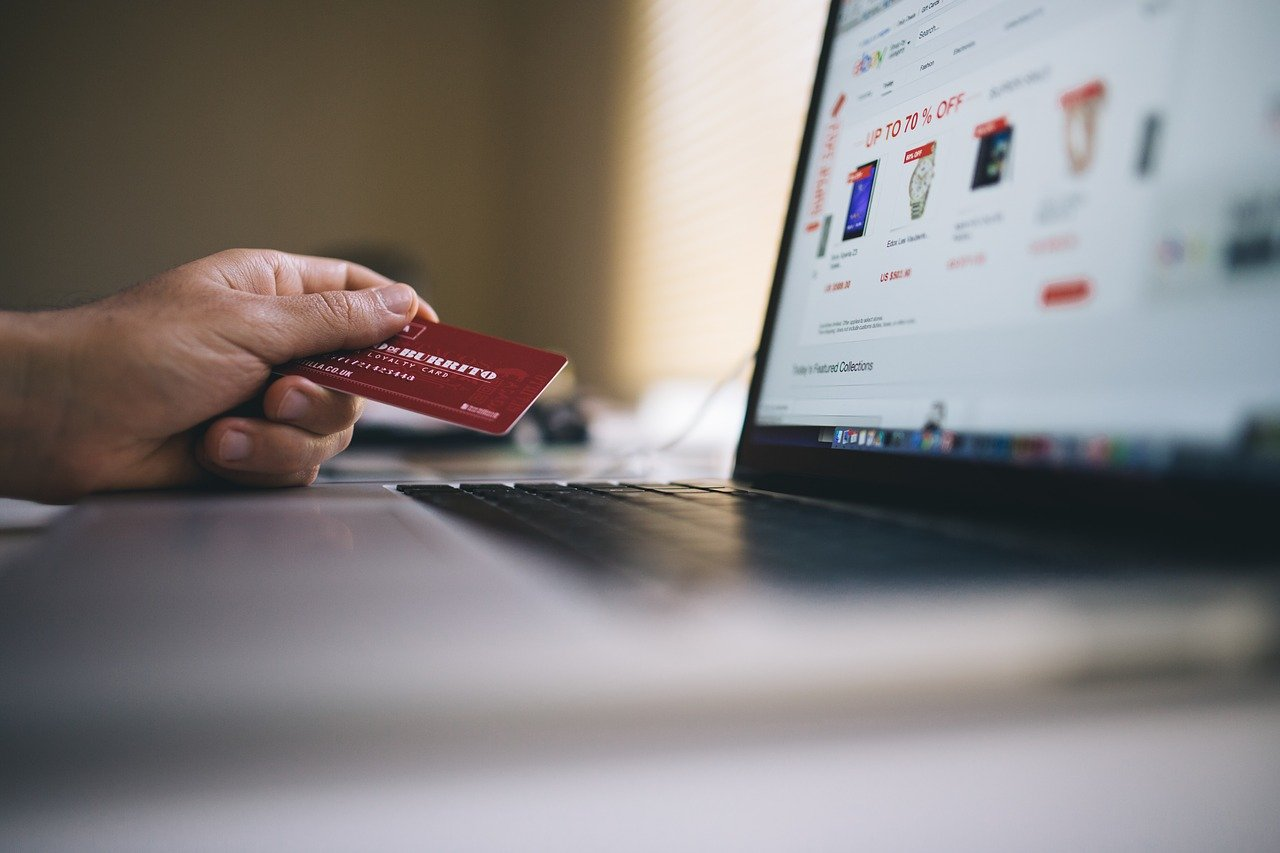 Ecommerce businesses are leveling up due to the ease of business provided by Shopify. You also don't need a business license to set up your store. Shopify is quickly becoming the top ecommerce platform choice for successful dropshipping stores.
All these perks make dropshipping the top choice of most business owners. This free Shopify dropshipping guide will answer all your questions and get you started for a successful Shopify dropshipping business.
What is dropshipping?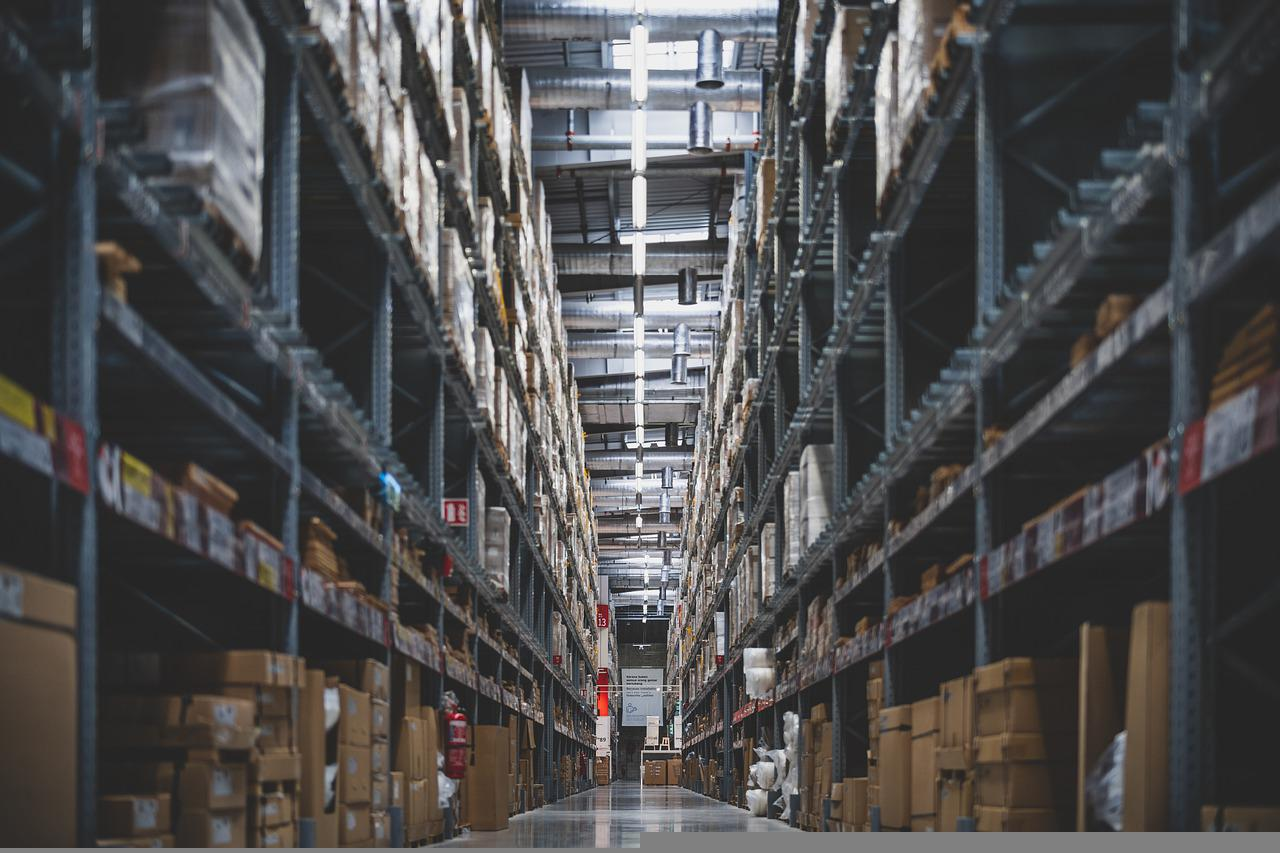 First thing first – what is dropshipping?
In recent years dropshipping has been at the top of the popularity chart for rising e-commerce entrepreneurs. A store owner creates his dropshipping account or an online store and partners with a supplier.
The wholesale supplier then ships all the packages to the customers on the store owner's behalf. Dropshipping is a simple but practical way of running an ecommerce business as the store owner does not require access to inventory.
The supplier does all the packaging and shipping, and the owner just provides a sales channel for the products and generates money.
Why is dropshipping business growing?
This business model is a good way for new and small businesses to bloom. Several e-commerce platforms can help you build an online store. Choosing the best option for your e-commerce store depends solely on your store requirements.
Shopify store owners do not need to touch or store their inventory. It saves space, inventory costs, and extra work for a startup business model. Hence, dropshipping businesses are blooming currently.
Thousands of entrepreneurs use Shopify, which has now become a leading ecommerce platform. Thanks to the great versatility and ease in use. Online businesses are booming, and all you need is a good laptop and a little investment to start selling online.
The investment might increase as you move up the ladder, but it will never come close to the traditional brick-and-mortar business models.
Why dropshipping on Shopify?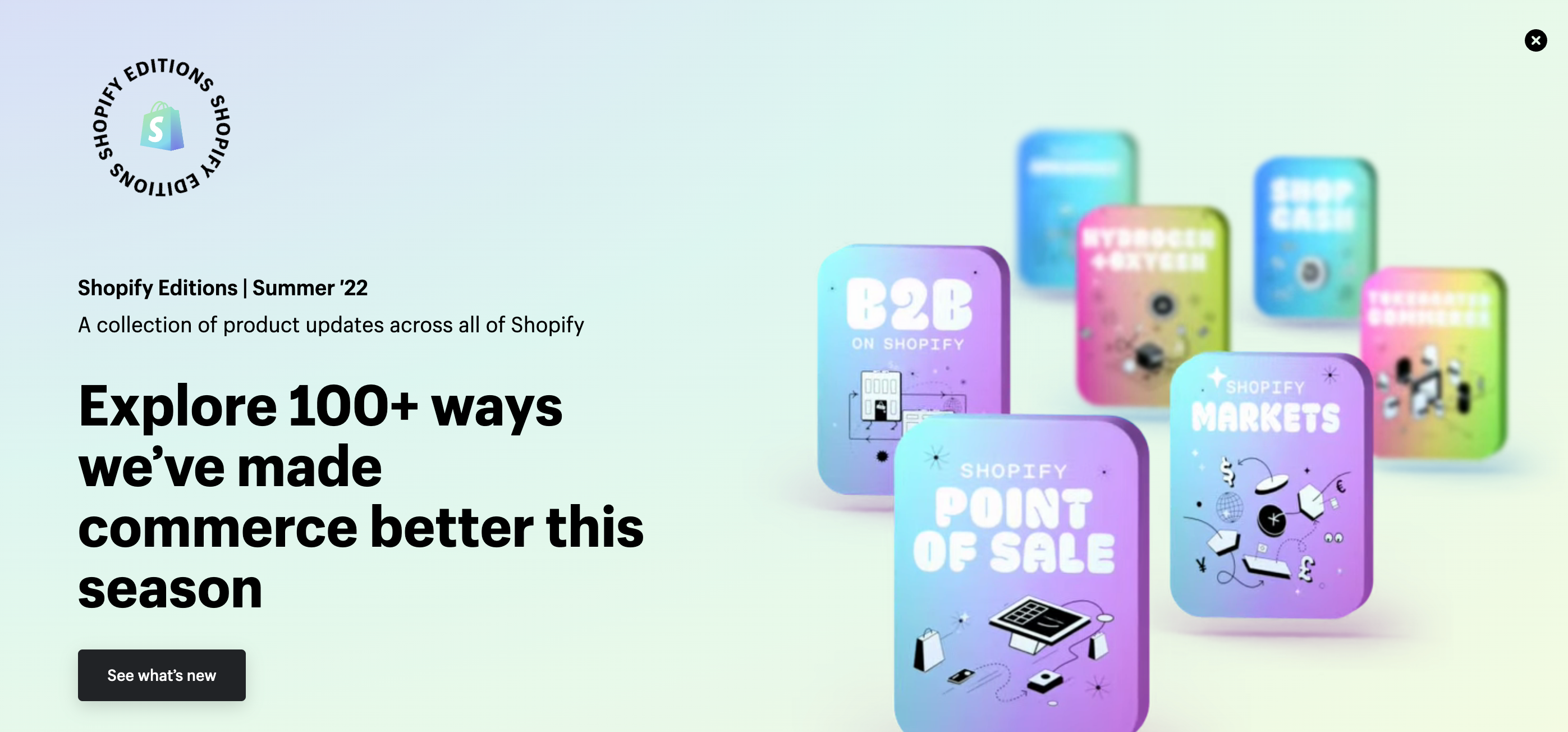 Why is Shopify the best option to start a dropshipping business? Well, Shopify has everything you may need in your dropshipping store.
From an inbuilt online editor to several customization options, Shopify is the bundle deal for all entrepreneurs wanting to start a potential dropshipping business. It also provides multiple dropshipping tools along with many payment options. 
Shopify has thousands of dropshipping suppliers who will happily store, pack and ship your inventory to the customers. You will just be a 'bridge' between customers and suppliers.
There are thousands of suppliers or vendors to partner with for your Shopify dropshipping store. The vendor will do all the 'hard labor' of the business with minimal fess. And you will run the online store and take orders.
Shopify provides amazing technical support and some inbuilt tools to its sellers. Topped with speedy deliveries and payment security Shopify is hands down the best choice for a startup business model.
How does Shopify work?
Shopify is simply like a marketplace with different shops, but online. The store owners sell products from the wholesaler's stock without buying them. In short, dropshipping products is all about selling someone else's product through your platform and getting a profit.
The ecommerce entrepreneurs do not need to invest money in the inventory or take care of the products. They just take an order on their Shopify dropshipping account and forward it to the supplier. The supplier then packages and sends the parcel over to the customer.
To start dropshipping on Shopify, you need a Shopify store and partner up with a reputable wholesale. You can not do Shopify dropshipping without a vendor, as you would not have any product to sell.
Therefore, Shopify provides its seller with some drop-ship vendors apps to make their work easy and quick. These apps will help new sellers in product listings and order management of their Shopify accounts.
You can then easily make a Shopify store and dropship products that compliment your store's niche.
Buy existing Shopify stores
You can also buy an existing dropshipping business the owner wants to sell. It will benefit you as running an authorized and established store will have its perks. Shopify Exchange website is a marketplace where one can buy and sell Shopify stores.
You can also view the analytics of the stores, such as the traffic and revenue data on Exchange. After exploring through thousands of 'on sale' stores, you will easily be able to find one you can buy.
The downside of dropshipping products
When one is running a business to 'dropship' products from multiple suppliers, there are bound to be mishaps. Some of them may include:
Not having the inventory in your hand can cause you to take extra orders
Selling product, which is no longer available
The customer may receive the wrong order.
9 steps to start a dropshipping business on Shopify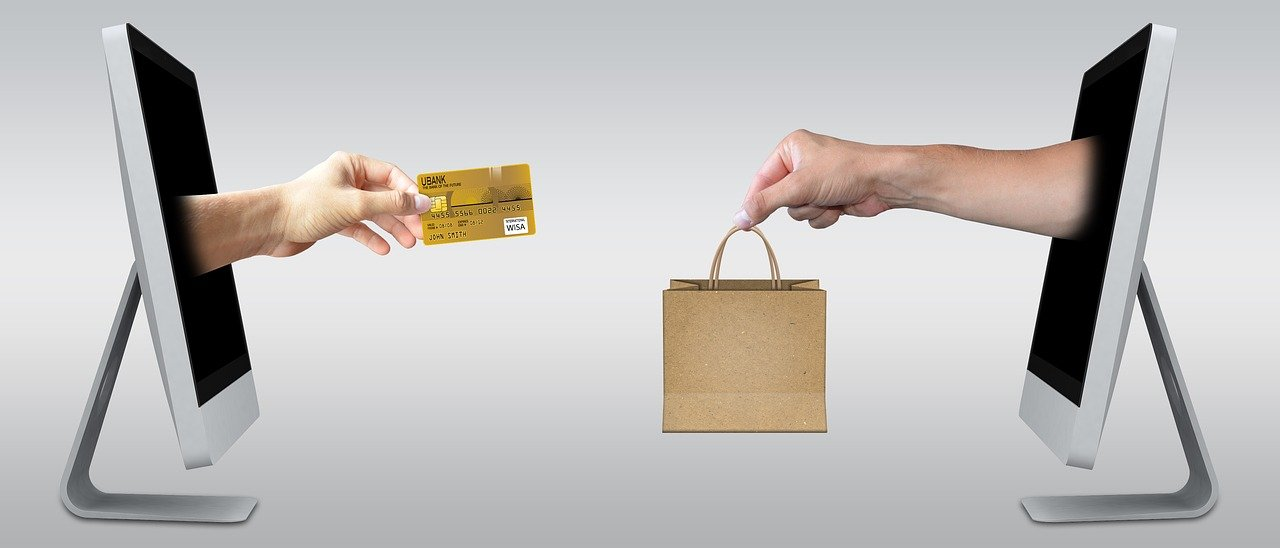 Starting a dropshipping business on Shopify is a simple and easy process. Here are the nine steps to establishing your own Shopify dropshipping store.
1. Sign up for a Shopify account
As a first step 'Sign up' for a Shopify account. Shopify provides a 14-day free trial for a new Shopify store. It is an easy route for ecommerce entrepreneurs to explore the Shopify app and search for dropship vendors and dropship products to sell.
So, if you're looking for a successful dropshipping business, try signing up for a Shopify account and start your ecommerce store.
You can build your Shoify ecommerce store by following these steps:
Visit Shopify and click on 'Start a free trial'
In the pop-up screen, enter your Email address, password, and store name and press 'create your store'
Remember to enter a unique store name to get approved
Then Shopify will ask for your initial details. Enter your name, contact number, country, and address
Then you will be asked 'Do you have products' and 'What will you sell' choose the relevant options from the dropdown menu
When the signing-up process is completed, select 'I am done'
Shopify will register your store, and you will be redirected to the store admin screen
Lastly, go to the Shopify dashboard and enter your banking information for payments
2. Choose a name for your online store
Choosing a domain name for your online store can be tedious and hard. You need to select one that is catchy and unique but also looks professional. The store name also impacts your store's brand image and attracts potential customers.
Changing the name of online stores will require money and time commitment and can also lower the search engine ranking of the stores. But, choosing a brandable name for your store is not all nightmares.
Remember these tips while choosing a memorable brand name for your e-commerce store:
Think of something easy to spell, pronounce and remember
Try to keep it simple, without symbols and numbers
Check if the name is already branded or trademarked
Try not to repeat letters in the name
3. Install Shopify dropshipping apps
Once the initial setup of your Shopify store is completed, you need to select the sales channels. It will help you in sending the items to your customers without hassle. To select and download apps for Shopify dropshipping, follow these steps:
Go to 'Settings' in your Shopify dashboard and select 'sales channel'
Then select 'Add sales channel,' and a pop-up menu will appear showing several sales channels
Scroll to the bottom and select 'Visit Shopify app store,' and then you can scroll through and select the Shopify dropshipping app that meets your needs
There are many popular Shopify dropshipping apps to acquire inventory for your Shopify dropshipping store. Mentioned below are some of the well-known apps for Shopify dropshipping. You can download any one of these dropshipping apps and get started.
The top app for Shopify dropshipping is Shopify's native 'Oberlo dropshipping app.' This app is native to Shopify; hence easy and seamless to use. You can add items in your Shopify stores from the Oberlo express and the dropshipping giant Aliexpress.
KITE offers more than 250 products to sell, including clothing items, accessories, home goods, etc. It also provides customization options on its products, and the sellers can even print their own designs.
Spocket has sellers with fast shipping products from the US and EU. Hence, the customer orders are delivered fast and secure as the suppliers are easily trackable.
You can browse other apps on the Shopify app store and install the one that best fits your needs.
4. Find and import products to sell online
To run a profitable dropshipping business, your Shopify store must contain unique and sellable items. You can easily find products through AliExpress, Alibaba, and many other sites. But, your product ideas should be according to the niches that are at the top of google trends for better sale opportunities.
After finding the products that you want to sell online, you can then import their data using any of the three different methods mentioned below:
You can download the data of your product import from start to end by yourself.
Import using THE import store app
Import store app is Shopify's own app which can help you download the product data from a website to your Shopify store.
LitExtension is a shopping cart migration service that you can use to migrate your products, customers, orders, etc., without risk.
5. Work on your ecommerce store design
Your store's design and layout matter a lot in attracting customer orders. That's why Shopify provides a lot of free and paid themes for the stores. You can select any theme of your choice and customize it according to your niche.
There are 3 ways of setting up your e-commerce store design:
You can choose from the list of 'free themes.' These are reasonable-looking designs for your store and provide limited customization options.
You can choose from the list of 'paid themes.' These vary in price from $100 to $180. Paid themes provide a bunch of customization options. There are different themes for different item categories as well.
Lastly, Shopify has a team of 'Shopify Experts' who you can hire. The design team will make customized themes for your Shopify store.
6. Optimize your settings
After setting up your Shopify account, you need to optimize the store to reach a wider audience. Your e-store needs to be accessible and easy to use and explore.
Follow these steps to optimize your store settings:
Make sure your products are a few clicks away from the homepage. It makes buying more accessible for the customers
Add the 'About' and 'contact' page on your website. It will show the authenticity of your page
Go to the Settings dashboard and make sure all the sections are filled with relevant information
Add the payment gateways for your store and make sure they are accessible
Also, do not forget to add a 'search box on your store's homepage. It will benefit the customers and is important for e-commerce optimization
Add keywords to improve your site's search results, title tags, and product pages. Also, complete the site optimization for search engines
Try making the stores design and theme user-friendly for mobile users
You are now ready to launch your fully optimized e-store.
7. Launch your Shopify dropshipping store
After completing the setup and optimizing your Shopify store, the last step is to launch it. Now, set up your Shopify dropshipping website. You can easily use the Shopify quick-start wizard to make your website and launch your store.
To set up your Shopify website, follow these steps:
Complete the design setup of your dropshipping store and add shipping pages
Make navigation menus for your website and put in your payment details and shipping costs
Lastly, connect the URL or domain name of your own website to your Shopify dropshipping store and launch your store
You can quickly complete the setup and launch your Shopify dropshipping store in a few hours
8. Market Your Dropshipping Store
With thousands of new sellers dropshipping products on Shopify, your marketing strategy needs to be top-notch to succeed. A new store will not rank on Google for a long time. Hence other marketing tactics are required to lure in customers.
Use one or all of the marketing methods mentioned below to market your Shopify dropshipping store:
Paid Ads
If you can afford it, paid ads will help you tremendously in boosting customer orders. Buying TikTok ads, Facebook ads or ads on Google Ads lets you target your desired audience. It also provides ads on an everyday budget.
You can efficiently market your dropshipping store on a minimal budget on big platforms like Facebook marketplace and Instagram business.
Influencer Marketing
You can also market your Shopify dropshipping store by collaborating with influencers on social media. Marketing through influencers is a business strategy of paying an influencer to show and promote your products to their audience and provide links to your store.
Marketing through Instagram, Facebook, and other social media influencers is pervasive in today's age. These social media influencers have many followers and can help your Shopify store grow.
Email Marketing
Email marketing needs to be a business's top priority from day one. Make a list of Email addresses start sending catchy emails about your products, and provide details to the customers.
You can also customize the Emails for different genres of audiences to provide a solution for their problems. Email marketing helps reach the target audience directly. Email marketing is the easiest way to connect with your customers and offer deals directly.
Content Marketing
Every ecommerce business needs to market its content using social media platforms to attract buyers. You can make your store's Facebook pages and Instagram accounts and share the latest products and deals via a post.
Social media presence is extremely important to gaining loyal customers. It shows a brand's authenticity and customer reviews as well.
Mobile Marketing
Mobile marketing allows customers to connect to your ecommerce business via mobile phones. It is essential to garner customer reviews and provide customer support via texts or messages.
You can also make a support group chat on messenger to answer frequently asked customer queries and confusion.
Keyword Research Tools
No matter how unique your ecommerce stores are. If you do not perform adequate keyword research and SEO, your Shopify stores will be invisible. The keyword research tool will provide the results of the monthly search volume of your products.
You should use this information to determine how many sales a product will generate and which new products to bring to your dropshipping store. There are many keyword research tools available to help you boost sales.
9. Make Your First Sale
Making your first sale will undoubtedly be exciting and nerve-racking. After creating and running a fully optimized Shopify store, you are ready to hit the market. The first few sales are always complex, but you will soon hit it off.
Try your best to satisfy the customer and reply to queries on time. After a few positive customer experiences, you will soon be on the way to becoming a Shopify giant. Lastly, do not forget to keep your item listing updated to prevent orders of 'out-of-stock' items.
Frequently Asked (FAQ) Drop shipping Questions
How much money can you make?
For starters, you can easily make $100-200 dollars a month through dropshipping on Shopify. A Shopify dropshipping business, unlike a traditional wholesale business model, does not incur losses because the seller does not purchase or store the items beforehand.
An experienced or advanced level seller can easily sell products through Shopify and make $1000-10000 a month.
How can a beginner start dropshipping?
A beginner can easily start dropshipping by following the steps given below:
1. Choose the list of items you want to sell on your sales channels and perform market research
2. Find a reliable supplier, and then make your Shopify dropshipping account
3. Market your online store and sell products at competitive market prices by initially keeping the profit margins low to build your brand
4. Later on, you can set your retail price for every product. 
How do I handle product images and product descriptions?
A few tips mentioned below can help you write product descriptions:
1. Keep your target audience in mind while writing descriptions
2. Do not forget to mention the product's benefits 
3. Keep your tone catchy and engaging
4. Upload good quality pictures with your products
Who pays shipping costs?
Most of the time, the buyer is liable to pay the shipping costs if not stated otherwise on the description page. Shipping costs depend on the item weight, so keep your store's shipping charges updated.
Is drop shipping legal?
Yes, dropshipping is legal. Thousands of sellers around the globe use dropshipping to fulfill customer orders. However, it would be best if you were careful who you partner with. Some dropshipping suppliers can scam customers and get your account suspended.
Who handles customer service and product returns?
As a business owner, the seller usually handles product returns, track returned items, and restock customers from their Shopify admin. This can also be outsourced to a team or fulfillment company so you don't have to do the returns yourself.
Conclusion
By now, you must've learned the nitty-gritty of Shopify dropshipping. A decade ago, entrepreneurs couldn't even think of selling products without buying them themselves. How can you beat that? There's a reason dropshipping businesses are on the rise.
The ease of business that Shopify provides its sellers is incomparable. Hence, it is not surprising that Shopify has become the most loved ecommerce platform for dropshipping business owners.
So, are you ready to start your entrepreneurship journey with Shopify?