eCommerce has become a huge part of the modern marketplace, growing exponentially year after year. With this growth has come new opportunities, including Print On Demand eCommerce.
Print-on-demand or POD, is an area of online sales that has seen particular popularity in the online market. Many sellers and entrepreneurs have print-on-demand friendly products that could be successful and profitable to sell online, but they find themselves confused, or even intimidated, at the prospect of designing, building, and launching an online store.
Is it expensive? Do I have to know how to write code? How do I deal with inventory or shipping? How complicated is the system to use, and do I have time to use it?
These are some of the questions that keep some ecommerce business owners from branching out into the online world, and missing out on the potential profits of having a successful POD eCommerce store of their own.
The fact is, creating your own online store using a print-on-demand model requires little or no upfront costs, no coding experience, and typically offers a simple, easy-to-understand user interface that practically anyone can master.
Continue reading to find out how to start a print on demand shopify store and how print on demand works…
What Is "Print on Demand" and How It Works
Print on Demand also referred to as POD, is a method of order fulfillment in which products are printed or produced one at a time and only after being purchased from an online retailer.
Paperback books are a classic example of print on demand, where the buyers order in immediately sent to the printer, who print just the copy or copies of the book ordered, and typically packages and ships them to the customer as well.
This same process of order and fulfillment is used for an endless supply of products from clothing to office products to sports memorabilia.
The POD process is particularly popular when offering customizable products.
POD technology removes the need for suppliers to maintain large inventories of a wide variety of products, eliminating high up-front manufacturing and storage costs, and reducing waste and loss from unsold inventory. All costs which would traditionally be passed along to the store owner.
Don't have a product of your own?
That's okay…print on demand can also work as a more modern version of the classic drop shipping model, adding the key benefit of product customization, allowing you to:
Choose a product or products from your supplier to sell on your Shopify ecommerce store.
Customize the product for your store (if applicable)
Set your sales price, based on the profit you want above the manufacturer's cost
Post the product for sale on your site
Once a customer places an order for an item from your store:
The supplier prints or customizes the order, as needed
The supplier packages and ships the order
The supplier handles any returns
The supplier sends you the difference between the manufacturer's cost and your list sales price, minus any fees.
From a small business or start-up standpoint, a major benefit of a print-on-demand store is that allows the store owner to reduce upfront costs and direct the saved capital to other important business goals like development and advertising.
It also allows the store owner to test new products to their target market with little or no financial risks, as nothing has to be manufactured before the sale.
Print on Demand is the ultimate low-risk business model.
What is Shopify?
Shopify is an eCommerce platform that allows ecommerce business owners to design, build, and launch their own online store. They also provide a point-of-sale app and hardware to allow owners to start selling these products at a physical location, if desired, all managed from the same account and on any device.
But Shopify is more than just an online store builder.
Shopify is also a selling platform designed to allow its users to launch their business quickly with user-friendly templates or, for the more tech-savvy entrepreneur, to further customize or even build their shopify store from scratch, using shopify apps.
If you're new to Shopify be sure to read our "Ultimate Guide to Dropshipping in 2022"
Regardless of where you're starting out, or what level of experience you bring to the table, Shopify can help you create a unique eCommerce presence online, as well as a custom Shopify store that can grow and change along with your business.
Print on Demand Business : How To Print on Demand with Shopify
Just because online platforms like Shopify make it easy (and quick) to create an exceptional eCommerce store and launch an online business, there are still some important steps the business owner needs to take to help ensure the future success of their new venture.
Choose a niche based on your interests
First things first…what do you want to sell? Are you a niche shop or a general store?
Before you populate your Shopify store with products, you'll need to study your niche market and audience and know what they want to buy, and how much they're willing to pay for it.
Google Trends can be a good resource for finding popular niche opportunities.
Get Your Custom Designs Ready
eCommerce store design can be a tricky balance of practicality and artistic expression.
On one hand, you want your online store to be eye-catching and memorable, especially to your target audience, but on the other…it's just as important that it be functional and easy for your customers to understand, navigate, and (most of all) place orders from.
Here's a tip: Find out who else is selling what you want to sell, and then take a look at what designs the most successful sites in direct competition with yours are using. Note what catches your eye, what makes the process, from searching to buying, easier, and anything that distracts you from that goal.
Now, keep what you like, toss what you don't, and use your creativity and passion to make it your own.
Set Up Your Shopify Print on Demand Store
Shopify provides a number of free shopify themes that you can use to offer an unlimited number of products on your dropshipping store. Allow yourself a few days (or longer) to really dig into the features and options that the Shopify templates offer.
This will allow you to provide the best possible shopping experience when you launch, as well as letting you focus on sales and marketing, instead of getting distracted with your store design.
To really make your store shine, consider working with a professional Shopify expert as early in the design process as you can.
Promote Your Dropshipping Store
To a great extent, your social media presence can drive your eCommerce success.
Promote your store, your products, and even your story through popular search engines and social media sites like Twitter, Instagram, and Facebook. Post updates, new products, seasonal specials, and anything else that your customers, or potential customers, may be looking for. Don't forget to include a "call to action!"
Best Shopify Print on Demand Apps
When it comes to start a print on demand store, you will have a wide variety of apps and suppliers that can provide print on demand products for your shopify print on demand store. Whether you're selling apparel, coffee mugs, phone cases and phone accessories or any other print on demand product. You'll have to find a supplier that offers products of your choice.
To accomplish this there are some amazing apps to help your with your print on demand store.
Here are a few of the best shopify print on demand apps out there for setting up, stocking, and running your Shopify store:
Printful, is one of the most popular print on demand dropshipping suppliers. From custom shirts to mugs, Printful allows you to add your custom designs to a wide range of custom products and add them to your store with a few simple clicks.
Shipping more than 23 million products in the last decade, Printful boasts a wide selection of flexible, intuitive features to help its users test, stock, and, of course, sell new products. Printful comes with a customer support team that offers support 24/7 so your POD business can run flawlessly when issues arise.
Printful is undoudbtedly one of the best print on demand service providers on the market.

Free Webinar: How to Quickly Start a Profitable Print-on-Demand Store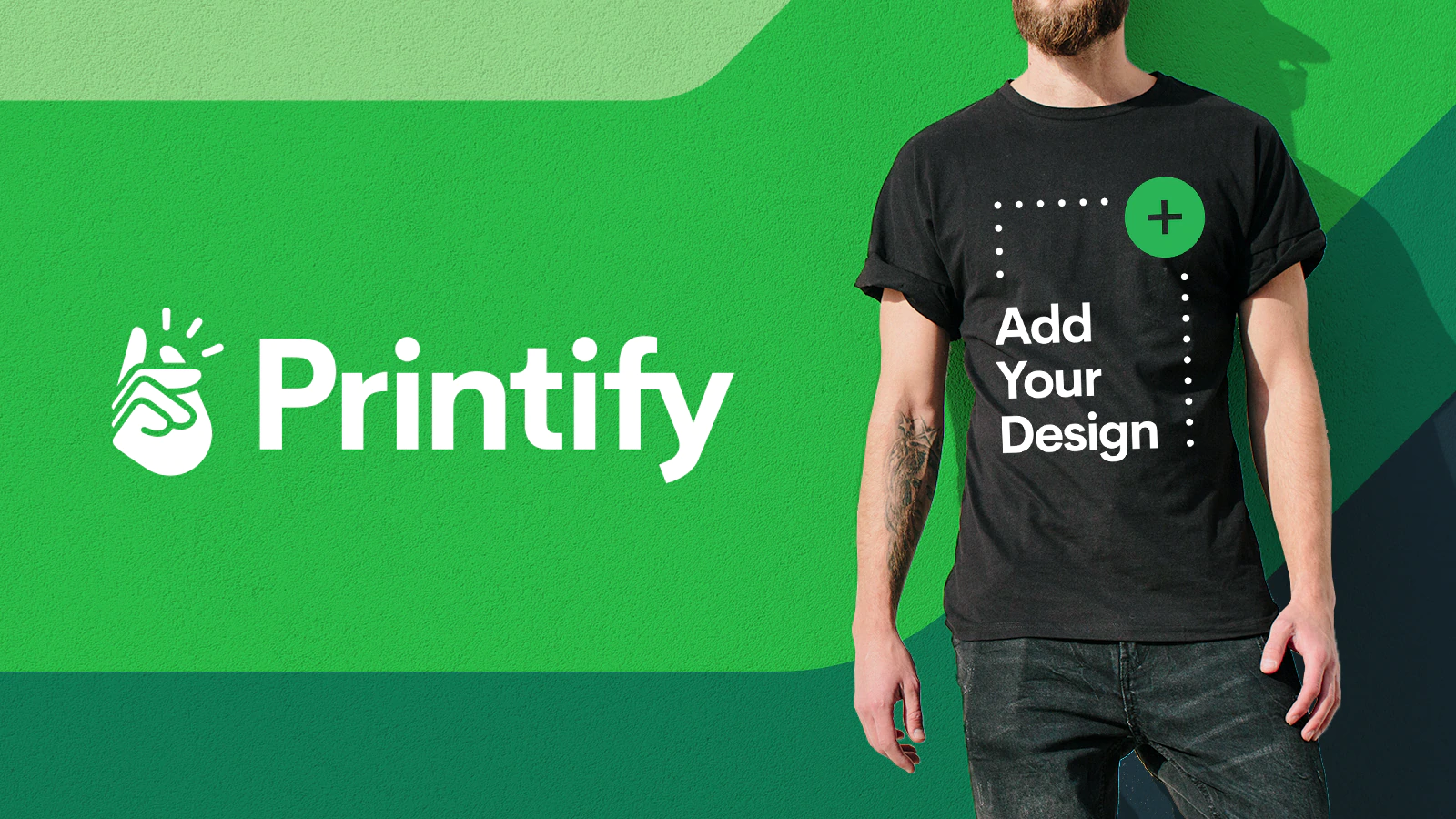 Printify is a free to use top-rated print-on-demand app for Shopify, offering general layout and design tools, along with a user-friendly product mockup generator. Printify partners with printers in more than 90 countries, decreasing delivery times and allowing store owners more regionally specific customization options.
Printify pricing starts with a 100% Free plan, so for those looking to start a POD business with no upfront costs, this can be a great start for your POD shopify store.
This newer app prides itself on offering a huge variety of eco-friendly products like its 100% organic cotton fabrics. Packaging is zero-plastic and nearly all T-Pop processes are vegan-friendly, even down to the use of eco-friendly ink.
If green is your thing, T-Pop might be your answer.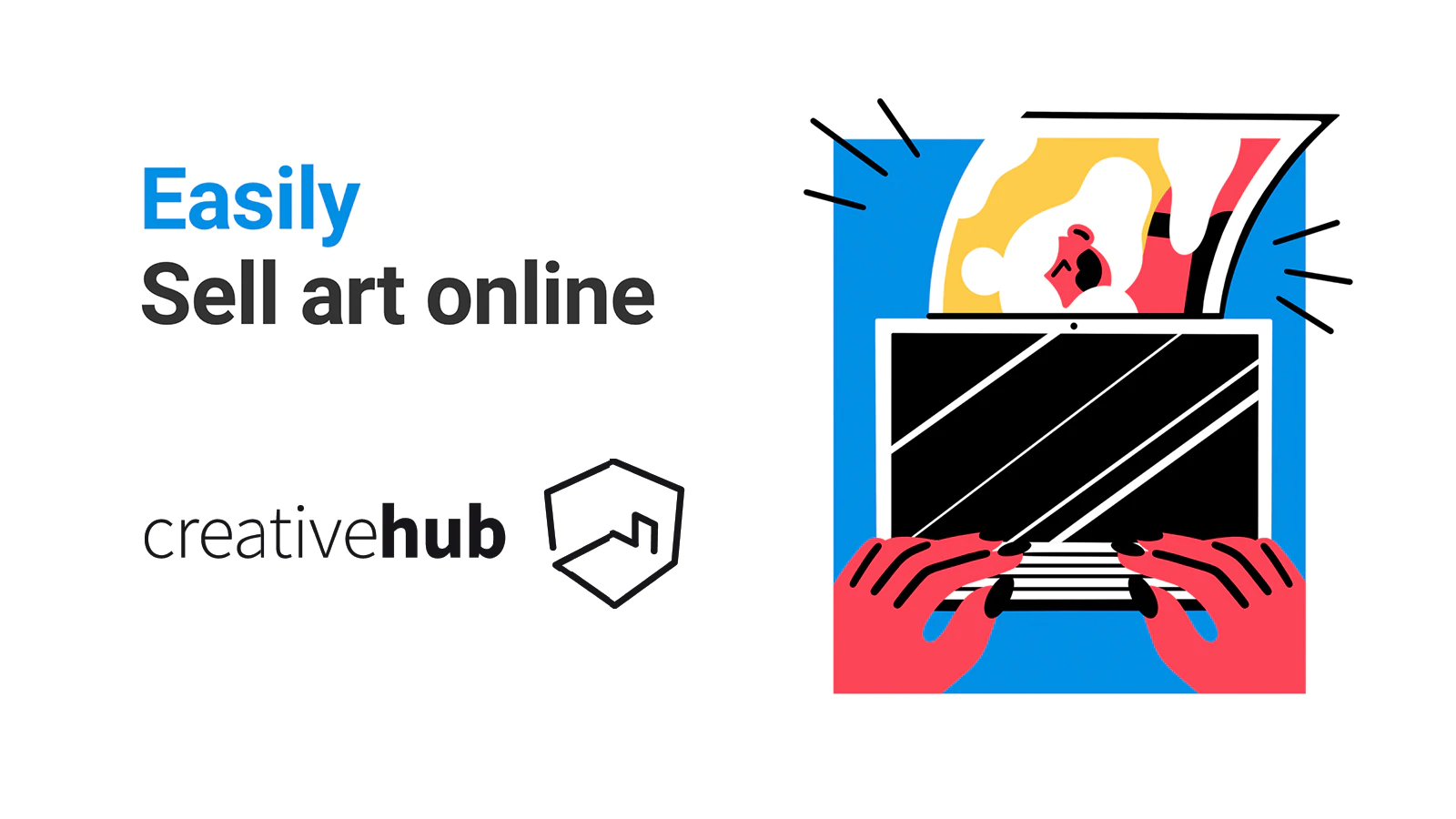 While many apps are designed to offer and improve clothing sales. Creativehub is an award-winning app that focuses more on artwork, wall art and art printing. This easy-to-use app functions like most other print on demand apps, but with a great focus on the demands of visual product sales.
Like T-Pop, Gelato is a recent addition to the POD scene that, with its advanced design assistance features, professional services, and a massive color palette, is drawing a lot of attention in the print on demand world.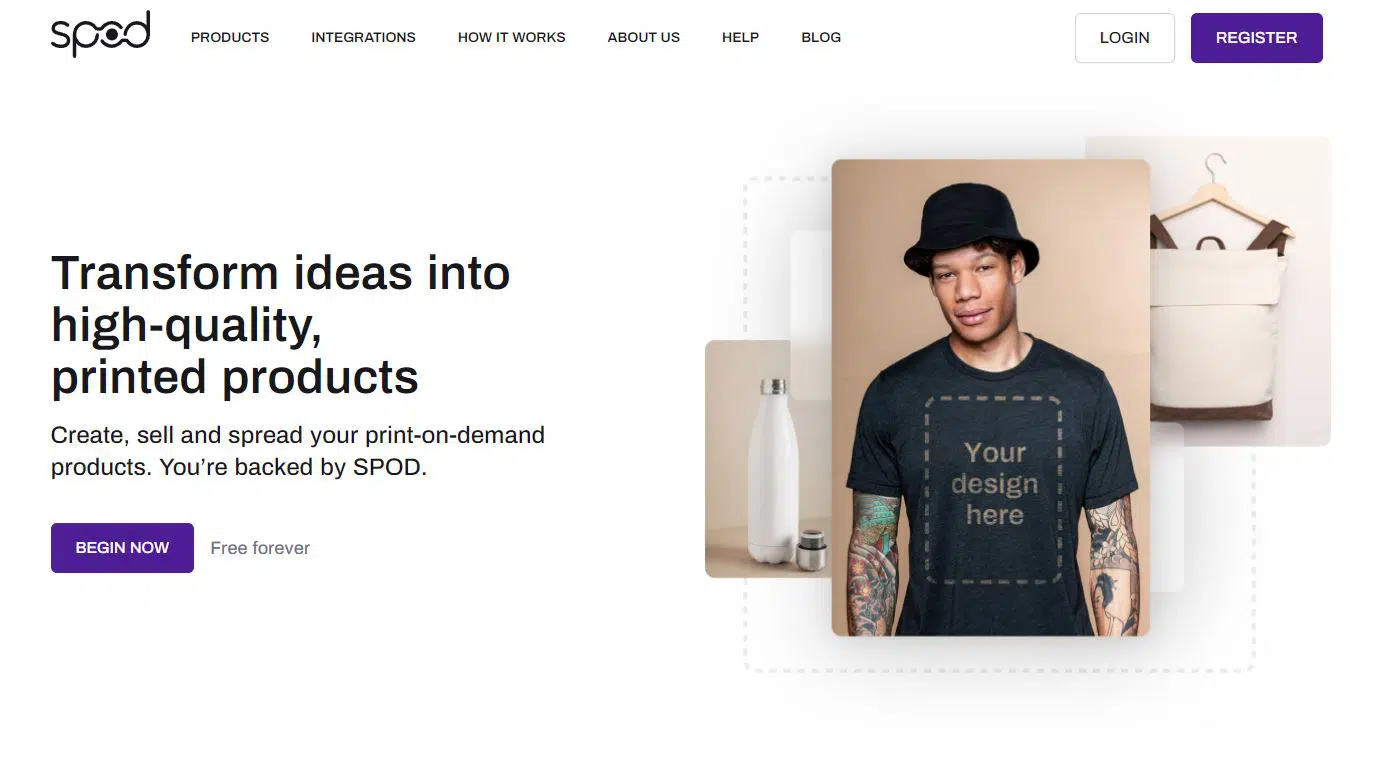 SPOD is a print on demand company that offers 48-hour shipping, which is a big deal for resellers. They also offer more than 50,000 icons to help store owners get started with a custom design.
JetPrint offers its store owners many unique and appealing product offerings that are popular with buys but that don't seem to show up in a lot of other online stores, like watches, shoes, and other personal items.
Don't let the name fool you, Teelaunch is a lot more than tee-shirts. In fact, their slogan claims to offer POD products "you've never seen before. A quick search reveals an offering of harder-to-find products like jewelry boxes and blue-tooth speakers.
Teelaunch boasts that their minimized costs maximize their store owner's profits.

Printy6 is a solid, if bare-bones app, that offers much the same basic features as many other apps on this list. Both design and product mockup gnereator features are adequate, if not particularly unique. If simplicity is your goal, Printy6 may be worth a look.
Fuel is another highly rated print on demand company for Shopify store owners, popular for offering super-simple designs and basic features.
Print on demand product providers offer what might be the best, easiest, and certainly the most economical ways to source products for your ecommerce store and sell them online.
Still, no system is perfect, not even print-on-demand.
Here are some pros and cons to consider when looking at to start a POD business on shopify.
Print On Demand : Pros & Cons
Pros of Print on Demand
POD allows you to start selling using a 3rd party drop-shipping model, without the need to keep inventory, handle, or ship products yourself.
It's the most economical means of starting an online business and sourcing products.
Easily create custom products, from coffee mugs to t-shirts, designed specifically for your target market.
Helps you create designs and test new products quickly.
Add new, ready-to-sell, quality products to your store in minutes.
Offer products for the newest trends while they're still hot.
Allows store owners to focus on more profitable areas like marketing, advertising, and customer service.
Product customization like logos and images can be your own, or done through a 3rd party artist/designer from a service like Fiverr that you hire.
Extremely low overhead due to not needing inventory.
Cons of Print on Demand
The cost of individual sales items are typically higher than buying inventory in bulk, which means lower profit margins per sale. Typically, maintaining a high volume of POD sales will help even this out.
Shipping times and additional shipping costs are often out of the control of the store owner.
The store owner's ability and options for product customization are based on the options offered by the supplier.
Sign Up For Our Newsletter To Get Weekly Updates For Print On Demand Ideas
Shopify is the preferred eCommerce and Print on Demand partner for millions of successful brands around the world. Trust Shopify to help you design, launch, and run your print on demand shopify store successfully!
Ready To Start Your Own Brand? Let Brandafy Build Your Dream Store For you!