Dropshipping has been growing rapidly as it has allowed entrepreneurs to quickly start their own ecommerce stores without having large upfront investments. People across the planet are taking up the trend of selling products online to consumers everywhere.
Shopify provides a powerful, flexible ecommerce platform that makes it easy for entrepreneurs to start an online store. As a result, many Shopify dropshipping websites have made unbelievable profits.
All you need is an incredible online store with some in-demand and unique products. Market them well, and you'll be on your way to growing a profitable ecommerce business.
Inspiration drives motivation. Therefore, we are rounding down 19 top and successful Shopify dropshipping store examples. These stores know how to make it big, from exemplary customer service to product reviews and money-back guarantees.
So, if you're interested in learning the winning tactics of different niche stores and gaining knowledge from experts, keep reading.
What is dropshipping, and how does it work?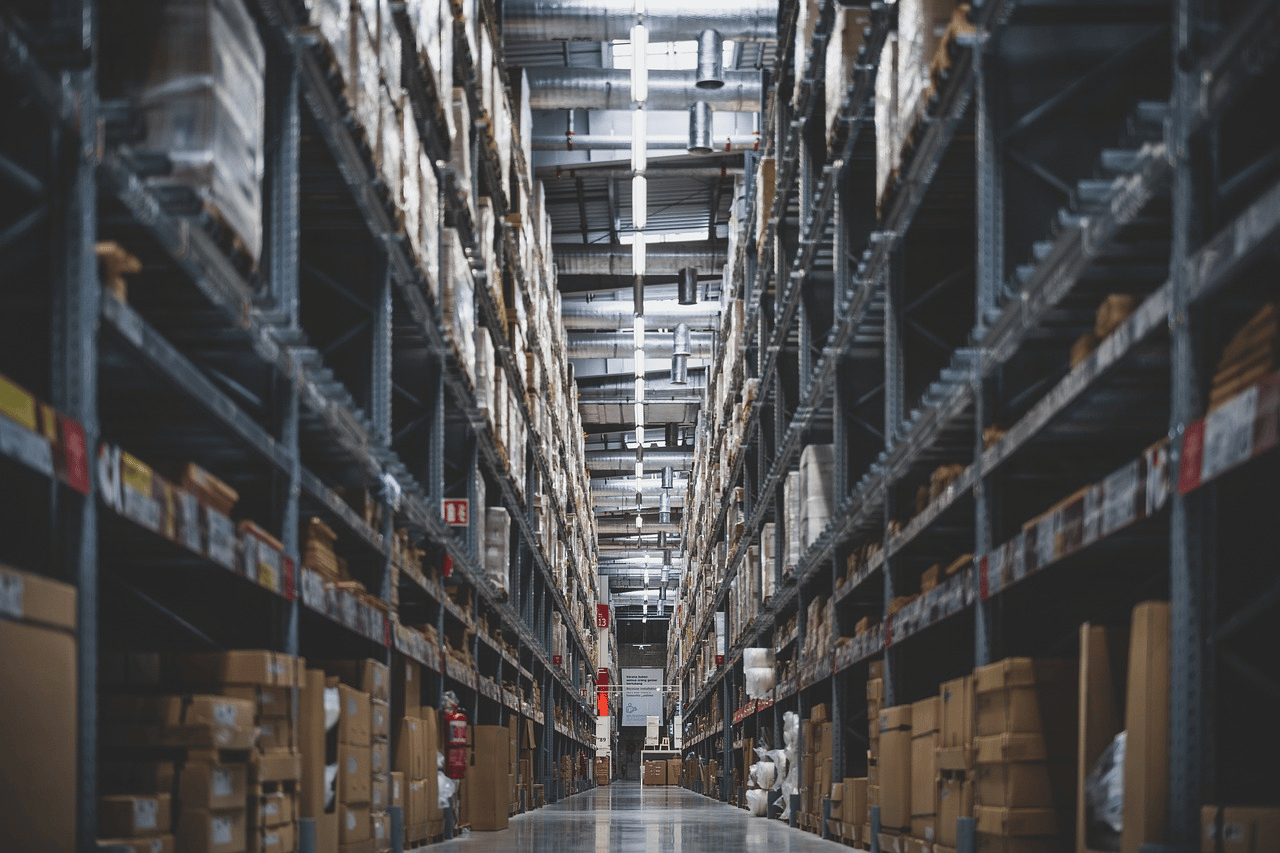 Starting an online dropshipping store is the perfect way to open a business without wasting time managing inventory. For those choosing Shopify for their online store, this ecommerce platform enables you to create and start an online shop without needing to store the goods physically yourself.
Imagine you want to save yourself from having to ship products to customers via mail. Instead, the customer who purchases the goods from you will get the order delivered by a supplier directly via drop shipping. Shopify is the best commerce platform when it comes to starting your own dropshipping store.
With dropshipping, you partner up with vendors or dropshipping suppliers who packs and delivers goods on your behalf. All entrepreneur needs to make a credible web site and online presence and market the products. Then, you set the product prices yourself and make sure to leave enough room for a good profit margin.
Dropshipping is easier than starting a traditional selling business as it poses fewer risks. For example, online stores can change their niche if things don't work out. As they don't buy the products themselves.
Notebook therapy and Dude gadgets are examples of Shopify stores that sell totally different products but are still successful if you're interested in knowing the ins and outs of dropshipping on Shopify, head over to the next section.
Why is looking at dropshipping store examples important?
Dropshipping might seem like a cake walk, but it's not all roses and flowers. It can get complex, and your store might struggle a lot (especially in the beginning). Therefore, it's important to learn how top stores made their name online.
Here are a few tips for running a successful dropshipping business:
Correct marketing strategies to get organic traffic and a loyal customer base
High-quality products to retain old customers and gain popularity
A good after-sales and customer support team to cater to buyer's queries and issues
A well-curated web page to make shopping fun and easy
Target a different market, for example, middle-aged people, pets, jewelry
If you can ship the orders without a shipping fee, it will increase sales
Make social media accounts for your store to get followers and improve your reach
Give discounts and deals and send bundle offers through emails and newsletters
Currency Converter for visitors from different countries.
If you can follow the tips above, it'll help in making your store more successful. Notebook therapy and Dude gadgets are dropship examples of Shopify stores that made it big.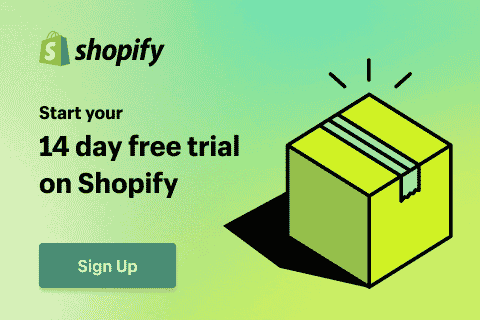 How do you find a successful Shopify dropshipping store?
If you're confused about how to find successful dropshipping stores, don't worry! There are plenty of tools and software that you can use to find them. Here is a list of successful dropshipping store finders:
Use Google Search
Sell the trend
For more help, you can also use Sell The Trend. It helps to find other dropshipping shops around the world. These tools help you locate most of the drop-shipping store examples in this article! Most of these tools will help you find successful Shopify dropshipping stores and find top selling products.
You can also perform a simple search on Google that will help you find the top dropshipping stores of a specific product category. Do you want to learn what makes some dropshipping websites so great? Then head to the next section.
The Most Successful dropshipping stores
The best dropshipping stores are the ones that have a clearly defined niche. They know their offerings and marketing techniques that they can use so that consumers can find them, which means the company's success strategy has been established.
Here's a list of the top 19 dropshipping stores and why they are so successful.
Niches: Dog-related things like jewelry AND apparel, and home decor
The Foggy Dog sells shirts, necklaces, bracelets, rings, and other items for man's best friends. Now, who would mind dressing up their canine friends? This successful Shopify dropshipping store will fix all your dog-related worries.
Any online store owner would like to learn a good design process from a dropshipped store. This dropshipping website is easy to navigate and shows all important pieces of information related to their products. A successful Shopify dropshipping store has many features that make it popular. The same is the case with The Foggy Dog.
Here's why The Foggy Dog has become a part of successful Shopify dropshipping stores:
The Foggy Dog's page has over 300k Facebook and Instagram followers. It means they have an established customer base. Dogs are everyones' friends, which is why most successful dropshipping stores target an audience that loves pets.
This dropshipping store is all about dogs and their items. Everything is about your loyal canine friend, from furniture to apparel and jewelry. Therefore the target audience is huge, and conversion rates are higher than normal.
The online store uses purple color rather than traditional blue and green ones. Purple has proven to be viewed as powerful, luxurious, and attractive. Hence, a well-curated store adds to the popularity.
Successful stores always have well-designed and engaging websites to attract more customers.
The Foggy Dog is not all about orders and items. It has a website with an informative blog and articles. Firstly, this increases a store's SEO meaning more traffic will come via search engines. Secondly, blogs and websites improve customer trust and reliability.
So, if you want to increase your store's organic traffic, invest in a website. Then post blogs about the benefits and uses of the items you sell.
They have a unique variety of items for your dogs. Honestly, not many businesses sell jewelry for pets. Innovation and creativity are other reasons this store thrives in the sales sector.
If you want to copy this business model, get the creative juices flowing and introduce products that are not mainstream but have great potential to sell.
The Foggy Dog's business model is based on the customer's preferences and ease. Therefore, their newsletters are packed with deals and bonuses for the customers. Users can also read more about keeping their pets happy and healthy.
This type of marketing costs less but reaps benefits. Just pack a deal for the customers and watch the sales increase. Newsletters are also a great way to keep connected with followers. They can send you replies and interact with the brand too.
Gigh quality product Images
The common aspect of most successful dropshipping stores is that they put up high-quality and well-captured images. Whether the store's social media page or Shopify store, customers will come if the images are top-notch.
Getting professional pictures taken of your products means your store will generate higher revenue in the end. So, it is an investment worth making.
Product category: Fashion Apparel
Are you even in 2022 if you've never heard of Fashion Nova?
It is one of the top Shopify dropshipping stores, and rightfully so. Fashion Nova is a fashion garments store with estimated traffic of over 20 million. Fashion Nova is an excellent example of making it big in the apparel segment.
The online store is based around women's clothes and making them feel good. It is also an all-inclusive shopping site. From sexy and modern dresses to classical pieces, customers can find all types of clothes in this successful store. Moreover, it offers affordable fashion for every body size. Fashion Nova is a perfect example of a brand that found the right mix of dropshipping clothing suppliers and executed a great ecommerce strategy.
So, what makes this fast-fashion store so successful? Here are the reasons:
When you first visit Fashion Nova online store, you'll have the chance to get 10% off on your initial purchase. Just take the sizing and styling quiz, and voila! The discount will come through instantly.
Such strategies help stores increase conversion rates and make more sales. Customers know they'll surely get a discount, so their interest increases. Additionally, the blur effect in the background further highlights the call to action button.
Fashion Nova has a unique selling point that most apparel stores ignore: having plus-sized garments! So, the body types most brands stereotype are hugely accepted and appreciated by them. That is the reason Fashion Nova has a dedicated section for chubby customers.
When you create acceptability for plus-sized figures, a new customer base develops. That's why Fashion Nova has garnered such popularity in a bit of time.
Use of Social media Influencers
Take a look at their Instagram bio. You'll find the 'Tag us to be featured' option for the customers. The online store invites customers to share their pictures and videos wearing Fashion Nova garments. Having strong customer relations makes a successful ecommerce store.
Additionally, their pages on Pinterest, Instagram, TikTok, and youtube channel constantly uploads content. It helps Fashion Nova get millions of followers and loyal fans.
At least one of your favorite influencers has collaborated with Fashion Nova. This is how extensive their collaboration is.
And it is another crucial factor in this store's success. They collaborate with world-famous celebrities and influencers. As a result, their name has been included in songs, and high-level celebrities like Kylie Jenner and Cardi B have promoted their brand.
Fashion Nova successfully created hype for themselves and gathered millions of followers using social media platforms like TikTok and Instagram.
There will almost always be an ongoing sale whenever you visit their online store. Plus, there's a timer counting the time until the deal ends. This strategy creates panic and excitement among customers to order their selected items quickly.
Fashion Nova provides the option of visual search for the buyers. It means customers can use inspirational pictures to search for the ones that match those. It provides ease of shopping and options for everyone.
Lastly, the recommendations section is another important factor that helped Fashion Nova become big. When you option a product page, you'll see a list of recommended items to go with it.
For jeans, you'll see shirts, jewelry, and even shoes. Again, the idea is to make decision-making easy for the people and generate more sales.
Niche: Cosmetics
If you are a cosmetic fanatic, you must have seen ColourPop cosmetics.
This brand came and conquered. ColourPop is one of the top dropshipping stores selling cosmetic products. From a well-curated website to plenty of options for every skin color, this cosmetic company knows how to make it big.
So, why is Colourpop a successful dropshipping store? Here're the reasons:
Beautiful, eye-catching, and contrasting colors are the forte of ColourPop's website. In addition, successful Shopify dropshipping stores have an intriguing website theme and layout that compels the customers to stay longer.
Visuals affect the customer's brain, and having a great website layout like ColourPop will surely increase sales.
ColourPop cosmetics are famous for influencer and celebrity collaborations. As a result, they have garnered over 4000 influencer reviews from around the world. Additionally, big names like Disney have also worked with ColourPop.
Dropshipping stores send PR packages and complimentary products to big influencers, which drives traffic towards the brand. That's why ColourPop is standing at over 10 million Instagram followers.
Di you know that positive customer reviews generate more sales than other marketing strategies?
You can view customer reviews and testimonials on their website. Further, the reviewer's information like skin color, type, and age range is also mentioned. Finally, you can go through the first-hand reviews and make a purchase decision.
Social proof convinces people of a product's reliability, and ColourPop promotes that by having the option to put up pictures with reviews.
Don't we all love freebies?
Giving away free product samples has been the strategy of most successful dropshipping stores. The same is the case with ColourPop. They regularly give out a wide range of products to their fans.
Giveaways are the easiest way for brands to market themselves. Everyone loves having some freebies, and tagging a few friends under giveaway posts is worthwhile to win some fantastic products.
The best thing about ColourPop is that they are vegan and cruelty-free. With people moving towards a sustainable and eco-friendly lifestyle, organic and vegan cosmetics are on the rise. ColourPop claims its products are not tested on animals and are vegan.
Niche store: Helpful products
Inspire uplift is one of the top Shopify dropshipping stores that sell problem-solving and helpful products like pet supplies, home supplies, etc. It has a wide range of products, from apparel and garments to workout items. In addition, every product on the website has product reviews to aid new buyers.
It has over 800k of estimated traffic. So, what makes Inspire uplift a good dropshipping store example? Here are the reasons:
Large Social Media Following
Open Uplift's Facebook page, and you'll see they've over 6 million followers. The same goes for their Instagram and other social media pages. A good fan base means you can easily market and sell your products in your online store.
Additionally, they regularly post lovely and creative posts on their pages, making people love them even more. The strategy of emotionally involving customers in a brand works to make dropshipping stores successful.
You can easily find help and advice from their help centers online. Additionally, they have a fast reply feature for all customer queries and messages.
Top Shopify dropshipping stores always keep connected with their customers. Whether it is emails, online interactions, or chats, giving your customer importance means better revenue.
Inspire uplift sells the widest variety of products. Their niche is not limited to a group of people. Therefore, having a wide range of everyday products helps garner more audience and target bigger customer groups.
Want to get a shirt for yourself? Visit the Inspire uplift online store, and you'll find one for your pet too. Additionally, you can purchase different varieties of items from one online business.
This dropshipping store offers free shipping around the world. Nothing intrigues buyers more than no shipping fees. This is one common method some Shopify stores use to increase their conversion rates.
Free shipping also helps Shopify stores make a brand name and increase customer investment.
Shopify stores are now moving towards making their youtube channels for better promotions and branding. For example, inspire uplift has its own youtube page with over a million views. They also use videos for their product pages.
Collaborations and affiliate marketing
Like most successful dropshipping stores, Inspire Uplift also collaborates with influencers and celebrates to promote their products. Additionally, affiliate marketing helps make money by putting in little effort.
For example, just recommend a product to your readers, and you'll profit from it. This is why many blogs promote affiliate marketing, and many Shopify dropshipping stores invest in it.
Niche store: Shoes and accessories
Allbirds is one of the successful Shopify dropshipping stores based around selling shoes. Additionally, they also sell apparel and accessories like masks and hats. Allbirds is dropshipping store example that has made a name in little time.
Launched in 2014, the successful dropshipping store has made a big name in the shoe niche. To know the success recipe of this Shopify store, keep reading:
Allbirds' Shopify store has the motto of sustainability and recycling. All their shoes and garments are manufactured with renewable material—this way, the store caters to the group of people who want sustainable yet quality shoes.
With eco-friendly movements on the rise, Allbirds' Shopify store has already pledged to the change environmentalists love.
The shoes in this Shopify store are not catered to one gender or age group. You can find shoes for men, the elderly, women, and even children. Allbirds is one of the best Shopify dropshipping stores for all your footwear needs.
The shoes are more than just that. This dropshipping store is on the list of Shopify dropshipping store examples that combine fashion with comfort and sustainability. The shoes
Allbirds website is well curated and a great example of modern and successful stores. Take a look at their professional and aesthetic page, and you'll get inspiration for creating a good dropshipping store.
Lastly, this dropshipping store now runs a thrift store called Airbirds rerun to sell slightly used and minorly defected pieces. It aims to lower human impact on the Earth. Additionally, the lives of the preloved pieces are also increased.
Such initiatives improve the traffic of the Shopify store and help promote sustainability.
Niche store: cat products
How can I earn $100k selling cat products? Because it's Meowingston's achievement. The company drops off everything you need for your cats, like furniture and toys. What an adorable cat it would look like wearing cop costumes! Meowingston offers you an exciting way to get photos of your cat.
Do I want to buy cat accessories? Then, look no further for all your pet cat-related needs Meowingston will be your best fit. Here are some reasons this Shopify dropshipping store is so successful:
The best thing about this successful Shopify dropshipping store is that everything is humorous and creative. Even the basic information like page name and contact details are written with such humor that it stops scrolls.
Puns and sarcasm are an integral part of the meowingston website. Visit them once, and we're sure you'll have a good time.
Is meowingtons only about cats? Well, no, there is something for everyone. Though the company model is based around cats, you can find human-related stuff too. Having a wide range of products means there will be more potential customers.
Videos are most impactful on the human mind than pictures and images. Take a look at their website, and you'll see plenty of Gifs floating around. Likewise, when you open a product page, you'll see plenty of mice moving around.
Adding GIFs is another way to attract potential customers. Meowingston's website layout is one of a kind.
There are plenty of cat-themed items for you and your whiskers. You can also avail yourself of print-on-demand services and get an animal of your choice printed on the clothes.
Successful Shopify dropshipping stores provide customization features, and they make the buyers feel appreciated and important.
Meowingston is more than just a brand or a dropshipping store. It is a whole community of cat parents. Top dropshipping stores always focus on building a community rather than just selling goods. They send over cat advice, in-trend cat items, and news about your furry friends.
Meowingston is all about cats, and we mean it. When you open their website, you'll see a wide range of cat products along with the cat-themed design. Even the cursor and fonts match the store's theme to enhance the customer experience.
Meowingston is not only about selling products. At the headquarter, it helps stray cats and rescue cats. They also regularly work with shelters to donate necessary items for caring for furry friends. Their philanthropy works are what also help their brand generate more sales.
When we order a product online, nothing is worse than waiting days for it to arrive.
Meowingston ships out orders within 24 hours of placing them. Additionally, they provide great after-sales services to the USA, Canada, and worldwide. Furthermore, tracking numbers are available for every order to manage delivery better.
Niche: General dropshipping store
Originally referred to as a Fan Treasures, this store offers a variety of items that can match several styles. From t-rex necklace to a crystal necklace, there's plenty for everyone. It's important to know if the company's site has a section that provides reviews of the customers. It helps increase the credibility of the Shopify store.
It has an order tracking page that allows people to track where a product was shipped. It was also noteworthy that they created an online community on social media with over 50,000 likes. Most posts contain video formats containing links to a shopper's website within a description.
Want to know why this Shopify store is included in the biggest dropshipping store examples? Scroll down:
The customer support of this Shopify store is top-notch and fast. All the queries are timely answered and resolved. Additionally, you can also open their website and read FAQs regarding the dropshipping store and its policies.
Having good customer support improves the overall performance of Shopify stores. It is another reason why Fan Treasures is so popular.
New buyers can easily go through customer reviews and feedback on the products. In addition, social proof helps people trust new Shopify stores. Just scroll down on their website, and you'll find tons of reviews and product images for each item.
Fan Treasures' Facebook page has thousands of followers. Take a look at their social media page, and you'll realize why they have such a huge following. They constantly manage contests and giveaways to connect with their followers.
As it is a general store that sells different items and product categories, there is something for everyone. So go through their product pages, and you'll indeed like something.
Niche: Electronic accessories
People will buy an expensive phone case if you can use a photo from Miley Cyrus urging them to get it. Wildflower Cases offers iPhone cases and iPad straps as well as laptop clutches. Their designs are things flowers with bright and contrasting colors.
The company also runs collaborations so that Instagram models can upload pictures using their case and allow customers to post images on the homepage. However, it is distracting and would help keep things cleaner. Wildflowers cases are one of the successful Shopify stores that sells phone accessories.
Their items are mostly related to Apple's gadgets like iPhone, Apple Watch, iPads, etc. It is a dropshipping store example that'll fulfill all your accessories need for your screens. Here are some reasons why this dropshipping business is successful:
Celebrities like Miley Cyrus endorse this dropshipping store, making it successful. Additionally, many social media influencers are seen carrying Wildflower cases. It is indirect marketing where traffic is generated without actually persuading people.
People love luxury!
So, it is obvious that they'll love luxury goods for their phones. Wildflower cases only deal with Apple product accessories which is why luxury is associated with this dropshipping store.
Wildflower cases put out limited edition and one-time only designs for the customers. So naturally, such business moves create a sense of urgency in buyers to quickly grab the deals. No wonder Wildflower cases are one of the famous dropshipping store examples.
NICHE: LEATHER ACCESSORIES
In a desperate moment, Ryan Barr created WP Standard and commenced selling Mexican leather products to the public. As a result, the site grew and became one of the best-selling Shopify stores.
WP Standard has factories, laborers, and designers, but to think this was an idea would be crazy. WP Standard is now one of the top Shopify stores, and to believe it was once just a dream seems crazy.
So, what helped Ryan Barr achieve such success? Here're some beneficial aspects of this general store:
When you visit their web page, you'll get a newsletter popup. WP standard offers buyers a chance to win a free tote worth $225 if they subscribe to the newsletter. Additionally, they also give sales and coupon codes in some of the newsletters to create customer interest.
The top of the front page displays the 'best selling' section. Buyers can easily navigate their favorite items by clicking them. Having such sections helps dropshipping stores generate more sales, and customers love best-selling items.
WP Standard offers repairs of their bags even years down the line. At first glance, it may sound counterproductive. However, offering such good after-sales services increases the dropshipping store's credibility and reliability.
Just scroll down on the homepage, and you'll see many product reviews with ratings. Social proof helps people trust a brand more. Therefore, Daily steal displays the product reviews on its home page.
This dropshipping store offers free delivery of all orders above $75 value. Free shipping is proven to increase buyers and order values. Customers know they'll be only paying for the product, so they order more.
The Daily Steals Instagram page has lately posted aesthetic and pleasing product images and some other helpful facts. Of course, having a decent social media following always helps dropshipping stores' traffic. Their pages have over 20 thousand followers.
NICHE: JEANS
It is difficult to understand the dropshipping philosophy in dropshipping anymore. However, Hiut Denim Company is now rated as the most successful store on Shopify for this feat. The store is just an internet shop but employs stunning photographs and creative copywriting, creating an unusual vibe.
They promote their town's products and create their own clubs called the "No Wash Club" – essentially telling people not to wash denim jeans after a month. An excellent way for you to make your Shopify store unique.
Here are the reasons why Hiut Denim Co is on the list of Shopify dropshipping store examples:
Hiut Denim Co focuses on Jeans. From traditional biker shots to unique and modern jeans, they have all kinds of handmade denim. Handmade items represent luxury and comfort; this is precisely what Huit Denim claims.
All their jeans are handmade with love and care. Just take a look at their product pages, and you'll find one for yourself.
Too many cooks spoil the broth!
This statement sets right with Huit denim as all they focus on is jeans. There is no other product available in their dropshipping store. That is one of the reasons they are renowned and considered the best in the world.
It isn't surprising that their social media tagline says, 'We make jeans. That's it. Do One Thing Well,' and rightfully so. Their jeans are one of their kind with fans around the Globe.
This Shopify store knows how to win with words! Explore their social media accounts, and you'll realize why they have so many followers. The sales copy, taglines, and captions are well written.
Even the website has such amazing content and product images that customers end up making a purchase. All successful Shopify stores give great attention to the words. They're the only way to connect to their customer base.
Many renowned celebrities such as Arctic Monkeys and Radiohead band members have worn denim. Collaborating with high-profile celebrities gave Huit Denim's Shopify store a big business push.
NICHE: WOMEN APPAREL and accessories
We've seen the clothing of many older generations. Jean Pierre Klifa offers an excellent example of a product suitable for aging middle ladies. The garment is suburbia style and is elegant for most occasions.
This dropshipping business now owns its own designer clothing, which is really inspiring when we are just beginning. Tell me the best way to find a specific niche for a profitable business with an excellent client base in a fast-growing market and build a profitable business. Shopify allows for the creation and promotion of your own designs and can be achieved easily.
Why is Jean Pierre Klifa on the list of popular Shopify dropshipping store examples? Here are a few reasons:
Jean Pierre Klifa is one of the few Shopify stores that invested in an unusual niche and became successful. They sell garments for middle-aged women. Normally, this target audience group is not tapped into as it's not considered popular.
But Klifa is one of the few Shopify stores that proved that unusual niches could work.
Jean Pierre Klifa now owns its own designer clothing. It means they have their signature prints and clothing lines. The ecommerce store is top-rated and brings apparel and accessories options for aging women.
Having unique and classic pieces adds to a brand's value. Klifa is one dropshipping store example that brings traditional items with a modern touch. As a result, people love their pieces and brand ideology.
Niche: Electronics, home decor, office
Live super is a dropshipping store based around selling electronic items, home decor stuff, and office products. They offer free shipping in the USA and lucrative discounts to pique customer interest. They also have a wide variety of products ranging from home decor to electronics and everything else!
Here are some reasons Live super is a great store example:
Sales and limited-time discounts create a sense of panic and urgency in the customers. However, this dropshipping store knows how to make sales. There is almost always an ongoing discount that compels the buyers to 'checkout' with a bunch of products.
Now, who doesn't want their online orders delivered for free? Live Super knows that customers shop more if the shipping is free. Therefore, offer free shipping facilities in the USA, where they primarily operate.
Live Super has an account on almost all social sites, including Facebook, Instagram, Linkedin, etc. Their Facebook page has over 150k followers, and most traffic on their dropshipping store is generated through that.
Take a look at their web page, and you'll see pinks and purples a lot. These contrasting colors help them create customer interest and excitement. Additionally, all the product descriptions are written in bullet point-driven format. It also aids in quick scanning of the product's details.
Niche: Men's Fashion
The site has already spread some holiday love, and you can learn more about it too. Eliot Grey specializes in masculine clothing pieces that are elegant in European fashion.
On the products page, there are apparent signs of dropshipping with the shipping time and pictures but what is interesting for me is their effort to create an image professional with the same style. In addition, they're celebrating the holidays and offer a selection of gifts you can easily wrap up.
Here are a few reasons this Shopify dropshipping store has become so popular:
Frequently bought together
When you open their web page, you can go the the 'frequently bought together section to see the products that are mostly ordered in a bundle. Just go under the product page, and you'll see this section. Adding such helpful sections to web pages increase sales and revenue.
Eliot Grey is one of the few dropshipping stores offering customers gifting facilities. Especially during Christmas and holiday seasons, dropshipping stores benefit from such facilities. Buyers who want to give items get them packed from Eliot Grey too.
The best part? Dropshipping stores can increase profit by offering such facilities as they don't cost much to the brand.
Eliot Grey is all about men's fashion. The products are elegant, stylish, and also European styled. Selling high-quality items is the number one way for dropshipping stores to succeed.
Niche: Fashion
Clothing for young people is the gold mine for new niches, so MariGold Shadow's dropshipping store did it. The products are stylish, with studio-quality photos to display on stunning models. It also creates a collection of this product for the public to have more creative ideas.
One of its best qualities is the easy-to-use image scrolling feature on product pages. It's incredibly different, and if they had larger pictures, it'd have been bigger. They offer women's apparel items like tops and buttons with other accessories like shoes, jewelry, etc., primarily.
Here are some aspects of this dropshipping store that makes it popular:
The website pages of Mari Gold Shadows are easy to use and user-centric. Launched in 2009, this dropshipping store has come a long way. Just put in the website URL on the web browser and get started.
Users can get free deliveries worldwide for an order of over $100. You'll see the free shipping prompt on the front page whenever you open their web page. Putting up such offers helps dropshipping stores sell more items.
Even though this Shopify store is based around fashion garments, it has a lot of items to choose from. Customers can buy tops, bottoms, shoes, jewelry, dresses, and accessories. Additionally, you can browse the latest and unique designs on the dropshipping stores' websites.
Another factor in MariGold Shadow's success is the affordability of its products. This successful dropshipping store has various unique and affordable items to choose from. Additionally, there are a lot of discounts and sales throughout the year.
Successful dropshipping stores know how to intrigue new customers, and MariGold is one of them. You'll be given a 10% discount at checkout whenever you make your first purchase. It is one of the Shopify dropshipping store examples that know how to acquire customers.
Product type: Socks
Take a look at Mooche's website, and you'll see what they sell. Socks! Cool, stupid socks. This Shopify dropshipping store has more than $250 in sales every day. Mooshe Socks are an excellent example of Dropshipping.
Their niche products, the site, and the sense that style can help them produce an excellent collection of socks for consumers. The company offers membership programs that provide subscribers with a box of designer socks each month.
Here are some reasons why Mooche has become a popular Shopify dropshipping store:
Mooshe recently relaunched its home page and website. It helped them get organic traffic that has a high conversion rate. Getting traffic is easy, but they work hard for simple clicks and increased average order value.
The Shopify theme of this dropshipping store is based around luxury and aesthetics called the 'Mooshe theme .'You'll see amazing, quality images of socks whenever you launch the website. Additionally, there's always an image in the background of this dropshipping website to keep the theme neutral.
What's the worst thing about dropshipping websites? Those annoying popups and ads. But, Mooshe socks have no such issues. This niche dropshipping store has no popups. Instead, the message prompts or ads just look at the variety of socks.
Niche store: Cosmetics
SKKN by Kim is an online beauty company offering bold and luxurious makeup. Customers can browse by category and find exactly what they need! SKKN by Kim is an online shopping company delivering high-quality products such as lipsticks and highlighters. In addition, Shopify has the most affordable drop shipping option!
Founded by the celebrity Kim Kardashian, SKKN by Kim is giving its competitors a run for their money. So, what makes this ecommerce store so successful? Here are the reasons:
The SKKN by Kim beauty's website theme looks very neat and professional. It is obvious that they sell luxury items by the looks of the website too. Founded in 2017, SKKN by Kim has come a long way in just a few years.
Additionally, their social media pages regularly share posts and repost customer reviews for their followers. Having a complete website and media page setup means more traffic will come to the online store.
Also, customers can easily browse through the products by category or name to save time and effort in finding the ones they need.
A big name on social media celebrities is Kim Kardashian. Take a look at her personal Instagram page, and you'll notice she has over 300 million followers. So naturally, when such a big celebrity launches a dropshipping store, the chances of success are high.
It is a fact that having a celebrity status benefits new Shopify dropshipping stores. Therefore, SKKN by Kim was able to make a name for itself so soon. Additionally, Kim is known chiefly for her contour and lip colors, and she came out with those products fans lined up to get.
Even though a well-made product wins in the end, having a good start also matters.
Successful ecommerce stores have a wide variety of items. For example, SKKN by Kim has become one of the top Shopify dropshipping stores in the cosmetics niche as it offers a wide range of cosmetics for all skin tones and types.
The website's front page displays categories of all the products you can select. SKKN by Kim's store design is for luxurious cosmetic products, and its range targets a broad audience.
Lastly, the most important aspect of the top Shopify dropshipping store is the quality of items they sell. SKKN by Kim hits all the checkmarks when it comes to product quality and ingredients. Many celebrities and YouTubers rave about the online business and its quality.
The best sellers include SKKN by Kim contour kits and highlighters. You'll find the product descriptions of each item in bullet points and short sentences to aid readers in finding the best match.
Niche: general dropshipping store
Best choice products is a famous dropshipping store that sells various items. It is an example of a general dropshipping store that sells best-selling items from different categories. It also promotes best sellers to the front page to drive sales. With over 700k visitors, this general dropshipping store is flying high!
You can buy any daily life item from clothes to home decor and everything in between. Here's what makes this online store one of the best Shopify dropshipping stores:
Social proof makes customers buy products from a seemingly new dropshipping store. Best choice products go a step forward. It asks the customers to post selfies and images with their reviews.
Having a lot of reviews with photos increases the reliability of a Shopify dropshipping store. Which indirectly increases traffic to the store. Additionally, customers are encouraged to use hashtags and product images while mentioning them.
Best Choice Products uses the Shopify theme 'Sep 2021 – Labor Day (hero), Halloween (hub)'. It is a custom theme that represents their brand and ideology. This is an excellent example of a unique and customized theme to attract customers.
Best choice products is a dropshipping business that interacts with customers and buyers. They send emails and newsletters to people with deals and discounts. They also run social campaigns and interact with followers online.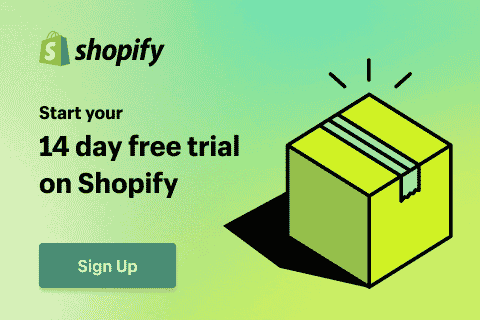 Conclusion
Dropshipping has become a new 'cool' in the ecommerce world. Shopify is undoubtedly one of the leading ecommerce platforms to start your dropshipping store without hidden charges.
Notebook therapy is a dropshipping store example that sells writing supplies and accessories. Similarly, Dude Gadgets is a Shopify store that emphasizes trust badges and bullet points while writing some of the best product descriptions.
So, get started with your dropshipping store and learn how to get successful by following the company model of the above-mentioned dropshipping stores.
If you already have your own dropshipping store, we hope you learned how to make your business grow. Good luck with your store!