Why Do Products Matter in Dropshipping?
The dropshipping model allows for speed and efficiency since you never lay your hands on the products you sell. It's the ultimate hands-off business you can start from anywhere.
But what your business has in common with every other retail model is the need for choosing the best dropshipping products.
Selling is all about giving your target audience what they want. Discovering what to dropship starts with identifying your market and their needs. What problems are you helping them to overcome?
The most popular dropshipping products all have the following characteristics in common:
Quality – Dropshipping is not a license to market low-quality products. That ship sailed years ago. To compete in today's market, your products must be high quality.
Problem Solvers – The best dropshipping products are designed to solve an existing problem. It could be small or large, but it needs to be the solution your audience is searching for.
Timeliness – Trends change. The top dropshipping items last year are already outdated. Stay on top of the shifting market to ensure you're still selling the right products.
At Brandafy, we create the branded storefront to help you get your new venture off to the best start. Without learning how to find dropshipping products that sell, even the most professional brand will not gain any traction.
How to Find Dropshipping Products
Although we specialize in helping entrepreneurs get their dropshipping brands off the ground, we understand how difficult it can be to figure out the best items to dropship.
To help you develop your strategy for what to dropship, we've created this guide for newbies to make the most of their Brandafy store.
When you sign up with Brandafy, your new store comes packed with the latest trending products, so you already have an edge on the competition, but let's go even further.
Where to Find Product Ideas
All dropshippers need to know how to research the best products to dropship because it will take up most of your time.
Finding dropshipping products requires a multi-pronged strategy. Follow these strategies if you want to conduct your own research on top of our highly accurate trending products feed.
Google Trends
Almost every online retail purchase starts with a Google search. Google Trends is a free tool that analyzes the top search queries in Google Search by region and language.
Discover what people are searching for in your niche to get some insights into the top products your customers are looking at right now.
Follow Your Competitors
Learn from the best. Examine the top brands in your niche. What are their top sellers?
Your competitors are a wealth of information for your business. Look up their social media feeds and keep tabs on their stores. When they shift to new products, it could be a sign that you need to examine your product range. Make sure to also look out for TikTok ads, Facebook ads, google ads or any other competitor ads that might give you ideas on what products to sell.
Join Online Dropshipping Communities
Dropshipping is a cut-throat business, but that doesn't mean you can't find value in working with other dropshippers.
There are dedicated dropshipping communities all over platforms like Reddit and Facebook that are open to beginner and veteran entrepreneurs.
Watch More YouTube
One of the most valuable marketing channels is YouTube. From product demonstrations to influencer unboxings, certain products are always trending.
This can be a great way of figuring out what's getting traction. If influencers are all over a specific product, think about how you can incorporate it into your dropshipping business.
Niche or No Niche?
Should you specialize in a specific niche or simply sell whatever the most popular drop shipping products are trending?
Most retail experts agree that focusing on a specific niche is better. With so much competition, becoming a big player in a niche can act as part of your branding strategy.
You're not locked into a specific niche forever. Many of the most successful dropshippers run multiple sites and brands concentrating on different product areas.
Start your brand's story with a niche and focus on a small group of passionate customers before branching out.
Considerations for the Best Products to Dropship
Before you figure out where to find good dropshipping products, you need to know what aspects make a sellable product for your business.
At Brandafy, we've come up with several tricks to help you outflank the competition.
Pick a Niche
From hobbyist products to business products, you need to find your people. The goal is to find enthusiastic customers.
Think about it. A mountain biker may spend more on a premium bike than their cars. Fishermen may spend more on a professional rod than they would on a new sound system. These are the customers you want, as they are more likely to find value in the good dropshipping items you sell.
When searching for a niche, you must relate to that audience. Faking it until you make it isn't a viable strategy in 2021. Everyone can see right through people who are merely pretending to relate.
Consider your existing knowledge of a niche and reflect on whether you can honestly sell to these people.
Look for the Markup
Pricing is the cornerstone of any eCommerce business. The right price is attractive to customers but still leaves you with a reasonable profit.
Source your product with this rule in mind. Ideally, for every sale you make of a specific product, you should make a minimum $10 profit on the price you sourced them for.
For example, if you source an iPhone case for $10, you should be able to sell it for at least $20. Anything less is barely worth it.
Check Shipping Times
Great products that take forever to arrive are not going to cut it. The top dropshipping items should reach your customers' doors within a matter of days.
In an era where Amazon can hit next-day delivery targets with remarkable consistency, nobody is going to wait weeks for their order to arrive.
You need to find the right balance between affordability and shipping speed.
Repeatability
The key to any retail business model is loyal customers. The traditional logic goes that 90% of a business's revenue originates from 10% of its customers, and dropshipping is no exception.
Take the time to look up some disposable items to dropship. Products that need to be repurchased often create an ideal breeding ground for repeat purchases from loyal customers.
When finding dropshipping products, balance your product mix with disposable and non-disposable items.
Weight and Size
The most popular dropshipping products all have two things in common: they're light and small. Phone accessories, cosmetics, and office supplies are all examples of top sellers among dropshippers.
Larger, heavier items are naturally more difficult to ship and drive the price up. These items can damage your markup and make it unprofitable to feature those products.
Some exceptions do exist. For example, cameras tend to be some of the best products to dropship, due to the high initial price tags canceling out the enhanced shipping costs.
14 Top Dropshipping Items
Brandafy are the experts in product research, so you can get your store off to a flying start. Save time on wondering how to find dropshipping products and take advantage of cutting-edge research from professionals.
In 2021 and the year ahead, these are the best dropshipping items you need to know about.
1. Kids' Masks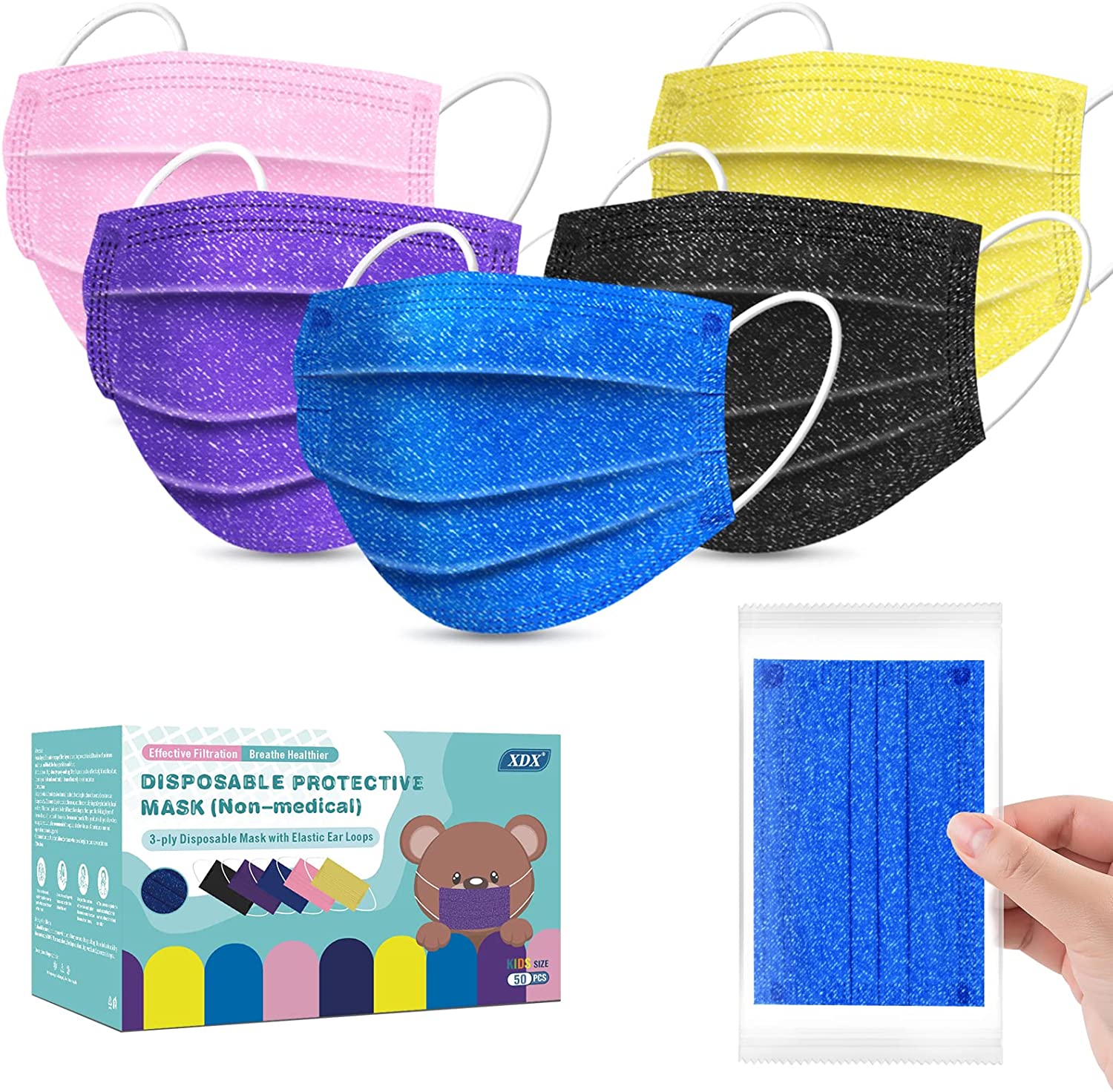 Masks are almost certain to be a continuing feature of daily life in 2022. Although surgical masks to combat COVID-19 are readily available in most venues, little notice has been paid to the needs of children.
With schools across the world mandating masks for children, standard surgical masks can be uncomfortable for fidgety children.
Kids' masks are designed to be more comfortable without compromising on protection from COVID-19. They also come in bright colors, animal prints, and fun patterns to make wearing masks more attractive for children.
With so few retailers catering to these products, dropshippers have the perfect opportunity to dominate this niche.
2. Bamboo Toothbrushes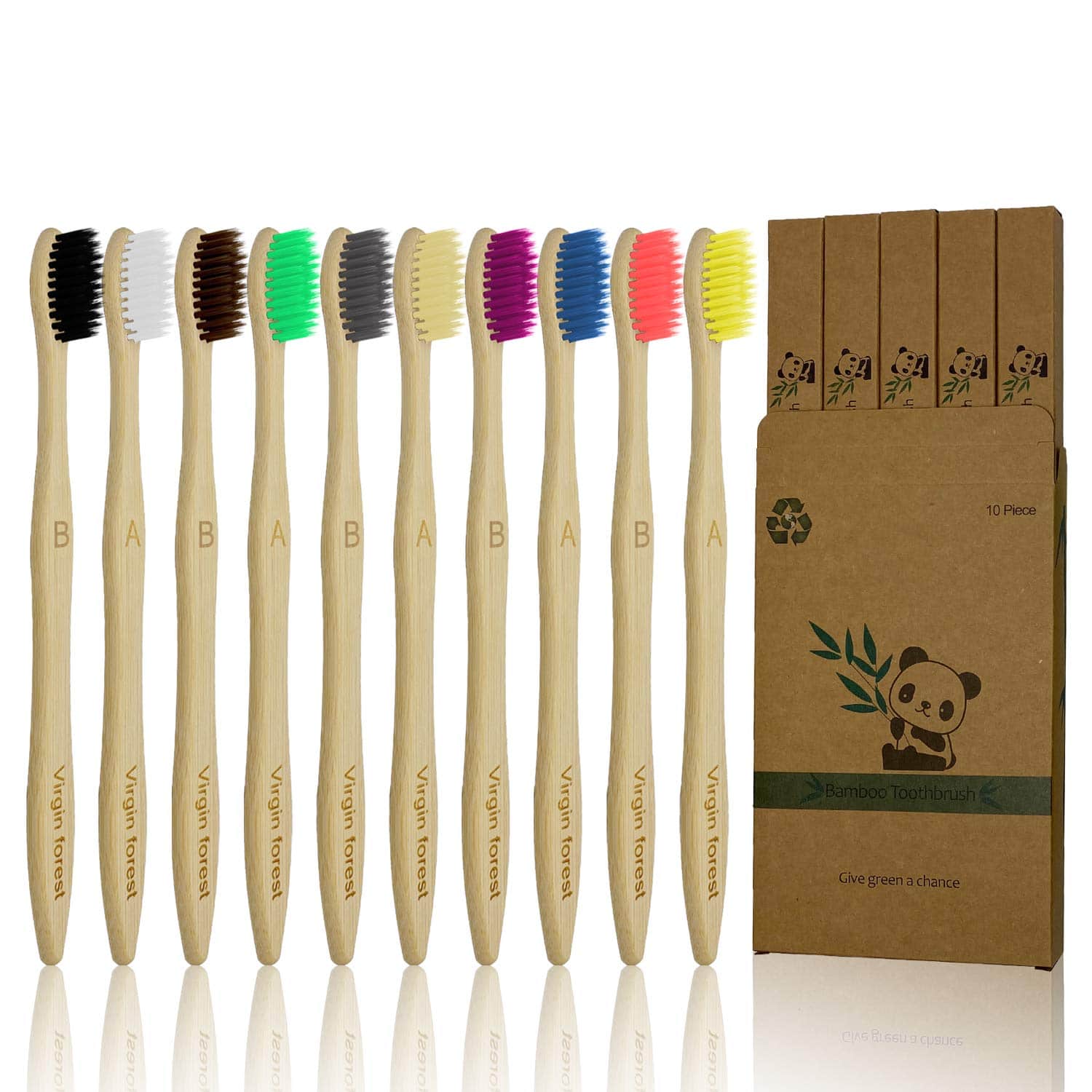 Eco-friendly items are rapidly gaining in popularity. Sustainably grown bamboo toothbrushes are quickly making strides into the oral healthcare market. These are new products, so few retailers are even aware of their existence.
Truthfully, bamboo toothbrushes function like any other toothbrush. The only difference is the handle isn't made of plastic. Despite this, bamboo products have been slowly gaining more market share within the past few years.
Their lightweight design and affordability make these the most popular dropshipping products.
3. Squat-Proof Leggings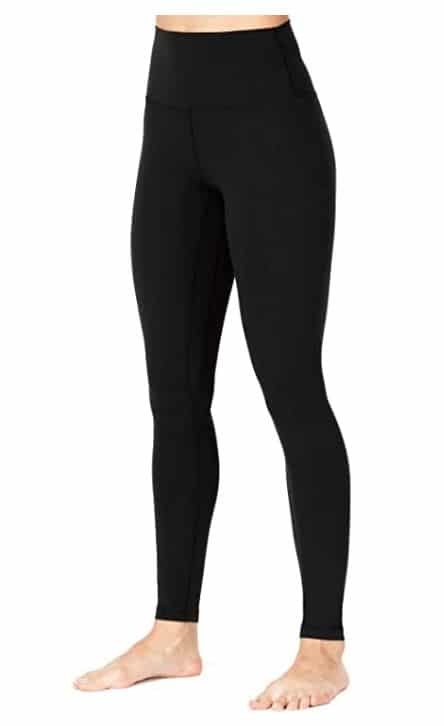 Leggings have been hugely popular dropshipping items for years. At the start of the 2010s, leggings first became a thing. They declined and made a roaring comeback for gym-goers and regular Americans.
Attempting to dropship leggings is difficult as this is a saturated niche, but a new product has entered the market: squat-proof leggings.
These are thicker, more durable leggings and are better able to deal with the wear and tear of everyday life.
This more malleable material makes them a niche for smart dropshippers to benefit from.
4. Balaclavas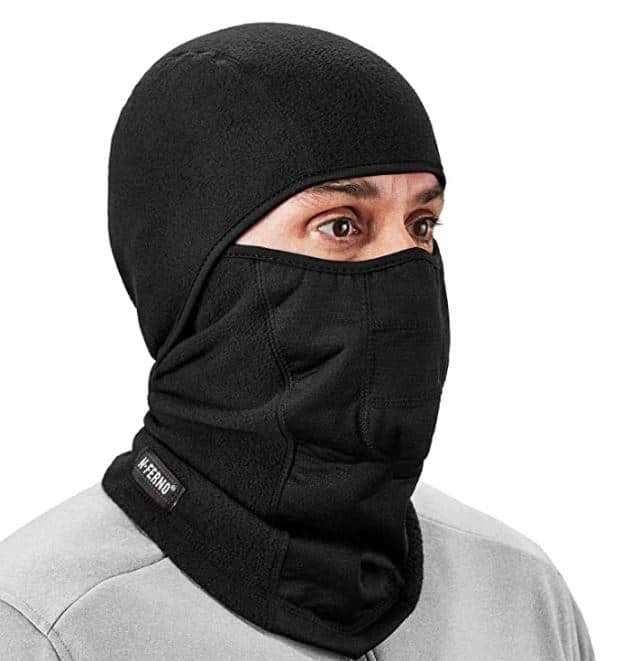 Balaclavas are a piece of popular winter wear that helps fight against freezing winds and blizzards. Sales of balaclavas surge during winter every year, but the pandemic years have only increased their popularity.
The added mouth coverage may not suit a surgical environment, but they certainly add an extra layer of protection to help combat the virus.
Now may be the best time to begin selling balaclavas as part of your dropshipping business.
5. Silicone Rings

Rings are beautiful accessories that can add a little extra to any outfit. The problem is anyone with an active or outdoor hobby often finds it difficult to participate with a ring. These jewelry pieces can scratch, scuff, and even get caught on things.
Silicone rubber definitely doesn't carry the prestige of gold, silver, or platinum, but they are durable, waterproof, and much cheaper to buy.
These are all reasons why silicone rings have exploded in popularity, particularly among younger demographics.
For dropshippers, they cost little to source and come with a hefty markup.
6. Portable Blenders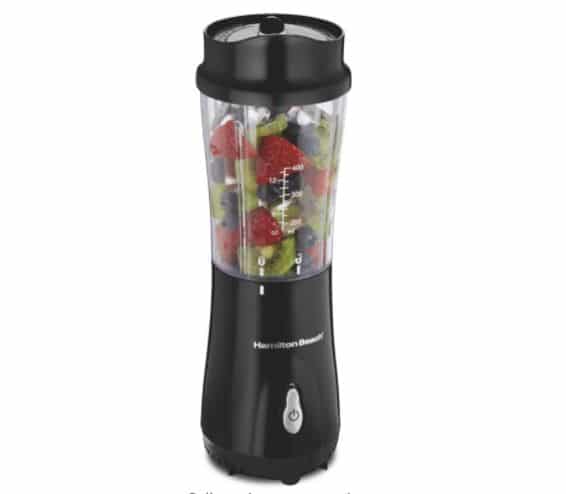 Blenders are a popular appliance for anyone who cares about their health. Juices and smoothies are all reasons why you should invest in a blender. Standard blenders are large, clunky, and run at a high price.
Although smaller blenders do exist, they are rarely suitable for travel. Portable blenders only became a product in their own right back in 2018, yet they have slowly increased their market share.
Dropshippers can take advantage of these appliances because they are one of the few appliances that come with a low weight and a small size, which can help cut down on shipping costs.
7. Ceiling Fans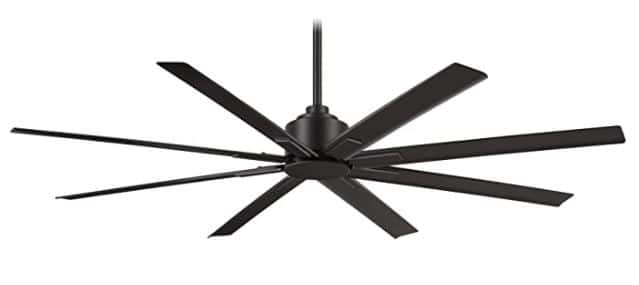 It may come as a surprise that ceiling fans are not in decline. Air conditioning units are more effective at cooling a household, but they are far from environmentally friendly or cheap to run. On the contrary, air conditioners can add hundreds of dollars to your energy bills.
Ceiling fans are much more efficient to run. Furthermore, they can be installed in older homes and remote cabins, where it would be impractical or impossible to store an air conditioner.
If you are looking for items to dropship during the summer months, ceiling fans are a great addition to your list.
8. Soap Dishes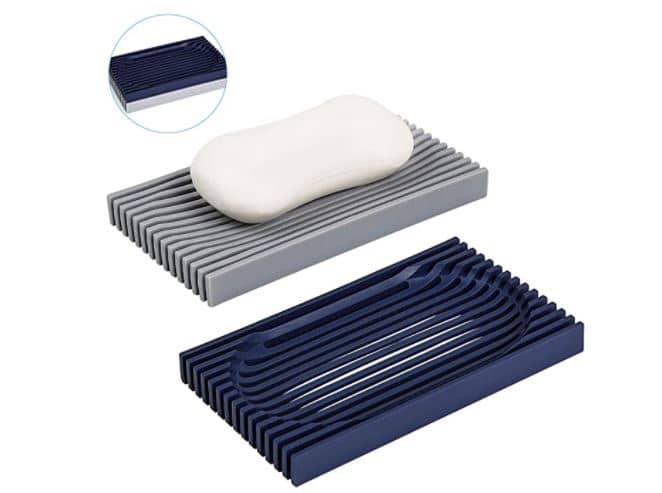 Soap dishes date back centuries, yet the pandemic has brought them firmly into focus. With the average person growing tired of the pungent smells of hand sanitizer, they are turning to soap to get their hygiene on.
Soap bars tend to leave white marks wherever they are placed when wet. Soap dishes keep your soap in one place and are aesthetic.
Other than the pandemic's emphasis on hygiene, soap dishes come with aesthetic flourishes and are available in all types of materials, including standard porcelain and plastic, but also elegant and exotic woods.
9. Pencil Cases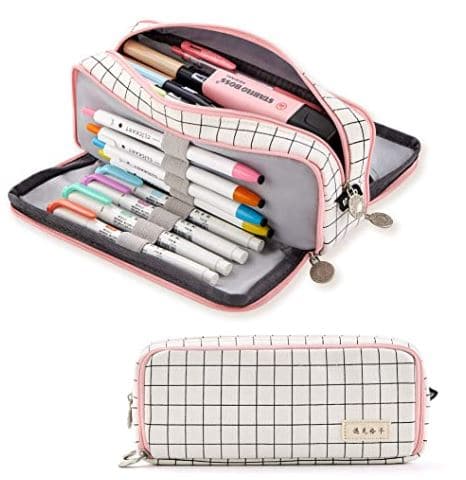 Pencil cases are not just some of the best dropshipping products; they are a product you can build your brand around. Every kid returning to school in the fall needs a new pencil case. Some kids even have more than one. They're among the most straightforward items to dropship due to their size and sourcing cost.
Although pencil case sales tend to peak at the close of the summer, interestingly enough, Google Trends reveals that search queries for pencil cases have hit new records every single year.
With the U.S. school-age population expected to grow until 2050, this is a potentially lucrative source of income for your dropshipping business.
10. Blue Light Glasses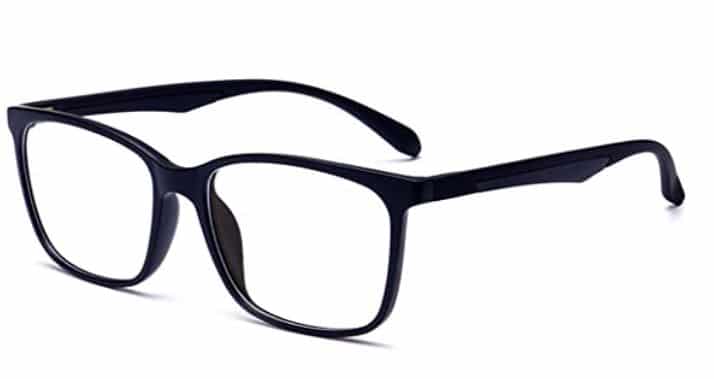 The world has never been more digital than it is now. The average screen time has risen consistently over the years and shows no signs of letting up.
Yet time spent staring at screens emitting blue light leads to fatigue, headaches, and insomnia. Blue light glasses are specifically designed to limit how much blue light reaches your eyes when staring at these devices.
Blue light glasses are popular, but one niche to pay special attention to is blue light sunglasses. Sales of the latter have risen throughout the holiday season, and most dropshippers expect demand to remain high and stable over the next year.
11. Smart Plugs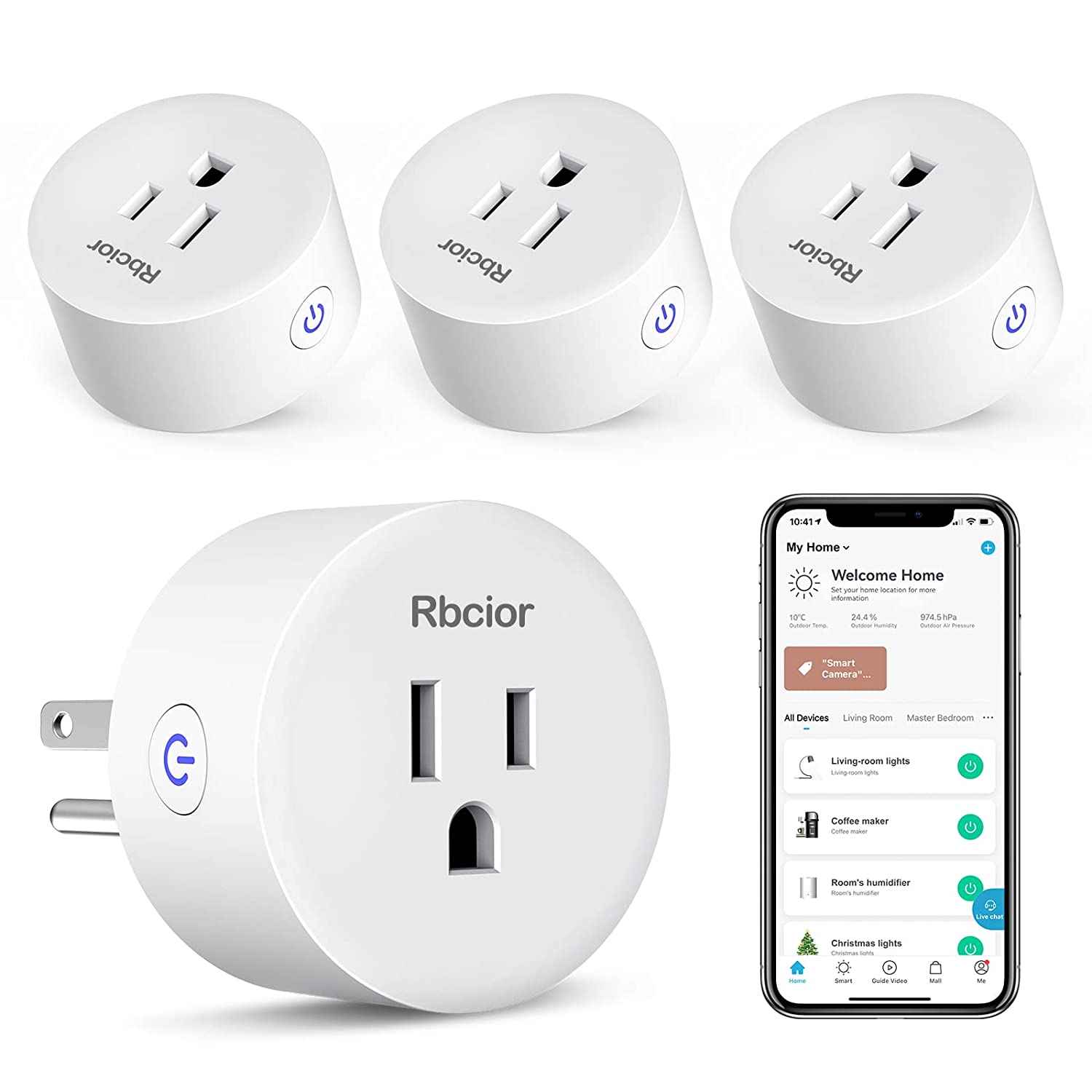 Smart plugs add automation to home outlets. These can be controlled remotely from a smartphone or tablet. You can schedule them to switch on and off at certain times and automatically switch them off when they are not in use.
Many models of smart plug also operate as surge protectors. With people becoming more conscious of the environment (and their energy bills), this is a great product to have in your Brandafy online retail store.
12. Ring Lights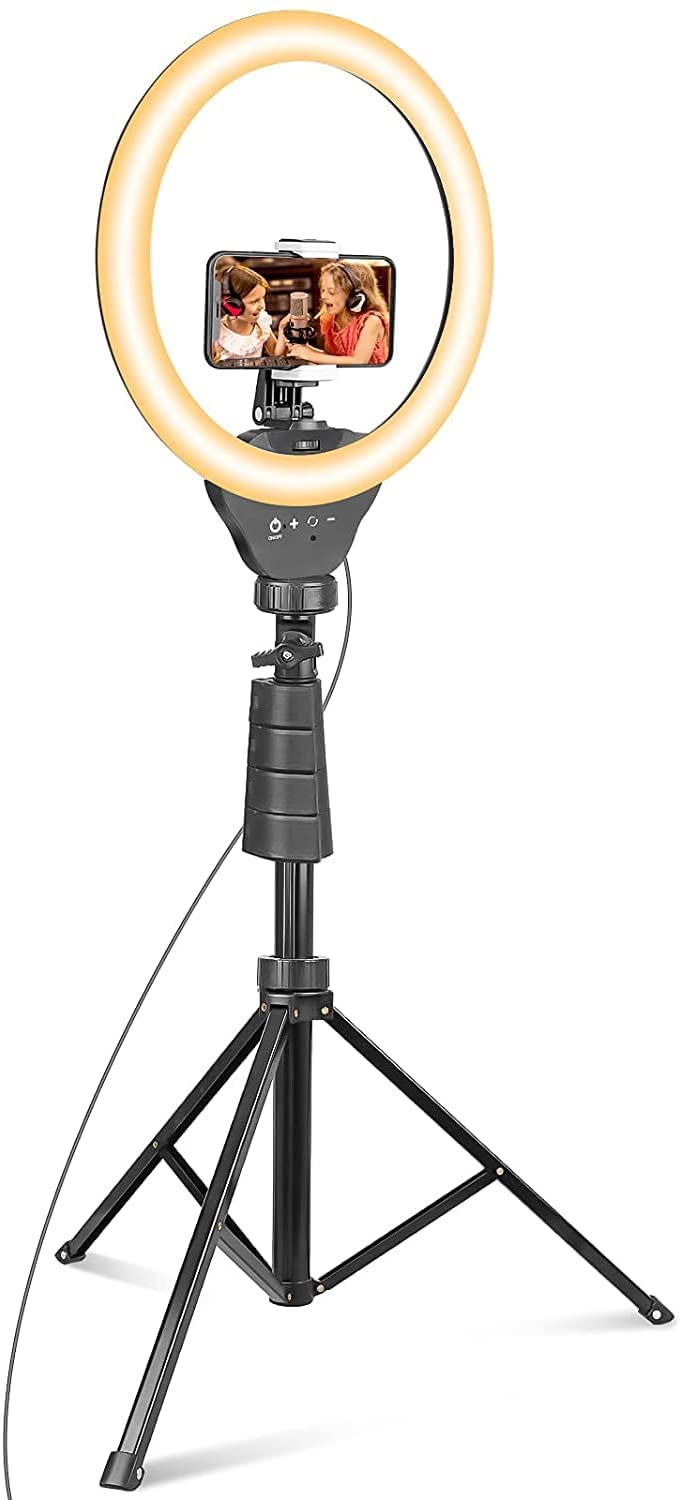 Ring lights were initially invented to help dentists take close-up photos of their patients' teeth. Yet, they have quickly entered the consumer market. Fit these lights to a cellphone to illuminate surfaces evenly.
Streamers, influencers, and professional smartphone photographers are all people who can benefit from using ring lights.
13. iPhone Tripod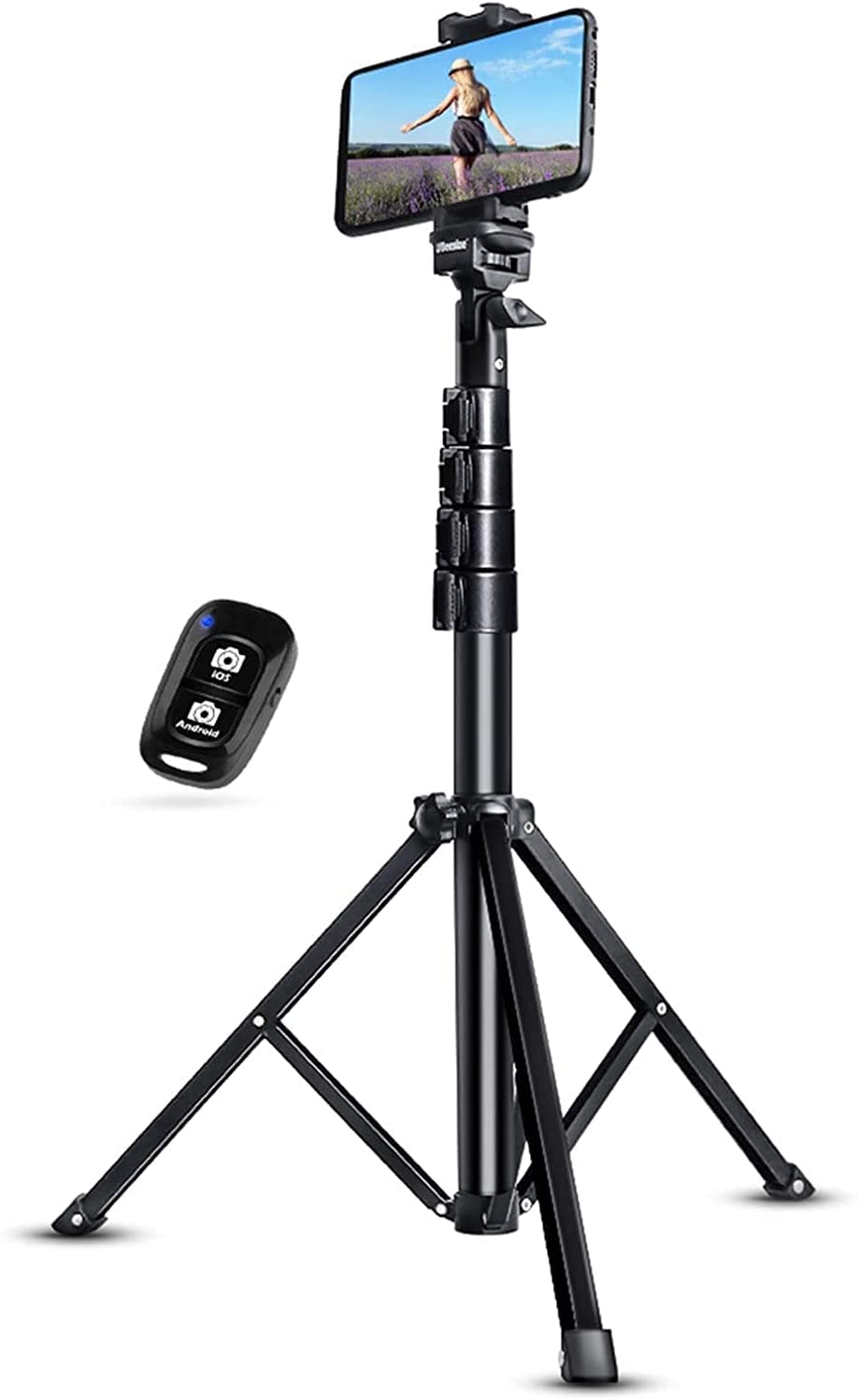 iPhone tripods have been popular stocking stuffers in recent years, but they have experienced a surge in popularity during the pandemic.
Specialized tripods are designed to hold iPhones stable while you enjoy a hands-free call or a studio setup. Many of these tripods can be sold for outdoor use or as a piece of studio equipment for photographers and streamers.
Take note, as popular as iPhone tripods are, it is still a highly competitive market to get into. Success with iPhone accessories is and always has been about successful branding.
14. Gaming Mousepads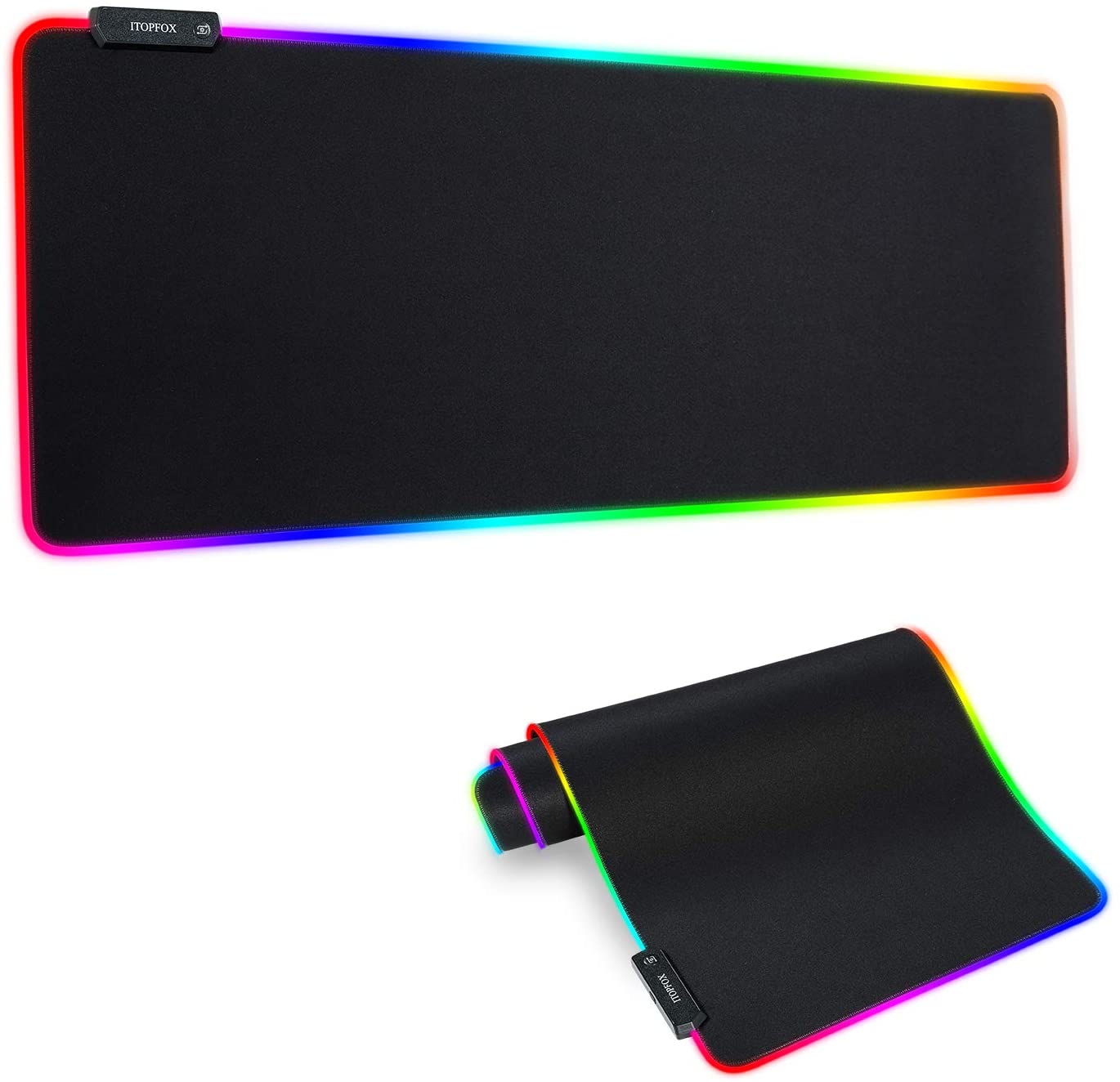 Gaming mousepads are not your standard mousepad. These are ultra-wide mousepads that come with built-in friction resistance. Unlike conventional mousepads, they result in smoother movements and broader strokes.
Why is this such an essential part of being a gamer?
Competitive first-person shooters require lower mouse sensitivity and quick movements to accommodate precise aiming. Gaming mousepads have become essential for any gamer serious about improving their performance.
They also come in a range of colors and styles so that you can build a brand around gaming mousepads.
14. Dropship Childrens Books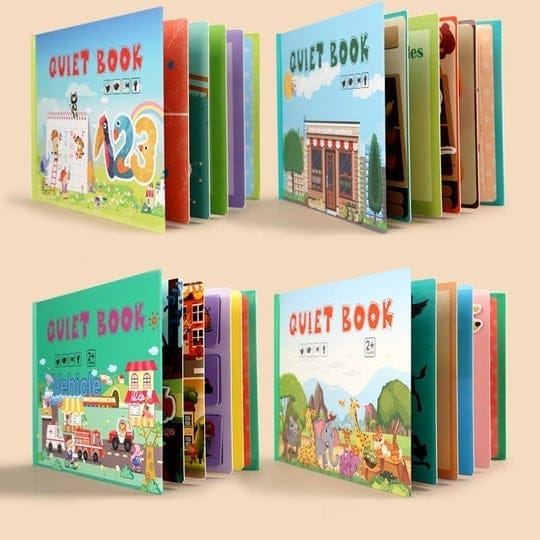 As many of you know, Amazon originally started as an online book store. Books have one of the largest varieties of products in terms of numbers.
Some good dropshipping products to sell are children's books. Using suppliers on Aliexpress you can find different children's books such as coloring books, short storybooks, coloring books, puzzle books, or magic drawing books.
Start Your Dropshipping Journey with Brandafy
Dropshipping has been around for years, but it's never too late to join the party. If the idea of big returns in a fast-paced environment is your perfect business environment, get started the right way with Brandafy.
Explode into dropshipping with a specially branded online retail portal designed for you. Our experts work tirelessly to build your infrastructure and give you access to the top products trending now.
For the best-kept secret in dropshipping, work with Brandafy today.