With over 1 billion active users, Tik-Tok is becoming one of the fastest-growing social media platforms worldwide. Many people are making a full-time income, and you are probably asking yourself, "how to make money on TikTok?" or "how much money can I make on TikTok?".
How Do You Make Money on TikTok?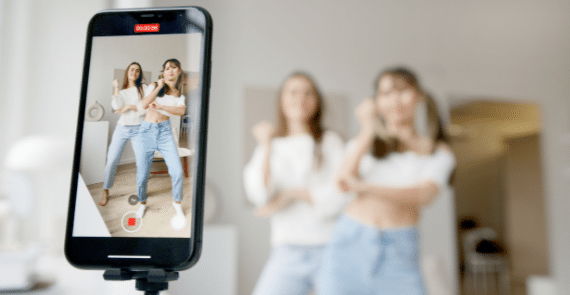 There are a variety of ways that you can make money on Tik-Tok. From sponsored videos to drop shipping and selling merchandise on Tik-Tok., there are many ways to use Tik-Tok to make money online. In this article, we will go over some of the Strategies that you can use to make money on Tik-Tok.
TikTok Creator Fund
If you're someone who's looking to become an influencer and enjoys creating content, one of the easiest ways to make money on Tik-Tok is by joining the Tik-Tok creator fund.
This program pays creators or influencers for creating content and viral videos on their platform. So if you're someone who makes videos that gets thousands of views, you'll definitely want to join the TikTok creator fund.
To be accepted into the Tik-Tok Creator fund, you must fulfill some requirements. These include being 18 years of age or older, legally residing in the United States, having at least 10,000 authentic followers, and having had at least a hundred thousand views in the last 30 days. You must also have original videos that do not violate Tik-Tok Community guidelines.
TikTok dropshipping or selling merchandise
Like any other social media platform, selling merchandise or your products is an easy way to make money online. If you're an influencer, you can use dropshipping on Tik-Tok or sell your products as part of your strategy.
The easiest way to sell your products on Tik-Tok is to use a platform like Shopify to connect your store and sell products directly through your videos. You can use Shopify to sell clothing, print on demand products, or any other merchandise to your followers.
Read More: How to Start a Dropshipping Business

Make Sponsored Content
As a social media influencer, promoting brands or products through sponsored content can be an easy way to make money on Tik-Tok. Once you have a large following, you can reach out to brands that you like or follow and become partners so that you can promote their products or services. Many brands will usually find you and ask you to promote their products if you have a large enough following. This can be a very lucrative revenue stream for you as a TikTok content creator.
Make Money with TikTok Ads
If you already have an existing business or product that you want to promote, you can use Tik-Tok ads to promote your products or services and make money on Tik-Tok. Tik Tok ads are a relatively new platform, so you'll have the advantage and less competition than with a platform like Facebook ads.
Be sure to check out our Tik-Tok ads dropshipping guide if this is something you're interested in.
Affiliate Marketing on TikTok
One of the easiest ways to make money on Tik-Tok is to promote other people's products Using affiliate marketing. Like with any other kind of affiliate marketing, you want to upload videos And promote your filial links within your video or in your bio.
There are a few simple ways that you can use organic traffic on Tik-Tok for a million marketing:
Promote coupon codes or links in your videos.
Add an affiliate link to your bio content description
Link a URL to your profile.
Make Money with TikTok's Creator Marketplace
Tiktoks Creator Marketplace is where sponsors and brands will connect with influencers who have large who have over 100,000 followers. If you're an influencer with an account with over 100,000 followers, this is an easy way to make money with TikTok. Once you're eligible, you can join the Tik-Tok Creator Marketplace and find lucrative brand deals or sponsors who you can work with to promote their products or services.
How to make money on TikTok views?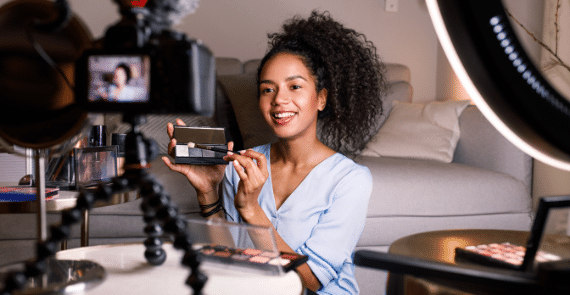 As you've seen, there are many ways that you can use Tik-Tok to make money using your following. To do this effectively, it's always best to start creating content using the right strategy.
Below are some tips that you can use to grow your TikTok and create quality content to attract more followers.
Create more content: TikTok videos are very short and to the point. This enables you to make a variety of content at a much faster rate than with a platform like youtube. If you want to grow an account fast, It's best to post as often as possible. If you have no idea what your next video should be, find a niche that interests you and see what your competitors are doing. Checking out your competitors should give you an idea of what your video should be like.
Create relevant content: Remember to stick to whatever niche your content represents. Once you gain a following, you want to keep your content consistent so that your followers or engaging with content that resonates with them. Try not to deviate Too Much from the subject or topic of your channel.
Engage with your following: Remember to respond to your followers and like their comments. If you post videos and never reply to anyone, your followers will become disinterested from lack of engagement. You need to listen to what your followers are saying and produce content that answers any other questions.
Promote your content: If you are serious about growing your Tik-Tok account, make sure you share your content on other social media platforms. You can share your Tik-Tok videos on Instagram, Facebook, and YouTube. An easy way of creating more engagement is also making YouTube shorts with your TikTok videos.
Do you get paid for TikTok videos?
Yes, you can get paid for making Tik-Tok videos by joining the TikTok Creator Fund. To start earning money directly from TikTok, you'll have to be at least 18 years older and have accumulated 100,000 views in the last 30 days.
How much does TikTok pay you?
Tiktokers who have large followings can earn from $300 to $7000+ per month. How much money a tiktoker makes depends on various factors such as the size of their following, the niche of your account, the country of the followers, and the number of views. The more engagement your channel has, the more you can make on Tik-Tok.