With the rise of the internet, selling art online has become even more accessible for artists wanting to share their work with a global audience. Whether you're an experienced digital creator or just starting in the world of online art sales, there are countless platforms and marketplaces available on the web that provide a great opportunity to make some extra income, all while showcasing your unique artistic talent at the same time.
In this blog post, we'll be taking a look at some of the best sites for selling art online so you can start monetizing your creative endeavors right away!
An Overview of the Major Online Art Marketplaces
Firstly, let's discuss a platform that offers a global stage for artists of all types—from painters and photographers to sculptors and graphic designers. This is a place where artists can not only sell their artwork but also share their creative journey, making it an ideal platform for those wanting to forge a deeper connection with their audience. The user-friendly interface makes it easy to upload work, set prices, and interact with potential buyers. Moreover, this site offers promotional tools to help artists increase their visibility in the bustling online art space.
Next, we delve into a marketplace that specifically caters to artists specializing in handmade and vintage items. If your artwork falls under these categories, this platform could be an excellent choice. Artists here have their storefront, providing a virtual space where they can tell their story, describe their process, and, of course, display their artwork. This site not only focuses on selling but also on fostering a community of artists and art enthusiasts.
Lastly, let's explore a platform that sets itself apart with its focus on digital art. Artists who specialize in digital art, whether it's graphic design, digital paintings, or even 3D renderings, have found a specialized market in this platform. It allows artists to sell their work as digital downloads, meaning buyers can purchase and print the artwork right from their homes. This eliminates the need for shipping and opens up a truly international market for artists.
How to Maximize Your Chances of Making a Sale on an Art Marketplace
To maximize your chances of making a sale on an online art marketplace, it's crucial to understand your target audience and what they're seeking in artwork. Spend time researching trends within your specific art niche and align your creations to meet the demand. Then, curate your collection in a way that not only highlights your creativity and unique style but also appeals to your target audience.
Quality photos of your artwork are a must. Poorly lit or low-resolution images can diminish the perceived value of your work and deter potential buyers. Ensure that your artwork is photographed in natural light, capturing the true colors and details of the piece.
Another key factor is your artwork's description. Your description should be detailed, engaging, and informative, providing potential buyers with all the information they need. Include the story behind the artwork, the materials used, the size, and any other relevant details.
Lastly, consistently promoting your artwork can significantly increase your chances of making a sale. Utilize social media platforms, email newsletters, and other promotional tools available on the marketplace platform to bring attention to your art storefront. Be sure to engage with your followers and respond to any queries promptly. This will not only boost your visibility but also help build a loyal community around your artwork.
Choosing the Right Platform and Setting Your Prices
To succeed in selling art online, selecting the right platform is essential. Each online art marketplace has its unique audience and advantages. Sites like Etsy are fantastic for all kinds of creatives, offering a homey, personalized shopping experience that may appeal to those who value handcrafted, unique pieces. Saatchi Art, on the other hand, caters to individuals searching for high-end contemporary art and may be more suitable for established artists with a more traditional portfolio.
If your work is more design-oriented, sites like Society6 or Redbubble, which allow customers to print your designs on a variety of products, could be an excellent fit. Research each platform thoroughly, considering factors such as audience, commission rates, and marketing opportunities before making a decision. Setting your prices right is equally critical.
Pricing art is a delicate balance between earning a fair wage for your work and setting a price that the market is willing to pay. It's important to consider costs such as materials, time spent, and any fees charged by the online platform. Also, look at what similar work is selling for on your chosen platform to gauge what customers might be willing to pay.
Remember, the value of art is subjective, and the price can always be adjusted based on feedback and sales performance. Don't undervalue your work, but be realistic about what people are willing to pay for it. If your work is consistently not selling, it may be time to reassess your pricing strategy.
Navigating Challenges of Selling Art Online
Like any e-commerce venture, selling art online comes with its challenges. A key issue many artists face is the inability to physically showcase their artwork. Unlike physical galleries, where the texture, scale, and colors can be appreciated in person, online platforms limit this experience. To combat this issue, artists must invest in high-quality photography to capture their work as accurately as possible.
Another considerable challenge is standing out in a crowded online marketplace. With countless artists turning to the internet to sell their artwork, it's important to find ways to differentiate yourself and your art. Building a strong online presence through social media and engaging with your audience can help increase visibility. Artists should also work on developing a distinctive style that makes their work recognizable.
Finally, understanding SEO (Search Engine Optimization) can be a challenge but is critical for increasing visibility on platforms that host numerous artists and products. Utilizing relevant keywords in your artwork descriptions, leveraging tags, and creating engaging content can improve your ranking in search results, helping potential buyers discover your art. Remember, selling art online is a journey, and success doesn't happen overnight. It requires patience, effort, and a willingness to adapt and learn.
Top Sites to Sell Art Online
When it comes to selling artwork online, several platforms stand out for their popularity and user-friendly interfaces.

ArtPal, a comprehensive, free-to-use platform, is a favorite among artists looking to sell their work online. It does not charge any membership fees, and artists can sell anything from paintings to photography and sculptures.
With ArtPal, artists have complete control over their listings and can set their prices. They also receive 95% of the sale price, making it an attractive option for those looking to maximize profits. Furthermore, ArtPal offers various marketing tools and resources to help artists promote their work and reach a wider audience.
Pros:
No membership fees, making it highly accessible to artists.
Allows artists to sell a wide range of artwork.
Features a Print-on-Demand service, which can reduce overheads for artists.
Cons:
Competition is high due to the large number of artists using the platform.
Artists need to handle their shipping, which can be time-consuming.

UGallery, a curated online art gallery, brings a touch of professionalism and elegance to the online art market. It's an ideal platform for artists who want their work to be part of a carefully selected collection. The platform is quite selective, accepting only a small percentage of artists who apply. However, artists who make the cut enjoy an impressive 50% commission on sales and benefit from the prestige associated with the UGallery name.
Pros:
A high commission rate of 50% on sales.
Enhances an artist's reputation due to the platform's selectivity.
Provides shipping labels, taking some of the logistical burdens off artists.
Cons:
Highly selective, accepting only a limited number of artists.
Requires exclusive online representation, meaning artists cannot sell the same work on other platforms.
Redbubble is an international online marketplace that specializes in print-on-demand products based on user-submitted artwork. The platform is a haven for artists who work with graphic design, allowing them to sell a variety of products featuring their designs, from clothing and stationery to wall art and home décor items. Artists set their pricing above the base price of Redbubble's products, determining their profit margin.
Pros:
Ideal for graphic designers due to the product range.
Artists have control over their profit margins.
It has a global reach with websites in several languages and currencies.
Cons:
Redbubble's base prices can be high, potentially affecting pricing strategy.
The platform may not be ideal for traditional artwork like paintings or sculptures.
The demand for design-oriented products may not be consistent, affecting sales.

Fine Art America is one of the world's largest online art marketplaces, providing artists with the opportunity to sell wall art, home decor, apparel, and other products. Its inclusive platform welcomes a diversity of artistic expressions, from paintings and photographs to digital art and mixed media.
Pros:
A wide product range allows for diverse artistic expression.
Artists set their prices, controlling their profit margin.
The platform has a large, global user base, increasing visibility for artists.
Cons:
High competition due to the vast number of artists on the platform.
Some artists may find the website's interface less user-friendly compared to other platforms.
Printing quality may vary, potentially impacting customer satisfaction and the artist's reputation.
Artfinder is a curated online art industry marketplace that allows independent artists to sell their work directly to customers. This platform caters primarily to artisans specializing in traditional mediums such as painting, printmaking, sculpture, and photography, offering a dedicated audience for these forms of art.
Pros:
Focused on traditional art, offering a niche market for painters, sculptors, and photographers.
Artists have full control over pricing, which can lead to better profit margins.
The platform offers a dedicated audience, potentially leading to higher sales.
Cons:
Artfinder charges a commission on sales, which can affect profit margins.
The platform's focus on traditional art might not be ideal for digital artists or graphic designers.
While the platform is curated, the application process can be lengthy and competitive.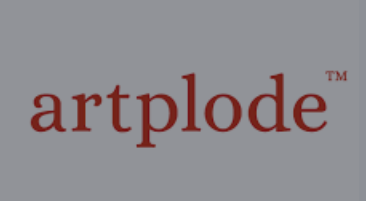 Artplode is an online platform that caters to both established and emerging artists, allowing them to sell their art without any commission fees. Artplode stands out for its no-commission policy, which means artists receive 100% of the price they set. It attracts a wide range of artists and collectors, with works ranging from paintings, drawings, and sculptures to photography and digital art.
Pros:
No commission is charged, meaning artists receive the full sale price.
A wide range of art types was accepted, providing opportunities for diverse artists.
High exposure to collectors and art enthusiasts.
Cons:
A listing fee is required, which might be a barrier for some artists.
Less curated, which could lead to high competition among artists.
The site's design is less modern compared to other platforms, potentially affecting user experience.
Printful is a unique platform that combines the concept of print-on-demand with online art sales. It's the perfect platform for digital artists who want their art on products like t-shirts, mugs, or canvases. Artists upload their digital art, and Printful does the printing, shipping, and customer service.
Pros:
Opportunity to sell digital art in a tangible format.
Comprehensive service includes printing, shipping, and customer service.
Potential for a wider consumer base as art is applied to consumer goods.
Cons:
Artists may earn less due to the costs of production and shipping.
Dependence on Printful's product quality and customer service.
Limited creative control over how dedicated original art galleries are presented on products.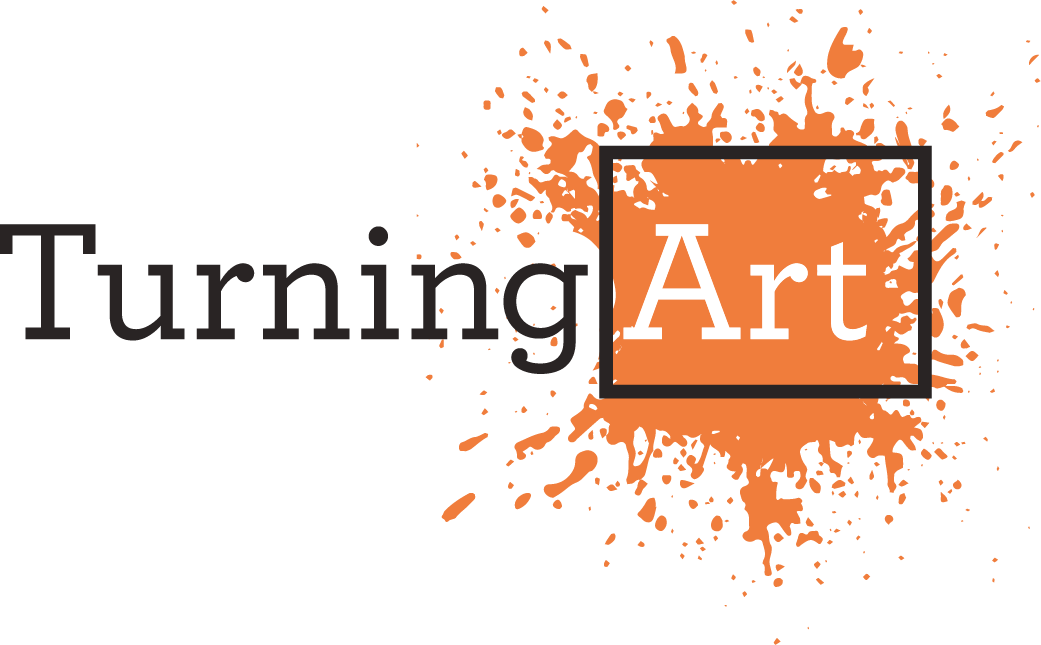 TurningArt is a unique platform that innovatively showcases art. It operates on a rental model, allowing individuals to rent artwork for their homes or offices, with the option to buy the pieces they love. Art enthusiasts get to enjoy a rotating selection of artwork, and artists receive royalties each time their work is rented or purchased.
Pros:
A unique rental model provides consistent income through royalties.
Artists receive exposure in both residential and commercial spaces.
Potential for customers to buy after renting, leading to larger sales.
Cons:
The process of shipping physical art pieces can be complicated and costly.
Artists are required to handle the framing of their artwork.
The rental model might not suit all artists, especially those who prefer selling their artwork outright.

Square Online is a popular e-commerce platform that enables artists to build a professional website for their artwork. It's user-friendly, offering a variety of customizable website templates to best showcase your art. Moreover, Square Online integrates seamlessly with Square's point-of-sale system, enabling artists to sell their work in-person and online.
Pros:
User-friendly platform with customizable website templates.
Seamless integration with Square's point of sale system.
Allows artists to manage in-person and online sales from one platform.
Cons:
There might be a learning curve for non-tech-savvy artists.
Transaction fees may reduce profitability.
Limited to Square's payment processing system.
Ecwid is a versatile e-commerce solution that allows artists to sell their work on any website or social media platform. It can be easily integrated into your existing website or social media profile, making it an ideal choice for artists who already have a strong online presence and want to start selling art online directly. Ecwid's powerful tools and features can help artists manage their online store with ease, allowing them to focus more on their creative process.
Pros:
Easy integration with existing websites and social media platforms.
Versatile and user-friendly, requiring minimal technical skills.
Provides powerful tools to manage an online store.
Cons:
Limited customization options compared to dedicated e-commerce platforms.
The free plan has limited features, and higher-tier plans can be pricey.
Some users report that customer service can be slow to respond.
Etsy is a global online marketplace well-known for selling handmade, vintage, and craft supplies. It offers artists a platform with a large and engaged customer base specifically seeking unique and creative products. Etsy's system is straightforward to navigate, making it an excellent choice for artists looking to expand their online reach.
Pros:
Access to a global customer base specifically interested in handmade and unique products.
Easy to set up and manage with a user-friendly interface.
Allows direct interaction with customers through its messaging system.
Cons:
High competition due to a large number of sellers.
Transaction and listing fees can add up, affecting overall profitability.
Limited customization options for your shop compared to standalone e-commerce platforms.
eBay is a renowned online marketplace that allows the telling of all kinds of products, including artwork. It offers a broad audience reach and a straightforward auction-style selling method. eBay might not be art-specific, but artists can leverage its extensive customer base to find potential buyers worldwide.
Pros:
Extensive international reach, improving the possibility of sales.
Auction-style selling can potentially lead to higher selling prices.
Offers seller protection against fraudulent buyers.
Cons:
It is not specifically targeted towards art, which can lead to visibility issues amongst a wide array of products.
Fees can be high, including listing fees and transaction fees.
The auction system may be unpredictable and does not guarantee a sale.
Shopify is a dedicated e-commerce platform that allows artists to create their online store with comprehensive customization options. It's not an art-specific marketplace, but its flexibility and robust features make it a great choice for artists who want full control over their online presence.
Pros:
Full customization of your online store to match your brand identity.
Comprehensive e-commerce tools for inventory management, shipping, and customer service.
Seamless integration with social media platforms for marketing and sales.
Cons:
Monthly fees for using the platform may be high for budding artists.
It is not specifically targeted towards art buyers, which could affect visibility.
Requires time and effort to set up and manage compared to other platforms.
Squarespace is a popular website builder known for its visually stunning templates, which can be an excellent choice for artists looking to showcase their work. While it's not an art-exclusive platform, Squarespace makes it easy to build a professional online portfolio and e-commerce shop.
Pros:
Superior quality templates that highlight visual content, ideal for displaying artwork.
Includes e-commerce capabilities to directly sell work.
Offers marketing tools for SEO and social media integration.
Cons:
Less user-friendly than other platforms, with a potentially steep learning curve.
Monthly or annual fees apply, and it may be expensive for some artists.
NoIt is not a niche platform for art, possibly limiting the reach to potential art fairs buyers.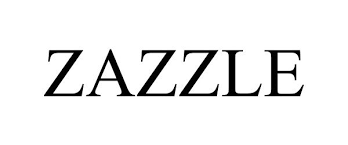 Zazzle is a dynamic online marketplace that allows artists to sell their work on a variety of products, including art prints, t-shirts, mugs, and more. This platform provides an avenue for artists to reach a broader audience and explore unique ways to monetize their work.
Pros:
Offers a wide range of products artists can sell their work on, potentially expanding income streams.
No upfront costs or monthly fees.
Handles production, shipping, and customer service so artists can focus on creating.
Cons:
Artists only earn a royalty on sales, which might be less profitable than selling original works.
High competition due to the vast number of artists on the platform.
Limited creative control over product presentation as compared to having your website.
FAQs
Which online platform is best for selling original artwork?
There isn't a definitive answer a,s it depends on your specific needs and goals. However, platforms like Squarespace offer quality templates that are ideal for displaying original artwork and also include e-commerce capabilities to directly sell your work.
Can I sell my art on Zazzle if I'm an amateur artist?
Absolutely, Zazzle is a platform that welcomes artists at all levels. It provides a great opportunity to reach a wider audience and monetize your work, as it handles production, shipping, and customer service.
Are there fees associated with selling art on Squarespace and Zazzle?
Yes, Squarespace operates on a subscription model with monthly or annual fees. Zazzle, on the other hand, does not have upfront costs or monthly fees, but artists earn only a royalty on sales.
How much creative control do I have over product presentation on Zazzle?
Unlike your own website, Zazzle does limit your creative control over product presentation. However, it allows you to sell your art on a wide variety of products, potentially expanding your income streams.
What if I'm not tech-savvy? Will I have difficulty setting up my online art store on these platforms?
Squarespace might have a steeper learning curve and could be less user-friendly than other platforms. Zazzle is quite straightforward. Both platforms offer customer support to assist you in setting up your own online store.
Conclusion
I hope this guide has helped you in your search for the best websites to sell money selling art online. Whether you're a professional artist looking for more exposure or an amateur just starting, these platforms offer great opportunities to showcase and commercialize your work. Remember to consider your specific needs and goals when choosing between Squarespace and Zazzle, as well as any potential costs associated with each platform. With the right online presence, you can turn your passion for art lovers into a successful business venture.