Are you considering taking a course offered by Jumpcut Academy? Its range of classes has become popular among those seeking to hone their digital skills, start businesses, and build promising careers. We'll take a closer look at what courses are on offer so you can decide if they're right for you.
In this review, I'll dive into the quality and quantity of content available via Jumpcut Academy, the structure of each course, and explore how it might benefit your professional goals. Join me as we explore whether enrolling in an online class from Jumpcut Academy is worth it!
What Is Jumpcut?
Jumpcut Academy is an online educational platform that focuses on teaching entrepreneurial skills, particularly in the digital world. It was founded by Jesse and Kong, two entrepreneurs who ascended to fame via YouTube. Their mission? To help aspiring entrepreneurs navigate the digital landscape, with an emphasis on creating viral content that generates attention and creates value.
The courses at Jumpcut are primarily video-based, designed to engage and educate in a format that is familiar and convenient for students. These lessons are supplemented by worksheets and interactive assignments, providing a comprehensive learning experience. Topics covered include, but are not limited to, social media marketing, viral content creation, and online business school management.
So, who stands to gain the most from Jumpcut? It's best suited for those looking to create viral content, expand their following on social media, or start and scale an online business. However, anyone aspiring to be a digital entrepreneur may find value in the courses offered by Jumpcut Academy.
Each course is structured to build upon the previous lessons, making it easy for beginners to follow and progress. They also offer a community feature, enabling students to connect, exchange ideas, and build relationships – an invaluable resource in the journey of entrepreneurship.
Pricing Join Jumpcut Academy for $997, which gives you lifetime access, while free training is also available on their website. If you wanted to double your income with a YouTube training course, you would need to exert time and effort.
Is Jumpcut Legit?
Yes, Jumpcut Academy is a legitimate platform. The comprehensive, well-structured courses and the success stories of past students attest to the validity of the platform. However, like any educational institution, the results largely depend on the efforts and dedication of the students themselves. Jumpcut provides the tools, resources, and knowledge, but it's up to the students to put in the time and effort to learn, implement, and succeed.
The founders of Jumpcut Academy, Jesse and Kong, are renowned digital entrepreneurs who have a successful track record in the industry. They, along with their team of experienced professionals, bring a wealth of real-life experiences and insights to the courses. Moreover, they continuously update the course content to reflect the constantly evolving digital landscape, ensuring students stay abreast of the latest trends and strategies.
The interactive nature of the courses also makes it an engaging learning experience, keeping students motivated throughout their journey. Regarding the cost, some might argue that the price tag is on the higher end. But when you consider the value proposition – acquiring skills that are highly relevant in today's digital age, learning from industry experts, and having a community of like-minded individuals for support and collaboration – it might be worth the investment.
However, prospective students should thoroughly research, consider their financial capabilities, and perhaps try some of the free content available before committing.
Benefits of Joining Jumpcut Academy
Joining Jumpcut Academy presents an array of benefits that are poised to accelerate your journey to becoming a successful digital entrepreneur. First off, the Academy offers a comprehensive curriculum that covers a broad spectrum of digital marketing concepts, strategies, and tools. This includes everything from social media marketing, content creation, and email marketing to SEO, ensuring students gain a holistic understanding of the digital marketing landscape. Each lesson is meticulously designed, easy to understand, and practical, enabling students to apply what they learn directly to their online ventures.
Moreover, Jumpcut Academy is known for its dynamic community of ambitious entrepreneurs. This collaborative environment allows students to interact, share ideas, and learn from each other, fostering a sense of camaraderie and mutual growth. It's not uncommon for students to form partnerships, engage in joint ventures, or even find mentors within the community. The positive and supportive atmosphere is undoubtedly a significant factor contributing to the overall learning experience offered by Jumpcut.
One of the standout features of Jumpcut Academy is its commitment to real-world, actionable learning. The coursework is populated with real-life case studies, examples, and practical exercises that require students to apply the theories they learn. This hands-on approach ensures that students not only gain knowledge but also the experience and confidence to implement it in real-world scenarios.
Lastly, Jumpcut offers exceptional post-course support, including continuous course updates, one-on-one consultations, and various resources to help students stay on top of digital trends. This ongoing support system ensures students are never left adrift, reinforcing Jumpcut's commitment to the success of their students.
Pros and Cons of Taking the Course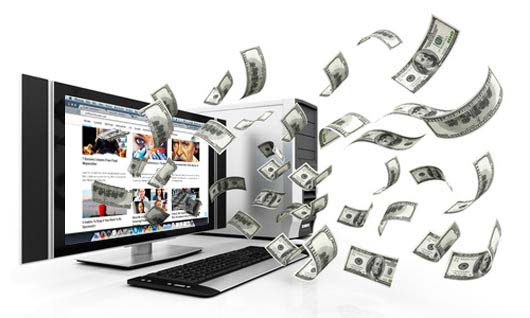 Like any educational platform, Jumpcut Academy has its share of pros and cons, which are critical to consider before taking up a course. On the plus side, Jumpcut Academy's comprehensive curriculum provides a deep dive into digital marketing, making it an appealing choice both for novices seeking an introduction to the field and for professionals looking to upgrade their skills.
The hands-on approach, with its emphasis on real-world application, equips students with the practical knowledge they need to apply what they learn. Furthermore, the robust community of like-minded entrepreneurs provides a valuable network and a wealth of shared experiences, which are priceless resources in the rapidly evolving digital landscape.
However, the program is not without its drawbacks. Despite the high-quality content, some users may find the course cost-prohibitive, particularly those just starting their journey in the world of digital marketing. Also, the self-paced nature of the course may not be suitable for everyone. Students who thrive on structured learning and tight deadlines may struggle with the flexibility that Jumpcut Academy offers, potentially leading to procrastination or a lack of consistency in learning.
Despite these potential downsides, it is clear that Jumpcut Academy offers an outstanding educational experience for those who are invested in learning the ropes of digital marketing. The exceptional post-course support, along with the continuous course updates, further underscores Jumpcut's commitment to the success and development of its students.
Deep dive into their flagship course offerings and features
Jumpcut Academy's flagship course is "Viral Academy," an in-depth guide on creating engaging online content with the potential to go viral and achieve substantial reach. The course is divided into several sections, each focusing on a different aspect of content creation, such as idea generation, storytelling, and audience engagement.
It is noteworthy that the modules are designed in such a way that they build on each other, ensuring a comprehensive understanding of the entire process of creating, marketing, and monetizing viral content. The course also features several guest speakers who are leaders in their respective fields, offering a unique perspective and invaluable insights.
It includes regular assignments that encourage students to apply what they've learned, with personalized feedback from a dedicated mentor. This hands-on approach is a testament to Jumpcut's commitment to practical learning, enabling students to not just learn theories but to apply them directly to their content.
As an added advantage, Jumpcut Academy offers lifetime access to its courses. This means that students can revisit the material whenever they want, a significant benefit given the fast-paced nature of the digital landscape. This feature also comes in handy when the Academy updates its course material, ensuring that students always have access to the latest information and strategies.
In addition to their courses, Jumpcut Academy boasts a vibrant and active community of students and alumni. This network acts as a supportive environment where individuals can exchange ideas, seek advice, and collaborate on projects. It is this sense of community that sets Jumpcut apart, fostering a collaborative learning environment that extends beyond the course itself.
What Is The Main Course Offered By Jumpcut?
Jumpcut primarily offers a flagship program named "Viral Academy," tailored specifically for budding entrepreneurs and content creators who aim to make a significant impact in the digital sphere. This course aims to teach students the art of creating viral content, a skill that is increasingly crucial in the current digital age. It is constructed meticulously, segmenting the course into various modules, each focusing on crucial aspects of viral content creation, such as storytelling, social media strategies, and video editing.
Moreover, the viral academy bootcamp delves into the marketing side of digital content. It equips students with in-depth knowledge of how to effectively market their content, build a substantial audience base, and monetize their digital platforms.
The course content is designed to be dynamic and updated regularly, keeping up with the ever-changing digital world's trends and strategies.
Who Are The Instructors Of Jumpcut Academy?
The instructors at Jumpcut Academy are a team of seasoned content creators who have built successful online businesses themselves. Jesse Jhaj and Kong Pham, the founders of Jumpcut and successful viral content creators renowned in the digital sphere, spearhead them.
Their successes on various platforms, particularly on YouTube, have attracted millions of views, establishing them as authorities in the realm of viral content creation. In addition to the core team, Jumpcut Academy also engages guest lecturers who are experts in their respective fields.
This includes successful students entrepreneurs, viral videos, content creators, and making money online marketing professionals who share their insights and experiences, providing students with diverse perspectives and strategies. The instructors' approach at Jumpcut Academy is hands-on, providing practical, actionable advice rather than theoretical knowledge.
They focus on imparting directly applicable skills, enabling students to create and market their content effectively. This combination of credible instructors and a practical approach makes the learning experience at Jumpcut Academy truly valuable and effective.
Jumpcut Pricing
Jumpcut Academy offers two main pricing plans to cater to the varying needs and budgets of its students. The first is the 'Viral Academy' plan, priced at $997. This plan provides students with lifetime access to all the course materials and content. It covers everything from creating engaging content to mastering social media algorithms and monetizing your online presence.
The second offering is the 'Automated Income Machine' plan, which comes at a higher price point of $2997. This comprehensive course focuses on building an automated business online. It covers in-depth lessons on dropshipping, affiliate marketing, and creating digital products. This plan also includes access to more resources, including live Q&A sessions, direct mentoring, and a dedicated community of like-minded individuals.
It's worth noting that Jumpcut offers a 365-day money-back guarantee on both plans. This demonstrates their commitment to student success and satisfaction. However, to qualify for this guarantee, students must prove they have put the course content into action and have not seen any improvement. This ensures that only serious, committed individuals sign up for the course, maintaining the high quality of the student community. Like starting a successful YouTube channel with advanced viral marketing strategies.
These pricing plans, while seemingly high, can be considered an investment into a potentially lucrative career in digital content creation. It's also important to remember that successful online businesses often require initial capital input, and education is no different. The courses at Jumpcut Academy aim to equip you with the skills and knowledge to succeed in the digital realm, making the return on investment potentially significant.
Can You Make Money With Jumpcut Academy?
Yes, you certainly can make money with Jumpcut Academy. The platform is designed to facilitate your journey into successful entrepreneurship, particularly in the digital space. The courses offered, such as the 'Automated Income Machine' plan, are structured to provide in-depth knowledge on various online income stream, including dropshipping, affiliate marketing, and digital product creation. These are proven income-generating avenues with a potentially lucrative return on investment.
However, it's important to understand that making money with Jumpcut Academy requires dedication, commitment, and consistent effort. It's not a get-rich-quick scheme. You'll need to actively participate in the courses, put the lessons into practice, and constantly refine your approach based on the market feedback.
The money-back-guarantee offered by Jumpcut Academy is an indicator of their confidence in their courses. However, they require proof that you've implemented the course content and not seen improvement, again reinforcing that students must be serious and committed.
Are There Alternatives To Jumpcut Academy?
Absolutely, there are alternatives to Jumpcut Academy. Here are a few options that provide similar digital entrepreneurship youtube training. One popular alternative is Udemy, an online learning platform housing a myriad of courses on various topics.
Udemy offers a considerable array of online business courses, including e-commerce, digital marketing, and SEO. While the costs per course are generally lower, the quality and depth can vary greatly, so it's important to carefully review user ratings and feedback before enrolling.
Coursera is another viable alternative. With courses designed in collaboration with top universities and businesses, Coursera offers comprehensive programs in a range of subjects. Their 'Digital Marketing Specialization' course, for instance, is a highly rated program covering all aspects of digital marketing.
A more niche platform is Skillshare, which leans toward creative entrepreneurship. Skillshare offers courses in areas such as graphic design, youtube videos editing, and social media marketing. It operates on a subscription model, allowing unlimited access to all courses for a monthly fee, which can be a more affordable option for continuous learners.
Lastly, platforms like LinkedIn Learning and Masterclass also offer courses aimed at building entrepreneurial skills, though they may not have the same start-up focus as Jumpcut Academy. They provide a FREE YouTube Influencer 101 course There's a bunch of case studies & real success stories.
Remember, choosing an alternative to Jumpcut Academy depends on your learning style, budget, and specific learning objectives. Each platform has its strengths and weaknesses, so it's advisable to thoroughly research each option to find the best fit for your goals. These two have over one million members on YouTube, and their specialization is managing brand deals.
FAQs
What are some key differences between Jumpcut Academy and other platforms?
While Jumpcut Academy focuses specifically on entrepreneurial skills, particularly those needed in the digital age, other platforms like Udemy and Coursera offer a broader range of topics. The quality and depth of courses can vary greatly on these platforms, so it's important to review user ratings and feedback.
Is Jumpcut Academy a cost-effective option for entrepreneurial learning?
This depends on your specific learning objectives and budget. Jumpcut Academy offers comprehensive, in-depth online courses specifically tailored for entrepreneurs. It may be more expensive than other platforms, but the specific focus on entrepreneurship could justify the cost.
How does Skillshare compare to Jumpcut Academy for creative entrepreneurs?
Skillshare leans more towards creative entrepreneurship, offering courses in areas like graphic design and social media marketing. It operates on a subscription model, which can be more affordable for continuous learners.
Does Coursera offer similar courses to Jumpcut Academy?
Coursera provides comprehensive programs in a range of subjects, including digital marketing. While it may not have the same start-up focus as Jumpcut Academy, its partnership with top universities and businesses ensures quality content.
Are there courses on LinkedIn Learning that are similar to those on Jumpcut Academy?
LinkedIn Learning does offer courses aimed at building entrepreneurial skills. However, they might not have the same start-up focus as those found on Jumpcut Academy. It's advisable to thoroughly research each course to assess its suitability to your learning goals.
Conclusion
I hope this review has provided you with valuable insights into the world of online learning platforms, specifically focusing on Jumpcut Academy. As we have seen, there are various options available for entrepreneurs looking to develop their skills and knowledge in a digital format. Ultimately, it's important to carefully consider your specific learning goals and budget when selecting a platform. While Jumpcut Academy may be a more expensive option, its focus on entrepreneurship could make it the perfect fit for some individuals.