Are you looking for the perfect way to get your products and services noticed? Packlane is making waves in the packaging industry, offering innovative custom-printed boxes designed to help your business stand out from the crowd. With a commitment to quality, convenience, and sustainability, Packlane provides great customer experiences that have earned them glowing reviews from buyers around the world.
In this post, we'll take a closer look at packlane reviews and what people are saying about their experience with Packlane so you can make an informed decision when choosing packaging for any of your upcoming projects. Product Boxes are currently limited to printing on the exterior only.
What is Packlane, and what do they offer customers
Packlane is a highly sought-after online platform that specializes in creating high-quality, custom-printed packaging for various businesses. Their offerings range from mailer box, shipping boxes, and folding carton boxes to custom-printed tapes. The company stands out due to its client-focused approach, allowing customers to fully personalize their packaging by choosing from an extensive array of sizes, box material, and designs.
Packlane's commitment to sustainability is another key factor that draws in customers. They provide eco-friendly packaging options, using recyclable materials and soy-based inks, echoing their commitment to environmental responsibility. This commitment is not only evident in their operations but also resonates well with customers who value sustainable business practices.
The reviews for Packlane speak volumes about the quality of their service. Clients consistently praise Packlane for its user-friendly interface, which simplifies the custom design process. The company's dedication to customer satisfaction is apparent in its prompt and professional customer service, which often gets highlighted in reviews.
Additionally, customers commend the quality and durability of Packlane's packaging materials, often mentioning that the end products exceed their expectations. In summary, the high ratings and positive feedback in Packlane reviews reflect the company's ability to deliver excellent service and products that meet its customers' needs.
Overview of the customer experiences with Packlane
Navigating through Packlane reviews, one can find a common thread of satisfaction and admiration for the company's excellent service and high-quality products. Customers frequently express delight at the attention to detail evident in the finished products – remarking on the precision of the prints, the sturdiness of the boxes, and the vibrancy of the colors.
The user-friendly design interface that Packlane offers is often mentioned as a significant advantage. This interface empowers customers to design their packaging with ease and precision, even without extensive technical knowledge. Packlane's intuitive design tool allows customers to visualize their final product in real time, which enhances their confidence in the outcome and provides a satisfying user experience.
Furthermore, Packlane's commitment to sustainability is an aspect that resonates deeply with customers. Notably, their use of recyclable materials and soy-based inks has garnered admiration from environment-conscious customers. This alignment of values between Packlane and its clientele has sparked a sense of loyalty among many, who express their appreciation for the brand's eco-friendly operations in their reviews.
The commendations on Packlane's customer service are consistent across reviews, with customers highlighting the company's responsiveness, professionalism, and helpfulness. They appreciate the quick turnarounds, the clear communication, and the willingness of the Packlane team to go the extra mile to ensure customer satisfaction. This high level of customer service, combined with the quality of their products, makes Packlane a preferred choice for many businesses seeking custom packaging solutions.
The Benefits Of Choosing Custom-Printed Boxes
In the competitive market of today, using custom-printed boxes, like the ones offered by Packlane, can greatly enhance brand visibility and recognition. The packaging of a product plays a crucial role in the customer's purchase decision, and a well-designed, custom box can leave a lasting impression.
According to numerous Packlane reviews, customers have noticed an increase in brand awareness after using their custom boxes. These boxes, customized to embody the spirit of the brand, not only serve as a protective shell for the product but also act as a traveling advertising billboard. Moreover, a custom-printed box adds a layer of professionalism and exclusivity to the product.
This sense of uniqueness can significantly contribute to the perceived value of the product, positively influencing customer satisfaction. Packlane reviews reveal that the unique, high-quality, and vibrant packaging has led to an increase in customer delight and repeat purchases. Thus, custom-printed boxes from Packlane can be a strategic move to create a memorable unboxing experience, enhance customer retention, and drive overall business success.
How to get started with your custom-printed boxes from Packlane
Getting started with Packlane for your custom-printed boxes is a straightforward process. You begin by visiting their website and selecting the 'Design Your Own Box' option. This user-friendly design interface guides you through the process of creating your unique packaging. You can choose from a variety of box styles, sizes, and materials to best fit your product. The design tool allows you to upload your brand logo, select colors, and add text or images for a personalized touch.
After finalizing your design, you can preview it in 3D and make any necessary adjustments before proceeding to checkout. Packlane offers a flexible pricing structure and does not enforce a minimum order quantity. This lets you order as few or as many boxes as you need, making it a cost-effective solution for businesses of all sizes. Once your order is placed, Packlane's team of experts will review your design, ensuring it meets their quality standards before going into production.
Whether you're a startup looking for your first batch of product packaging or an established business wanting to enhance your brand's packaging, Packlane's custom-printed boxes provide a professional, high-quality solution that can help elevate your brand's visibility and recognition. You can even use our online box designer to design the inside of your custom boxes. Eligible orders may ship within 10 days or less with priority turnaround options.
Why People Love Working with Packlane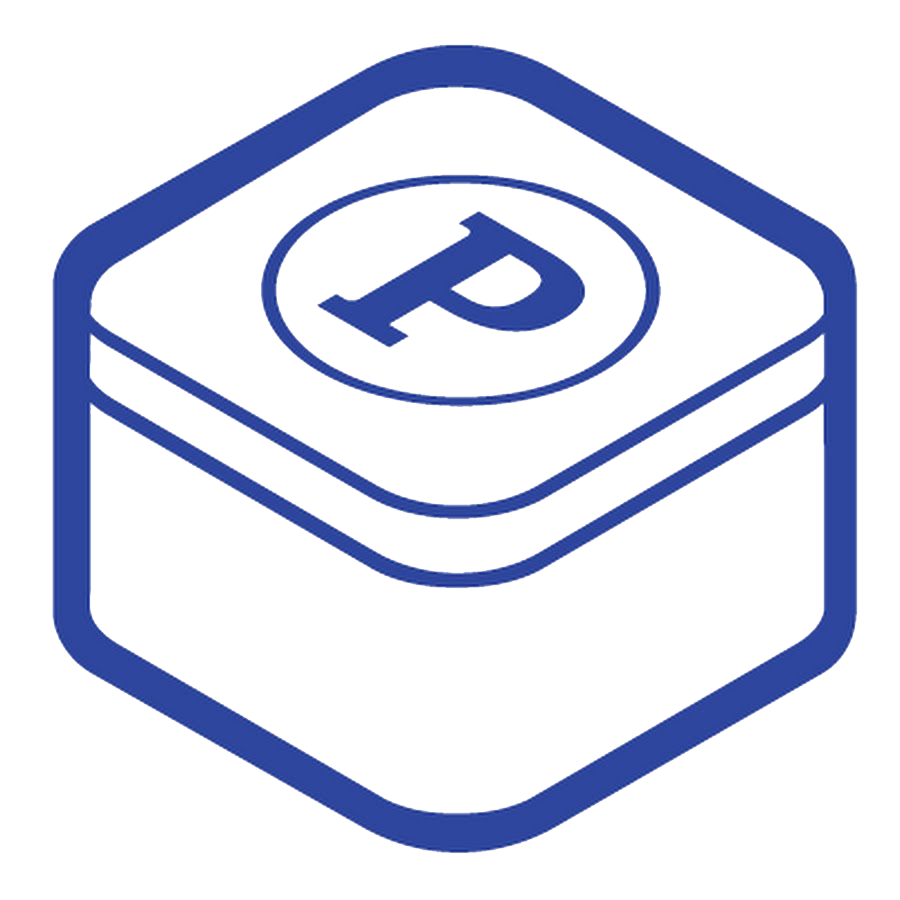 Companies and individuals alike consistently praise Packlane for its exceptional customer service, as expressed in numerous Packlane reviews. The company's dedicated team of customer service representatives promptly resolves any issues or concerns, ensuring each customer's needs are met with utmost attention and care.
Packlane also offers design assistance, guiding customers who may lack design knowledge or resources. Additionally, the company is highly commended for its eco-friendly approach. It uses recyclable materials for its boxes, contributing to environmental sustainability. This commitment to excellent service and sustainable practices positions Packlane as a preferred choice for custom-printed packaging solutions among businesses worldwide.
The advantages of using custom-printed boxes for your business
Custom-printed boxes offer myriad benefits for businesses, a fact that is often emphasized in numerous Packlane reviews. Firstly, these boxes provide businesses with a unique opportunity to enhance their brand image. By opting for custom designs, businesses can ensure their packaging aligns with their brand aesthetics, creating a cohesive and memorable visual experience for their customers.
Secondly, custom boxes can significantly contribute to a product's unboxing experience. With the rise of social media, unboxing videos has become a powerful marketing tool. A well-designed, custom-printed box can make the unboxing process more exciting and share-worthy, providing additional exposure for the brand.
Lastly, custom boxes, such as those offered by Packlane, can be tailored to fit the product perfectly. This not only helps protect the product during transit but also minimizes waste from excess packaging materials. This last point is particularly important, given the increasing consumer demand for sustainable and eco-friendly packaging solutions.
Highlights of satisfied buyers' experiences with Packlane
Browsing through numerous Packlane reviews, it becomes apparent that many buyers are delighted with the superior quality and attention to detail that Packlane provides in their custom-printed gift boxes. One customer commended the company for their reliable customer service, stating that Packlane went above and beyond to ensure the design was perfect and met their specific business needs.
Another reviewer praised the robustness and durability of the packaging, which successfully protected the product during transit and presented an appealing image upon arrival. Additionally, several reviews highlighted the ease of the ordering process, even for those unfamiliar with design software. Packlane's intuitive online interface, they say, simplifies the process of creating unique, custom sizes designs, making it accessible for all.
Furthermore, many reviews note Packlane's commitment to sustainability. The company's efforts to minimize waste and use eco-friendly materials resonate with consumers, adding another layer of appeal to their packaging solutions. These numerous positive experiences shared by satisfied buyers underline the many reasons businesses choose to create custom packaging needs for Packlane.
Pros and Cons of Packlane
Just like any other service, Packlane comes with its own set of advantages and potential drawbacks. Here, we outline some of the commonly cited pros and cons mentioned in Packlane reviews:
Pros:
High-Quality Customized Packaging: Packlane provides superior quality in their custom-printed boxes, ensuring a high level of attention to detail. This ensures that customers' products are well-protected and appealing upon arrival.
Excellent Customer Service: Packlane offers reliable customer service, often going above and beyond to meet specific design requirements for their clients.
User-Friendly Interface: For those with little to no experience with design software, Packlane's online interface is intuitive and easy to use, making the process of creating unique designs uncomplicated.
Sustainable Practices: Packlane's commitment to sustainability and eco-friendly materials is appreciated by many customers. They employ measures to reduce waste and utilize recyclable materials, meeting consumer demand for responsible packaging.
Cons:
Pricing: A few Packlane reviews note that the pricing can be on the higher side, particularly for small businesses or startups with limited budgets.
Turnaround Time: Some customers have commented on the longer delivery time, which could be a deterrent for businesses needing quick turnaround.
Limited Design Options: While Packlane offers customization, there are some limitations to the design options available, especially when compared to some competitors.
The Future of Packaging With Packlane
In light of the reviews, the future of packaging with Packlane appears to be promising but not without its challenges. Increasingly, businesses are turning to customized packaging as a means of extending their brand experience to their customers, and Packlane's high-quality offerings position it well within this growing market. Recognized for its excellent customer service, user-friendly interface, and sustainable practices, Packlane is carving a strong niche for itself in the industry.
However, it must address the legitimate concerns raised by its clientele. One such concern is the pricing. With a significant number of small businesses and startups in need of its services, Packlane might consider introducing tiered pricing or special packages aimed at these demographics. This would allow it to cater to a wider range of businesses, expanding its clientele without compromising its superior quality.
Turnaround time is another area where Packlane could improve. With the rapidly increasing pace of business, companies are often looking for swift delivery times. Reducing production and delivery time, perhaps by optimizing processes or expanding operations, could significantly enhance Packlane's appeal.
Finally, the demand for wider design options is a clear call for innovation. By offering more design flexibility and options, Packlane can better cater to the diverse needs of its clients, further distinguishing itself from competitors and reinforcing its reputation as a leader in the field of customized packaging.
Making the Most of Your Packaging Experience with Packlane
Taking full advantage of your packaging experience with Packlane starts with understanding the expansive variety of options available to you. One of the most praised aspects in numerous Packlane reviews is the company's commitment to customization.
Every business is unique, and Packlane provides a multitude of box style, sizes, and materials that you can tailor to align with your brand's image and messaging. Leveraging this opportunity to create a distinctive unboxing experience can greatly enhance your customers' perception and engagement with your brand.
Furthermore, Packlane's online design studio is a powerful tool that allows for real-time previews of your customized packaging. You can experiment with different designs and instantly see how they would look on the final product, eliminating any guesswork.
In terms of sustainability, Packlane stands out with its environmentally friendly practices, offering eco-friendly materials and printing options. Highlighting this aspect not only serves to protect the environment but also resonates positively with the growing number of consumers who prioritize sustainability in their purchasing decisions.
FAQs
What can I expect from Packlane's customer service?
Packlane's customer service is lauded for being engaging and efficient. They offer practical solutions and valuable insights to help you make the most of your design and investment. This level of service ensures you have the right customer support team to create packaging that aligns with your brand's vision.
How does Packlane incorporate sustainability into its services?
Packlane prioritizes environmental consciousness in its operations. They provide eco-friendly materials and printing options, reducing the environmental impact of your packaging. This not only contributes to sustainability but also appeals to customers who consider environmental responsibility in their purchasing decisions.
Is the pricing at Packlane justified?
Yes, Packlane's pricing is reflective of the high levels of customization and quality they provide. Consider it as an investment in your brand. With Packlane, you're not just purchasing packaging; you're partnering with a provider committed to enhancing your brand experience. They also offer promotional offers and bulk order options for better value.
Is there a way to preview my design before finalizing the order?
Absolutely! Packlane's online store design studio offers real-time previews of your packaging products. This allows you to experiment with different styles and instantly see how they would look on the final product, ensuring your design aligns perfectly with your brand before you place an order.
How can I ensure timely delivery of my packaging from Packlane?
While Packlane strives to improve its turnaround time, planning your orders ensures timely delivery. This also allows adequate time for any required revisions, ensuring your final packaging is as perfect as your brand deserves.
Conclusion
I hope this document has provided you with a comprehensive understanding of Packlane and its services. From customizable packaging to eco-friendly options, Packlane is dedicated to enhancing your brand's packaging experience. With their competitive prices and commitment to sustainability, they are a top choice for businesses looking to elevate their packaging game.