Let's just admit most people write pathetic product descriptions (yes, maybe you too). But a well-written one is vital to increase your conversion rate. So, how can one write product descriptions that convert readers into buyers?
Well, a well-articulated product description has a lot of aspects to it. It involves some technical details as well as some human-building connections. So, the next time a customer ends up in your online store, you know how to convert him into a buyer.
Most people believe that no one reads a product description. Who has that much time anyway? But, ironically, descriptions have a high probability of making or breaking a brand's image.
Studies show that around 20% of potential buyers don't purchase an item if there isn't enough information about it online. Whereas most description writers just jot down the product's features, a high converting copy is far more than that. It doesn't need to be a features list we find on the back of every item.
A flawless product description includes emotions, descriptions, mini-stories, and attention to detail, so if you're interested to learn the hacks to writing a product description that persuades the buyer to purchase, keep reading.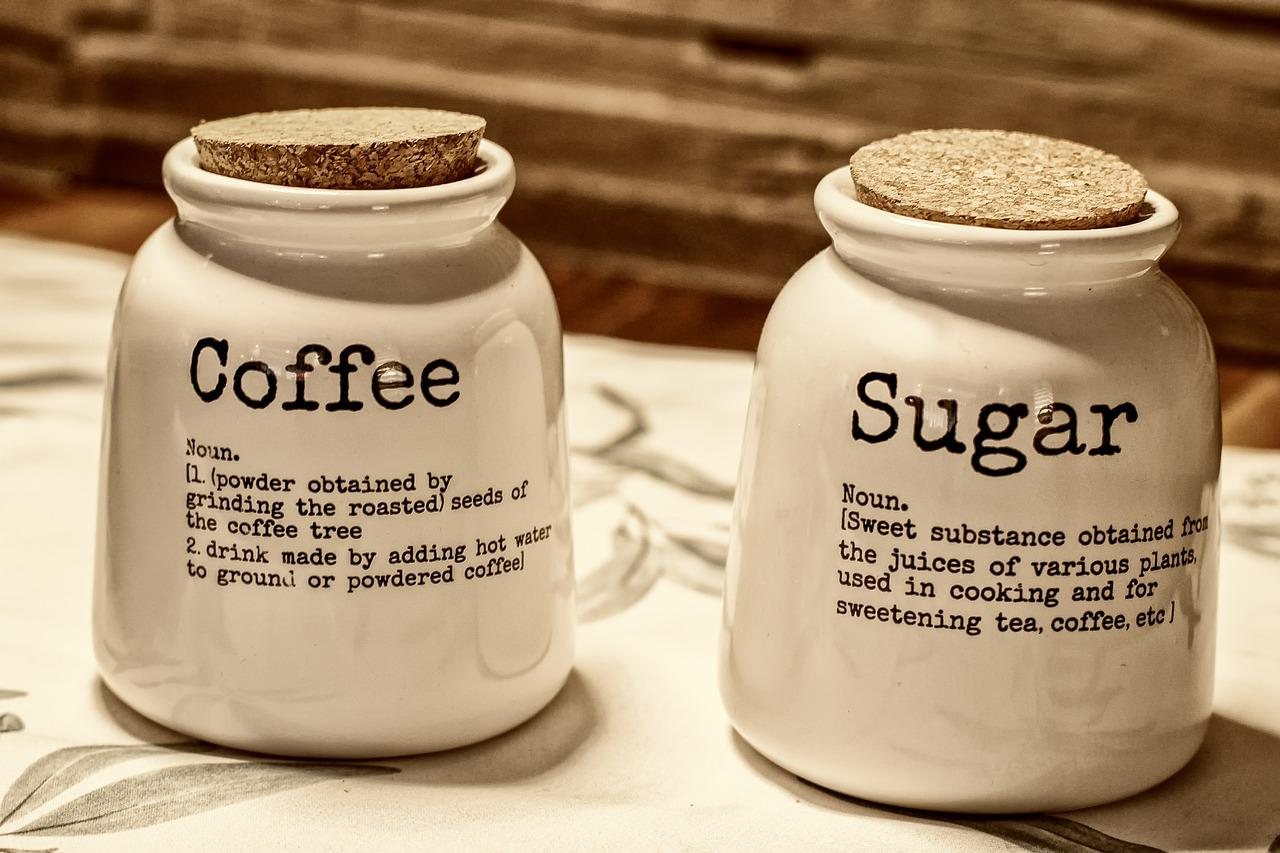 What is a Product Description?
What are product descriptions, and how can I write one? If you want to learn the techniques to write a good product description, stick around.
But first, What is a product description? It is a type of marketing copy for every product that you offer. It provides all the information and details of your product on your site. A description is like an identity of each item and its uniqueness.
It can be in different forms like bullets, small paragraphs, fonts, and descriptive or natural style. It may sound easy but writing such descriptions is no joke. You need to be fully knowledgeable about the writing style product's value to sell it.
To start, you can find a lot of product description examples on sites like Amazon, Shopify, Etsy, etc. So, if you're confused about how to write profitable sales copy, head to the next sections to learn the basics.
Importance of Writing a Good Product Description
Writing a compelling product description means the potential buyer will most likely buy it. Additionally, a well-written product description helps the buyer and seller both. It improves the sales for the ecommerce seller and addresses the buyer's questions.
Here are some additional benefits of writing product descriptions that sell: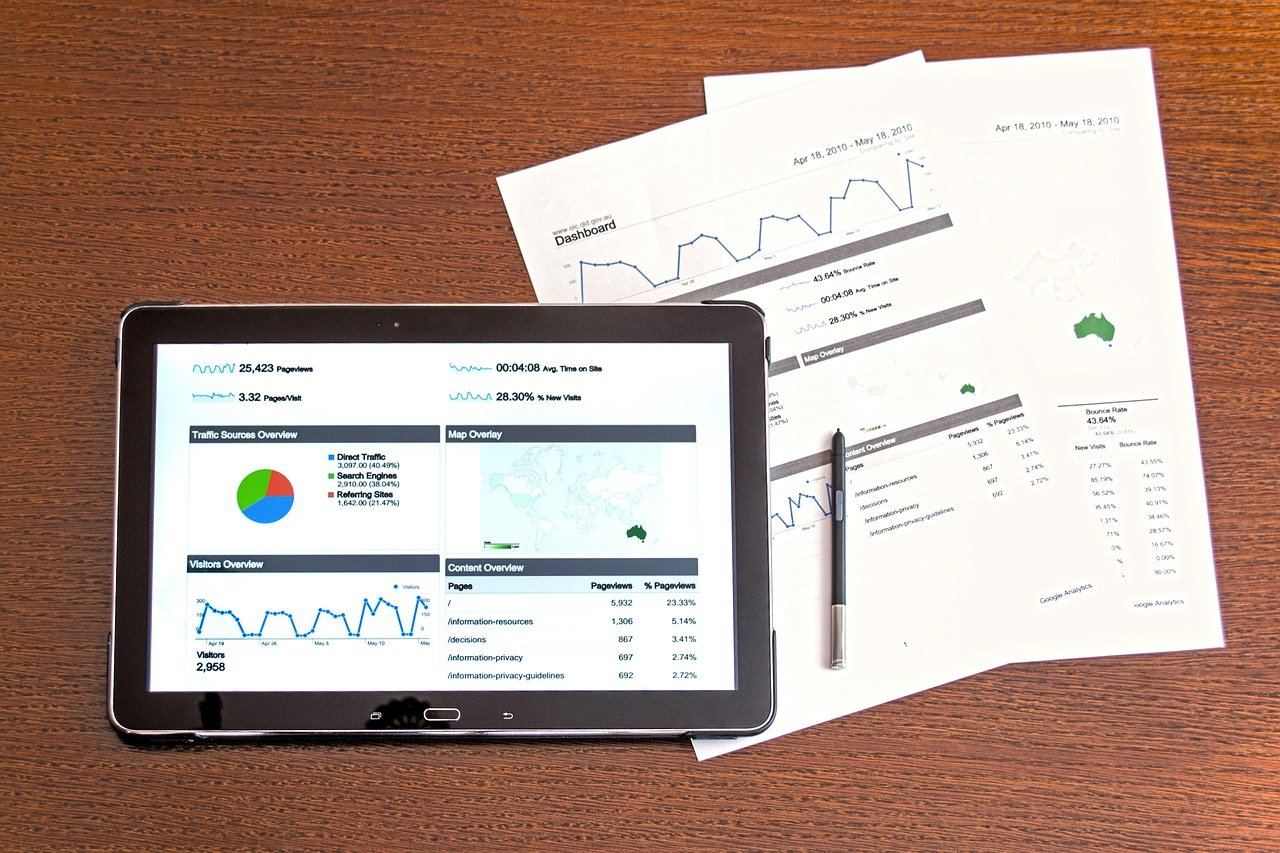 Helpful for SEO
When you write product descriptions, you need to make them reliable and think about Goggle's search engine. While writing product descriptions, keep the SEO guidelines in check and perform keyword research. It would aid in ranking your ecommerce store higher in the search engines.
In today's digital world, using correct SEO techniques is important for ranking the site and the customers. In addition, using the right keywords also improves your ecommerce store's online visibility.
Increase traffic
Some benefits of a product description include increased traffic. When you write a good product description that is optimized, it increases customer traffic. For example, when Google ranks your page, it comes higher in searches, and search engines push it.
As a result, more people come across your store, spreading word of mouth. Increased traffic means an increased chance of sales and loyal customers. When a customer clicks on your link and reads a well-formulated description of the item's features, he's likelier to stick around longer.
When you describe product features, remember to make it unique and different from the competition. Too many keywords make the description sound too redundant, while a boring writing style seldom attracts buyers.
So, a well-written description of your product features helps make a name and have a voice for your brand.
Create Trust
Product descriptions are not only about the benefits of a product. Instead, they convey the brand's ideology. Therefore, if you genuinely write a good and honest product description mentioning all the benefits of your products, it'll add to your brand value.
Try to evoke the buyers' emotions to build an emotional connection with them. Use humor and sarcasm to keep the content engaging.
Generate revenue
Good traffic and organic searches eventually mean better sales and a loyal customer base. For example, a higher number of fans of an online store means that it will generate more revenue.
When you get customer attention by writing an exceptional product description, it'll help you convert people into buyers. That will increase the per capita income of your store.
How to Write a Product Description?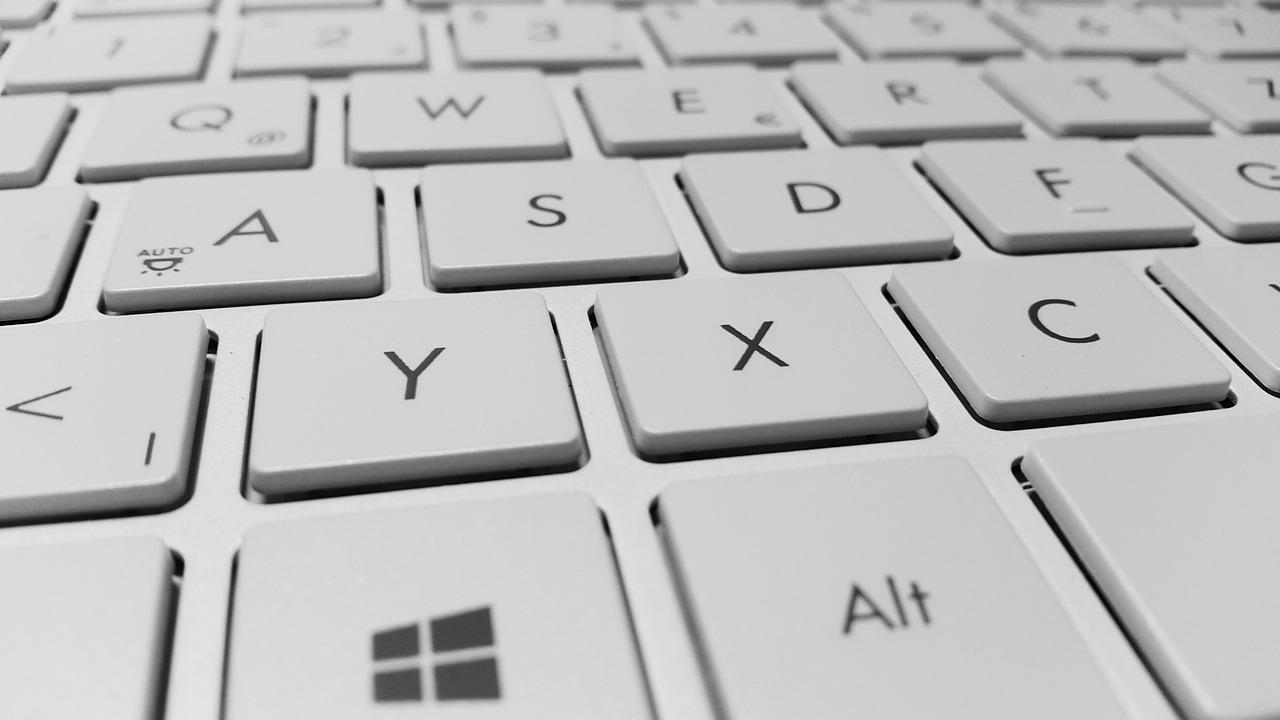 Writing product descriptions is not a layman's job. Therefore, descriptions need to be short, engaging, and sweet. Try to write descriptions that are under a minute read. Additionally, there are more 'hacks' to writing a good and intriguing sales copy.
Mentioned below are the tips and tricks for writing product descriptions that sell:
Intrigue the customer's imagination
If you run an online store, the potential buyers won't be able to touch or feel your products. But, scientifically speaking, buyers are more inclined to spend money on products after they touch them and feel the quality.
Running an online store means that it won't be possible. So, what is the way out? First, write product descriptions that appeal to the audience's imagination. Human beings are social creatures which mean stories and tales attract our attention.
If you want to write sales copy's that sell, use this technique to increase buyer attention and create interest. If your product description makes the buyer tap on 'purchase,' it means the explanation is sellable and good.
Also, try to keep the description descriptive and unique. Avoid fillers and empty words like 'yeah yeah.' 'basically,' etc. When telling a story, we add a lot of descriptive words and emotions, do the same with the product description, and you'll see the benefits.
For example, writing a descriptive product description like the following can evoke a user's emotions:
'Imagine coming home and looking at yourself in the mirror, all tired and puffy.'
(after which you can introduce your skincare product)
Rather than taking the formal and 'cut-short' route, you can use words like 'imagine,' 'dream,' and 'magic' to get the happy hormones flowing. It'll give your customers a virtual experience of owning the product. Resultantly, the sales will rise.
Know your audience
Writing product descriptions and a fantastic copy will generate no benefit if you don't know your target audience. Before writing a product description, consider the potential buyers and their expectations. Then try and surpass the buyer's expectations to impress the audience with words.
The main focus should be the buyer persona. Knowing your ideal customers and their issues can help you write good product descriptions for your products. While brainstorming product descriptions, think of these buyer-related details:
Why would the buyers search for the product?
Why would the potential buyers come to your store?
How would they provide the product description to a friend?
What issues would your product solve?
What features and benefits would they expect out of the product?
The best way to answer these queries is to put yourself into the buyer's shoes and think. Then write an appealing product description by keeping the above questions in mind. Remember, you'll most likely make a sale if you can appeal to the buyer persona.
For example, if you have 'salt lamps' in stock, don't limit the description to their decorative aspects. Instead, add their health benefits and other features that a buyer will be interested in.
This way, you'll not only get customers who love the looks of the salt lamps but also the ones who have allergies and breathing difficulties.
Keywords
If you write a good product description, but the item or description doesn't rank well, it'll decrease your product sales. It is where SEO and keywords will come to aid. Think about the search engines and how they rank stores and products.
Then use the right keywords and SEO tricks like meta description, meta title, and title tags to improve your Google search results. An optimized product description ranks well on the search engines, thus getting a good traffic flow.
Search engine optimization is the first step toward creating loyal customers. Without it, your search results will lower, and you won't receive the expected traffic. It all comes down to keywords which are the words or phrases a buyer enters while looking for a product.
Examples of keywords people use to search for LED lights can be:
LED Light manufacturers
LED area light
Automotive LED light bulbs
LED strobe light and so on
A swift keyword research will easily help you find the appropriate ones for every product description.
You can also use keyword generator tools and SEO tips to further elevate your store in different search engines. Marketing is about how easily reachable your store is and how well it ranks.
To improve your store's SEO, focus on these points in your copy :
Product images
Meta description
Product Titles
Non-repetitive words
Bulleted lists
Bonus tip: You can create social media pages for your store on Instagram, Twitter, and Facebook. If you post daily and share useful information, you can also create a customer base on these sites.
Add product images
Humans are attracted to images more than words and sentences. Hence, everyone who wants to write a good product description must incorporate images. Product descriptions are incomplete without the product's images and photos.
Additionally, pictures describe the product without using any words. It also helps the page look professional and put-together than then jumbled and confusing.
It isn't shocking that more than 60% of buyers believe pictures are more important than product descriptions and even reviews. Think for a second. Do you look at a product's image first or the description?
Humans are virtual creatures; we find pictures and images far more appealing than product descriptions and titles. Therefore, putting up high-quality and well-captured photographs is vital. On the other hand, your brand's image will suffer if you often upload blurry or disoriented images.
Adding pictures also means you'll spend less time writing product descriptions as pictures tell a story. It also gets registered in the customers' imagination and positively impacts them, so include an appropriate number of images on your product page.
Remember, an HD-quality image will attract customers better than a low-grade photo. You can also hire photographers and a photography crew to set up a location and take professional images of your product.
Describe the product
Product descriptions should be about the features and benefits of your product. The product descriptions also portray your brand's tone of voice. Try to keep the tone customized to your brand image.
For example, keep the tone friendly and kind if you sell kids' toys. But, if you sell electronics and tools, you can keep the tone professional and formal. In short, try to keep the tone of your brand consistent and up to the mark.
You can use words like 'fun,' 'Fuzzy,' 'stuffed,' etc., for a kid's toy. It'll mean the seller is a kind human too. You can list down the product benefits using bullets or short paras.
If your words are too stringy or boring, they'll put off the potential buyers. But, if they feel welcomed and important after reading the product description, they'll most likely make a purchase. So, enter the product details in a way that sounds reasonable and not pushy.
You can write a good product description using a natural tone and avoiding the repetition of words. Also, avoid using filler words and 'yeah yeah' phrases to sound confident and professional without looking too bland.
BONUS TIP: If your product description sounds like how you would describe that item to a friend, that means you're on the right track.
Follow the product description template
A general product description template will help new sellers in writing product descriptions that sell. For example, if you've just started your online store, follow the product description template mentioned below:
Attention Grabbing Headline
Think of a product title that'll entice the target audience to read more. Additionally, if you can involve the readers emotionally from the start, they will likely buy the product.
Keep your paragraphs descriptive and short. Fully explain the benefits of the product without exaggeration. Remember to include power words to sound convincing. You can also ask questions to grab the reader's attention.
If you write product descriptions, you know how essential it is to explain the product benefits fully. Identify the target audience and write in a way that addresses their pain points and offers solutions.
Lastly, seal the deal by adding reviews and testimonials. Also, remove the sizing or ordering hurdles by adding a size chart and making the ordering process fast and efficient. You can also use phrases like 'Buy now, 'the latest launch,' and 'magic fix' to sound persuasive.
Appeal to the ideal customer
In the ecommerce world, the effective product description targets the ideal customers rather than a general description of the item. If you try to write product descriptions for the general audience without identifying the potential customer, it'll end up sounding wacky and jumbled.
So, before starting to write product descriptions, think of:
Who will use your product?
How can you make the description personalized?
Who's the customer base for your product?
Can you convince the ideal customer without sounding too salesy?
Would they appreciate the humor?
How would you talk to them if you were dealing face-to-face?
Lastly, can you target the customers' pain points specifically?
Making a profile of the ideal buyer in your mind will help you write more personalized product descriptions. You should use personal words that include 'You,' 'You're,' etc., to get the buyer interested. People love talking about themselves, and this strategy will hit the right cords.
Once the customers feel they are given importance and the e-commerce product caters to their needs, they're more likely to buy it.
Make it attractive to the eyes
Don't we love a well-curated web page? A good product description is not only about how well you write. It also includes the overall look of your product pages. An attractive product page naturally intrigues buyers to click on more products.
Additionally, try to keep your ecommerce site look clean and well-structured. If the product description is hard to read and scan, it'll automatically shun the potential customers. Humans have a short attention span. When scanning a page, most people read 16% of the text. This means you must optimize the product page to grab the reader's attention.
One of the ways to do this is to add relevant and high-quality images (as discussed above), but another few hacks to make the product pages attractive are mentioned below:
One paragraph shouldn't have more than a few sentences each. Also, try to keep all the paragraphs equal in length. Short paras keep the reader engaged without feeling bored. Buyers hardly read online descriptions that are too long.
A bulleted list is far more convenient to scan than long sentences and descriptions. Bullets save time and mention all details without fillers and empty words. Add bullet points whenever possible.
White space helps keep the product page look neat, which in turn intrigues readers' attention. Try to use these spaces as much as possible to make your online store look professional.
Font size plays an important role in the product descriptions' success. Try to keep separate fonts for the title, description, and other important details. It'll help readers easily identify important information.
Use power words
If you want to write a good product description, you need to utilize the correct amount of power words in your writing. Using too much can make your description sound salesy and obvious, but using power words can make the description dull.
Some words and phrases unconsciously evoke emotions in humans. Luckily, such power words also increase sales and convince buyers of the product's reliability. If you place these words carefully, you can easily persuade the buyer to press the 'purchase button.
For example, replacing words like 'good' and 'amazing' with 'sensual' and 'stunning' will evoke emotions in the buyer. On the other hand, some words, i.e. 'high quality, 'nice,' 'good' etc., are usually overused in product descriptions.
But if you can replace those with power words, it'll increase customers' attention and make the purchase decision easy. Here's a list of such words that'll increase the sales of your product:
Devoted
Excited
Triumph
Jaw-dropping
Jubilant
Spectacular
Wonderful
Add testimonials
Effective product descriptions don't just make claims and affirmations; they provide proof of the claims. People won't take the description seriously if you keep rambling about how great your product is without any evidence to back it up.
Confirming your claims is an important aspect of great product descriptions. Think for a second. Do you just read what a product does? Or do you also scroll down to read reviews?
Additionally, if your product has good reviews, it'll rank better in the search engines. Because buyers mostly purchase the products with the highest reviews and testimonials. You can easily include them on each product page to sound confident.
Here's some in-depth information about how to write a product description that sells:
Customer reviews are vital. People usually trust product reviews more than the description. Hence, having a reviews section is important in building a brand image. Try and add reviews on every product description to sound confident about your product quality.
Images of the product on the main page are usually overly edited and saturated. As a result, they don't seem natural to most buyers. Hence, adding reviews with real images can convince the customers of the product's reliability.
You can add testimonials and buyers' images to prove that your product is genuine and helpful. This tip is constructive if your ecommerce product is new.
Lastly, you can sometimes add links to customers' reviews. It helps increase the customers' trust in the brand and provides them with an in-depth user experience.
FAQs
Whats a good product description example?
To write a good product description, you must keep the audience and your brand's tone in mind. Mentioning the product features in a way that doesn't sound too sale-y and 'on your face' is a good product description tactic.
For example, if you have a clothing store and you want to write product descriptions for black T-shirts, here's what you can jot down:
'Imagine wearing a black T-shirt that never wrinkles or stains'
If you can catch the reader's attention in the first few phrases, they'll likely read it all. Therefore, get creative with your words without sounding too persuasive.
What is a good product description format?
Though a product description doesn't have a proper format to follow, here are a few hacks that'll help you write product descriptions that sell:
Product Title
Keep the title short and crisp. Adding too many details and words in the title can negatively impact your sales.
Paragraphs
Try to keep the paragraphs short and appealing to the eyes. Honestly, no one reads a 10-line para repeatedly mentioning the same features. A good product description is personalized and not exaggerated.
Bullet points
Bullets and technical details add to the product description's value and appeal. Incorporate them whenever possible.
Proof
Add testimonials and reviews of the customers to increase buyers' trust.
Call to action
Lastly, end your description by asking the customer to make a purchase and describing how your product will benefit them.
What should be included in the product description?
A product description should include a list of features to make it sound appealing. Examples of product descriptions that sell include many Amazon and Shopify stores online. The sellers include product details without exaggeration.
A product description should ideally include the following details:
1. An attractive title
2. Product benefits paragraphs
3. Features in bullet points
4. Short and to-the-point paragraphs
5. Hooks and questions
6. Motivation to buy
How do you introduce a product description?
A product description can start with a good hook, like Would you like to know a secret? Or a mini descriptive story of how the ecommerce product can end their worries. Also, keep in mind all the features of the item.
Then use descriptive terms and phrases to introduce the product as a savior. Additionally, do proper SEO of the product pages to rank better in the search rankings.
Conclusion
Writing good sales copy is not rocket science. Just highlight the benefits of the product and make it sound intriguing. For example, jot down the description in a story format with an engaging style. Keep it descriptive and natural to evoke the emotions of the readers.
Also, don't forget the SEO techniques to increase your sales chances further. Remember that you need to impress the reader and the search engine both. So, entice the readers with personal stories or use images and reviews to gain their trust. A good description will help increase conversion rates, and you'll eventually realize its importance.