Are you trying to find a better way for your business to stay organized and manage time effectively? Search no more; the perfect scheduling app is here! By helping streamline processes, this unique application can help improve efficiency within any organization.
Not only will it increase productivity, but it will also save you time in the long run, allowing you to focus on achieving bigger goals or completing important projects. Get started now with our powerful scheduling app that is sure to revolutionize how your tired business looks at managing its workflow.
Benefits of using a scheduling app for businesses
Using a scheduling app for businesses offers extensive benefits that can transform your operations. Firstly, such an app can automate repetitive tasks, freeing up valuable resources and boosting your staff's efficiency. It eliminates the need for tracking appointments or meetings manually, thus reducing the risk of human errors.
Secondly, a scheduling app offers transparency and facilitates better communication within the team. It allows everyone within the organization to view their schedules, responsibilities, and deadlines, promoting accountability and ensuring that everyone is on the same page.
Thirdly, a scheduling app is a boon for customer service. It simplifies the appointment booking process for your clients, thus providing a more efficient and seamless customer experience. Additionally, it gives your clients the freedom to book, reschedule, or cancel their appointments at their convenience, making your business more customer-centric.
Finally, a scheduling app provides valuable insights that can help you refine your operations. With detailed reports on staff productivity, customer behaviour, and business performance, you can make informed decisions that boost your business's growth and profitability.
How to choose the right scheduling app
Choosing the right scheduling app for your business is a critical task and demands careful consideration of various factors.
Firstly, assess the specific needs and workflows of your business. This might include the number of employees you need to schedule, the nature of tasks or appointments, and any unique scheduling requirements that your business might have. The ideal scheduling app should be customizable to fit these requirements and should seamlessly integrate with your existing processes.
Secondly, consider the user experience offered by the scheduling app. Both your team and your clients will be using this app, so it should be straightforward and intuitive. A complex or confusing interface can create more problems than it solves. Most vendors offer a trial period, and it's a good idea to take advantage of this to understand how user-friendly the app is.
Thirdly, assess the scalability of the app. As your business grows, your scheduling needs will also grow. The scheduling app you choose should be able to scale up and accommodate this growth. This might mean the ability to handle a larger number of schedules or to offer more advanced features as your business expands.
Lastly, consider the security features of the app. This is particularly important if you're in a business that deals with sensitive customer information. The scheduling app you choose should comply with all relevant data privacy laws and should have robust security protocols in place to protect your data.
Best scheduling app for businesses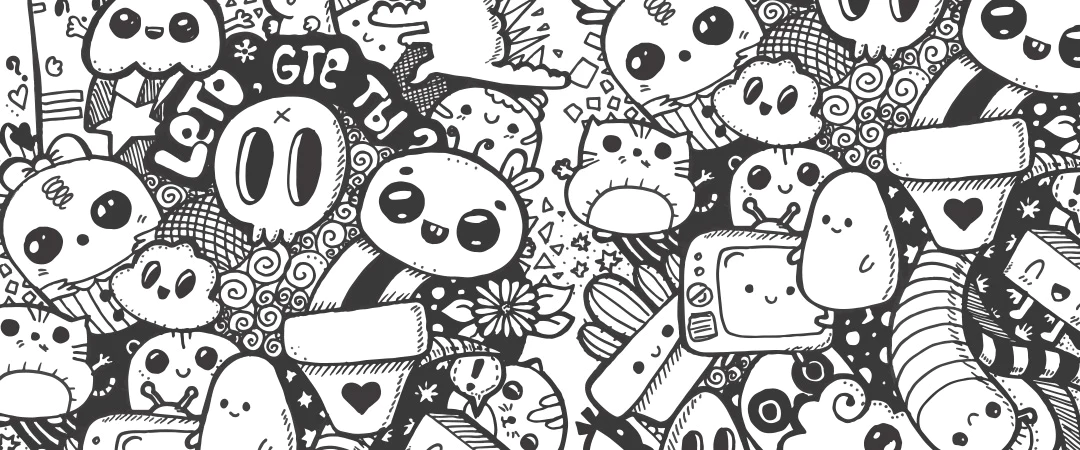 Doodle is a well-known scheduling application with a range of features that make it suitable for businesses of all sizes. It offers a user-friendly interface, options for group event, automatic synchronization with calendars, and even a built-in feature for taking polls.
However, the app doesn't offer time tracking or advanced analytics, which might be a limitation for some businesses. As for pricing, Doodle offers a free basic plan, and paid plans start from $6.95 per month with additional features like ad-free usage, custom branding, and user management.
Square Appointments is another highly recommended scheduling app for businesses, particularly those providing services like salons, wellness providers, and consultants. This comprehensive booking solution integrates seamlessly with other Square products and offers features like automatic reminders, online payments, and calendar sync. One of its standout features is its ability for clients to book their appointments, reducing manual intervention.
However, its interface can be a bit complex for first-time users. In terms of pricing, Square Appointments is free for individual users, but for teams, the cost starts at $50 per month. It can sync with and check availability across your other calendars, such as Google Calendar, Outlook, and more—helping to avoid double-bookings or other scheduling conflicts.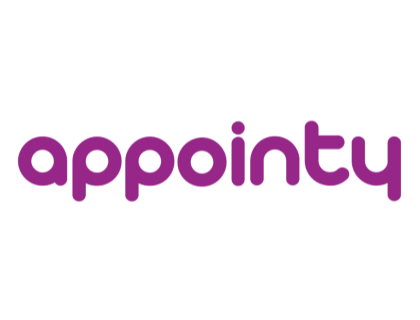 Appointy is a versatile scheduling app that caters to businesses across various sectors, including education, fitness, medicine, and beauty services. It comes packed with a suite of features, such as automated reminders, social media integration, and customer reviews, that streamline and optimize the appointment management process.
On the downside, Appointy's mobile app could use some improvement, with some users reporting occasional glitches and a less-than-intuitive user interface. As for pricing, Appointy offers a free plan with limited features, while premium plans start from $19.99 per month, offering advanced features such as recurring bookings and analytics.
Jobber is a powerful scheduling app designed to support service businesses. Its robust features include client and employee management, invoicing, and, most importantly, a dynamic scheduling and dispatching system that can dramatically improve work efficiency.
However, some users have reported that its reporting capabilities could use some enhancements, and occasional syncing issues may occur with external calendars. As for the pricing, Jobber offers a 14-day free trial, and its paid plans start at $29 per month, making it an affordable choice for small businesses.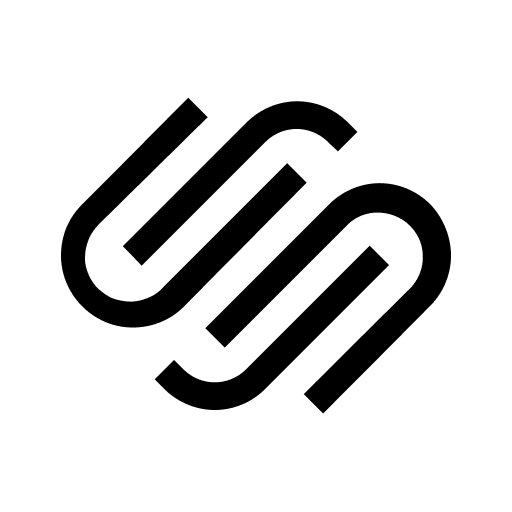 Acuity Scheduling is an intuitive and flexible scheduling app ideal for small to medium-sized businesses. It offers user-friendly features such as real-time availability, automated reminders, and seamless integrations with popular tools like Zoom, Quickbooks, and Mailchimp. Despite its strengths, some users have noted limitations with Acuity – its customization options could be more expansive, and it may not be as robust as some of its competitors when handling high-volume bookings.
Regarding pricing, Acuity Scheduling offers a free basic plan, with premium plans starting at $15 per month, providing additional features such as text message reminders and advanced reporting.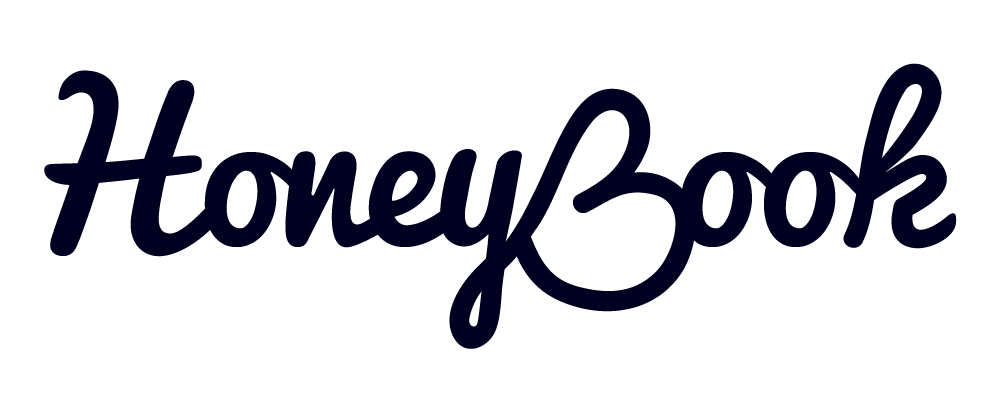 HoneyBook is a comprehensive scheduling app geared towards businesses in need of client, project, and financial management. Its standout features include digital contracts, automated workflows, and an easy-to-use client portal. However, it's worth noting that its calendar doesn't sync in real-time, and the lack of an advanced search function can make navigating through data somewhat cumbersome.
Regarding its pricing, HoneyBook does not offer a free plan but does provide a 7-day free trial. Paid plans start at $40 per month, offering the full suite of features.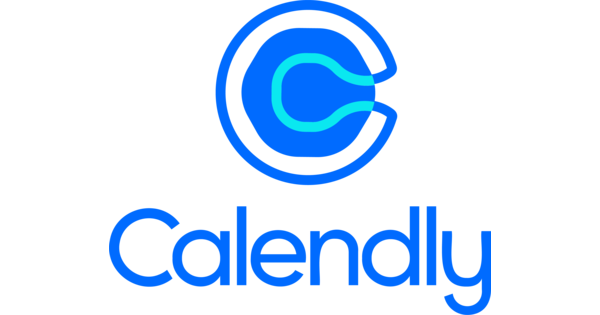 Calendly is a powerful scheduling tool that simplifies the scheduling process for businesses of all sizes. It integrates seamlessly with various platforms such as Google, Outlook, Office 365, and iCloud, ensuring your schedules are always up-to-date. It also offers automated meeting notifications and reminders, which drastically reduces no-shows.
Despite its robust features, use calendly falls short in its lack of customization options for its booking page and doesn't offer payment processing features. As for pricing, calendly account offers a free basic plan with limited features. Its premium plans start at $8 per user per month, providing additional features such as group events, metrics, and reporting and removing calendly link branding.
Clockify is a time-tracking and scheduling app perfect for managing team projects and work hours. Its strengths lie in unlimited tracking, timesheet functionalities, and compatibility with various platforms like iOS, Android, Mac, and Windows. However, it could improve in areas such as real-time notifications and task prioritization.
The great news is that Clockify has a forever-free plan that covers basic tasks. For access to features like project templates, targets, and reminders, their premium plans start from $9.99 per user per month.

Zoho Bookings is a versatile scheduling app suitable for businesses seeking to streamline their appointment processes. It's known for its user-friendly interface, social media integration, and the ability to accept online payments directly through the platform. However, it's worth noting that Zoho Bookings may not be ideal for businesses requiring robust reporting features, as it lacks in-depth analytics.
In terms of pricing, Zoho Bookings offers a free tier with basic features. Their paid plans, offering more comprehensive features, start at $12 per user per month.
SimplyBook.me is a comprehensive scheduling app designed for businesses across various industries. It boasts a multitude of features, including a customizable booking website, SMS/email reminders, and promotion management. Yet, the platform's complex setup process may prove challenging for less tech-savvy users.
As for pricing, the basic use of SimplyBook.me is free, while its premium plans, which offer more advanced features like intake forms and additional plugins, start at $9.90 per month.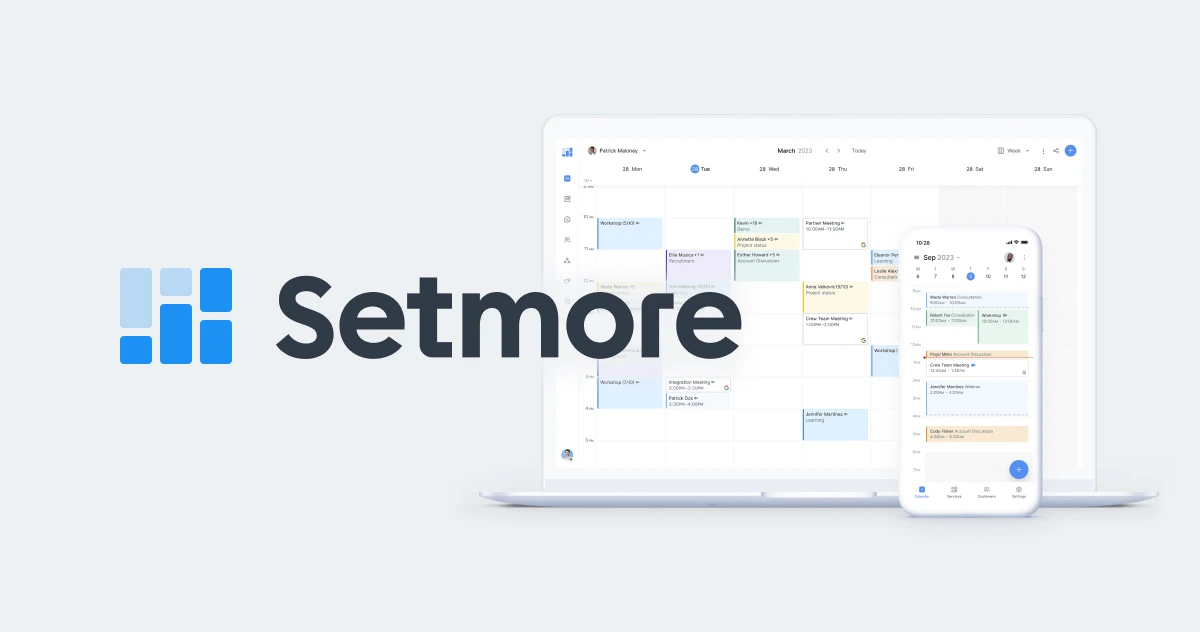 Setmore is an effective scheduling app tailored to businesses of all sizes. It offers a range of features, such as automated reminders, seamless calendar integrations, and the ability to book appointments directly from social media platforms. However, some users might find the app's interface less intuitive than its competitors, and the lack of a live chat support feature could be a drawback for those seeking immediate assistance.
Setmore provides a free plan with basic scheduling capabilities. For access to premium features like text reminders, payment integrations, and recurring appointments, their premium plans start at $12 per user per month.
Sling is a versatile scheduling app that caters to businesses seeking efficient workforce management. Apart from facilitating scheduling, it also enables task assignments, time tracking, and internal communication. One potential limitation is its lack of an appointment booking feature, which might be a deal-breaker for businesses in the service industry.
Regarding pricing, Sling offers a free basic account plan, while its premium plans, encompassing more advanced features like shift templates, overtime alerts, and budgeting tools, start at $2 per user per month.
Tips for setting up and using a scheduling app
Setting up and using a scheduling app effectively requires careful planning and implementation. Start by inputting necessary information such as team members' roles, working hours, and availability. Ensure these details are as accurate as possible to prevent scheduling conflicts and under- or over-staffing.
Once the basic setup is complete, explore features that can streamline your scheduling further. For instance, if the app has an auto-scheduling feature, you can use this to automatically create optimal schedules based on your team's availability and workload. Remember to set preferences and guidelines that the auto-scheduler should follow.
Training your team to use the app efficiently is another crucial step. Make sure that everyone understands how to check their schedules, request time off, swap shifts, and more. Comprehensive training can minimize confusion and ensure the smooth functioning of your scheduling process.
Another key aspect to consider is communication. Many scheduling apps come with in-built messaging or notification systems. Premium users can create an unlimited number of event types, Utilize these features to keep your team updated about schedule appointments, important announcements, and more. Open and clear communication can significantly enhance your scheduling efficiency.
Common challenges when using a scheduling app
Scheduling apps, while extremely useful, do present certain challenges to businesses. One common issue is resistance to change. Transitioning from traditional methods, like manually written schedules, to a digital platform can be daunting for some employees. It's crucial to provide sufficient training and support during this transition to ensure a smooth shift to the new system.
Another potential challenge is the initial setup time. Inputting all the necessary details, such as employee information, shift patterns, roles, and more, can be a time-consuming task. However, it's important to remember that this is a one-time effort, and the long-term benefits of an automated scheduling system far outweigh the initial time investment.
Technical difficulties can also arise when using a scheduling app. Unexpected bugs or app crashes can disrupt the scheduling process and confuse the team. It's beneficial to choose a reliable app with good customer support to address these issues promptly The "Event Buffers" feature allows scheduling in buffer time before and after a meeting.
Best practices for using a scheduling app
To successfully implement a scheduling app in your business, a number of best practices should be followed. First, involve your team in the transition process. This not only helps them to understand and adapt to the new system but also promotes a sense of ownership and acceptance. Clear communication about the changes and associated benefits will help alleviate any apprehensions.
Second, provide adequate training to your employees. User errors can lead to inefficiencies and frustration. This can be avoided by offering comprehensive training and providing ongoing support. Also, ensure your staff understands how to use the app optimally and how it contributes to their work life.
Third, keep an open mind for feedback. Your team members are the primary users of the app, and their feedback is invaluable to identify and resolve any operational issues. They can provide practical insights into the app's effectiveness and suggest improvements.
Maximizing Your Scheduling App Experience
To maximize the benefits of your scheduling app, consider the following strategies. Start with setting clear expectations. Make sure all team members know how to use the app and what is expected of them. This includes when and how often they should update their availability, how far in advance they should schedule time off, and what the protocol is for last-minute changes.
Customization is another important aspect. Most scheduling apps have a range of features that can be tailored to fit your specific business needs. Utilize these features to make the app work better for you. For example, you can set up automatic reminders or create separate calendars for different departments.
Another way to optimize your scheduling app experience is to integrate it with other software you use. Many scheduling apps offer integrations with email platforms, project management tools, and even HR systems. This will not only streamline work processes but also create a more unified and efficient work environment.
Customizing Features To Suit Your Needs
Customizing your scheduling application to fit your business needs is a critical step in maximizing its potential. The ability to tailor app features to align with your specific operational requirements can significantly streamline your scheduling processes. For example, you can customize push notifications to remind employees of upcoming shifts, deadlines, or important meetings. This not only enhances the communication within your team but also helps reduce no-shows and fosters a more disciplined work culture.
Another customization feature that can be beneficial is the ability to create and manage multiple calendars. This is particularly useful for businesses with different departments or teams working on multiple projects simultaneously. Each calendar can be customized to reflect the unique schedule meetings of each department, ensuring that all team members are aware of their schedules and responsibilities. This can also facilitate better coordination and collaboration among teams, driving efficiency and productivity.
Moreover, many scheduling apps allow you to customize access permissions. This gives you control over who can view or alter the schedules, adding a layer of security and reducing the likelihood of last-minute scheduling conflicts or unauthorized changes just the beginning. With these customization features, you can mould your scheduling app to perfectly fit the unique structure and workflow of your business, optimizing the scheduling software process and fostering a more productive business environment. In just a few clicks, students can schedule with you from any device.
Monitoring Performance & Utilization With Analytics
One of the significant advantages of a scheduling app is its ability to provide valuable insights through analytics. This powerful feature allows businesses to monitor both individual and collective performance as well as resource utilization. A comprehensive dashboard can showcase metrics such as average hours worked, number of shifts completed, and employee punctuality. By assessing these metrics, managers can identify trends, outstanding performers, and areas that require improvement.
Furthermore, analytics can provide deep insights into resource utilization, helping businesses to optimize their operations better. With the ability to track key metrics such as peak hours, understaffed periods, or times of low activity, managers can make informed staffing decisions that align with the business's operational needs.
Lastly, the analytics feature enables predictive analysis, helping managers anticipate future minimum scheduling notice needs based on historical data. This predictive analysis can aid in effectively managing staffing levels for special events, seasonal fluctuations, or unexpected circumstances, ensuring back-and-forth emails that the business is always adequately staffed and prepared for any scenario one one-on-one event.
FAQs
What are the key benefits of using a scheduling app for businesses?
Utilizing a scheduling app brings several benefits to businesses. It reduces the time and effort spent on manual scheduling, mitigates the risk of human error, enhances productivity, and offers powerful analytics for monitoring performance and resource utilization. The app also aids in predictive analysis, helping to manage staffing levels effectively for various scenarios.
Does the scheduling app provide insights into resource utilization?
Yes, one of the significant features of a scheduling app is its ability to provide deep insights into resource utilization. This feature allows managers to track key metrics such as peak hours, understaffed periods, or periods of low activity. These insights help managers make informed staffing decisions that align with operational needs.
What kind of analytics can be derived from a scheduling app?
A scheduling app can provide a comprehensive range of metrics, including average hours worked, number of shifts completed, and employee punctuality. These analytics can help identify trends, outstanding performers, and areas needing improvement.
How can a scheduling app assist with predictive analysis?
The analytics provided by a scheduling app can be used for predictive analysis, helping managers anticipate future staffing needs based on historical data. This can aid in effectively managing staffing levels for special events, seasonal fluctuations, or unexpected circumstances.
Can a scheduling app help in improving the efficiency of businesses?
Absolutely, a scheduling app can play a significant role in enhancing efficiency. It streamlines the scheduling process, reduces manual labor and errors, improves resource utilization, and provides valuable insights for informed decision-making. All these factors contribute to improved operational efficiency.
Conclusion
I hope this document has provided you with a better understanding of the benefits of using a scheduling app for businesses. By leveraging its features like resource utilization insights, analytics, predictive analysis, and efficiency improvements, businesses can optimize their operations and achieve greater success. Embrace the power of technology and take your business to new heights with a scheduling app today! Keep learning and stay ahead in this ever-evolving digital world.