As the world progresses, more people rely on electronics to communicate, work, and play. That means there's a lot of opportunity for drop shippers to make money in the electronics industry. You'll need to find reliable electronics dropshipping suppliers if you're thinking about starting an electronics dropshipping business.
But where do you find a trusted drop shipping supplier? And what are the best electronics products to sell online? Don't worry. We've got you covered.
Below is a list of the top 11 dropship electronics suppliers and some of the best electronics products to sell online.
Is it profitable to dropship electronics?
Dropshipping electronics can be a very profitable online business. Because electronics are prone to damage, you must find reputable dropship suppliers and research the best-selling products.
Many dropship suppliers will offer you reasonable prices on bulk orders, and some will even drop ship directly to your customers without you having to worry about inventory or shipping.
To find dropship suppliers, you can search online directories such as SaleHoo, or contact the manufacturer directly. Once you've found a few dropship suppliers, compare their prices and products to find the best deal.
When choosing what electronics to dropship, it's essential to consider what is popular at the moment. You can research this by looking at online trends or reading tech blogs.
You should also consider dropshipping products that are unique or hard to find. This will give you an edge over your competition, as customers always look for the latest and greatest gadgets.
What are the benefits of dropshipping electronics?
There are many benefits of dropshipping electronic devices, including:
-You don't need to carry inventory or ship products yourself.
-You can start your business quickly and easily.
-There is a large potential market for drop-shipped electronics.
-You can test different products to see what sells well without investing much money.
Dropshipping is a great way to start a profitable online business with little risk or investment. You can quickly and easily test different products in your online store to see what sells well without carrying inventory or shipping products yourself.
What are the challenges of dropshipping electronics?
There are a few challenges you may face when dropshipping electronic devices, such as:
– Electronics are prone to damage, so you need to find reputable dropship suppliers.
– Some dropship suppliers may require you to order bulk, which can be costly.
– You need to stay up-to-date on the latest tech trends to know what products are popular.
Dropshipping electronics can be a great way to start an online business, but you may face a few challenges. Because electronics are prone to damage, you must find trusted suppliers before you resell online. Some dropship suppliers may require you to order bulk, which can be costly. You must also stay up-to-date on the latest tech trends to know what popular products are.
12 Top Dropshipping Suppliers for Consumer Electronics
So where you find electronics to dropship? All the sellers on Dropshipping have asked these questions. That is not a problem. Using electronics dropshipping suppliers, your issues are resolved. This section focuses on electronics companies' 12 best dropshipping products and dropshipping suppliers. Dropshippers offer fulfillment support and electronic goods at wholesale rates.
ModDIY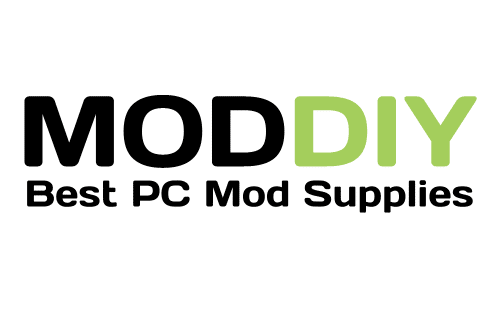 ModDIOY is one of the P.C. Mod industries most reliable electronic drop shipping supplier. There is a large selection of computer products for sale online, such as P.C. device components, cases, and hard drives. The Chinese distributor also offers dropshipping services, and they can manufacture customized cables.
To dropship electronic products from modDIY, you will need to register. You can add items from an eBay site to an eBay shop. Your customers can order electronic goods via ModDIY.com. Let the electronic drop-shipping company deliver high quality products to you. Each package is delivered directly to China from their local warehouse.
EPROLO
EProlo is a leading electronic dropship supplier. EPROLO is an all-purpose dropshipper platform with a strong product portfolio, including packaging and branding automation, print on demand, and other features. The shelves are full of electronic products. Over 20 niche dropshipping products are featured on the site, including smartphones and car accessories, camera accessories and home electronics, headsets, computers, etc. Surprisingly, the company has an additional Chinese supplier to source goods from famous wholesalers can also occur as China AliExpress.
Petra
Petra established the electronic dropshipping service in 1985. The company has now helped more than a thousand retail dropshippers. You can dropship consumer electronics products into 11 major product groups for your needs. You'll find appliances, automotive accessories, mobile phones, game consoles, and accessories.
It's not a requirement to pay anything at all in the store. Petra offers blind dropshipping. It hides all information about the shipment. Your customers are unaware that the package was delivered to them. Petra also comes to FBAs. They can deliver packages in their FABA warehouses.
Elecrow
Those selling electronics dropshipping products should consider Elecrow as a top supplier of consumer electronics. This company has an office on the Shenzhen campus and makes electronics and PCBs. Its ODM and OMS solution provides a complete range of products and services. Elecrow offers various components, including keyboard actuators, LED and LCD monitors, sensors, and several other items.
All of these styles are available for drop shipping. The company assumes responsibility for inventory, packing, and shipment. Elecrow charges for drop shipping services due to many factors. For more information, you can contact our online retailers.
ASI Partners
ASI partners has extensive experience selling Dropship technology to B2C and B2B businesses. With a capacity of over 10,000 products, the card ranges from cordless drones and other electronics and devices to laptops. ASI provides high quality dropshipping solutions for storage, packaging, or kitting. Ordering is carried out via EDI or E-Commerce.
Personalized labeling services are spectacular! ASI Solution Center offers customized computing systems, including desktop, gaming, computer systems and notebooks, GPU servers, database servers, and clouds for various applications.
KIKO Wireless
They are also known as Kikos Wireless Group USA. This website is a retail outlet selling electronics and accessories for phones. KIKO Wireless provides more than 10,000 unique products & accessories to retailers and wholesale distributors throughout the U.S. and Canada.
The following electronic products are available: Bluetooth speakers/headsets, mobile phones, appliance chargers & covers. If MOQs exceed $100, KIKO Wireless can provide a drop shipping service. Registration is free. If you are approved, you can then place orders on KIKO wireless. The wholesaler's electronic dropshippers will deliver the order using FedEx, UPS, and USPS.
Sunsky Online
Sunsky Online is a dropshipping supplier based in China with warehouses in the US and UK. They offer a wide range of products, from mobile phone accessories to home goods. One of the great things about Sunsky Online is that they offer free shipping on all orders, no matter how small or large. This is a great perk for dropshippers, as it can help save on shipping costs.
Another advantage of Dropshipping with Sunsky Online is that they have no minimum order requirement. This means that you can Dropship as little or as much as you want, without having to worry about meeting minimum order requirements. This is a great option for those just starting out with Dropshipping, or for those who want to test out new products.
Chinavasion
Chinavasion is a large and trusted supplier in China. Chinavasion provides a comprehensive product line of trending products for B2C and B2B sellers with hi tech products. This Chinese dropship electronics company offers a range of hi-tech product categories, including smartphones, T.V.s, Android tablets, and phone watches. Products are shipped directly from factories and dropshipped throughout the world. Chinavision products include prestigious brands, including Huawei and Xiaomi.
AliExpress
AliExpress will always be the first drop shipper to offer an electronic delivery service. Alibaba is the owner of a China-based tech firm focused on e commerce and retailing online products. AliXPress in China has sold over 1 billion products globally, with an estimated 113million sales. It offers 17 consumer electronics product categories. It includes VR / AR equipment, earphones/headphones, headset/headphones, and HFI devices. 
PCS Wireless
PCS Wireless is a drop-shipping service for smartphones & tablets. PCS Wireless is an American electronics manufacturer and distributor that supplies profitable electronic products. Almost 12,000 online shoppers are registered with the company. PCS Wireless is currently home to more than 3000 SKU products. It stocks everything from its New Jersey headquarters to its Dubai warehouse. These products can be shipped via drop ship. You may also use dropship programs API integration for reducing shipping or warehouse workload.
CWR Wholesale Distribution
Megagoods

How can a person purchase electronic devices? I would recommend Mega Goods. The company offers dropship electronics and video game products. The business sells over 50 products to dropshippers. For Examples;audio and video equipment, portable DVD players/video game accessories, headphones, LCD flat screens, and television. Mega goods have no minimum order. However, the drop shipping service costs are extra. The price of each package is $1.75. It uses FedEx and USPS for delivery.
CWR wholesale distribution offers more than 18,000 products to customers worldwide, making it the largest drop shipping company in the maritime industry. Besides batteries and isolation equipment, the Company also produces electrical panels and other equipment. CWR is able to drop ship to many countries without additional costs. Dropshipping companies are not allowed access to their warehouses. CWR uses various shipping methods UPS and FedEx for its deliveries to deliver products quickly and efficiently.
What are the Best electronics to sell online?
A wide range of dropship electronics suppliers and best-selling electronic products are available online. However, some dropship electronics suppliers are more reputable than others, and some best-selling electronic products are more popular than others. When choosing dropship best-selling electronic products to sell online, it is important to consider the reputation. The best selling electronics vary from year to year, but some products are always popular.
Smartphones

Cell phones have been one of the most popular products in the smart electronics industry since their founding. If you're thinking of starting a dropshipping business, then selling smartphones is a great way to get started. The demand for smartphones is high, but there's also a wide range of products to choose from, so you can find profitable electronics to sell in your dropshipping store.
Plus, with so many features and options, smartphones are perfect for dropshipping because there's always something new to offer your customers. Whether it's the latest iPhone or a Samsung Galaxy with all the bells and whistles, there's a smartphone out there for everyone.
Smartwatches

With the popularity of fitness tracking and wearable devices, it's no surprise that smartwatches are one of the top selling electronics items in the consumer electronics industry. And, like smartphones, there's a wide range of products to choose from, so you can find the perfect ones to sell in your dropshipping store.
Plus, with features like heart rate monitors, GPS, and music playback, smartwatches are perfect for dropshipping because they offer customers a lot of value for their money.
Wireless Earphone/Earbuds
If you're looking to start a profitable business, then selling wireless earphones and earbuds is a great way to start selling wearable devices. These products are in high demand, and a new model or brand is always being released.
From over-the-ear headphones to wireless earbuds, dropshipping wireless earphones represent a wide arrange of electronics you can dropship. This means there's always a market for them, and you can always find dropshippers willing to sell them at a competitive price.
***
Cell Phone Accessories
If you're looking to get into dropshipping, cell phone accessories is a great niche to consider. There's a wide range of trending products available, from cell phone cases and screen protectors for your mobile phone to more complex items like wireless chargers and Bluetooth speakers. And with the rise of ecommerce, there's a growing demand for these products.
One of the great things about dropshipping accessories for cell phones is that it's a relatively low-cost business to get started. You don't need to invest in inventory or worry about shipping costs. And because the products are small and light, they're easy to store and ship.
V.R. 3D headset
There's a lot to love about dropshipping V.R. 3D headset products. They're incredibly immersive and offer a great way to experience movies, video games, and other digital content in today's digital world. But beyond that, they're also becoming more and more affordable, making them an excellent option for anyone looking to get into the virtual reality game.
Cloud I.P. camera
Cloud I.P. cameras are internet-connected cameras that allow you to view and manage your home security camera footage remotely. Using a secure internet connection, you can access your camera's live feed from anywhere in the world. With security and content creators using more hi tech products such as cameras, Cloud I.P. cameras are one of the best dropship electronics to sell online.
Bluetooth speakers & Home Audio
Are you looking for a new way to make money? If you're interested in hi tech products and audio, dropshipping Bluetooth speakers could be an excellent option.
There are many different types of Bluetooth speakers on the consumer electronics market, ranging in price from around $20 to $200. This means that there is a lot of room for profit margins. Dropshipping Bluetooth speakers can be a great business because it is a relatively new niche with a lot of growth potential.
Bluetooth speakers come in small and flexible units that allow for travel, while the loud noises are enough for bringing home party guests happy. Some cheaper speakers can compete with expensive speakers in quality.
Gaming accessories
There are a lot of different types of gaming products that you can dropship. For example, you could sell gaming headsets, controllers, keyboards, mice, and other gaming accessories. You could also sell collectibles and merchandise related to gaming. If you have a niche audience, you could even sell gaming apparel. The sky is the limit when it comes to dropshipping gaming products.
Currently, the gaming niche offers great opportunities to start dropshipping electronics. Do we have some doubts about the answer? Looking for stats? In 2Q 2020, consumer spending on games reached over 11 billion dollars. Does this sound amazing at all? Ultimately, the decision on dropping shipping game hardware is in your hands. It'll be a perfect ticket to get your hopes up!
Car Accessories
The automobile has become a significant part of our everyday lives. Since technologies have evolved so rapidly, many cars can be upgraded. Dropshipping automotive parts can be an excellent idea. And the most significant part is that car owners will pay for their vehicles for new technology.
There are a lot of different types of automotive parts that you can dropship. For example, you could sell performance parts, car audio, car security products, exterior accessories, interior accessories, and other automotive parts. You could also sell collectibles and merchandise related to cars.
Conclusion
There are many different types of electronics suppliers and best-selling electronic products. You should research the best selling electronic products to sell online and find reputable dropship electronics suppliers for your online store. Bluetooth speakers, gaming electronics, and car accessories are all great options for dropshipping businesses. With a bit of research, you can find reliable suppliers and product for your online store.
Start selling online and start your dropshipping business today!