The ecommerce coffee market is expected to cross $150 billion by 2026. If this doesn't tell the number of coffee lovers on the planet, then I don't know what will. People started online shopping for beverages when every other neighborhood coffee shop closed due to the pandemic.
It's not surprising that dropshipping coffee can quickly help entrepreneurs build a brand online. So, how does one start a dropshipping coffee business?
Keep reading to know how to build a brand around coffee selling and which dropshipping suppliers offer the best features.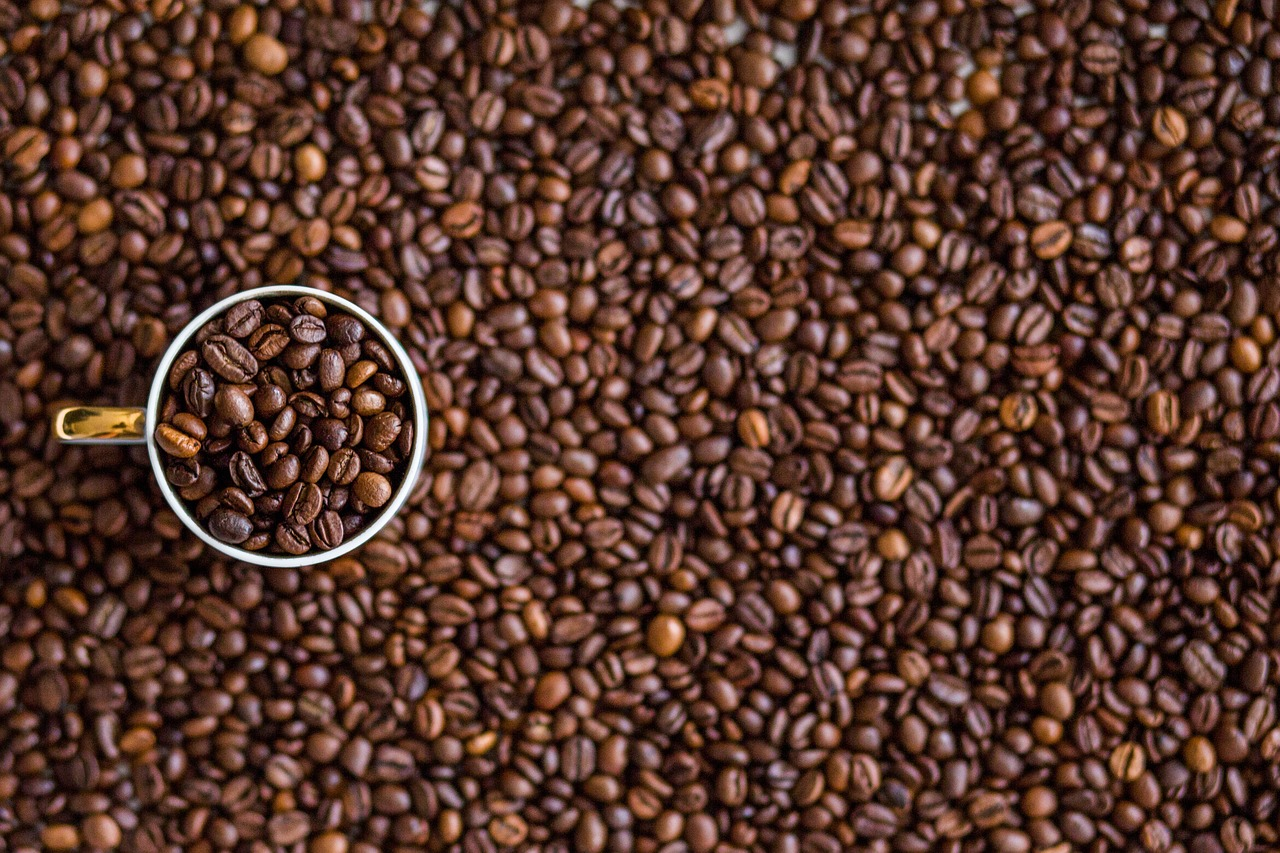 Different ways to sell coffee online
White Labeling Coffee
White label coffee dropshippers resell items from other brands and companies as their own. With white label products, manufacturers or wholesalers will provide the product and you will sell the products with your label or brand. Instead, you'll act as a third party for all orders, i.e., delivering orders from wholesalers to buyers.
White label coffee dropshippers include
DripShipper
Old Chicago Coffee
Temecula Coffee Roasters and many other
Private Labeling Coffee
Private labeling offers the same features as white labeling, but with private label products, you usually have more options to customize the products. To start a private label, you must look for suppliers that provide private labeling facilities. The supplier will do the following tasks on your online coffee store's behalf:
Sourcing
Roasting
Blending
Packing
Delivering orders
All of this will be done under your brand name. You can also get personalized products and your own brand logo.
Some private label coffee dropshippers include
Aroma Ridge
Blessed Bean Coffee
Limini Coffee and a lot more
Dropshipping Coffee
Dropshipping coffee can be an easy way to start a dropshipping business. However, you need a good product catalog and partner supplier to start. The supplier will pick, pack and deliver all the orders on your behalf.
Before you start your online store, you'll want to find the best coffee suppliers for your dropshipping store.
Best dropshipping coffee suppliers
Mentioned below are some of the suppliers for your need for coffees'. You can partner with any of the below-mentioned platforms to start selling coffee.
Aroma Ridge
location: THE USA
Aroma Ridge is a coffee roaster with various coffee flavors and blends. If you are interested in selling coffee online, look at their catalog. Some of the most notable coffee types they offer include:
Organically grown coffee from Peru
Amaretto-flavored coffee beans
Georgia peach flavor
Jamaica Blue Mountain coffee
You can sign up on their website to partner with Aroma Ridge for dropshipping coffee. Users must pay $100 for registration and around $3 for every order. Here are the features they provide to the partners:
Wholesale pricing for the coffee beans
A team of customer support
Logistic partners
Warehouse facility for storing coffee bags
Buyers can select their own product designs, labels, and bag colors
Aroma Ridge is one of the reputed wholesale coffee suppliers that provide good services to clients. But, their signature blends and product images are not available for selling in any other online store.
Blessed Bean Coffee
location: SEATTLE
Blessed Bean Coffee ships worldwide, so their services can be the perfect match if you want to cater to a broad audience. They also offer a good variety of flavors and blends to choose from.
Blessed Bean Coffee offers private labeling and packaging options. The buyers can select:
Size of the coffee bag
Whole or ground coffee beans
Custom labels
Types of coffee
So, if you are interested in their dropshipping program, you can reach them directly to get registered.
Dripshipper
location: The USA
Dripshipper is an app for dropshipping coffee. It is associated with Shopify and is a coffee supplier that offers more than forty types of grains and flavors. So if you want to dropship coffee, Dripshipper will make your ecommerce journey breezy.
So, if you want to sell coffee online through Dripshipper, follow these steps:
All Shopify store possessors can sign up on Dripshipper and get a 14-day free trial
Just install the app and get started
Once you learn the basics, you can start to dropship coffee. Dripshipper offers the following choices in coffee shopping:
Different types of coffee roasters
Variations in coffee size, type, and color
Choosing your store's coffee bags label
After the trial time ends, Dripshipper will charge 30 dollars as monthly fees. However, they offer an unlimited number of order fulfillment and access to all the products after you pay the charges. Additionally, Shopify app integration is matchless with the Dripshipper software.
Joe's Garage Coffee
Location: THE USA
Joe's Garage Coffee offers coffee roasting and packing services. They also provide private label coffee dropshipping services to registered users. You can set up an account and avail a 14-day free trial option.
They are registered and approved, and USGA Organic and Fair Trade certified. You can choose their services if you need a slightly higher minimum order value for your online coffee store.
Limini Coffee
Location: UK
Limini is another 'coffee beans' dropshipping supplier. They sell high-quality coffee items at wholesale pricing. They offer the following types of coffees:
Single-origin coffees
Expresso blends
Decaffeinated coffee
Limited edition coffee
Limini coffee is one dropshipping coffee supplier that offers services to a UK-based online store. Just create an account on their site, then follow the tips to make your custom labels to get started.
Once you get fully registered, you can start selling coffee jars under your brand name. You can also access the product catalog Limini Coffee offers.
Old Chicago Coffee Co.
location: Chicago, the USA
This service provides the buyers with a wide range of coffee blends, and flavors with a special emphasis on the grain details like how coarse or fine the buyers want them to be.
To register for the Old Chicago Coffee Co. dropshipping program, users have to pay a one-time fee of $100. Later $10 will be charged monthly fees to cater to the buyer's needs. The services they provide include:
Global shipping of the products
Private label services
Various coffee bags and size selection
The only disadvantage of the Old Chicago Coffee Co. services is that their ordering process is not automated. Instead, users will have to put in orders manually. Additionally, the tracking services are also old school.
Seattle Gourmet Coffee
LOCATION: THE USA
Seattle Gourmet Coffee is a wholesaler of coffee. It fulfills both one-time and regular orders of customers. The product catalog of Seattle Gourmet Coffee includes:
Single Origin
K-cups
Special blends
Decaffeinated coffees
Organic Coffee
If you partner with them, they will offer customized mugs and T-shirts for your buyers. To get started, fill out the drop shipper's application form on their website. Once your application gets approved, you'll have the option to start selling right away.
Temecula Coffee Roasters
Location: CALIFORNIA
The Temecula Coffee Roasters offer coffee dropshipping services on a larger scale. They offer a wide range of caffeine items to select from. Their list of features includes:
Giving the online business their own logo and access to images
Helping new companies set up their online store
Automated and smooth sync with Shopify
Offering product labels compliant with FDA
No signup fees
No minimum order requirements
Only Shopify store owners can work with them
You need to make custom labels for your online store
So, consider using their services if you wish to sell coffee online.
Rumble Coffee Roasters
Location: australia
Rumble Coffee Roasters is famous for the unique coffee blends it makes and the coffee-related merchandise it sells. They have a loyal customer base as they genuinely bring high-quality coffee from places like Columbia.
Rumble Coffee Roasters is based in Australia. This dropshipping platform syncs effortlessly with the Shopify app. All the users must fill in the sign-in form and await confirmation. So if you want to sell coffee online and are based in Australia, you can give this dropshipping platform a chance.
The registration fee is $200, which includes printing, sample, and all other fulfillment charges. In addition, they offer white-label coffee dropshipping services for your ecommerce platform.
It is one of the dropshipping suppliers who don't give buyers access to product images. Instead, users can use the samples to create an image list on their dropshipping coffee store.
Pollards
location: UK
Pollards is based in the UK and is a wholesale coffee supplier. The company offers the following services to a coffee dropshipping store:
Sourcing the coffee
Roasting and packing it
Sending them to an ecommerce platform or restaurants
They sell both ground coffee and bean coffee
So, if you want to start dropshipping coffee, Pollards can be your best coffee dropshipping partner. It is because they offer:
Reselling their brand as your own or
Making custom labels for your coffee roasts
If you make a contract with this coffee company, you can avail the following services:
A standing order fulfillment service for regular customers
No minimum order requirements
Urgent delivery of last-minute orders
Training programs for learning about coffee products
Cafe Hormozi
Location: UK
It is one of the coffee dropshippers that sell bulk and individual orders. This family-owned business is one of the best coffee dropshipping services that bring it from far-fetched areas like Columbia, Brazil, Peru, etc.
They fulfill a lot of orders regularly therefore, Cafe Harmozi has no registration or signup process. Want to start selling coffee online? Just get in touch with them directly. Once you generate a partnership, you'll get the login details for placing orders.
Remember that Cafe Harmozi is currently only available for coffee dropshippers within the UK.
Liberty Coffee Roasters
Location: North London
Want to start dropshipping coffee beans? Liberty Coffee Roasters can be your best bet. One of the coffee dropshippers imports coffee beans from Ethiopia, Columbia, and Congo. It is famous for its hand-roasted coffee and signature blends.
It's more than just a coffee dropshipping service. Liberty Coffee also provides other services like:
Selling equipment, e.g., Grinders and expresso machines
Training workshops
Machine maintenance
To make a contract with them, just connect with their platforms directly, and you'll be guided on the rest.
Pine Tea & Coffee
location: Australia
This is another family-run business that sells both tea and coffee. Pine Tea & Coffee is based in Australia, and their most loved coffee flavor is called Bella Italia®. It is blended and then roasted in an artist drum called Gourmet coffee.
They offer wholesale coffees at a lower price than the normal dropshippers. Just connect directly with them and start selling coffee online.
Francesco's Coffee
Location: Canada
Fresco's Coffee is a one-stop shop for all caffeine fanatics. Users can get coffee and other related items and equipment in their store. So, if you want to base your store around all things coffee, they can be your best match.
They have coffee machines, merchandise, different kinds of affordable and cheap coffees, and other items. They also support private labeling and have made-to-order coffee-making facilities at affordable rates.
The best part? They offer flat rate shipping fees to all the orders made from Canada, Ontario, and the states.
How To Dropship Coffee Online?
Dropshipping coffee online can be done in several ways. If you want to start your dropshipping business, use the tips and tricks mentioned below to kickstart your online store.
Select the best ecommerce platform for your dropshipping business
Brainstorm which dropshipping platforms will be good for selling coffee to coffee lovers. Some of the options include:
Shopify
WooCommerce
eBay
Amazon
Box mode and many others
This guide recommends going for the Shopify platform for your dropshipping business as its simple user interface and quick ordering process. It is also one of the leading ecommerce platforms for dropshipping. Additionally, users can make a professional-looking online store using the Shopify app. They also offer a free trial for newly registered users.
Users can also opt for eBay dropshipping as Shopify doesn't seem the best fit for their coffee business. eBay's product listings include 82% of products titled 'coffee' so the users can get an idea of its potential for dropshipping coffee.
Choose what Coffee Products to sell
Once you finalize the partner company for your coffee business, niche down the products you wish to sell online, and keep the profit margin in mind before finalizing the options. For example, private label coffee suppliers will charge more than those selling generic coffee beans and grains.
That'll reduce your profit margin after you list it on your store. So instead, market research to see which products are in demand and selling rapidly. For example, you can visit Shopify coffee shop accounts or go through the 'frequently bought' sections on Amazon.
What does your coffee brand focus on? Do you want coffees with specific certifications like USDA Organic etc.? Go through your coffee brand ideas and look for products complimenting your ideology.
Lastly, find products to sell. Do you wish to sell coffee beans or bags? Or do specific flavors intrigue you? Go through all the coffee products and equipment and list the ones you wish to sell online.
Create and Setup Your Shopify Store
Creating and setting up a store on Shopify is a straightforward process. If you are setting up an online store to sell coffee online, first select the theme of the Shopify shop. You can start on a free trial basis and create a free store.
Check the loading process and speed of the store. After the setup, you can create a dummy order to check how the ordering process works. Finally, check the successful and failed orders list to learn how to deal with issues.
Lastly, perform the following functions to complete the account setup:
Add payment gateways
List the coffee products
Conduct an audit of the products and images
Install an analytics tool
Connect the dropshipping tool to automate inventory updates
Launch and Promote Your Coffee Dropshipping Store
Before you start selling coffee online, you need to launch and promote your store. Getting organic traffic to your online store is essential to creating brand loyalty and regular orders.
To sell online, businesses need to invest in promotions on different platforms like social media sites, Google ads and search ranking. If you introduce in-demand and sellable items in your online store, you'll most likely get success.
Create a social media presence, including informative blogs, newsletters, and emails for the customers. Also, try getting influencers and celebrities on board to promote your brand.
FAQs
What are the benefits of selling coffee online?
The most significant benefit of selling coffee online is the number of orders and niche opportunities. Coffee sales are increasing daily, which is an excellent opportunity to brand your name in the market.
What type of Coffee should you consider?
Expresso is by far the most famous and in demand right now. But that means more saturation and competition. Consider the type that has high selling potential but low competition.
Conclusion
Starting a coffee-centered business can get a little tricky due to all the well-established companies and brand names. But, in the end, the best quality always wins. Your business will take off if you can fulfill customer demand at the most market-competitive price.
Good luck with the venture!