Are you trying to build an online store but can't decide which platform is best for your needs? If so, then there are two major choices in ecommerce platforms Shopify and WordPress. Both offer powerful solutions with varying benefits, but before deciding on one of them, it's important to understand the difference between the two.
This blog post will explore the differences between Shopify and WordPress ecommerce platforms – analyzing their advantages & disadvantages, pricing options, and user-friendliness so that readers have a clearer idea of which solution is best suited to fit their individual needs.
Overview of Shopify and WordPress Ecommerce
Shopify is a dedicated all-in-one ecommerce platform designed to help individuals and businesses create their online stores with ease. What sets Shopify apart is its simplicity and ease of use. Users do not require any technical or coding skills to launch a store on Shopify. It offers a large variety of customizable store designs, along with a robust backend that provides inventory management, order processing, and customer relationship management tools.
Furthermore, it includes built-in functionalities for SEO and mobile compatibility, which are crucial in today's digital landscape. However, this simplicity comes at a cost. Shopify's pricing plans can be expensive, especially when adding premium applications and plugins, and it lacks the flexibility and control offered by more open-ended platforms.
On the other hand, WordPress with WooCommerce is a highly flexible and customizable ecommerce platform that is ideal for businesses wanting full control over their online store. WordPress is an open-source content management system, meaning it allows for a high level of customization and control, which is perfect for businesses with specific needs.
Coupled with WooCommerce, it offers a powerful ecommerce solution with the ability to modify every aspect of your store and integrate it with virtually any service. That said, this flexibility also means that setting up a WordPress ecommerce store requires more technical knowledge and maintenance.
It also doesn't come with the same level of out-of-the-box functionality as Shopify, which means you may need to invest more in plugins and additional resources to get the same level of service.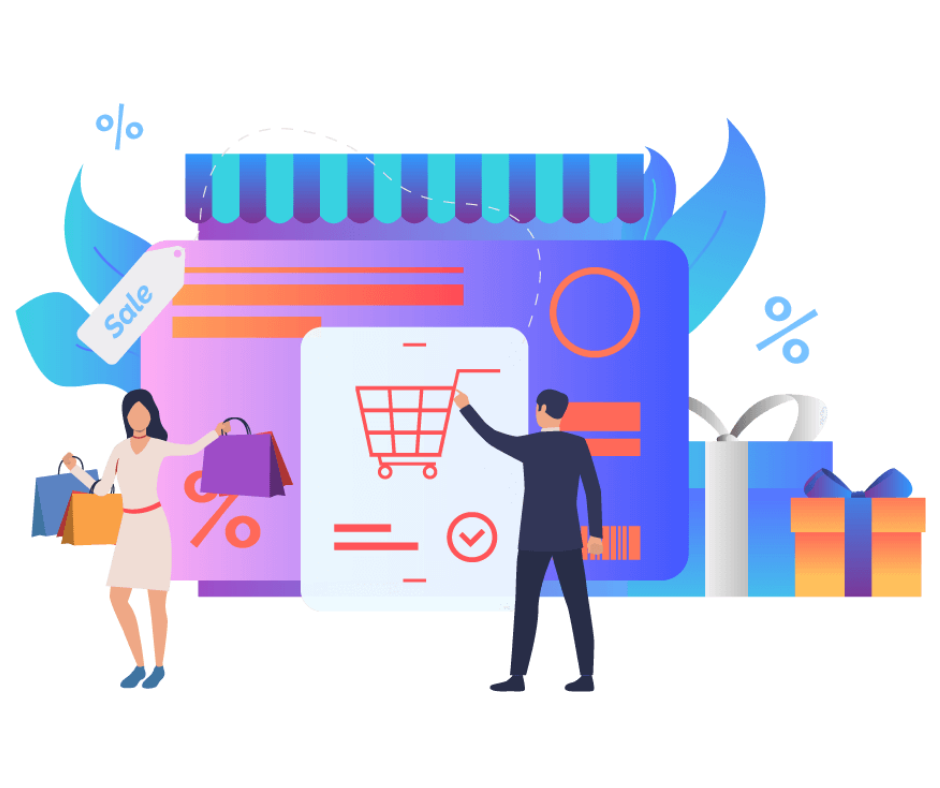 Comparing Store Setup and Design Options
When it comes to the ease of store setup, Shopify offers a more straightforward and hassle-free experience. Its user-friendly interface is designed to help even the most non-tech-savvy users build an online store without the need for coding knowledge. The platform offers a drag-and-drop store builder, making it easy to customize your storefront's design and layout without altering any complex line of code.
Conversely, WordPress offers a more flexible but complex approach. While it also comes with various themes and plugins, you might need to have basic knowledge of HTML, CSS, and even PHP to fully customize your store. For users without coding skills, this could become a hurdle. In terms of design options, both platforms offer a plethora of choices.
Shopify provides over 70 professional themes, both free and premium that are responsive and customizable. The themes come with different styles and colour options, allowing you to create a unique store design.
WordPress offers thousands of themes, both free and premium, and the option to create a completely custom design. However, it's worth noting that not all WordPress themes are designed with ecommerce in mind. This could mean investing more time and resources into finding or creating the perfect theme for your online store.
Advantages of using Shopify for an online store
Shopify stands out as one of the leading platforms for setting up an online store thanks to its simplicity and robust features. The platform's key advantage lies in its all-in-one solution that takes care of all the technical aspects, allowing businesses to focus solely on their operations.
Shopify handles everything from hosting to security, ensuring that your website remains operational, secure, and up-to-date. Given its subscription-based model, it also provides 24/7 customer support – an invaluable resource for business owners who may encounter unexpected issues. In addition, Shopify's comprehensive app marketplace is another significant advantage.
It offers a multitude of add-ons that can extend your store's functionality, ranging from SEO tools to shipping and inventory management solutions. Unlike WordPress, where plugins can sometimes conflict with each other, Shopify's apps are designed to work seamlessly with their platform. This makes them less prone to causing technical issues, allowing for a smoother and more reliable online shopping experience.
Moreover, Shopify's built-in SEO features are also noteworthy. These features enable store owners to refine their site's visibility on search engines, potentially driving more organic traffic to their store. It offers editable title tags, meta descriptions, URLs, and redirect options. While WordPress also offers SEO tools, they often come in the form of plugins that require separate installation and setup.
Finally, Shopify's mobile optimization is superior. With the increasing trend of mobile shopping, having a mobile-friendly online store is imperative. Shopify themes are designed to automatically adapt to mobile screens, ensuring a seamless shopping experience for customers, irrespective of the device they use. While WordPress themes can also be responsive, they may require additional configuration to ensure optimal performance on mobile devices.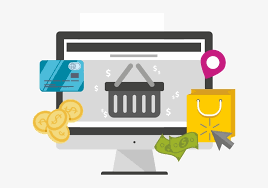 Benefits of using WordPress
WordPress offers a level of flexibility and customization that is unmatched. This open-source platform allows developers to tweak every aspect of the website, tailoring it to fit specific business needs and aesthetics. With thousands of themes and plugins available, WordPress can be transformed into a fully functional ecommerce platform. WooCommerce, a WordPress plugin, is particularly effective for creating online stores. It offers extensive product management, supports multiple payment gateways, and even includes options for shipping and tax calculations.
Another significant advantage of WordPress is its strong blogging capabilities. Content marketing is an essential strategy in e-commerce, and a blog can greatly contribute to SEO efforts. WordPress was initially developed as a blogging platform, and it remains a powerful tool for creating and managing content. By integrating a blog on your ecommerce site, you can provide valuable content to your customers, improving engagement and potentially driving more traffic.
WordPress also shines in terms of cost-effectiveness. While there is a learning curve involved, managing a WordPress site tends to be more affordable than Shopify over the long term. This is primarily because many of the add-ons and plugins that can enhance your site's functionality are available for free or at a lower cost. This makes WordPress a more viable option for small businesses and startups on a tight budget.
However, it's important to note that WordPress does require a bit more technical know-how to set up and maintain. It's not as straightforward as Shopify, and you may need to invest in a developer if you're not comfortable doing it yourself. Therefore, depending on your technical proficiency and specific needs, you may find one platform more appealing than the other.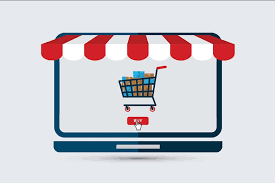 Exploring Payment Processing Options on Shopify and WordPress
When it comes to payment processing, both Shopify and WordPress offer an impressive array of options, facilitating transactions from a variety of providers. Shopify includes support for more than 100 payment gateways, including major players such as PayPal, Stripe, and Apple Pay. It also features Shopify Payments, its built-in payment processor, which is powered by Stripe.
The advantage of using Shopify Payments is that it eliminates transaction fees that are otherwise charged when using external payment gateways. This can result in significant savings, especially for businesses with high sales volume.
On the other hand, WordPress, when combined with a plugin like WooCommerce, also provides extensive payment gateway support. PayPal and Stripe are integrated right out of the box, and there are extensions available for many other payment providers.
Unlike Shopify, WordPress doesn't charge its own transaction fees. However, you'll still need to pay the fees charged by your chosen payment gateway. Additionally, you may need to pay for certain payment gateway extensions, which could add to your costs.
Shopify vs WordPress Pros and Cons
Shopify: Pros and Cons
Pros:
Ease of use: Shopify is designed to be user-friendly, even for those with limited technical skills. The drag-and-drop interface allows you to easily design your store.
Built-in features: Shopify comes with a variety of in-built ecommerce features, saving you from finding and installing separate plugins.
Payment options: Shopify supports over 100 payment gateways and offers its own integrated payment system, Shopify Payments.
24/7 Support: Shopify offers round-the-clock customer support.
Cons:
Cost: Shopify's monthly subscription can be expensive, especially for small businesses or startups.
Transaction fees: While Shopify Payments eliminates transaction fees, using other payment gateways will incur fees.
Customization limitations: Shopify does not offer as much flexibility for customization as WordPress.
WordPress: Pros and Cons
Pros:
Flexibility: WordPress offers unparalleled customization options, especially with the assistance of plugins like WooCommerce.
Cost-effective: WordPress can be a more economical choice, with numerous free and premium themes and plugins available.
Ownership: Unlike Shopify, with WordPress, you own your site and have full control over it.
No Transaction Fees: WordPress doesn't charge its transaction fees, though payment gateway fees still apply.
Cons:
Complexity: WordPress has a steeper learning curve than Shopify and may require the assistance of a developer for setup and maintenance.
Maintenance: Regular updates and security checks are needed to keep your WordPress site running smoothly.
Customer support: WordPress offers community support, but you may need to rely on forums or hire a developer for more extensive assistance.
Considering the SEO Benefits of WordPress
One of the key aspects that set WordPress apart in the Shopify vs WordPress eCommerce debate is the SEO benefits it offers. WordPress, in conjunction with SEO-focused WordPress plugins like Yoast, provides robust tools and functionalities to optimize your website for search engines.
It allows for granular control over all SEO elements, including meta descriptions, sitemaps, and URL structure. These enhancements can significantly improve your site's visibility, potentially leading to increased organic traffic and higher conversions.
On the other hand, while Shopify does offer basic SEO features, it lacks the comprehensive customization that WordPress provides. You can optimize page titles and meta descriptions, and it automatically generates a sitemap for you.
However, Shopify doesn't allow for much control over URL structure, with fixed URLs for product pages and blog posts that could be less SEO-friendly. This might be a limiting factor for businesses that heavily rely on organic search traffic.
Leveraging Support Resources for Shopify and WordPress Ecommerce Stores
In the Shopify vs WordPress ecommerce website builder debate, the aspect of customer support is crucial to consider. Shopify shines in this area, offering 24/7 support via email, live chat, and phone. Their comprehensive help center includes guides, tutorials, and forums, providing you with extensive resources to solve any issues you might encounter.
This is a significant advantage for eCommerce owners who might need immediate support during peak sales periods or troubleshooting time-sensitive issues. In contrast, WordPress relies mainly on community support, with numerous forums and online resources available to help users navigate issues. This includes access to extensive documentation, user-generated tutorials, and a massive community of experienced WordPress developers who contribute to forums.
However, the lack of immediate support can be a disadvantage for users who are not technically inclined or who do not have the time to sift through various resources for solutions. In cases where more complicated issues arise, you may need to hire a developer for assistance, adding to overall costs.
Hence, in terms of support resources, Shopify offers an edge with its comprehensive, readily accessible support. On the other hand, WordPress provides a wealth of community-generated resources but may require more time and effort to find solutions or the need to hire a developer for more complicated issues.
Comparison of the cost and pricing plans
When comparing the costs and pricing of Shopify and WordPress for e-commerce, there are several factors to consider. Shopify operates on a subscription-based model offering three main pricing plans – Basic Shopify ($29/month), Shopify ($79/month), and Advanced Shopify ($299/month). Each plan comes with an array of features, including an online storefront, unlimited products, sales channels, and 24/7 support.
The more advanced plans offer extra features such as professional reports, lower credit card rates, and the ability to use third-party shipping rates. While Shopify plans might seem expensive at first glance, they include hosting and maintenance costs, giving you an all-in-one solution for your eCommerce needs.
On the other hand, WordPress is an open-source platform, meaning it's free to install and use. However, there are various associated costs to running an eCommerce store on WordPress. These include hosting (typically around $3-$15/month), the cost of a theme if you choose a premium one (ranges from $25 to $100+), and any necessary ecommerce plugins (these can range from free to several hundred dollars).
Furthermore, if you choose to use WooCommerce (the most popular eCommerce plugin for WordPress), it's free but comes with optional paid extensions that can quickly add up. While WordPress might appear cheaper at first glance, the additional costs can stack up, and the responsibility for maintaining and securing the website lies with the owner, potentially increasing costs further if a developer's assistance is needed.
Tips on selecting the best platform for your ecommerce needs
When choosing between Shopify and WordPress for your eCommerce needs, it's crucial to consider your specific business requirements and technical abilities. Shopify offers a more straightforward, user-friendly solution for those without a lot of technical knowledge.
The platform provides a range of essential eCommerce features out of the box, and its tiered pricing plans allow for scalability as your business grows. Shopify handles the technical aspects, such as hosting and security, allowing you to focus exclusively on your business. This makes it an excellent choice for beginners or small to medium-sized businesses that require simplicity and convenience.
On the other hand, WordPress, when used with WooCommerce, provides a highly customizable solution. It's ideal for those who have some technical knowledge or are willing to hire a developer. WordPress allows for more control over your site, which can be a significant advantage for larger businesses or those with very specific requirements.
However, it comes with more responsibility for maintenance and security, which can be time-consuming or costly. Despite the additional costs, the openness of the platform allows for virtually unlimited growth and adaptability.
FAQs
What are the main differences between Shopify and WordPress for eCommerce?
Shopify is a dedicated eCommerce platform that is user-friendly and requires no technical knowledge, providing a range of essential ecommerce functionality features. WordPress, when paired with WooCommerce, offers a more customizable solution, ideal for those with some technical skills or a willingness to hire a developer.
Is Shopify or WordPress better for a beginner?
Shopify is typically more suitable for beginners because of its user-friendly interface and built-in eCommerce functions. Shopify store takes care of many technical aspects, such as web hosting and security, enabling you to concentrate more on your business.
Which is more cost-effective, Shopify or WordPress?
Cost-effectiveness depends on your specific requirements. Shopify has a tiered pricing plan, which includes hosting and security costs. WordPress, on the other hand, may require additional expenditures for plugins, themes, and potentially developer's help, which can add up quickly.
Can I switch from Shopify to WordPress or vice versa?
Yes, it's possible to migrate your store from Shopify to WordPress or vice versa. However, the process can be technical and time-consuming. It's advisable to seek professional help to ensure minimal disruption to your business.
Which platform offers more flexibility, Shopify or WordPress?
WordPress tends to offer more flexibility due to its open-source nature. You have more control over your site's design, functionality, and scalability. However, with this control comes more responsibility for maintenance and security.
Conclusion
I hope this comparison between Shopify and WordPress website has provided you with valuable insights. Both platforms have their strengths and weaknesses, and it ultimately depends on your business needs and preferences. It's essential to carefully consider the features, cost, flexibility, and ease of use when choosing the best ecommerce website builders platform for your online store.