Do you ever wonder how people are making a killing online? From the looks of it, they're just selling simple products at high prices. But there's considerably more to it than meets the eye.
Ecommerce has disrupted industries over the past few years, especially during the crucial years of the pandemic. It was a choking blow to many businesses, but eCommerce stood its ground and thrived.
There are several reasons why this shift from traditional brick-and-mortar businesses to digital storefronts has been so successful. But low capital requirements, high margins, and scalability take the cake.
If your cubicle seems to close in on you a little more each day or if the thought of another nine-to-five grind leaves you feeling nauseous, it might be time for a change. And what better way than establishing your own eCommerce business?
But which business model should you choose?
Dropshipping has been one of the front runners in the eCommerce boom, and it's not showing any signs of slowing down. However, like all good ideas, dropshipping may sometimes seem saturated. Unless, of course, you venture out and try something a little different.
High ticket dropshipping is one avenue taking the eCommerce world by storm.
Curious?
Grab a chair and get ready to make money.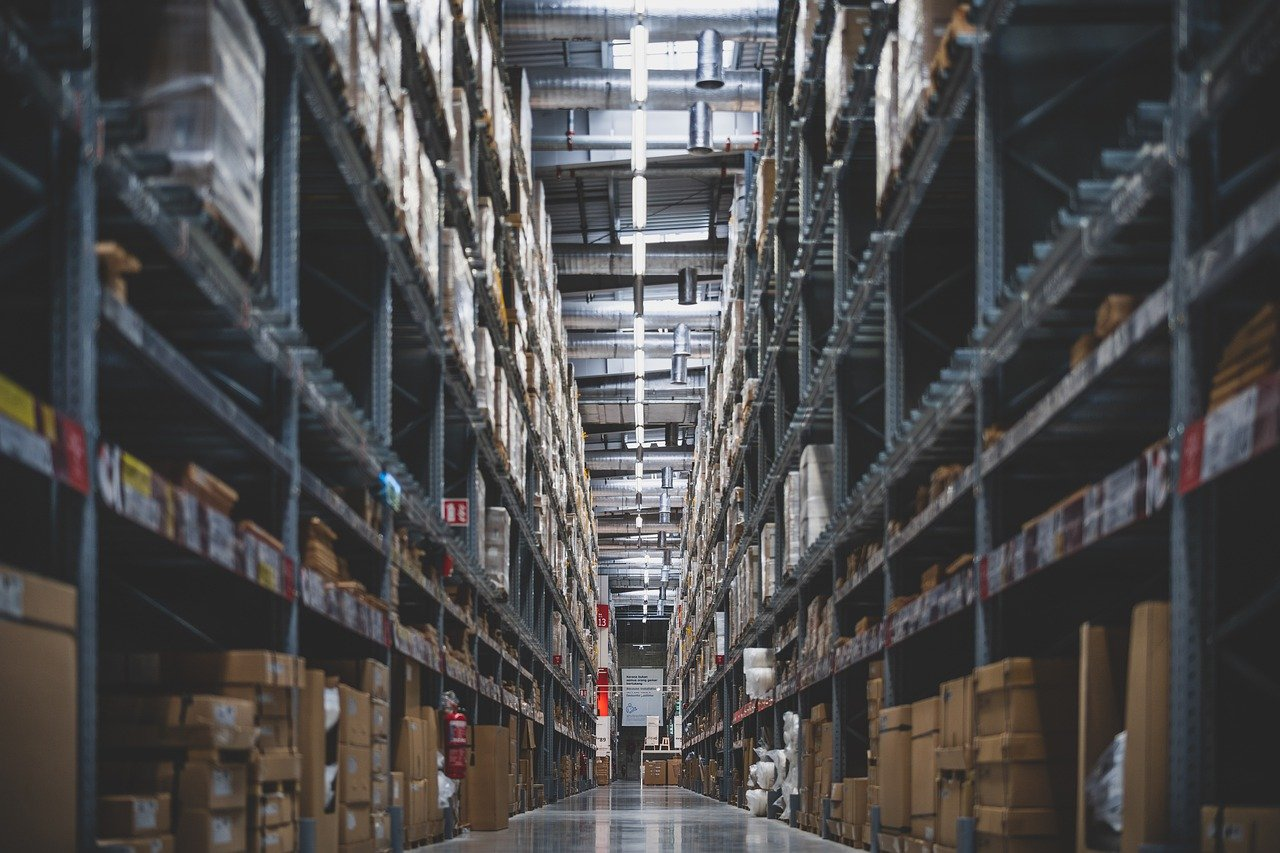 What is High Ticket Dropshipping?
Dropshipping allows sellers to sell a high volume of low-ticket products without needing physical inventory. It is a lucrative business with a low barrier to entry, making it a popular choice for many entrepreneurs.
If you're someone with little to no capital to invest in inventory, dropshipping low-ticket products is your ideal business model.
High-ticket dropshipping is a slightly different ball game. As the name suggests, it involves selling high-ticket items for better profit margins. It is essential to mention that this niche is about selling high-end, high-quality products, not just expensive products.
How is High Ticket Dropshipping Different from Low Ticket Dropshipping?
The key difference is that you're selling high priced items.
The low-ticket dropshipping model focuses on impulse buys with prices ranging from $15 to $50. Items like t-shirts, phone covers, and chocolates are low-ticket products.
Conversely, high-ticket dropshipping products can cost anywhere from $500 to $5000. Motorbikes, electric cars, and industrial machinery are some examples.
Since the profit margins operate on a percentage basis, the higher price, the higher your margin will be.
For example, let's say you're selling a product for $100. If your profit margin is 20%, you'll make $20 in profit for each sale. But if you're selling a product for $1000, you'll earn $200 in profit for each sale.
The term "high ticket" is relative, of course. What might be considered a high-ticket item in one industry might not be regarded as such in another.
For example, a $500 piece of jewelry is a high ticket item, while a $500 piece of machinery isn't. It all depends on the context.
How Does a High Ticket Dropshipping Business Work?
The process of starting a high ticket dropshipping business is similar to starting a low ticket dropshipping business, with a few key differences.
Find a high-ticket niche and build a store around it.
Find a high-ticket dropshipping supplier.
Create high-quality product listings.
Drive sales to your website through paid advertising.
Make sales and send orders to your supplier.
Fulfill orders and provide customer support.
We will further elaborate on these steps so you can easily set up a high-ticket dropshipping store with enough sales.
What are the Best Niches for a High Ticket Dropshipping Business?
Certain niches are well-suited for this venture. They are usually industries with expensive products and deep-pocketed customers. Other factors that make a niche suitable for this business are low brand loyalty, high perceived value, and a wide range of products.
Some examples of high ticket niches and high ticket products to sell are are:
Furniture
Home Improvement
Auto Parts and Accessories
Commercial Appliances
Personal Transport
Medical Products and Medical Supplies
Pet Products
Outdoor Products
Ways to Find High Ticket Dropshipping Products:
Now that we've addressed the question "what is high ticket dropshipping?" It's time to move on to find high ticket products.
Here are some ways you can look for high-ticket dropshipping products to sell:
Research Your Competitors
Your competitor's products can give you a good idea of what sells well in your niche. If they're selling high-ticket products, chances are there's a market for it.
To find your competitor's products, you can use a tool like EcomHunt.
EcomHunt is a competitive analysis tool that lets you conduct product research. It helps you see what high-ticket dropshipping items your competitors sell, their average price points, and more.
Just enter your competitor's URL, and you'll see a list of their products, complete with pricing information.
You can also use this method to find high-ticket dropshipping suppliers. If your competitor is selling a product, chances are they're getting it from a supplier.
You can discuss with your supplier the possibility of carrying the products if you want to sell them on your website.
We will discover a few more ways to connect with suppliers in this article.
Check Social Media
Social media is a great way to see what people are talking about in your niche. Look for posts about products, particularly those with a lot of engagement (likes, comments, and shares).
You can also browse social shopping sites like Wanelo and The Hunt to see what products are popular.
Pinterest is another great site to find high-ticket products to sell. Search for a keyword related to your niche and see what comes up. Now, work out if you can dropship these products.
Use Google Trends
Google Trends is a tool that lets you see how often certain keywords are being searched for. It is a practical way to gauge interest in potential products.
To use Google Trends, just enter a keyword related to your niche. You'll see a graph explaining how often that keyword has been searched.
You can also employ Google Trends to compare the density of two or more keywords. Just enter multiple keywords, and you'll see a line graph showing how they compare.
It is a helpful tool for finding items because you can quickly see which products are being talked about the most online.
Examine What's Popular and Study Hobbies
To find a high-ticket product, you can also look at what's popular and study hobbies.
What are people talking about? What do they like to do in their spare time?
You can find this information by reading news stories, watching YouTube videos, and browsing forums.
Just pay attention to what's in the limelight, and you'll get a good idea of the things they're interested in. Browse through Amazon best sellers and see if you can manage to dropship similar products.
Pre-Conditions for Selling High Ticket Products
There are a few pre-conditions you need to meet before selling a high-ticket product. These are important if you want to be successful.
Sell High Quality Products
Would you like to buy a $500 piece of furniture made from particle board? We didn't think so.
When selling high-ticket products, it's important to keep the quality in check. Your customers are paying a lot for your products, so they expect them to be a certain standard.
If you sell low-quality products, you'll quickly lose customers, which will affect your sales.
Yes, it can be tempting to cut corners when starting, but it's not worth it in the long run. Maintaining the quality makes it easier to sell high-ticket products, boosting sales.
Use premium shipping
What are high ticket dropshipping products worth if they take months to arrive? Not much.
You can't afford to compromise on shipping when trying to sell high-ticket items. Your customers expect to receive their products early and in top condition.
To ensure this happens, you must partner with a reliable shipping company. They should be able to deliver your products on time, safely, every time.
Vet Your Dropshipping Suppliers:
It's a no-brainer that your customer is expecting to receive an undamaged, unbroken, and high-quality product.
It is only possible if you're working with a reputable supplier. Take the time to vet your supplier before you start working with them.
Check their reviews, see how long they've been in business, and make sure they have a good reputation. It's also important to work on seamless communication and have enough details on the refund policy. It will ensure your sales don't hit bottom.
What are the Qualities of Trusted High Ticket Dropshipping Suppliers?
Dropshipping suppliers are the backbone of your business. Without them, you wouldn't be able to sell anything.
Since dropshipping is a fulfillment method, your suppliers will be responsible for storing inventory, packaging, and shipping your products. You only have to drive sales.
It is why it's so important to find reputable high-ticket dropshipping suppliers. But what makes a supplier reliable? Let's take a look.
A Track Record of Success:
Your website or eCommerce store is only as good as your suppliers. If they're constantly making mistakes, it will reflect poorly on you.
That's why you should only partner with suppliers that have a track record of success. They should have happy customers, good reviews, and plenty of experience.
Strong Communication Skills:
Strong communication is key in any business relationship. But it's imperative when you're working with dropshipping suppliers.
Since they will be providing high ticket dropshipping items, you need to be able to communicate with them easily.
Try keeping the language barriers at bay.
It's also important that the supplier is readily available when you need them.
An Exemplary Quality Control Process:
When dealing in high-ticket products, you can't risk selling something that's not up to par.
It could hurt your reputation and cost you a lot of money. A high-ticket dropshipping supplier who maintains high-quality assurance standards is crucial for your website.
They should also have a strict returns policy if a high-ticket product is not up to the mark.
Competitive Pricing:
Of course, you want to profit from the products you sell. But you also don't want to overcharge your customers.
A supplier who offers a fair price is the best to work with. They should offer you a competitive price without sacrificing quality.
A Diverse Product Selection:
No matter what industry you're in, it's always good to have options.
When you're dropshipping high-price items, you want to have a wide selection of products to choose from.
It allows you to cater to different customer needs and wants. For instance, if you're selling paddle boards, you might also want to sell SUP accessories like paddles, leashes, and life jackets.
How to Find the Right Dropshipping Supplier?
Now that you know what to look for in a supplier, it's time to start your search.
Try these resources to find the right high-ticket dropshipping supplier for your niche.
Online Directories:
Online directories are one of the easiest places to find a high-ticket dropshipping supplier. These are websites that list dropshipping suppliers in one place.
You can use them to find a supplier that sells the products you're interested in.
Trade Shows:
Trade shows are big events with hundreds of exhibitors. You'll know it if you've ever attended one.
Many of these exhibitors are dropshipping suppliers. It's a great place to find high-ticket dropshipping suppliers because you can talk to them in person and get a feel for their business.
Online Marketplaces:
Websites like Alibaba and AliExpress are also a good resource when it comes to finding a high-ticket dropshipping supplier.
They have thousands of suppliers in one place, so you're sure to find one that sells the products you're interested in.
Five Best High Ticket Dropshipping Suppliers of 2022:
There is no shortage of high ticket dropshipping suppliers. However, not all of them offer the same level of quality and service.
We've collated a list of the five popular high ticket dropshipping suppliers of 2022 to push you in the right direction.
Do you want a quick and seamless way to locate high-quality dropshipping suppliers in the USA and Europe? Then you need Spocket.
Spocket is an online directory that lists dropshipping suppliers from around the world. You can use their search function to find suppliers that sell the products you're interested in.
Spocket has a free and paid plan, so choose the one that's right for you.
AliExpress:
If you wish to boost your dropshipping business, you must consider AliExpress.
It is one of the world's largest online marketplaces. You can find dropshipping suppliers for just about any product you can imagine.
The best part is that AliExpress offers free shipping on most products. Another benefit of using AliExpress is the ease of communication. You can contact suppliers directly through the AliExpress website.
AliExpress also has a massive product catalog, making it easy for you to find high-ticket products to sell.
Alibaba:
Similar to AliExpress, Alibaba is a huge online marketplace with millions of products. You can locate high-ticket dropshipping suppliers for just about any product you wish to sell.
The website is user-friendly and offers a variety of communication methods. You can also get an idea of the supplier's business by reading their company profile.
The benefit of using Alibaba is the low-price option. You can find high-quality high-ticket items at a fraction of the cost of other suppliers.
However, we recommend you communicate with the supplier before placing an order to ensure they're reputable.
You only have to pay for shipping and the products' price when using Alibaba.
BigBuy:
BigBuy is a Spanish dropshipping supplier that offers products from various categories, including electronics, fashion, and home & garden.
One of the benefits of using BigBuy is the low prices. You can find high-quality products at a comparatively low price.
You can connect your store to BigBuy by using their multi-channel integration. Shopify, WooCommerce, and PrestaShop are some of the platforms they support.
BigBuy has a registration and monthly fee, so factor that into your budget.
iDropship:
iDropship is an Australia-based dropshipping supplier that offers products in categories including:
Electronics
Health & Beauty
Home & Garden.
One of the benefits of using iDropship is the low cost of goods.
iDropship follows white-labeled packaging, so you can add your branding to the products you sell.
The only setback is the poor customer service. Many customers have complained about not being able to get in touch with iDropship customer service. It is not very appealing when you're selling high-end products. Plus, it can harm your sales.
How to Set Up a Dropshipping Store?
Setting up a tasteful store highlights your journey in this niche. It's your time to twinkle and show the world what you're made of! It is where you'll make your first (and lasting) impression, so don't take this process lightly.
Let's dive in and explore the necessary steps to set up your store and make good money:
Choose the Best Ecommerce Platform:
It begins with choosing the best eCommerce platform for dropshipping.
You have various options, but not all will give equal results. So select one that meets your needs.
When it comes to dropshipping no e-commerce platform comes close to Shopify.
Some factors to consider when choosing a platform include:
Ease of Use: Prioritize user-friendliness so even customers who are not tech-savvy can navigate it.
Cost: The platform should be affordable.
Features: The platform should have the features you need to run your website effectively.
Choose a Theme and Layout:
Once you've chosen a platform, it's time to select a theme and layout for your dropship website.
The theme will determine the overall look and feel of your store. In contrast, the layout will determine the placement of your products and other content.
While selecting a theme and layout, keep the following factors in mind:
Design: The theme should be visually appealing and reflect your brand's personality.
Functionality: The theme should be easy to navigate and offer a smooth user experience.
Responsiveness: The theme should be responsive so it looks good on all devices.
Brand Your Store:
Your customers will build a perception of your store within seconds of landing on your website.
That's why it's important to ensure your store is branded effectively. Your logo and brand name will determine your website's overall effect on your customers.
Your brand name should be:
Relevant: It should be relevant to your niche.
Memorable: It should be easy to pronounce and recall.
Short: It should be short so it's easy to type in and search for.
Unique: It should help you stand out from the competition.
As for your logo, always remember that less is more. If your budget allows, consult a professional designer to create a logo that reflects your brand. If you're on economizing, you can create a logo yourself using one of the many free logo makers. Shopify also offers some good designs.
Add Products to Your Store:
Do you ever pay attention to a product that has terrible photos? If you're like most people, the answer is no. It is because your mind immediately perceives it to be low quality or not worth your time. It is the same for customers who visit your website.
That's why it's important to take the time to add high-quality product photos to your website.
Your product photos should be:
High resolution: They should be clear and sharp.
Taken with a professional camera: They should look like a professional photographer took them.
Well-lit: Lighting is everything when it comes to photography. Make sure your products are well-lit, so they look their best.
Keep Your Content Top-Notch:
Bland content is a turn-off for customers. If you want your audience to continue visiting your website, you must ensure your content is engaging. It will make it easy to market your products.
When you start writing descriptions for your products, make creativity and clarity your top priority.
For example, let's say you're selling a garden hose. A boring, generic description would be something like: "This garden hose is made of durable materials and is ideal for watering your plants."
A more creative and interesting description would be: "This garden hose is perfect for those who want to keep their gardens looking green and healthy. It's made of durable materials and is easy to use, so you can spend more time appreciating your garden and less time watering it."
A catchy description that solves the customer's problem will make selling products much easier.
Up Your Customer Support Channels:
Who runs your customer support? You or a team of people? If you don't have a dedicated team, now is the time to build one. After all, your customer is your number one priority.
Your team should be available 24/seven to answer any questions or concerns your customers might have. Friendly and helpful representatives will ensure your customers' positive experience with your company.
There are many ways to provide support, such as:
Live chat – some customers prefer an instant response
Email – some people prefer keeping a written record of their interactions
Phone – it's always good to have a human interaction
Social media – the convenience and immediacy of social media make it a popular choice
Regardless of the channels you choose, your support team should always be on their A-game.
Add a Trusted Payment Option:
An important part of dropshipping is finding a payment processor that you can trust. After all, you'll have sensitive information on hand, such as credit card numbers and addresses.
There are many payment processors, such as PayPal, Stripe, and Shopify Payments. All of these processors are secure and offer a good level of customer service.
Consider your needs and budget to lock the right payment processor for your business. Once you've found a processor, you're happy with, set up an account and add it to your website.
A Shopify store comes with PayPal automatically set up; it might be a good option for you.
Promote Your Dropshipping Business:
Your marketing strategy is the fairy dust that will make your business take off. However, you can't just sprinkle it around and expect results. You need to have a strong marketing strategy.
Luckily, there's no shortage of good marketing platforms. When used strategically, they can drive sales and traffic to your website. But are all the tools equally effective for dropshipping businesses? Can you market your product just anywhere?
Not really.
Below are a few renowned marketing platforms and how they can be used to market your high-end products and business.
Social media is a crowd-cheering marketing tool that can be used to search and reach a large audience. When it comes to dropshipping, you can:
Run Facebook Ads:
Facebook is the most popular for running ads among all social media platforms. Facebook ads can search and target a specific audience, so you're sure to reach people interested in your products. To reap the most benefits of this tool, be sure to create ads that are relevant and targeted to your audience.
Instagram Marketing:
Instagram thrives on glamour and lifestyles that exude luxury. If your products fit this image, then Instagram marketing could be a good option for you.
Use innovative stories, influencer marketing, and shoppable posts to pique people's interest in your high-ticket products. And if your choose Instagram ads to expand the reach of your posts, be sure to use strong visuals and an enticing call-to-action.
Google Ads:
Google Ads is an advertising platform. It permits you to place ads on the all-powerful Google.com and millions of other websites across the web. Google Ads can be a great way to drive traffic to your website and generate sales. Since it's a paid tool, you'll need to budget accordingly.
What are the Benefits of High Ticket Drop Shipping?
You might feel it's all glam and glitz when you're selling high-ticket dropshipping products. But is the profit margin always that great? Are there any other upsides to dropshipping high ticket items? Let's explore some compelling benefits.
Make More Money with Higher Margins:
The profit margin for high ticket items is usually much higher than for low ticket items.
The markup on high ticket items is often 100% or more. That means if you're selling a $100 item, you could potentially make a $100 profit.
Of course, your actual profit will depend on various factors, such as the cost of goods, shipping costs, and return rate.
Less Competition:
Dropshipping is a popular business model, but not everyone is willing to sell high-ticket items. It is because there's more risk involved in selling high-ticket items.
The good news is that this also means there's less competition in the market. In such circumstances, it becomes easier to strategize and stand out from the crowd.
You Can Offer Better Products:
When you dropship high ticket items, you have the opportunity to offer better customer service.
You can provide a concierge-level service by offering customization, installation, and other services not typically offered by low-ticket drop shippers.
It allows you to create a competitive advantage and differentiate yourself from the competition.
Lesser Customer Support Requests:
High ticket dropshipping products attract fewer potential buyers. It may sound like bad news for business, but is it?
Since the profit margins are higher, a fewer number of sales can still result in a good profit without catering to too many requests, orders, and inquiries.
What are the Drawbacks of High Ticket Drop Shipping?
It will be an overstatement and misleading to say that there are no drawbacks to this eCommerce model. While it has some advantages, certain disadvantages prevail too.
Here are some challenges you may face when you venture into this niche:
You Need a Bigger Budget:
Entrepreneurs sing the praises of dropshipping for its low cost of entry. But it's not so when it comes to the high ticket niche. Since you're aiming to attract the big fish, you'll have to go all out with certain aspects like:
An aesthetically pleasing online store
Dropshipping apps and helpful tools
Finding and focusing on the target market
The paid version of platforms to locate reputable suppliers
Print-on-demand products with your branding
If you're on a slim budget, you might want to reconsider your options.
You Might Have to Invest More Time:
The high ticket niche is not for those looking for a quick buck. It might need some nurturing before it starts bearing fruits.
Therefore, be ready to invest a significant amount of time in research, planning, and execution. Only then you'll be able to find the right suppliers, products, and target market for your business.
And when it's time to set up a store, it's best to take your time to create a high-quality and trustworthy online space.
Lower Turnover Rate:
The low-ticket items have a high turnover rate due to the fact that people are always looking for a better deal. The trends keep changing, the demand is volatile, and people are generally not very brand loyal when it comes to low-priced products.
In high ticket dropshipping, on the other hand, people are looking for quality over quantity. They agreeably pay a higher price for a product that is of good quality and will last longer. This causes a lower turnover rate for high-ticket items.
Frequently Asked Questions:
We realize you might still have some queries.
Allow us to clarify things further:
Why Would Anyone Buy a High Ticket Item Online?
It is a valid question, considering that people are generally more cautious when spending a large sum of money online.
But the truth is, people have been buying high-ticket items online for years now. In fact, the luxury goods market is expected to reach $296.9 billion by 2026.
Is High Ticket Dropshipping Business Risky?
There is always some risk involved when starting a business, and dropshipping is no different. However, the stakes are relatively low when compared to other business models.
The main risks with dropshipping are supplier risk and inventory risk. These can be mitigated by carefully choosing your supplier and keeping a close eye on your inventory levels.
Who Else Can You Sell To?
High ticket dropshipping is not just limited to selling to individual consumers. You can also sell to other businesses, such as retailers and wholesalers.
Several businesses demand imported products without going through the hassle of importing them themselves. They will pay a premium price for these high ticket drop shipping products.
Conclusion:
The world depends on trade to keep the economy moving. And as an entrepreneur, you can take advantage of this by venturing into the growing eCommerce niches.
Setting up a tasteful high-ticket dropshipping store is a great way to earn a living. When used to its full potential, dropshipping, whether the low ticket or high ticket, can scale to great heights. It paves pathways to significant profit margins that other business models can only dream of.
But as they say, great power comes with great responsibility. An entrepreneur faces some challenges when they dropship high ticket items. But, if you have the experience or knowledge about the niche, you know that working with a reputable supplier, devising a robust marketing strategy, and providing exceptional customer service will help you succeed.
If you ever feel lost or the sales drop, turn to analytical data to give you some perspective and help you find your way back on track.
We hope your profit margin stays high, your eCommerce stores continue to scale, and your journey as an entrepreneur is long and eventful.