Are you a regular shopper at online stores? Are you tired of having to key in your payment, billing, and address details for each purchase? Your shopping woes are going to be a thing of the past with Shop Pay!
This innovative payment method provides shoppers like yourself with an accelerated checkout experience on Shopify stores. By allowing customers to securely save their email address, payment, and billing information for future purchases, Shop Pay puts convenience back into the e-commerce equation.
In this blog post, we will explain how this efficient payment system works and why it's ideal for busy shoppers looking to get through their orders quickly. Read on as we delve deeper into the revolutionary world of shop pay!
What is Shop Pay and How Does It Work
Shop Pay is a dynamic payment solution that is designed to streamline the online shopping experience. Once you set up your Shop Pay account, each subsequent purchase becomes a breeze. The procedure is simple and user-friendly. After your first checkout at any Shopify store, Shop Pay stores your vital information, including shipping details, payment method, and billing address. The next time you shop at any Shopify store, you can check out with just a single click – no need to enter your details again. It's that straightforward!
The beauty of Shop Pay lies in its secure and reliable platform. All data is encrypted and stored securely, ensuring your details are completely safe. Additionally, Shop Pay is committed to sustainability and offsets 100% of the carbon emissions from delivery for every order placed through it. Thus, with Shop Pay, not only do you enjoy a frictionless shopping experience, but you also contribute to the well-being of our planet.
Whether you're an impulsive buyer who loves flash sales or a busy professional with little time to spare, Shop Pay is your go-to solution for swift, secure, and responsible shopping. Embrace the future of e-commerce with shop pay work and transform your online shopping experience.
Benefits of Shopping with Shop Pay
The benefits of shopping with Shop Pay extend beyond mere convenience. For starters, Shop Pay's One-Click Checkout eliminates the hassle of repeatedly entering personal information, enabling you to complete transactions in record time. This is particularly beneficial during flash sales or when purchasing limited-edition items where every second counts.
Next, Shop Pay's Security Measures are second to none. Shop Pay uses advanced security protocols and data encryption methods to protect your details, providing you with peace of mind each time you make a purchase. It's a haven in the e-commerce space, demonstrating that online shopping can be both easy and secure.
Moreover, Shop Pay's Sustainability Efforts are truly commendable. Each time you purchase Shop Pay, it offsets the carbon emissions generated during delivery. This means you're not just shopping – you're contributing to global sustainability efforts, making each purchase a step towards a healthier planet.
Lastly, Shop Pay's Speed and efficiency can't be overstated. By remembering your information, Shop Pay speeds up the checkout process, saving you precious time. Whether you're squeezing in a quick purchase during a busy day or shopping from the comfort of your home, Shop Pay makes the process smooth and swift.
How to Set Up and Use Shop Pay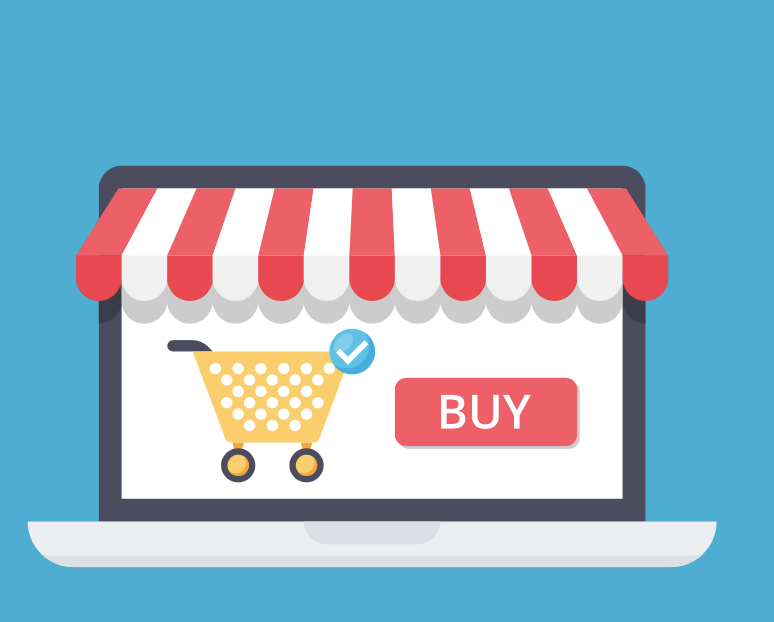 Setting up Shop Pay is a straightforward process designed with user-friendliness in mind. Begin by visiting your chosen online retailer's checkout page. When you proceed to payment options, select 'Shop Pay' as your preferred method. You'll be prompted to enter your email address and subsequently receive a verification code in your inbox. Enter this code on the website and fill in your shipping, billing, and payment details. Ensure that you check the box to save this information for future transactions and your Shop Pay account is set up!
Using Shop Pay is equally effortless. Once your account is set up, Shop Pay will appear as an option at checkout on any online stores that support it. When selected, Shop Pay automatically fills in your saved information, reducing your checkout process to a single click. For added convenience, Shop Pay also supports biometric authentication on compatible devices, providing a seamless and secure shopping experience.
By utilizing Shop Pay, you are not only opting for a swift and shop pay safe checkout process but also contributing to global sustainability efforts, making online shopping guilt-free and more satisfying than ever.
Security Measures Implemented by Shop Pay
Shop Pay takes security seriously and has implemented several measures to protect your personal and financial information. First and foremost, the details you save to Shop Pay are securely encrypted and stored. This encryption makes it incredibly difficult for unauthorized individuals to gain access to your information.
Also, Shop Pay operates under the Payment Card Industry Data Security Standard (PCI DSS), putting it on par with traditional banking institutions in terms of financial security. Additionally, Shop Pay employs biometric and two-factor authentication measures to further enhance security.
Biometric authentication makes use of unique biological characteristics such as fingerprints or facial recognition, preventing anyone except you from accessing your Shop Pay account on your device. Two-factor authentication, on the other hand, requires two steps to verify your identity before you can proceed with payment.
The first is something you know (like a password), and the second is something you have (like a verification code sent to your email). These layers of security ensure that your financial transactions are protected, making Shop Pay a safe and secure payment option for all your online shopping needs.
Shop Pay vs Shopify Payments
Now, you might be wondering how Shop Pay differs from Shopify Payments. While both are offerings from the same company, Shopify, they serve distinct functions. Shopify Payments is the payment gateway used by businesses to accept and process payments on Shopify. It facilitates the transaction between the buyer's bank and the seller's bank, ensuring secure handling of sensitive information and prompt transfer of funds. Shopify Payments allows businesses to accept a wide range of payment methods, including credit and debit cards, Apple Pay, and Google Pay.
On the other hand, Shop Pay is a consumer-oriented feature that streamlines the checkout process for customers. It provides a fast and secure way for shoppers to complete their online purchases. With Shop Pay, customers can store their shipping, billing, and credit card information for future use, allowing them to check out in just a few clicks. No need to fill out lengthy forms each time you shop. Plus, Shop Pay offers carbon-neutral shipping, aligning with the trend towards more environmentally conscious consumer behaviour.
Cards Accepted by Shop Pay
Shop Pay accepts a wide variety of credit and debit cards to ensure a smooth and flexible payment process for customers. These include major card providers such as Visa, MasterCard, American Express, Discover, Diners Club, and JCB. By catering to a broad spectrum of cardholders, Shop Pay enables customers from different regions and financial backgrounds to make online purchases conveniently and securely.
Furthermore, Shop Pay ensures a high standard of security for all transactions. The platform uses encryption to protect sensitive data and adheres to stringent PCI compliance standards. This ensures that your card information is stored and processed in a secure environment, safeguarding against potential cyber threats.
In addition, a two-step authentication process adds an extra layer of protection, increasing the confidence and trust of consumers in online shopping.
How to Set Up Shop Pay on Your Shopify Store
Setting up Shop Pay on your Shopify store is a straightforward process designed to escalate your customer's shopping experience. To begin, ensure your store is eligible for Shop Pay. Your store must use Shopify Payments and be located in a supported country. If your store meets these requirements, you can proceed to enable Shop Pay.
To enable Shop Pay, navigate to the 'Payment providers' section in your Shopify admin account. In the 'Shopify Payments' section, find the 'Accelerated checkouts' and check the box for 'Shop Pay.' Click 'Save' to enable Shop Pay on your store.
Once enabled, Shop Pay becomes visible to your customers as a payment option during the checkout process. Customers can select 'Shop Pay' at checkout, and if they've used Shop Pay before, their details will be pre-filled, facilitating a faster, more streamlined shopping experience.
For customers new to Shop Pay, upon choosing Shop Pay as their payment method, they'll be asked to enter their shipping details, credit card information, and mobile number. After inputting this information, they'll receive a verification code through SMS, which they need to enter on the checkout page to complete the purchase. This one-time process ensures future transactions are swift, with all information securely stored for their next purchase.
Remember, Shop Pay not only simplifies the checkout process but also aligns with your store's commitment to sustainability with its distinctive carbon-neutral shipping feature. This unique aspect of Shop Pay can help position your brand as environmentally conscious, appealing to today's eco-aware customers.
Who accepts Shop Pay
Shop Pay is accepted by all online stores that use Shopify Payments and are located in countries that support it. This includes a wide range of businesses, from large multinational corporations to small independent retailers. The versatility and comprehensive nature of Shop Pay make it a preferred option for both merchants and shoppers.
In the ever-evolving e-commerce environment, merchant adoption of Shop Pay is increasing due to its user-friendly interface, speed, and security. Shop Pay stores customer information safely, facilitating quicker checkouts in subsequent transactions. This ability to provide a seamless shopping experience is crucial for online stores aiming to improve customer retention.
For customers, the appeal of Shop Pay extends beyond its convenience. The carbon-neutral shipping feature is a unique selling point that resonates with eco-conscious shoppers. Enabling add-shop pay also communicates a merchant's commitment to sustainability, an essential factor for modern consumers when choosing where to shop. Thus, Shop Pay is not just a payment method; it's a tool for building positive brand perception and fostering customer loyalty.
How to sign up and set up an account
To sign up for Shop Pay, the process is straightforward and convenient. Begin by heading to the website or mobile shop app of a store that supports Shop Pay. Browse and select the items you wish to purchase and proceed to the checkout page. Here, you can opt for Shop Pay as your payment method.
If you're a first-time user, you will be prompted to enter some basic information such as email, credit card details, and shipping address. An authentication code will be sent to your email to verify your account. Once verification is complete, your information is securely stored for future transactions. This means that for subsequent purchases, you won't need to re-enter your details, resulting in a faster and more efficient checkout process.
Setting up an account is equally simple. Store owners using Shopify for their online stores can enable Shop Pay via the 'Payment Providers' shop pay section in their Shopify admin panel. Once enabled, customers will have the option to use Shop Pay at checkout, enhancing their shopping experience with streamlined transactions and carbon-neutral shipping.
Security features of ShopPay
Shop Pay takes security seriously and has implemented several measures to ensure the safe handling of your data. Information entered during the checkout process is encrypted using Secure Socket Layer (SSL) technology. This creates an encrypted link between the web server and the browser, ensuring that all data passed between them remains private and integral.
Moreover, Shop Pay complies with the Payment Card Industry Data Security Standard (PCI-DSS). This is a set of security standards designed to ensure that all companies that accept, process, store, or transmit credit card information maintain a secure environment. By adhering to these guidelines, Shop Pay provides an additional layer of protection to its users.
In addition to these security measures, Shop Pay also offers a one-time authentication process. This means that when making a purchase, you'll receive a six-digit shop pay code via SMS to approve the transaction. This two-factor authentication ensures that only authorized individuals can use your Shop Pay account, providing an extra level of security.
Different payment options available with Shop Pay
Shop Pay offers a multitude of payment options, addressing a wide spectrum of customer preferences. For the traditional online shopper, major credit and debit cards such as Visa, MasterCard, American Express, and Discover are all accepted. This allows for a seamless and familiar checkout process, encouraging customers to complete purchases with confidence.
In response to the growing popularity of digital wallets, Shop Pay also integrates with options such as Apple Pay and Google Pay. These offer the convenience of one-click payments, eliminating the need for users to repeatedly enter their card details. By accommodating these preferred payment methods, adding shop pay enhances user experience, thereby promoting customer loyalty and repeat business.
For customers seeking flexibility in managing their finances, Shop Pay introduces 'buy now, pay later' options. The 'Shop Pay Installments' feature allows users to split their purchase into four equal, interest-free monthly payments spread over some time. This payment plan provides users with the flexibility to manage their budget effectively, making larger purchases more affordable.
Step-by-step guide to complete a purchase with Shop Pay
Selecting Items:
Begin your shopping experience by browsing through the online store's catalogue. Once you find the product you're interested in, click the 'Add to Cart' button. This will save your chosen items in your virtual shopping cart.
Review Cart:
After you're done with your selection, click on the shopping cart icon, typically located at the top-right corner of the website. This will allow you to view all the items you've selected. Here, you can verify your items, adjust quantities, or remove items as needed.
Proceed to Checkout:
Once you have reviewed your items and confirmed your selection, click 'Proceed to Checkout.' This will redirect you to the Shop Pay checkout page, where you will be asked to provide your shipping information.
Enter Shipping Information:
At this stage, you'll need to enter your shipping address. If you're a returning customer and have previously saved your address within Shop Pay, it will automatically populate.
Choose Payment Method:
After entering your shipping information, you'll be prompted to select your preferred payment method. Among the options, you'll find major credit and debit cards, digital wallets like Apple Pay and Google Pay, PayPal, and the 'Shop Pay Installments' feature.
Payment Confirmation:
After selecting your payment method, review your order details once more. If everything looks correct, click the 'Pay Now' button to finalize your purchase. You should receive a confirmation email shortly after indicating the successful completion of your transaction.
FAQs
Can you use Shop Pay anywhere?
Shop Pay is primarily available on websites that use Shopify for their online store platform. However, the digital wallet feature of Shop Pay allows you to use it for quick checkouts on participating websites across the internet. Always look for the Shop Pay option when checking out online to see if it's accepted. If you've enabled the shop pay feature, it will remember your details, making your online shopping experience faster and more convenient.
How safe is it to use Shop Pay?
Shop Pay places the utmost priority on your security. It uses encryption to help protect your information and adhere to PCI-DSS Level 1 Compliance to ensure your payment data is held to the highest security standards.
Does Shop Pay allow for installment payments?
Yes, Shop Pay offers an 'Installments' feature, which allows customers to split their purchase into four equal, interest-free payments. The first payment is due at checkout, and the remaining three are due every two weeks after your purchase.
Can I use Shop Pay on every website?
Shop Pay is available for use on any website that has it enabled as a payment option. If it is available, it can be selected during the checkout process. Keep in mind that Shop Pay is primarily used on websites powered by Shopify, but the digital wallet feature can be used for participating websites across the internet.
What is Shop Pay vs PayPal?
Shop Pay and PayPal are both popular digital payment methods, but they do have some differences. Shop Pay is Shopify's accelerated checkout method, allowing customers to save their shipping and payment information for faster checkouts in Shopify stores.
Key features include high-security standards, the ability to split purchases into four interest-free installments, and a carbon-neutral pledge.
Conclusion
I hope this document has given you a better understanding of Shop Pay and the convenience it offers for online shopping. With its easy-to-use features, high-security standards, and option for installment payments, Shop Pay is quickly becoming a popular choice among customers and merchants alike. So, next time you're checking out online, be sure to look for the Shop Pay option and experience the speed and simplicity of this payment method.