Are you looking to expand your online presence and offer customers the convenience of shopping through your website? Freewebstore can help. This comprehensive e-commerce platform is designed with small businesses in mind, allowing entrepreneurs of all sizes to create an attractive and engaging web store without any technical knowledge or coding experience.
With its advanced features and customizable design, we guarantee that Freewebstore will take your business to the next level. In this review, we'll discuss why it's one of the best options available for creating a professional yet affordable web store from scratch search engine optimization.
Overview of Freewebstore
Freewebstore is a robust e-commerce platform that provides a comprehensive solution for businesses looking to establish or expand their online stores. It essentially serves as a one-stop shop for all your e-commerce needs, eliminating the need for extensive technical know-how or expensive web developers. The platform's beauty lies in its simplicity and ease of use. Even if you're not particularly tech-savvy, you can easily navigate its user-friendly interface to create a visually appealing and functional web store.
Furthermore, Freewebstore includes a host of advanced features designed to streamline the process of running an online store. These include an integrated shopping cart, payment gateway support, and inventory management capabilities. It also offers search engine optimization tools to improve your store's online visibility and attract more customers. All these features come packed in customizable templates that can be tailored to match your brand's aesthetics.
But the benefits of Freewebstore extend beyond just building an online store. It also helps you manage and grow your business. The platform provides valuable metrics and analytics, giving you insights into your customers' behavior and preferences. This data can be used to fine-tune your strategies, leading to improved customer engagement and increased sales.
In a nutshell, Freewebstore is more than just a store builder. It's a powerful e-commerce tool that can help you build, manage, and grow an online store, making it easier for you to reach customers globally and increase your sales.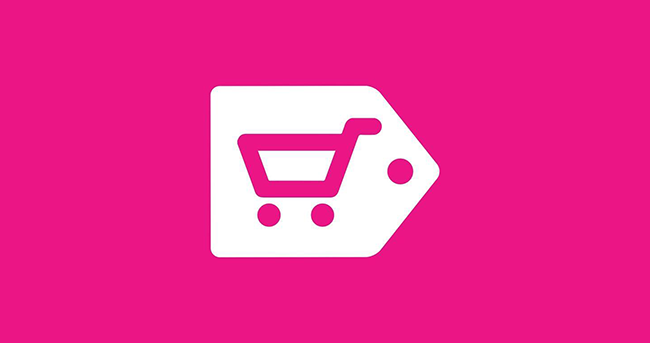 Advantages of using freewebstore for your eCommerce business
One of the standout advantages of Freewebstore is its cost-effectiveness. The platform provides a robust set of features necessary for operating an online store at a minimal or even zero cost. This budget-friendly approach makes it an ideal choice for small businesses and startups that are looking to establish their online presence without breaking the bank.
Moreover, Freewebstore offers scalability, allowing your e-commerce platform to grow in conjunction with your business without necessitating a platform change. Another key benefit is the comprehensive support system that Freewebstore offers. From technical assistance to marketing advice, the platform ensures that all your queries are addressed promptly and thoroughly.
This level of professional support can be invaluable, particularly for businesses that are new to the online marketplace and require guidance to navigate the digital landscape efficiently. Lastly, Freewebstore's focus on mobile optimization is a significant advantage. With a growing number of consumers opting to shop on their mobile devices, having a mobile-responsive online store is no longer a luxury but a necessity.
Freewebstore ensures that your free online store is not just accessible but also provides an optimal user experience on mobile devices, helping you reach a larger audience and drive more sales. Shopify alternative Freewebstore is a free version of Shopify, as said on their website! Basically has all the features Shopify has
Benefits of using freewebstore
Freewebstore is designed to simplify the eCommerce experience, and this simplicity extends to its customer support. Any issues that arise can quickly and efficiently be addressed by their dedicated support team. Whether it's a technical glitch or an interface navigation query, the team's responsiveness and expertise are part of what makes Freewebstore a reliable eCommerce solution.
Users are never left in the dark, and this consistent support ensures a seamless online store management experience. Another distinct benefit of using Freewebstore is its flexible payment processing options. It integrates with a wide range of payment gateways, including PayPal, Stripe, and Skrill. This extensive range of options ensures that businesses can select the payment method that best suits their needs and those of their customers.
In an era where customers prioritize convenience and security when shopping online, the multiple payment options allow businesses to cater to their customer's preferences and enhance their shopping experience. Furthermore, Freewebstore stands out for its broad range of customization options. The platform offers numerous design templates that can be further tailored to match your brand's aesthetic.
This level of customization allows businesses to create a unique, brand-centric online space that resonates with their target audience and boosts brand recognition. In addition, Freewebstore provides valuable analytics tools. These tools offer in-depth insights into customer behavior and sales trends. In turn, these insights can be used to refine marketing strategies, improve customer engagement, and ultimately drive business growth.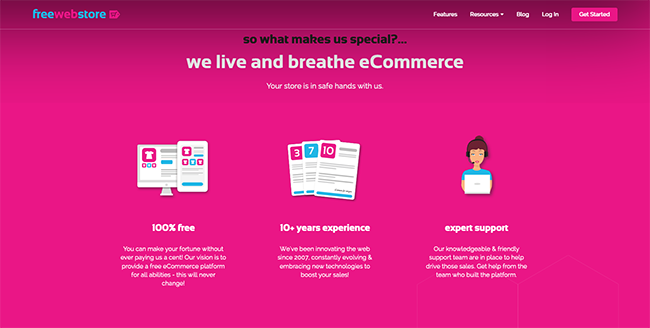 Step-by-step guide for creating a successful online store
Creating a successful online store with Freewebstore involves a series of simple, well-defined steps:
1. Sign Up and Select Your Store's Name
Begin by visiting Freewebstore's website and clicking on the 'Create your store now' button. Fill in the required details, including the name of your store. This is a crucial step, as this name will serve not only as your brand identity but also as part of your store's URL.
2. Choose Your Design Template
Freewebstore offers a plethora of professionally designed themes. Browse through these options and select one that aligns with your brand's aesthetic. Remember, the design of your store plays a significant role in attracting and retaining customers.
3. Customize Your Store
With the design template selected, delve into customization. Adjust the color scheme, layout, and overall feel of the store to match your brand identity. Freewebstore's intuitive interface makes it seamless to tailor every aspect of your online store.
4. Add Products
Now, it's time to populate your store with products. Freewebstore makes it easy to upload product photos, set prices, and write product descriptions. Ensure your product images are of high quality and your descriptions are informative and engaging.
5. Set Up Payment Methods
Freewebstore integrates with a wide range of payment gateways, including PayPal, Stripe, and Skrill. Decide on the payment methods that you believe will best serve your target audience. Providing multiple payment options enhances the customer's shopping experience.
6. Use Analytics Tools
Once your store is up and running, it's important to monitor its performance. Freewebstore provides valuable analytics tools that offer insights into customer behavior and sales trends, enabling you to make data-driven decisions to refine your marketing strategies and drive business growth.
By following these steps, you can create a successful online store with Freewebstore that aligns with your brand's identity, caters to your customers' needs, and is positioned for growth.
Tips for optimizing your store
Here are some key tips for optimizing your Freewebstore to increase sales and profits:
Offer promotions and discounts: Customers are attracted to deals and savings. Consider offering limited-time discounts or running promotional campaigns. This not only increases sales but also encourages customer loyalty. Except for premium services like hosting plans or domain names, there are no contracts.
Utilize SEO: Optimize your product titles, descriptions, and tags with relevant keywords to improve your store's visibility on search engines.
High-quality images: Use high-resolution images for your products. This gives customers a better understanding of what they're purchasing, reducing the chance of returns and increasing customer satisfaction.
Encourage product reviews: Reviews build trust. Encourage your customers to leave reviews on your products. Positive reviews can boost your sales significantly.
Streamline checkout process: A simplified checkout process reduces cart abandonment. Freewebstore allows for easy customization of the checkout process to make it as straightforward as possible.
Mobile optimization: Ensure that your store is mobile-friendly. A significant portion of online shopping is conducted on mobile devices, so a mobile-optimized store is essential. Signing up for an online store is completely free of charge
Customer service: Provide excellent customer service. Quick response to inquiries and effective resolution of issues can turn a one-time buyer into a repeat customer.
Email marketing: Use email marketing to keep your customers updated with new products, discounts, or special events. Freewebstore provides integrated tools for email marketing.
Upselling and cross-selling: Suggest related or complementary products to the customers. This can significantly increase the average order value.
Use analytics: Regularly check your store analytics provided by Freewebstore to understand customer behavior, popular products, and sales trends. Adjust your strategies based on these insights.
Basic Features
Freewebstore stands out as an e-commerce platform with a rich suite of tools designed to optimize online businesses. Beyond facilitating a user-friendly checkout process, it supports mobile optimization, a critical feature in today's mobile-majority marketplace. Freewebstore also facilitates customer engagement through integrated shipping label printing, email marketing tools and encourages upselling and cross-selling strategies.
Web Design Features
Freewebstore offers robust web design tools that empower users to create visually appealing, user-friendly e-commerce stores. The platform provides a wide variety of customizable templates that cater to different business needs and aesthetics. Its drag-and-drop interface allows for easy and intuitive store creation and design, even for beginners.
Ecommerce Store Management
The platform simplifies e-commerce store management with features such as inventory tracking, order management, and customer relationship management tools. These features streamline the operation process, allowing businesses to focus more on product development and customer service.
SEO and Optimization Features
Freewebstore includes SEO tools that help increase online visibility. These tools allow users to edit meta tags, create custom URLs, and access SEO-friendly themes. The platform also leverages the power of Google's sitemap and indexing capabilities to boost search rankings.
Analytics and Reporting
Freewebstore's sophisticated analytics and reporting capabilities give users a comprehensive view of their store's performance. Users can track sales, visitor behavior, and product popularity, enabling strategic decision-making based on real-time data.
Marketing Features
Freewebstore provides integrated email marketing tools and supports upselling and cross-selling strategies. The platform also enables social media integration, allowing businesses to reach a wider audience. The free forever version is good enough for start ups that are on a limited budget.
Shopping Cart Features
The shopping cart feature is optimized to reduce cart abandonment and provide a smooth checkout experience. It also supports multiple payment methods and currencies, enhancing the customer's shopping experience. This package supports an annual turnover of up to $80,000, and it comes with unlimited pages, multiple checkout options, and advanced visitor statistics.
APIs and Integrations
Freewebstore provides a variety of APIs and integrations that users can leverage to enhance their store's functionality. These include payment gateways, shipping carriers, and third-party apps.
Freewebstore Customer Service
The company prides itself on its customer service. It provides users with a dedicated support team that offers timely and effective resolutions to any issues. In addition, Freewebstore offers comprehensive resources such as FAQs and tutorials to assist users in managing their online stores. Cart and Purchasing If you want to offer local order pickup, you can use the Google Maps integration to make it easier for local customers to find you.
Setting up and customizing a Freewebstore shop
Setting up a shop on Freewebstore is a straightforward and user-friendly process. First, users must create an account and choose a store name that aligns with their brand. The platform then guides users through the setup process, which includes choosing a design for the storefront from a variety of customizable templates. The design interface is intuitive, enabling users to personalize their storefront easily with brand logos, images, and color schemes.
Once the visual design is complete, users can begin adding products to their store. Freewebstore allows users to categorize their products, making it easier for customers to navigate the store. Each product can be assigned a detailed description, price, and images, and users can even set up product variants and SKUs.
Freewebstore also allows users to manage their inventory efficiently, with options for setting stock levels and alerts for when stock is running low. Customizing the storefront goes beyond just aesthetics and product management. Freewebstore provides options for integration with various shipping partners and payment gateways.
Allowing users to offer multiple shipping and payment options, enhancing the customer experience. Users can also set up tax rules based on their location, ensuring that all transactions comply with local tax regulations. Other features Abandoned cart recovery With the Pro package, clients can find out why a cart was abandoned and sometimes win this online business back. Payment options PayPal, most major credit cards. You will also receive essential visitor statistics.
Analyzing your store performance with analytics tools
Freewebstore offers a compelling suite of built-in analytics tools that can be instrumental in assessing your store's performance. The platform provides comprehensive insights into your sales data, customer behavior, and general store traffic, among other key metrics. This data can be easily accessed through the platform's dashboard, providing a quick snapshot of your store's overall performance.
Crucially, the analytics tools in Freewebstore allow users to track their sales over a specified period. This feature is valuable as it not only reveals the total revenue but also identifies the most and least successful products. By leveraging these insights, users can tailor their product offerings or modify pricing strategies to optimize sales.
In addition to sales data, Freewebstore's analytics tools also provide insights into customer behavior. These include metrics related to customer demographics, their shopping habits, and the overall customer journey across the store. Understanding these aspects can help users tailor their marketing strategies to better engage their target audience and boost conversions.
The platform also provides insights into store traffic, including the number of visitors, page views, and the most visited pages. This information can be used to identify popular products or pages and understand where customers are engaging most on the site. Users can then leverage this information to enhance these areas further, potentially driving more traffic and sales.
FAQs
What kind of customer support does Freewebstore offer?
Freewebstore provides robust customer support through various channels, including email, live chat, and an extensive knowledge base. Their dedicated team is always ready to assist with any issues or queries you may have, ensuring the smooth operation of your online store.
Can I integrate third-party applications with my Freewebstore?
Yes, Freewebstore supports integration with various third-party applications, allowing you to streamline your e-commerce operations. You can seamlessly connect with tools for email marketing, payment processing, accounting, and more to enhance your store's functionality.
How does Freewebstore help with SEO?
Freewebstore incorporates SEO-friendly features to help improve your store's visibility on search engines. These features include optimized URL structures, meta tags, and product descriptions. The platform also supports integration with Google Analytics for more in-depth SEO analysis.
Is Freewebstore mobile-friendly?
Freewebstore offers a mobile-responsive design, ensuring your online store looks great and functions smoothly on all devices. This feature enhances the shopping experience for customers who prefer shopping on their mobile devices.
Can I customize my Freewebstore's storefront?
Freewebstore provides a variety of customization options, allowing you to tailor your online store's appearance to align with your brand. You can choose from a variety of themes, color schemes, and layout options and even tweak these elements further if desired.
Conclusion
I hope this review has provided you with valuable insights into Freewebstore and its features. As one of the leading e-commerce platforms, Freewebstore offers a user-friendly interface, robust customization options, and superior customer support to help businesses succeed in the online marketplace. With its intuitive design and constant updates, Freewebstore is an excellent choice for anyone looking to start or improve their online store.